Stories that evoke connections between the natural world and the Latino communities surrounding the Arnold Arboretum and beyond
---
Gathering Historias envisions an outdoor landscape that fully includes and connects the stories of our expanding Latino communities. Developed by Steven Fisher, a master's degree candidate at the Harvard Divinity School, this project recognizes that the diverse voices of Latino communities can contribute to our cultural narratives of the environment. "In the midst of my learning, I proposed what became Gathering Historias: an audio-illustration project that amplifies the voices of Latin Americans who valued nature and who now call Boston home. In this work I encountered gardeners, naturalists, and newly-weds, moments of grief and awe, voices in Spanish and English, and of course, the power that comes from finding a sanctuary in the natural world."
With the distinct challenges we all face in a time of social distancing, stories like these resonate deeply and illustrate the profound connections humanity develops with nature. Now more than ever we must turn to our stories—in Spanish, nuestras historias—to find solace, rekindle memories, and spark new journeys and new stories of the outdoors.
Read a story about the "Gathering Historias" initiative [Lee este artículo en español], Steven Fisher, and the importance of his work sharing compelling cultural narratives from members of the Latino community
Production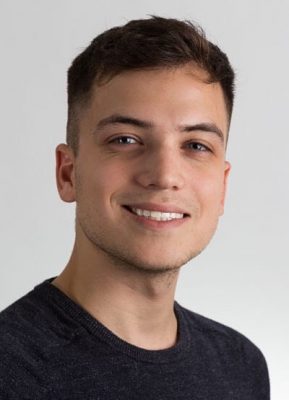 Steven Salido Fisher holds a BA in Political Science from the University of Notre Dame and is currently a Master of Divinity candidate at Harvard Divinity School. Raised between the forest-preserves of Chicago and the parks of Mexico City, Steven's dual roots manifest themselves in a love of color, storytelling, and the outdoors. Today Steven does what he loves by producing the Gathering Historias Initiative alongside his work as a picture book illustrator.
If you're interested in sharing your historia contact Steven Fisher at fisher@hds.harvard.edu for more information.