Expeditions app and Gathering Historias Project Spotlight Language Accessibility
[Lee este artículo en español] As a community resource in the heart of Boston, the Arnold Arboretum strives to make our landscape and our programming more accessible to people across Boston's diverse population. Part of this is recognizing that language can either create barriers or build bridges in making the Arboretum a welcoming and enriching place for all. In 2020, the Arboretum launched two significant Spanish-language initiatives—an audio-illustration project that shares the voices of Boston's Latinx communities, and a multi-language mobile app of the Arboretum and its spectacular plants.
Available for exploration on our redesigned website, Gathering Historias is a multi-disciplinary project highlighting plant and nature stories from across Boston's Hispanic communities. Created by Steven Salido Fisher, a master's degree candidate at Harvard Divinity School, Gathering Historias collects personal reminiscences about nature including some about the Arboretum itself. Working with the Arboretum's Public Programs staff, Fisher developed Gathering Historias to better understand how the outdoors fits into the social and spiritual lives of Boston's Spanish-speaking communities.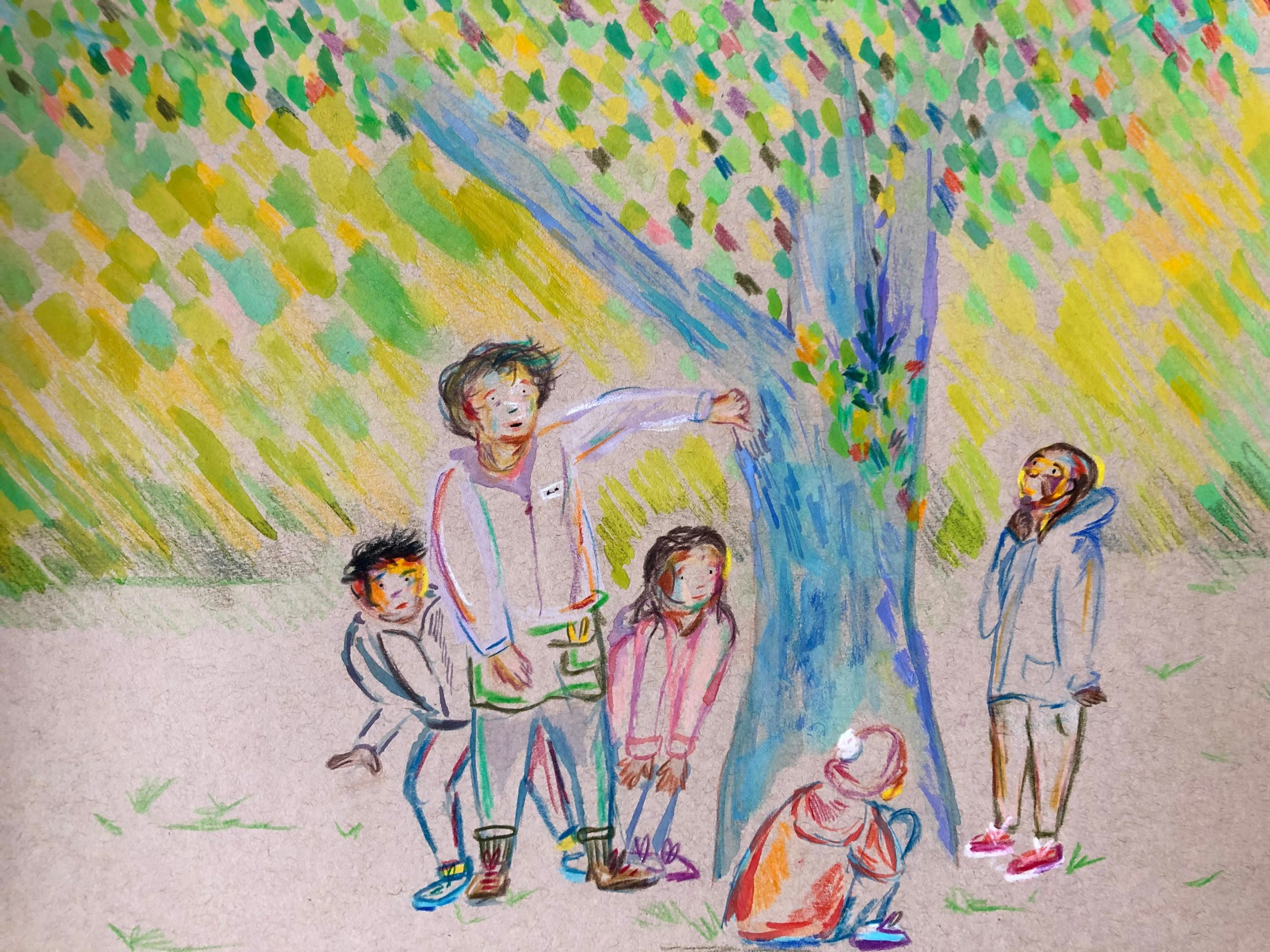 "Our stories from Latinx communities often go untold when it comes to outdoor recreation, environmentalism, and nature," Fisher says. "For many of us, going outside means finding a sanctuary during life's challenges or simply having another place to be with our families. Sometimes it's part of our livelihoods. It's a sacred act to pass on memories of the places that have shaped us."
Fisher conducted his interviews for the project in Boston's Latinx communities—including those neighboring the Arboretum landscape in Jamaica Plain and Roslindale—collecting stories about moments in nature both routine and profound. Raised in Mexico City and Chicago, Fisher is fluent in Spanish. It was important to him to conduct the interviews in Spanish or English, based on the preference of the interviewee. "I wanted participants to feel at home when they told their own story," he says, "Sometimes that means telling it in Spanish. Sometimes in English. Sometimes it's both. It was my hope that this would invite everyone's personality to truly come through in the voice and allow listeners to more authentically relate to the recorded stories."
Fisher created hand-drawn illustrations based on the stories to accompany his recordings. The resulting collection of sounds and images forms a rich patchwork of memory and reflection.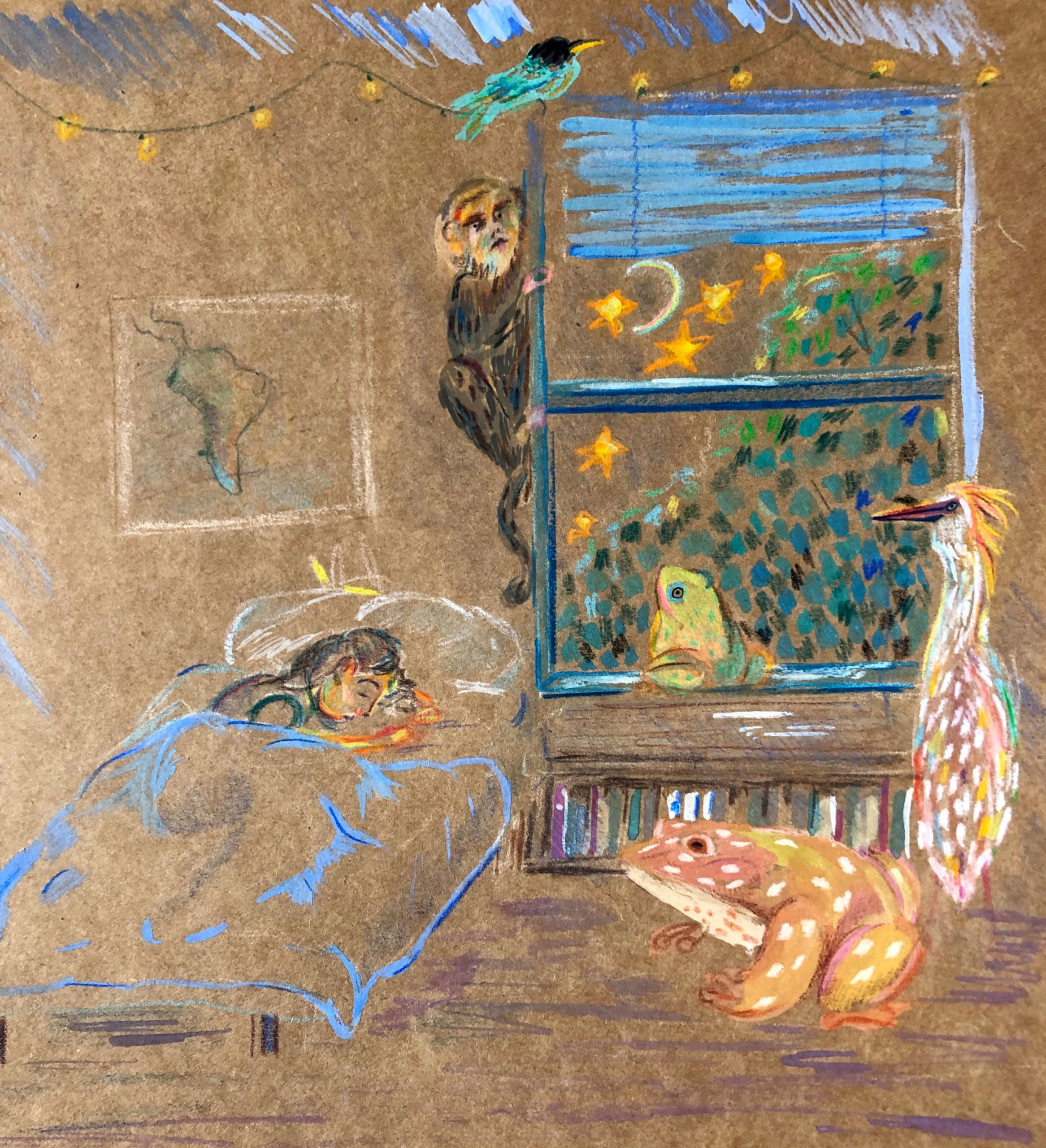 The interworking of narrative audio and evocative imagery also provide a powerful way to explore and learn through the Arboretum's new mobile app, Expeditions, which debuted online and in our landscape in June. The app and its website component feature stories and photos from across the Arboretum's 281-acre landscape and its nearly 150-year history.
Above all, the Arboretum created the app to highlight the diverse range of experiences and ways people connect with plants and nature at the Arboretum. "We wanted to show that anyone—whether you're an evolutionary biologist, a lifelong horticulturist, or a jogger simply passing through—can develop a deep connection to nature, and to the Arboretum both as a unique outdoor space and as a major research institution," says Amy Heuer, visitor engagement fellow and developer of Expeditions.
This expansive thinking about the Arboretum and its place in the community extended to making the app's content more accessible. The app can be downloaded in English, Spanish, and Simplified Chinese/Mandarin. The Arboretum worked with Elizabeth Antonellis, a community engagement specialist and freelance translator, to translate Expeditions into Spanish. The Arboretum's choice to translate all 65,000 words of the app's content into two additional languages, Antonellis says, is not typical. "Not many institutions take the time to do what the Arboretum has done. The multilingual Expeditions app is a testament to the Arboretum's commitment to enhancing the visitor's experience. This app is a beautiful example of an organization responding to a community's needs."
"The Arboretum was founded with a mission of open access and education," says Kate Stonefoot, manager of visitor engagement at the Arboretum, "We are continually re-assessing our offerings to ensure that they connect with existing and new audiences. The Arboretum is free and open to all, and as such, is common ground. Spearheading projects that serve all of our visitors is crucial."
With Gathering Historias and Expeditions leading the way on the digital front, the Arboretum aims to bring the wonder and essential nature of our trees to more eyes, ears, and hearts.
Access Gathering Historias and the Expeditions app on the Arnold Arboretum website.