Spring production of the Map Book of Living Collections is a time-honored tradition. Printed in grayscale, each of the book's 343 pages depict the position of natural resources and man-made features. An internal resource, the Map Book informs the management and care of plants in our landscape.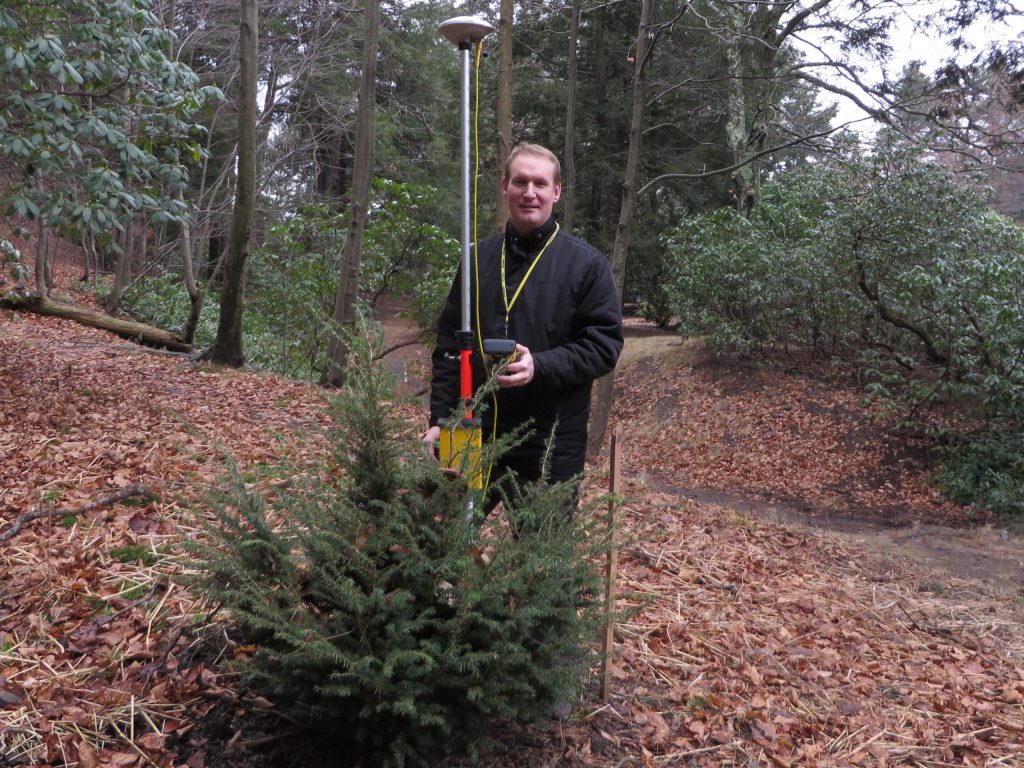 Paper map assets complement our digital cartography and workflows. Practical applications of hardcopy map use include research support, inventory, and new planting aftercare (e.g., watering, pruning). Simply put, many map consumers value an option to navigate the collections using paper verses the digital realm. And should a natural disaster befall our grounds, our spiral bound Map Books are critical to business continuity in the absence of network connectivity.
Maps of the Arboretum landscape are in constant production. Begun in the late 1930s to resolve the "problem" of locating plants used for scientific study, each 24×36 inch paper map framed a 400×600 foot area of the grounds rendered in vivid detail. Well established triangulation and traverse mapping methods ensured plants and hardscape were relative in their position on the map. Today, maps are generated in standard and custom formats using ESRI software—the coordinates of each plant captured with decimeter accuracy using global positioning system (GPS) tools.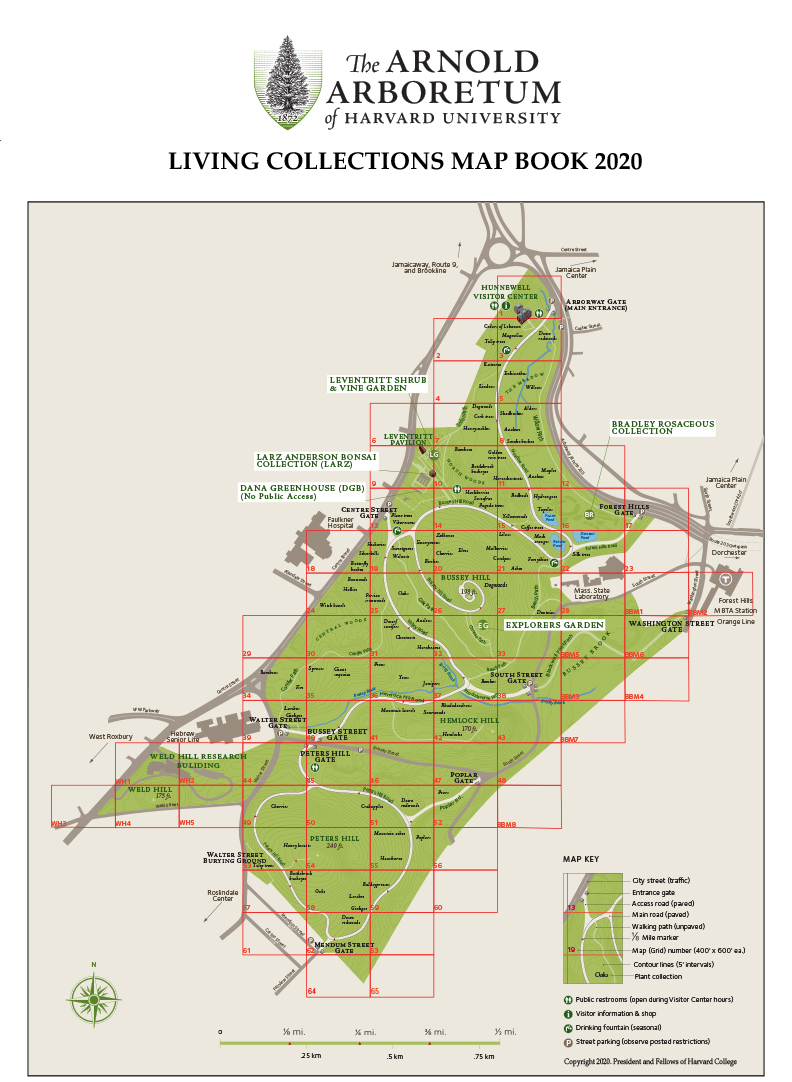 Over the last decade, the Arboretum has worked to provide digital access to maps. Our interactive map is the best resource for navigating the collections and provides access to locally curated plant information and the means to create custom maps. For those less inclined to tether themselves to technology, printable maps are available on our website and map tables dot the Arboretum landscape and are a useful collections guide.
Our understanding of the Arboretum is enhanced by maps. As horticulturists busily plant hundreds of new plants in our landscape this spring, curatorial staff look forward to revealing them to you through maps.