Kyle Port, Manager of Plant Records
Address:

125 Arborway
Boston, MA 02130

Phone:

617.384.5770

Fax:

617.524.1418

Email: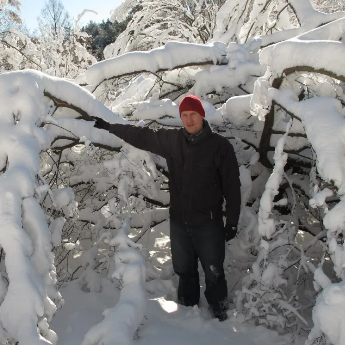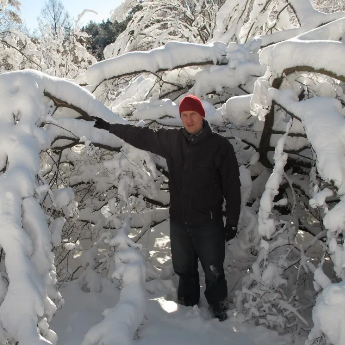 I manage the Arboretum's inventory program which includes the assessment, mapping, and labeling of plants in the permanent collections.
Hetman, J. Collective Strength. Silva, Spring/Summer 2016: 2-4.
Powell, Alvin. Wild Ambition at the Arboretum. Harvard Gazette. Harvard University, 30 Nov. 2015. Web. 13 Feb. 2016.
Publications
Dosmann MS, Port K. 2016. The Art and Act of Acquisition. Arnoldia, 73(4), pp. 2-17. [pdf]
Port K. 2015. Stem by Stem. Silva, Spring/Summer 2015, pp. 6-7.
Port K. 2014. The Castor Aralia, Kalopanax septemlobus. Arnoldia, 72(2), p. 40. [pdf]
Port K. 2013. Rediscovering Rhododendron Dell, Part 2. Arnoldia, 71(1), pp. 15-25. [pdf]
Port K. 2013. Rediscovering Rhododendron Dell, Part 1. Arnoldia, 70(4), pp. 15-18. [pdf]
Port K. A Rugged and Resplendent Rhody. Silva, Spring/Summer 2013, p. 18.
Port K. A Leader Among Conifers: A Profile of 2012 Plant Giveaway Offering Thujopsis dolabrata. Silva, Fall/Winter 2012, p. 10.
Port K. A Check Up for Our Plants: Japanese Arborvitae Among Storied Plants Inventoried in 2011. Silva, Spring/Summer 2012, p. 10.
Port K. 2009. An African Fir Grows in Boston. Arnoldia, 66(3), p. 32. [pdf]
BS, Environmental Horticulture
Washington State University