Brendan Keegan, Arboretum Horticulturist
Address:

125 Arborway
Boston, MA 02130

Phone:

423.243.8464

Fax:

617.524.1418

Email: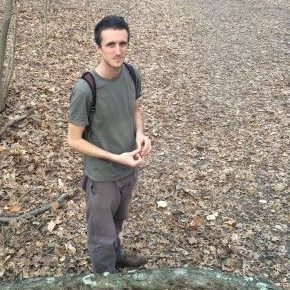 I joined the Arboretum as a seasonal gardener in May 2016 and was brought on as a full time employee the following September. As a landscaper, I worked with Jed Romanowiz to keep the grounds accessible to the visiting public. In my current role as a horticulturist, I care for much of Peter's Hill and manage the wildflower meadow at Weld Hill.
In addition to my plant care responsibilities, I am generally interested in the Arboretum's value as an urban ecosystem. For example, I help manage our no-mow areas, organize collecting trips for native plants, manage the Arboretum's pollinator meadow, and participate in wildlife related research. I also build and install the Arboretum's nest boxes and lead our volunteer nest monitors.
I also enjoy working with the Arboretum's Education and Public Program's Department. This includes leading bird walks, giving plant and animal focused tours, and presenting on various topics at Arboretum TreeMobs. I collaborate with the Arboretum's communications' specialists as well, contributing blog posts for our website and writing articles for Silva and Arnoldia.
Bachelor of Arts
Rhodes College
Master's Degree, Sustainability
Harvard Extension School
Certified Landscape Professional
Massachusetts
Natural Resource Management and Sustainable Ecosystems
Harvard Extension School
Hoisting Engineer 1B/2A
Massachusetts
Commercial Pesticide License
Massachusetts