Brendan Keegan, Arboretum Horticulturist
Address:

125 Arborway
Boston, MA 02130

Phone:

423.243.8464

Fax:

617.524.1418

Email: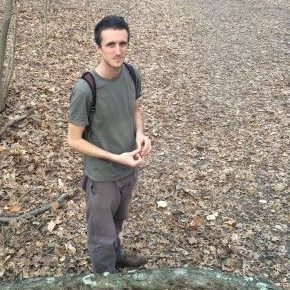 I joined the Arboretum as a seasonal gardener in May 2016 and was brought on as a full time employee the following September. As a member of the landscape crew, I work closely with Jed Romanowiz, Jim Papargiris, and Nima Samimi, as well as with seasonal interns and term employees, to keep the grounds accessible to the visiting public.
My primary responsibilities include general landscaping, hardscaping, turf maintenance, and assisting Jed with irrigation installation. However, I am also interested the Arboretum's value as urban habitat and lead, or am involved, in various ways to improve it.  This includes collaborating with local organizations to collect native plants beneficial to landscape wildlife; managing the Arboretum's meadow areas; building and installing nest boxes for migratory birds; and leading the Arboretum's volunteer nest monitors. As the Arboretum's NestWatch Coordinator, I responsible for facilitating data collection for the Cornell Lab of Ornithology's NestWatch program.
In addition to my regular duties, I enjoy working with the Arboretum's Education and Public Program's Department. This includes leading regular bird walks in the spring and fall, giving landscape tours focused on beneficial plants for wildlife, teaching classes on birding and nest box construction, and presenting on various topics at TreeMobs. I also collaborate with the Arboretum's communications' specialists by contributing to the print publications Silva and Arnoldia, writing posts for the Arboretum blog, and providing photos and stories for social media and other publications.
Prior to joining the team at the Arboretum, I served for two years as a Peace Corps Volunteer in Terebovlya, Ukraine and spent a year in Punta Gorda, Belize working with a small, sustainable agriculture NGO. I was fascinated by the plants and trees considered culturally significant, important for construction or sustenance, or appreciated for beauty. Experiences like these feed my appreciation of the Arboretum's mission to propagate and conserve specimens from around the world.
Bachelor of Arts
Rhodes College
Graduate Certificate, Natural Resource Management
Harvard Extension School
Certified Landscape Professional
Massachusetts
Hoisting Engineer 1B/2A
Massachusetts
Commercial Pesticide License
Massachusetts