In November 2018, arborist Ben Kirby and I mounted a half dozen artificial nests throughout the Arboretum landscape. Made from old tree planting baskets and landscape fabric and filled with twigs and wood shavings, the nests were created with a goal to increase nest availability for great horned owls. Incapable of building their own nests, this species typically utilizes nests constructed by other large birds or relies on natural cavities in large trees.
After a season of vacancies, we were lucky when a mating pair of owls moved into one of our artificial nests in late January 2020. Due to the location, we were able to observe and collect data on the entire nesting process while remaining on the ground, a rare opportunity. Since the Arboretum is a Chapter of the Cornell Lab of Ornithology's NestWatch program, our submitted data will help ornithologists better understand great horned owl breeding behavior and population trends.
The photos below chronicle this season's nesting process, from egg laying in early February to fledging in late April. Since posting photos of active owl nests on social media typically results in increased human disturbance (which can endanger the female and her young), these photos were purposefully withheld until the young had already fledged. The photos were taken from over 150 feet away, with care to limit the time and frequency of each visit in order to minimize disruption.
Special thanks to Lucy Merrill-Hills, Stephen Baird, John DelRosso, Fran Perler, and Rose Lincoln for generously allowing use of these images. For permission to copy or share these photos, please email the author for contact information. Even greater thanks to the vast majority of visitors who respected and stayed beyond the roping at the nest site, who limited their observation time, and who reported their observations over the last several months. Easily observing this nesting attempt was unique and very lucky; those who respect our wildlife protection policies make projects like this possible in the landscape.
If you happen to see any species of owl on our grounds, please remember to follow ethical owling practices. Do not approach the owl, keep your voice low, and do not publicize the active known location of any owl on social media. Getting too close, or encouraging others to search for it, could spook the owl from its hiding place and expose it to attacks from crows and hawks. Help us make the Arboretum a safe habitat for all wildlife and with any luck we may be able to observe this charismatic species once again.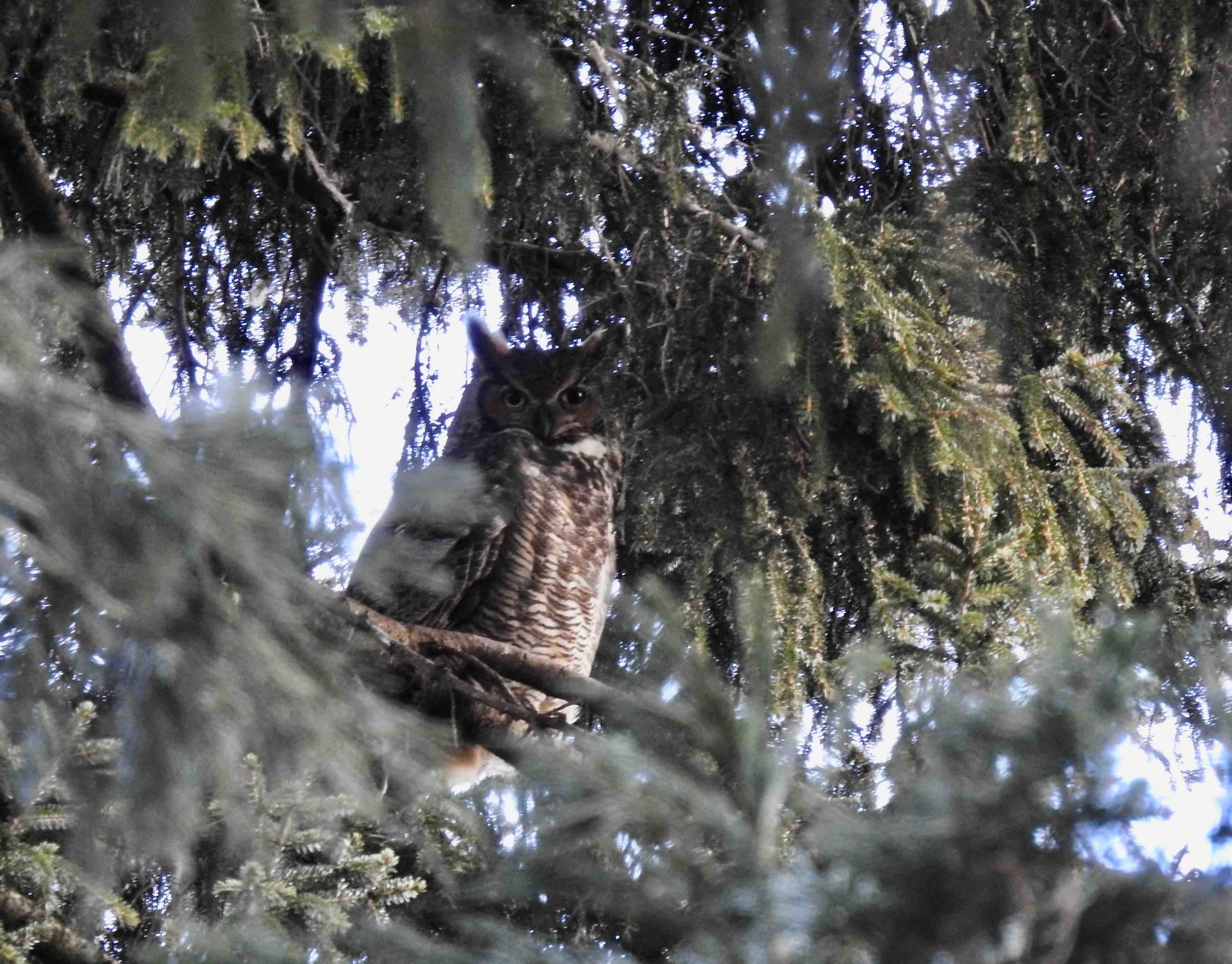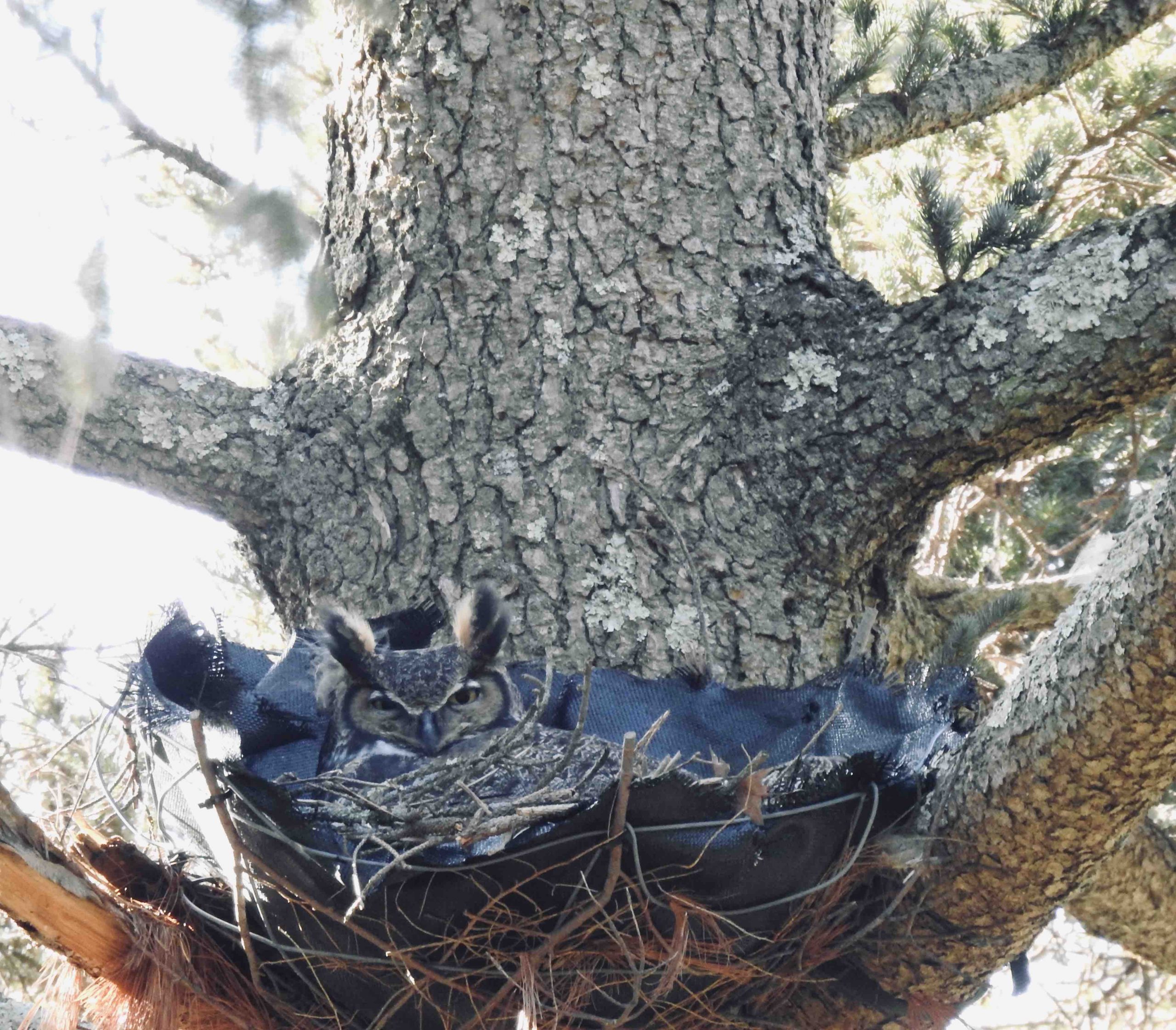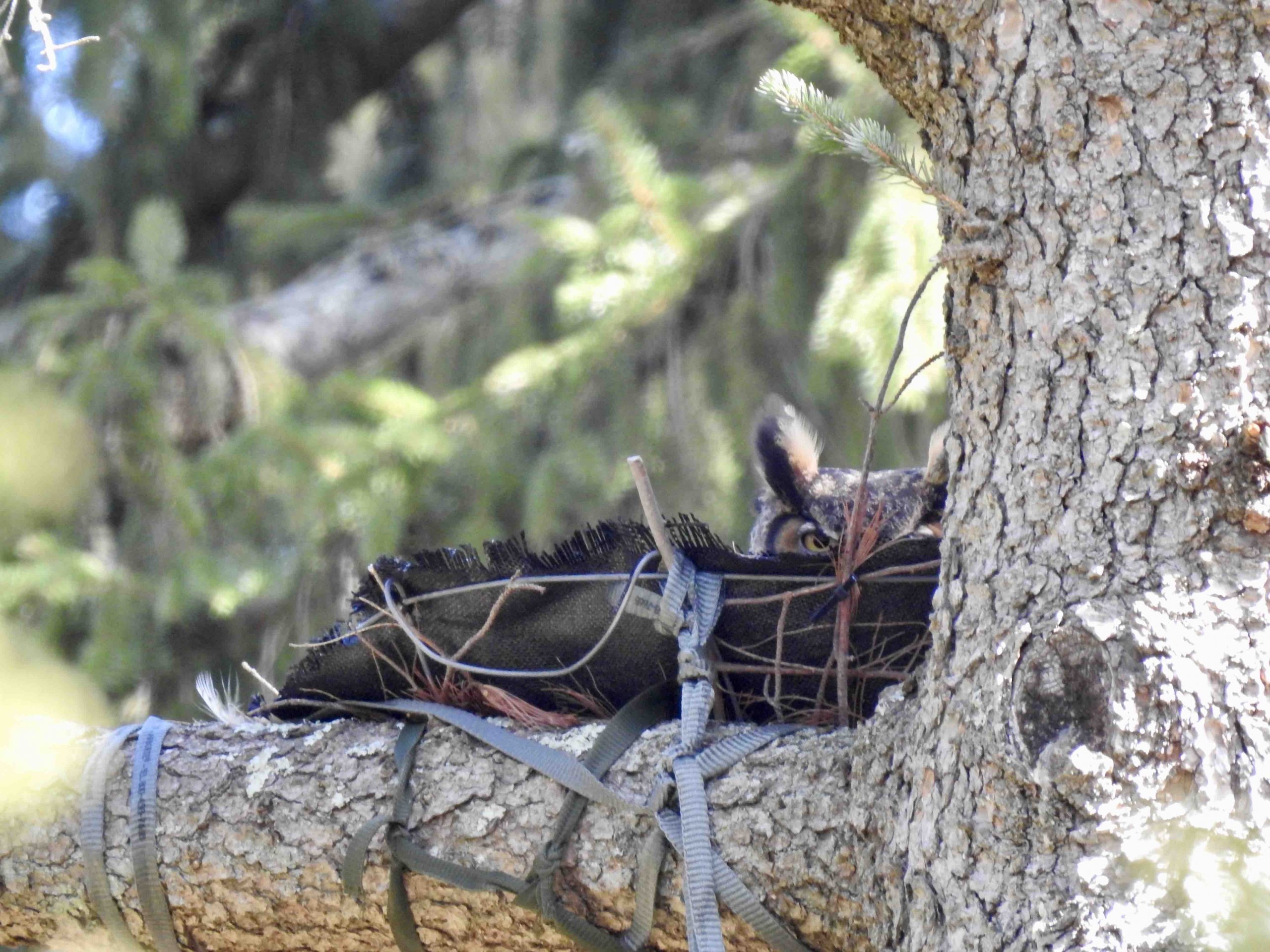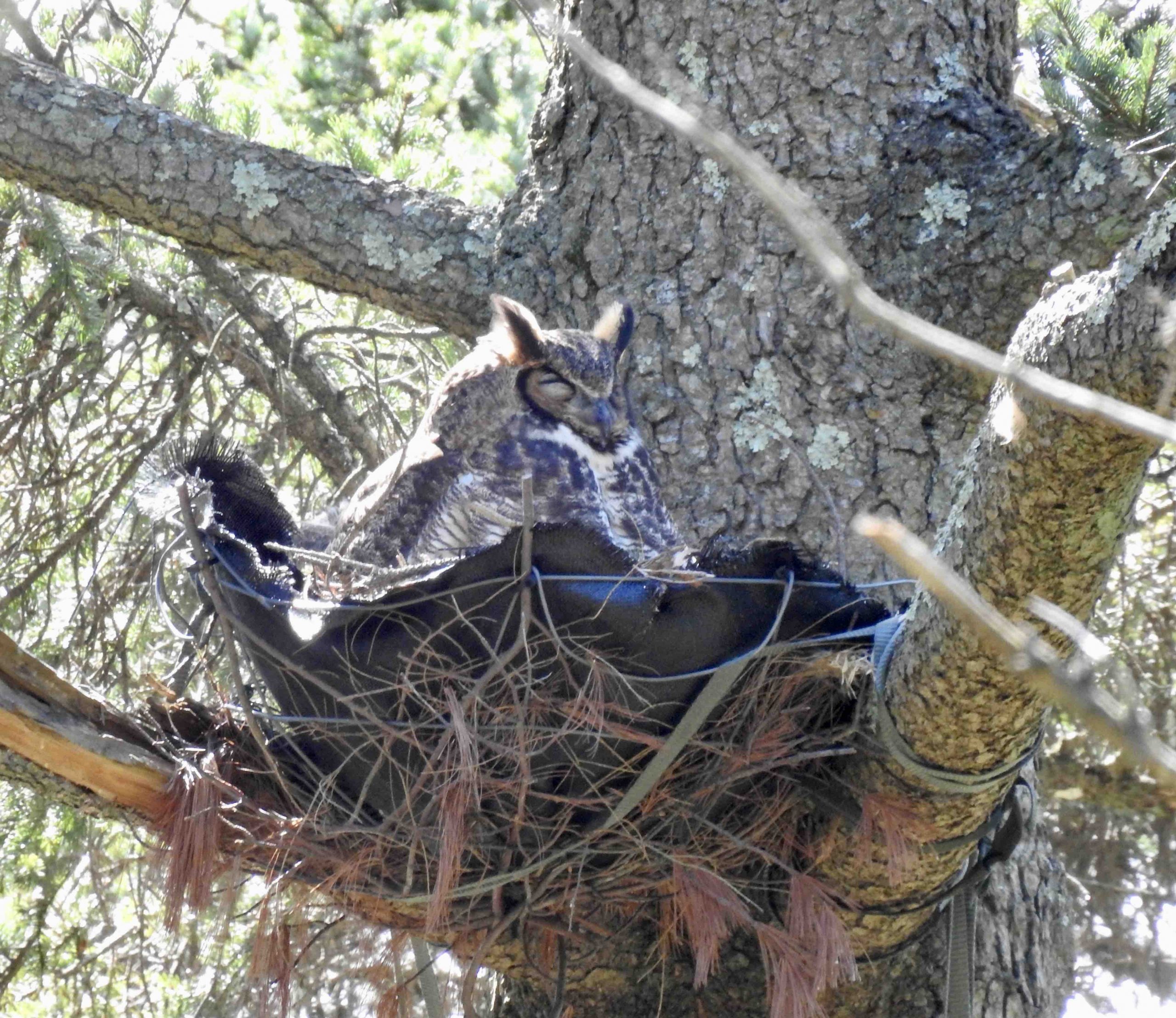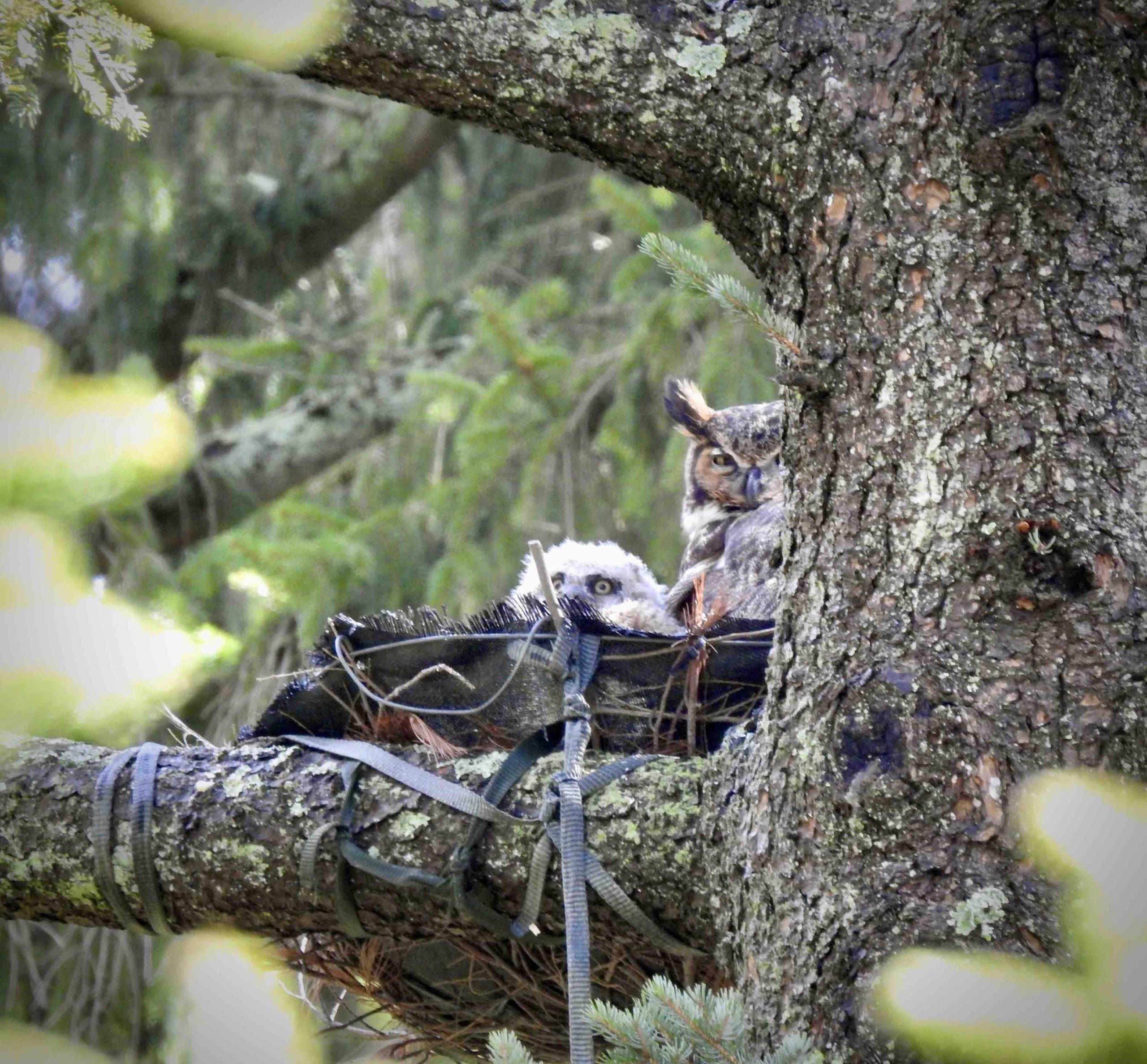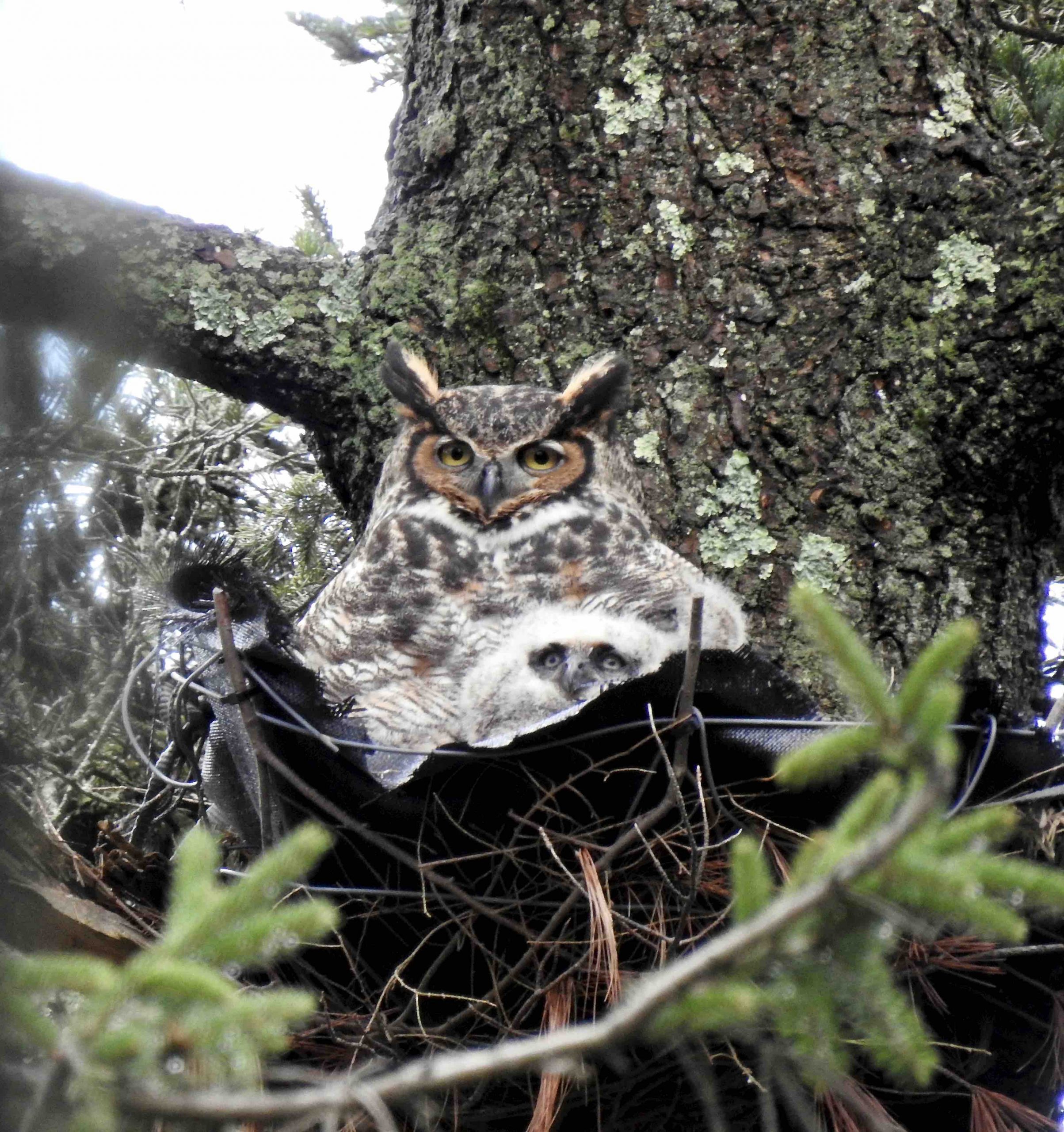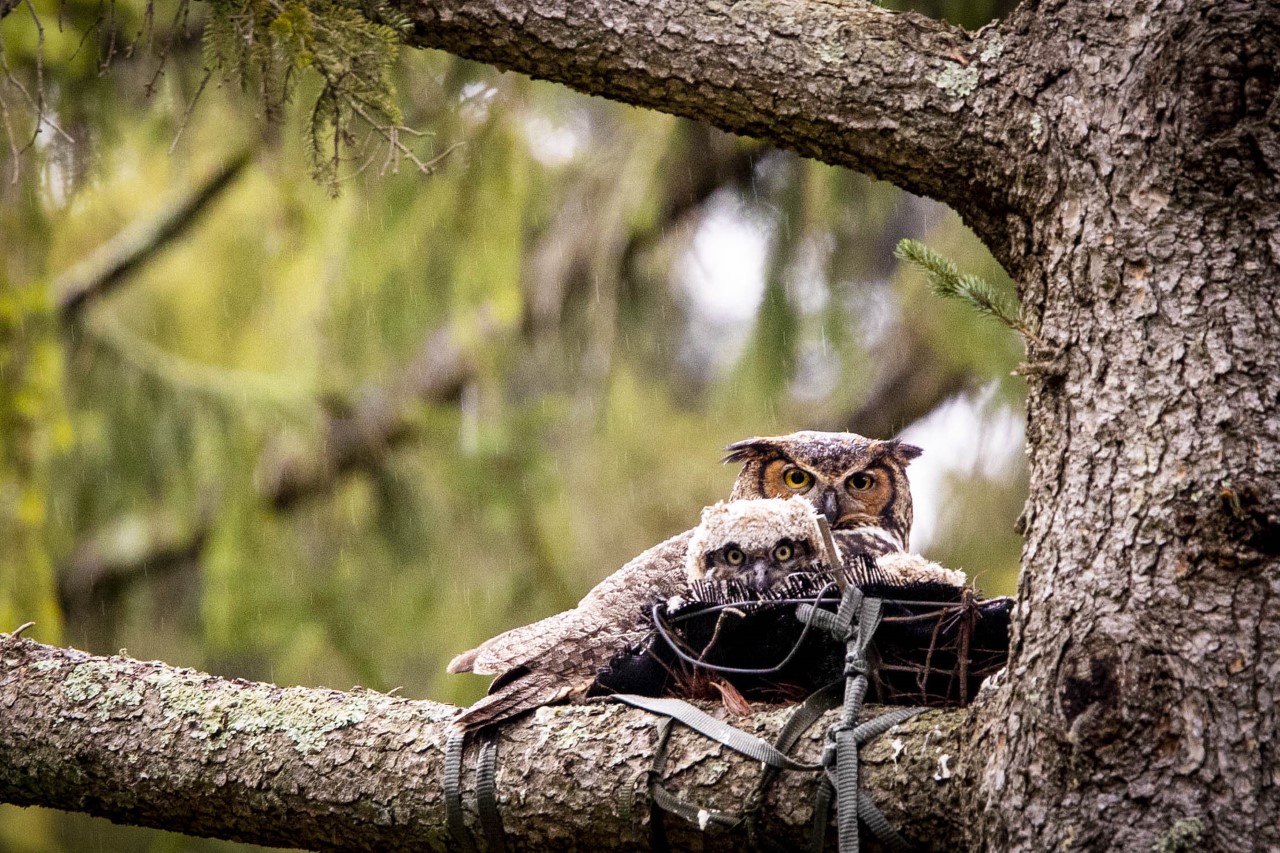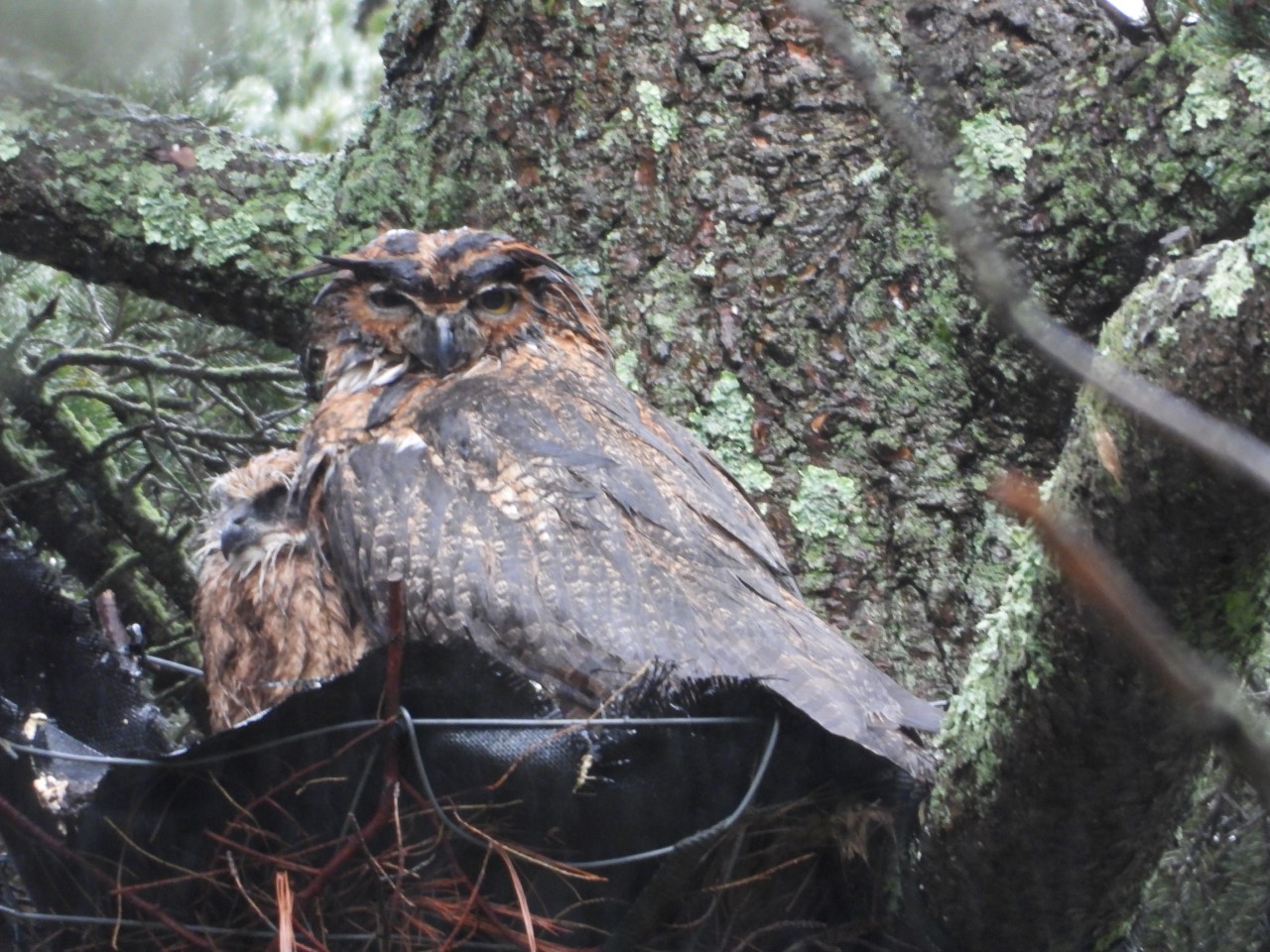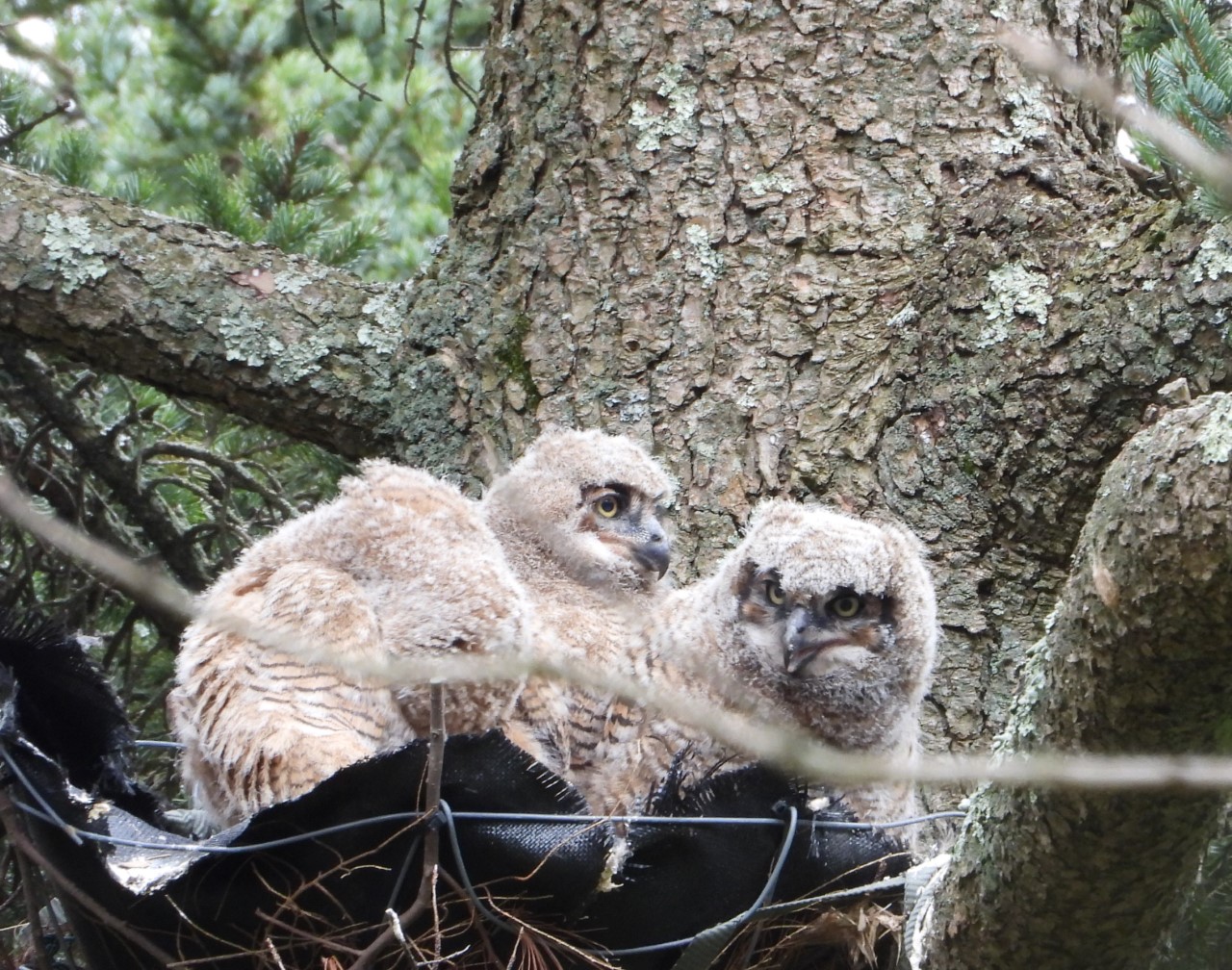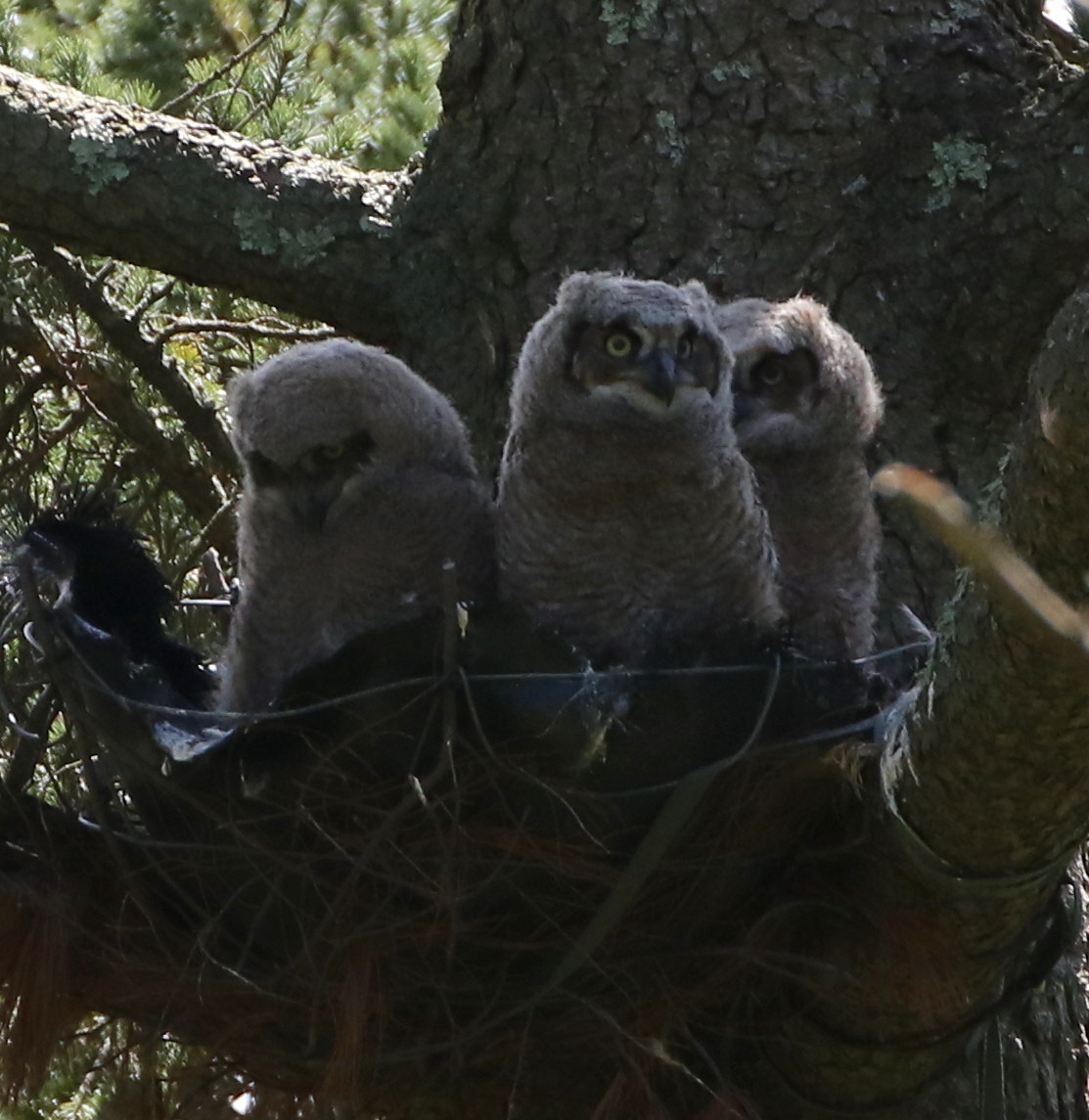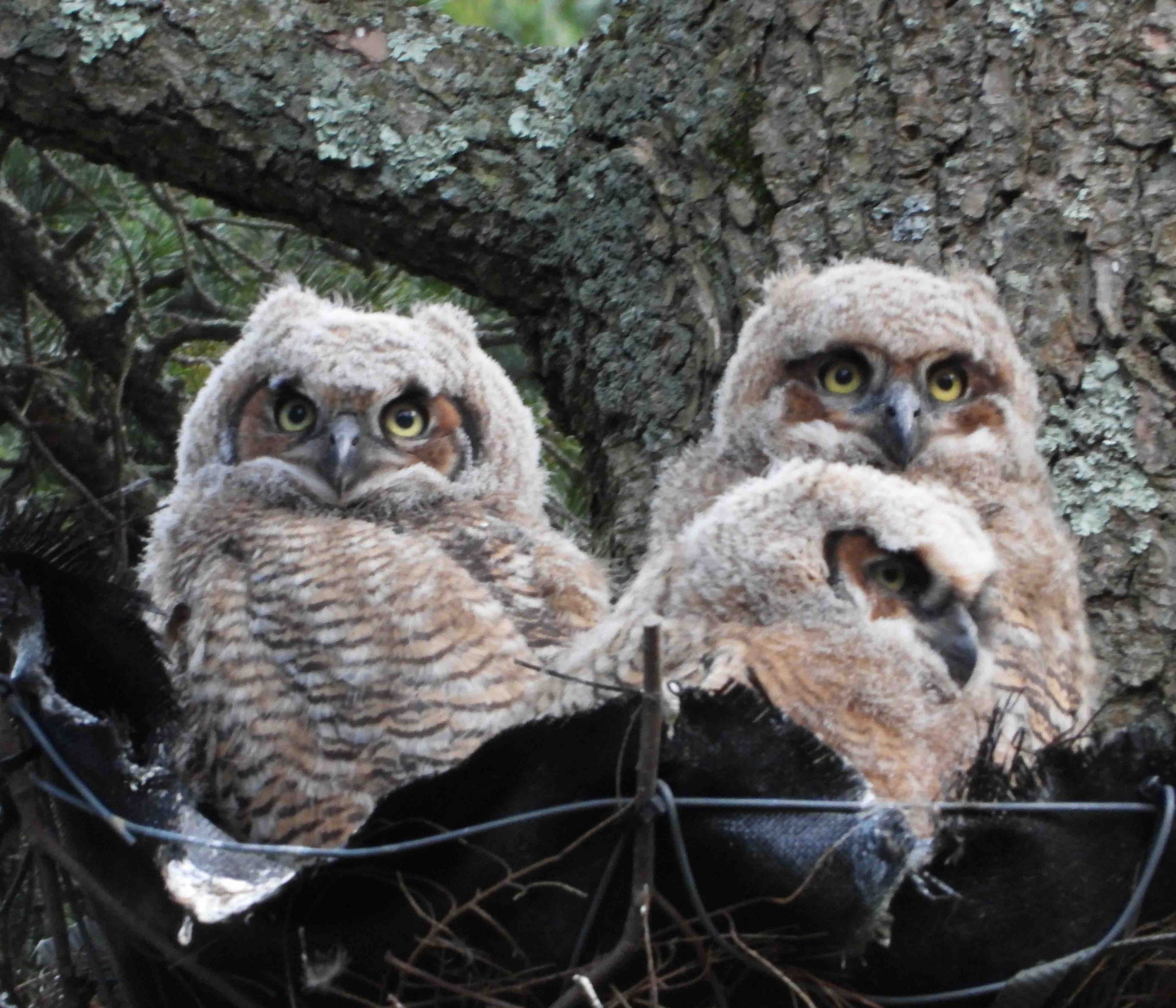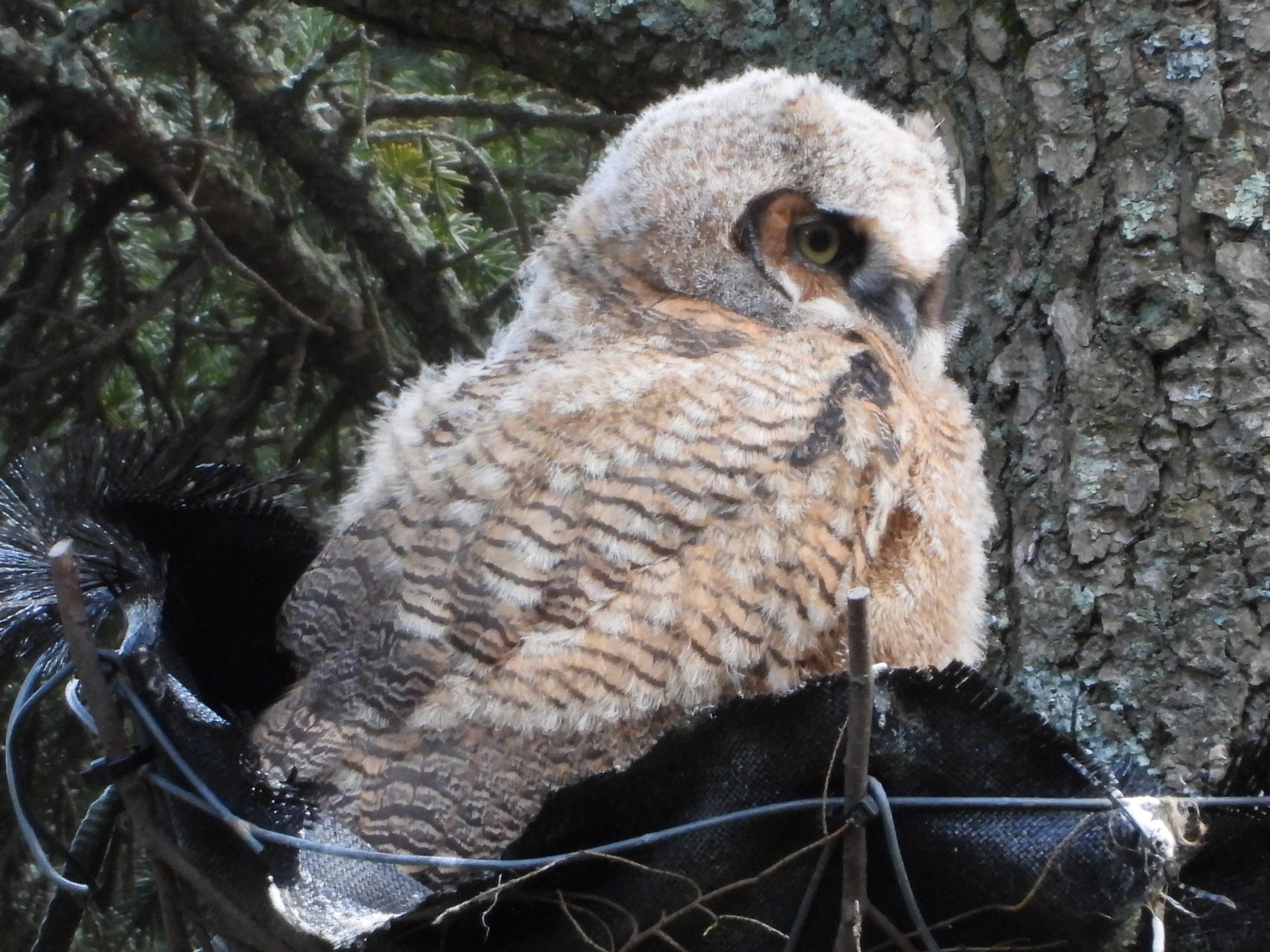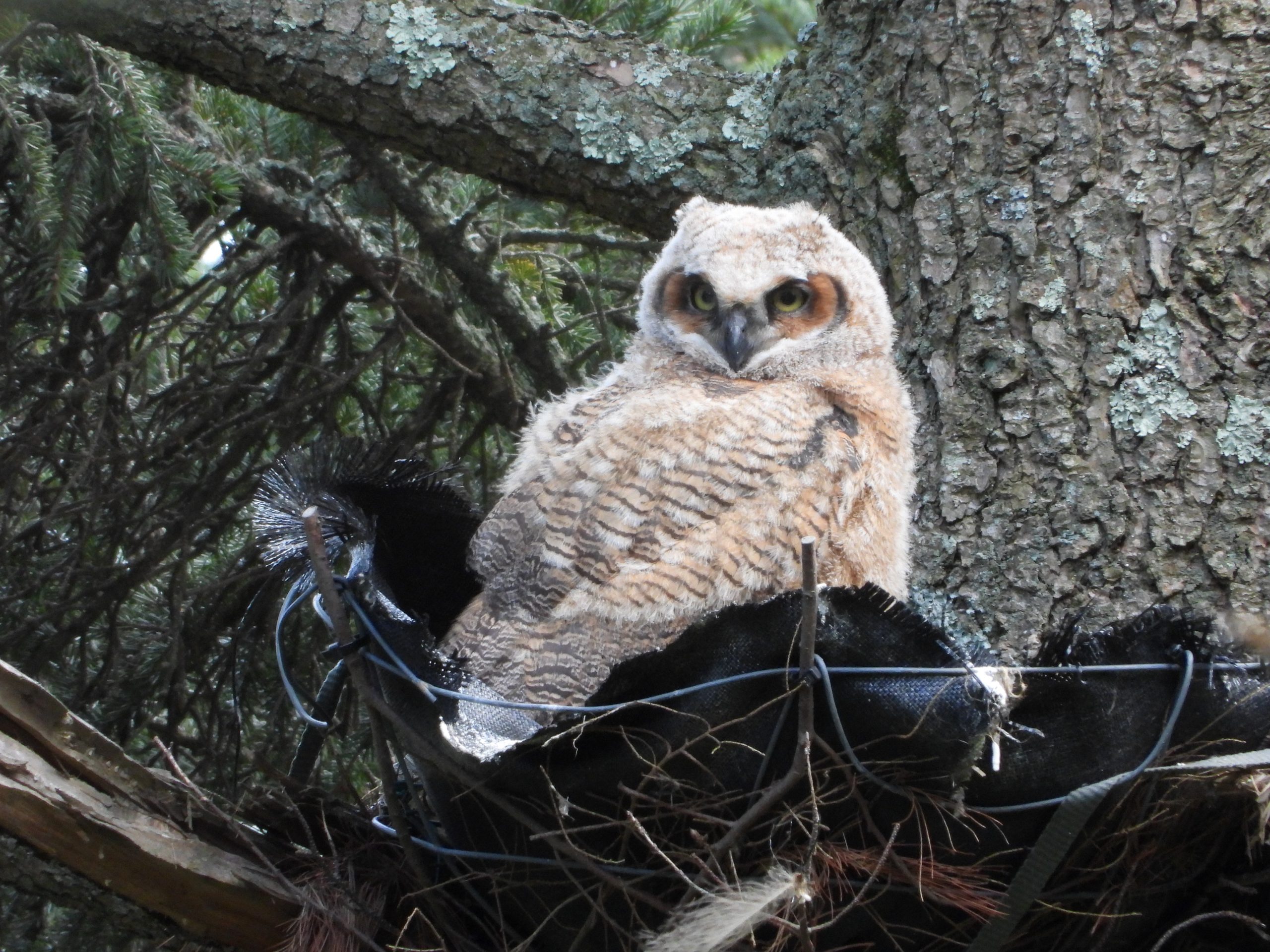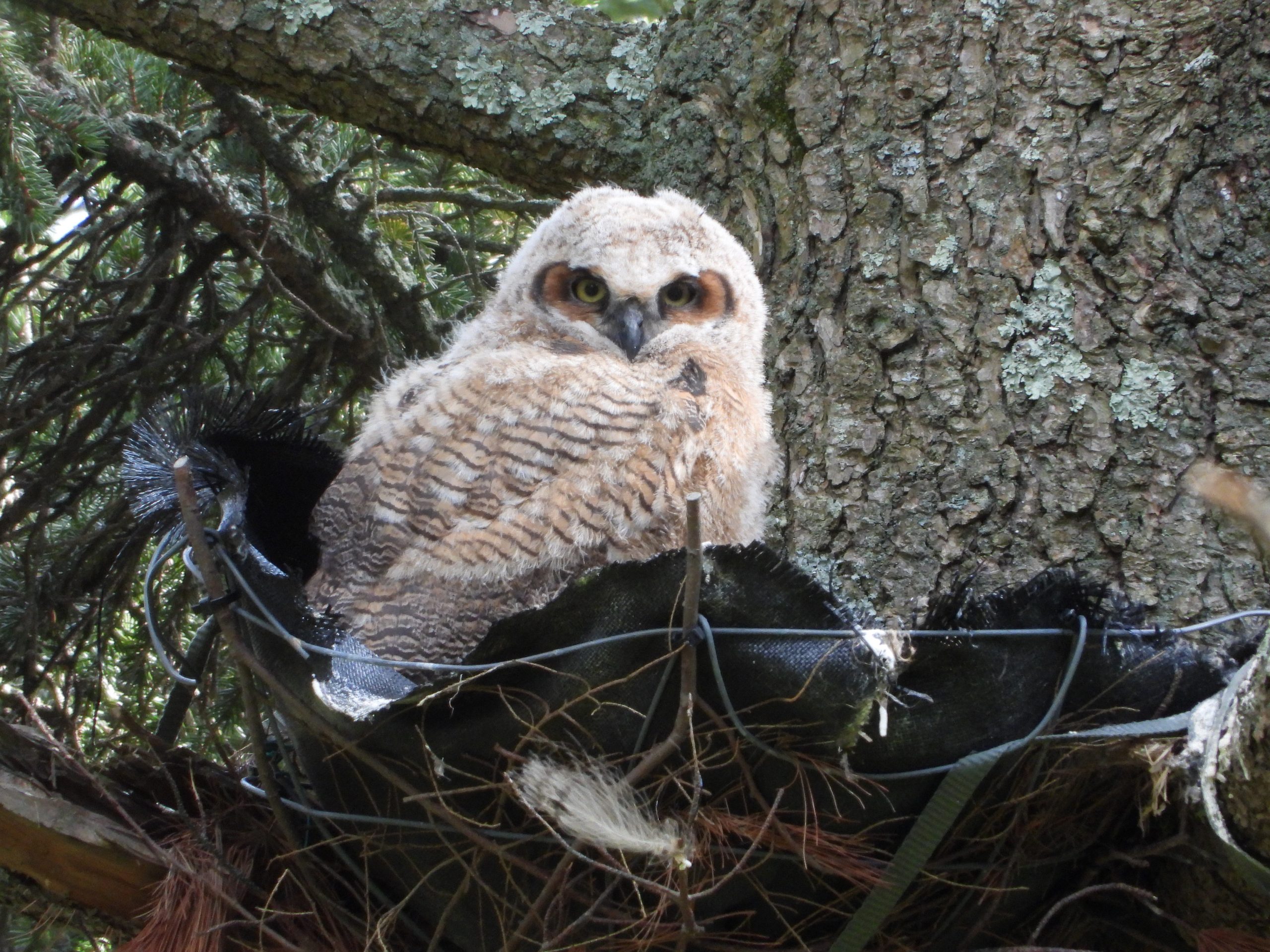 While the nest may now be empty, the fencing around the nest tree will remain in place for several more weeks. If they survive, the young will gradually become more adept at flying. Eventually, they will follow their parents to other parts of the Arboretum. They will stay under their parent's watchful eyes throughout the summer and into the fall, begging for food while becoming proficient hunters themselves.
By next September, the survivors will increasingly resemble the adults. At this point, the adults will stop feeding them and may actively try to lose them in the landscape. If the juveniles do not take the hint, the male will finally chase them from the grounds when breeding season begins anew next winter. They will have to find their own territories, mates, and nesting sites, none of which are abundant in urban areas.
The Arnold Arboretum is committed to enhancing the ecological value of our unique urban landscape in order to better support wildlife such as great horned owls. Thanks to all who respected the well being of these fascinating birds by following the Arboretum's policies, signage, and roping put in place to protect them. Visitors and the many members who support the Arboretum help make these types of projects safe for wildlife and possible in the first place—thank you.