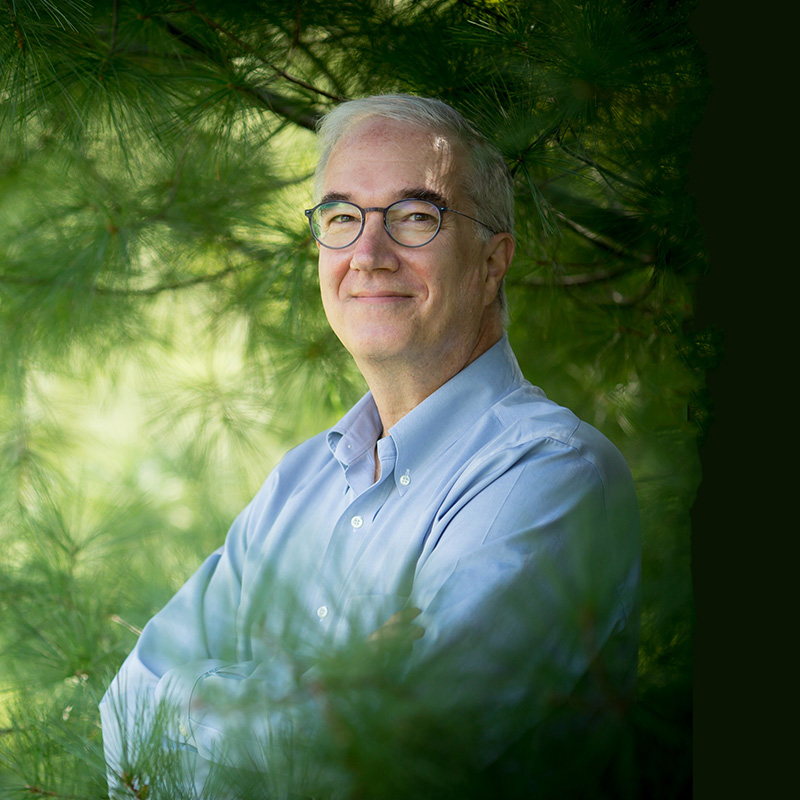 Be a part of a dynamic group of supporters who share the Arboretum's values and vision for sustainable horticulture and landscapes, global change research, and educational opportunities.
The grandest of our leadership donor circles, the Director's Circle represents the lifeblood of the Arboretum, providing the director with a vital source of ongoing, annual funding that is pledged over multiple years. Only the eighth director in the Arnold Arboretum's 150-year history, William (Ned) Friedman offers a compelling vision for our next century that will require both investment and enhanced operational sustainability. Achieving his bold plans for the future will require the confidence, commitment, and support of a new circle of friends.
In addition to making the most significant investments in our landscape in more than a century, we are reaffirming our institutional commitments to equity in the landscape and addressing the pressing challenges of global change. Alongside these advancements, we aspire to strengthen the long-term sustainability of the Arnold Arboretum.
Our Director's Circle will play an essential role in achieving our goals while building a broader base of unrestricted, multi-year operating support.
To acknowledge the generosity of our Director's Circle members we offer unique programming—Pop-up events in the landscape, Salons, and an Autumn Dinner hosted in the Arboretum. Members will enjoy these fun and enriching opportunities while supporting an institution that has become increasingly important to Boston—not only as one of its most exquisite gardens, but as an important public health refuge and hub for global change research. We welcome any questions about our Director's Circle and hope you will consider joining.
To learn more, please contact Director of Institutional Advancement Tanya Holton at 617-384-5043 or tholton@fas.harvard.edu.
Joining the DIRECTOR'S CIRCLE requires a gift of $25,000 or more each year for five years.
In addition to the satisfaction of providing essential annual support to the Arnold Arboretum, you will also receive invitations to:
Magical Meanderings, our annual Autumn Dinner, including two complimentary tickets
Pop-up performances and ephemeral highlights in our landscape
Invitations to Salons and to the Sargent-Olmsted Society Reception
You will also receive:
One "Notable Membership" ($250 level) to give as a gift
Posts from the Collections: The Arnold Arboretum, a digital anthology of plant highlights by Director Friedman
Recognition in the Arboretum's Annual Report
Arnold Arboretum membership-exclusive wall calendar with modern and archival images the Arboretum and its collection
Arnold Arboretum membership-exclusive pack of note cards, with images from the Arboretum's grounds and archives
Arbor Day Seedling cultivated by the Arnold Arboretum
Arnoldia, the quarterly magazine of plant science, horticulture, ecology, and history – 64 pages of full color
Silva, our exclusive electronic member enewsletter
Invitations to members-only events
10% Discounts at more than 25 participating nurseries and garden centers
Free or discounted admission at more than 345 gardens through the reciprocal gardens program of the American Horticultural Society
Arnold Arboretum membership magnet