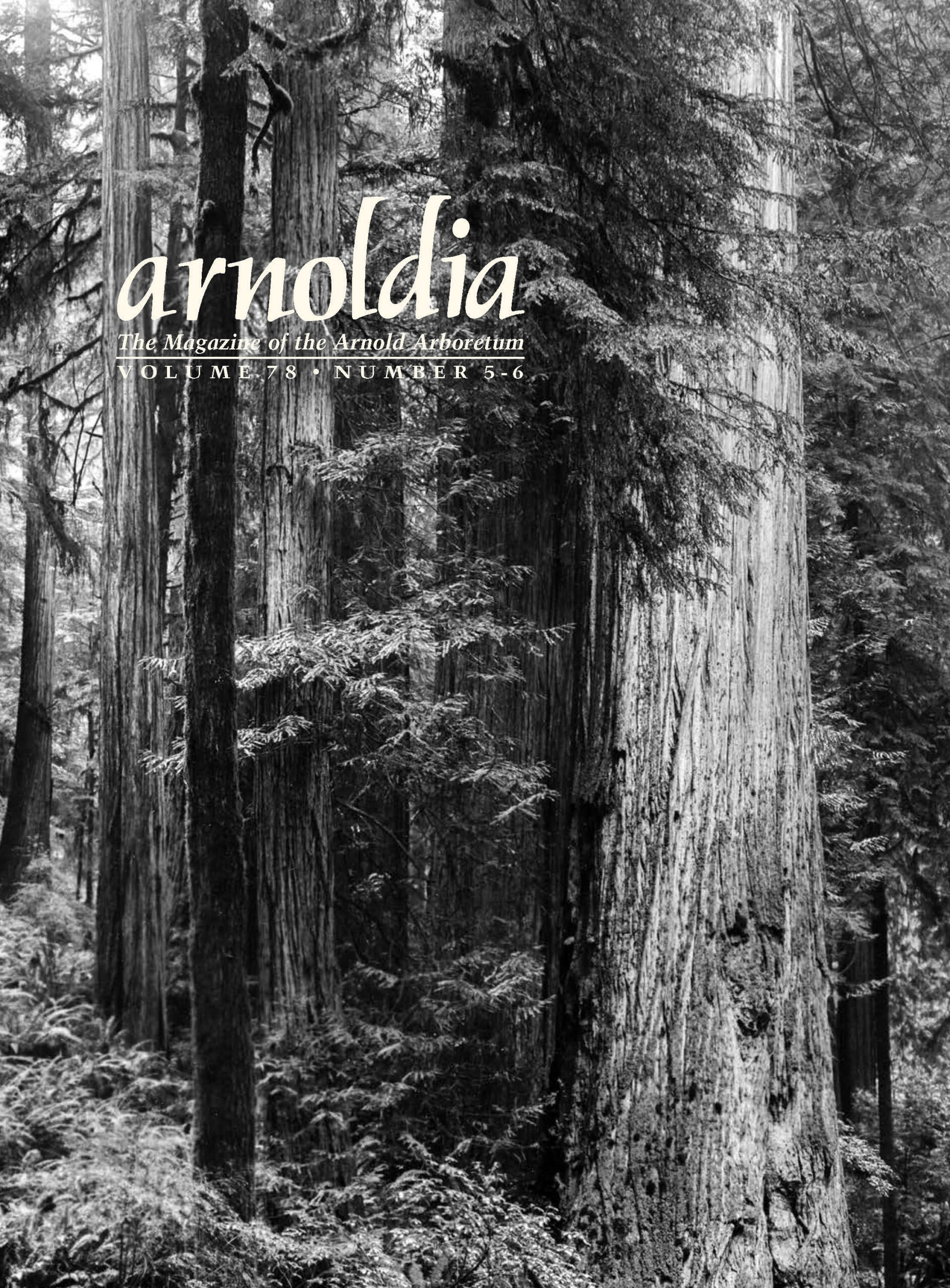 As the quarterly magazine of the Arnold Arboretum, Arnoldia is the definitive forum for conversations about trees and other temperate woody plants, as well as the landscapes they occupy.
Arnoldia was established as the Bulletin of Popular Information in 1911. Since the beginning, authors have taken an interdisciplinary approach to storytelling. They unspool narratives of plant exploration and plant introduction; they offer behind-the-scenes glimpses of botanical research; they dig into the horticultural archives to explore the history of landscape design; and this is just the beginning. While the breadth of topics is wide, authors write with a narrative and explanatory style, exploring ideas with timely—but also timeless—implications for how readers see and think about trees and other plants.
Subscribe to Arnoldia by becoming a member of the Arnold Arboretum to receive print or digital issues of the magazine. View the current issue page to see what it's all about!
Purchase current or back issues through our online subscriptions portal. Older back issues are digitally accessible to the general public from this home page.
Authors are encouraged to review our guidelines for contributors. Submissions are welcome.>
Jonathan Damery, Editor