Arboretum Stewards Archives of the North America-China Plant Exploration Consortium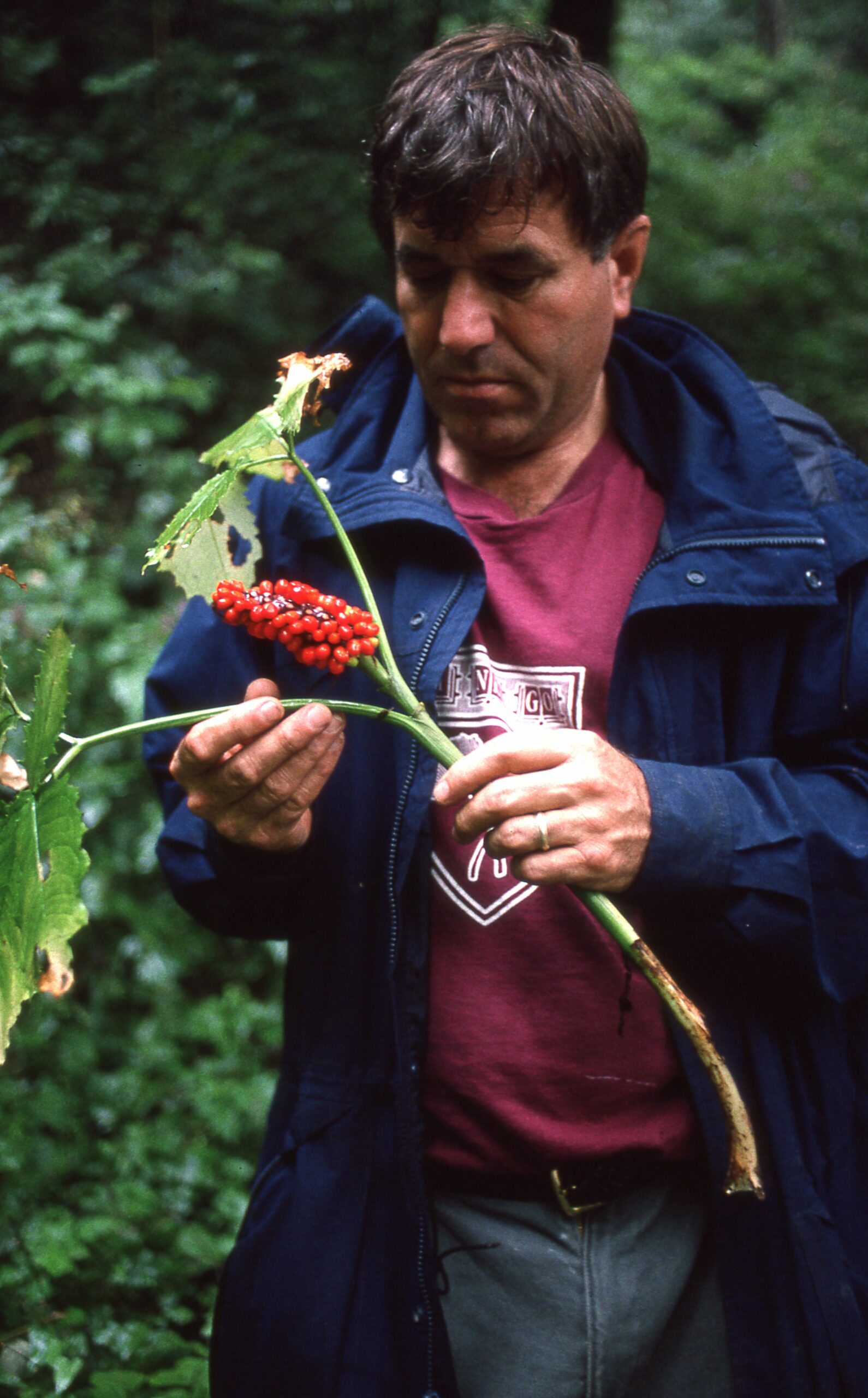 The Arnold Arboretum Horticultural Library and Archives holds significant collections of artifacts, written records, and photographs that document nearly a century and a half of global plant exploration. While perhaps best known for our historical materials related to famed botanical explorers like Ernest Henry Wilson and Joseph Rock, our collections continue to grow through the Arboretum's ongoing—and intensifying—work to discover, collect, and preserve temperate biodiversity in the face of global change.
Over the past few years, the Library has become the repository for the expedition archives of the North America-China Plant Exploration Consortium (NACPEC). A partnership of botanical institutions in the United States, Canada, and China, NACPEC was founded in 1991 to coordinate exploration and preservation activities primarily in China, a hotspot of temperate biodiversity. Collaboration is a foundational tenant of the organization, which seeks to broaden the genetic diversity of species in cultivation and conserve rare plants. As part of this work, member gardens grow and evaluate these collections, select choice ornamentals, and introduce new or marginalized species to cultivation.
Michael Dosmann, Keeper of the Living Collections at the Arboretum and Anthony Aiello, Associate Director of Conservation, Plant Breeding, and Collections at Longwood Gardens, reflected on NACPEC's first 20 years for a special issue of our magazine Arnoldia (68:2) in 2010. Since then NACPEC collectors have explored Sichuan, Shaanxi, Hubei, and Gansu Provinces, and Beijing in search of rare or endangered plants such as the paperbark maple (Acer griseum) and the Chinese hazelnut (Corylus fargesii). In the fall of 2019, Chinese scientists joined their North American colleagues (including three Arboretum staff) for a nearly 3,500-mile plant collecting expedition in the Appalachian Mountains in Ohio, Kentucky, Tennessee, Georgia, and North Carolina—the first NACPEC expedition to botanize in North America.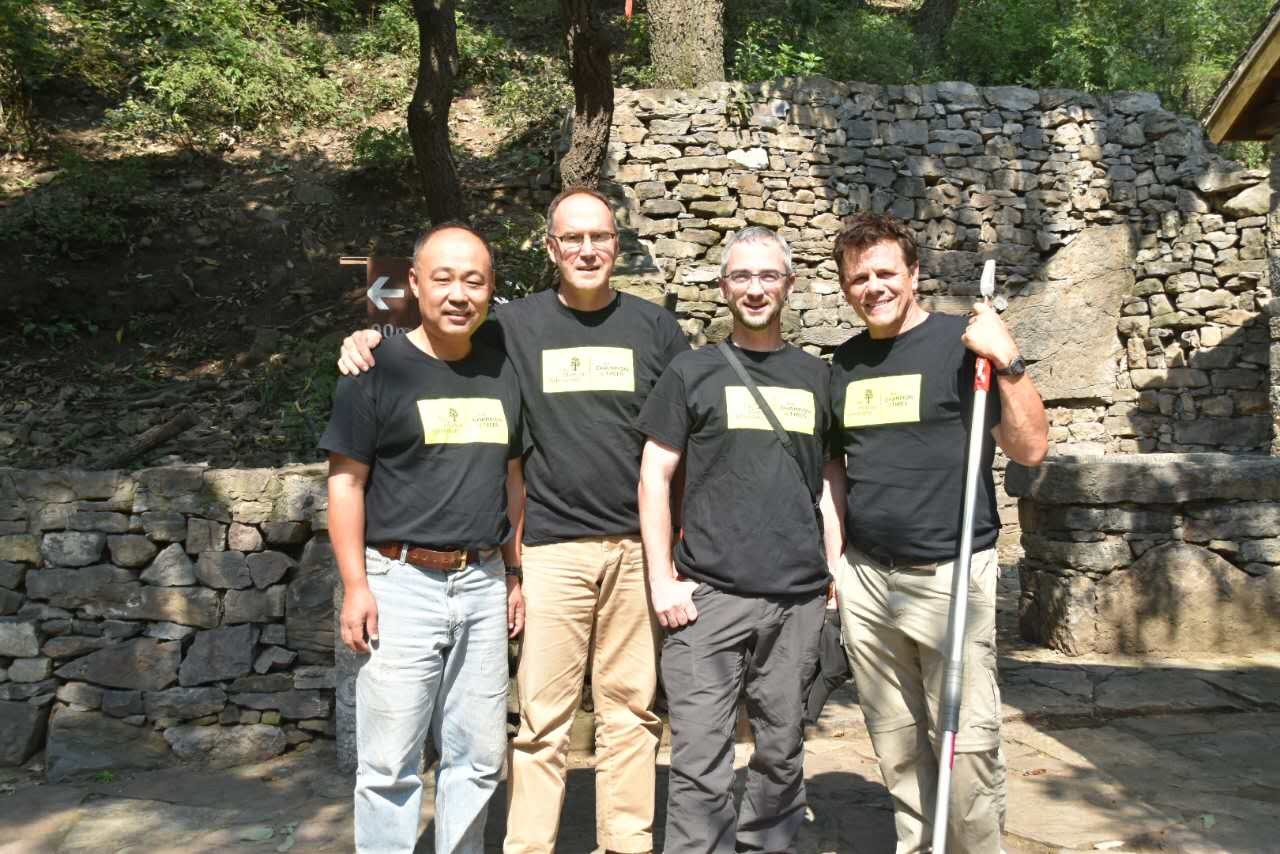 The extensive and wide-ranging NACPEC archives began being transferred to the Arnold Arboretum in 2016 and the collection has been added to regularly since then with each new expedition. We hold a set of foundational documents for the group from the early 1990s, as well as a complete set of comprehensive reports produced to document each trip including overviews, itineraries, and plants collected. A recent addition to the archive included a group of notebooks used to record collections of plant material in the field. The archives also contain extensive pre- and post-expedition correspondence discussing all aspects of the trips, cost and budget documentation, trip planning meeting notes and agendas, annual meeting agendas and notes, publicity materials, ephemera collected while in-country, assessments of materials collected conducted by NACPEC member institutions, and extensive photographs.
We are honored to steward this important archive that tells the story of modern collaborative plant collecting in China. The Archives staff preserve these materials following modern archival practices. They are preserved in acid-free enclosures and housed in a dark, secure, temperature controlled facility. Recently we digitized all of the archive's comprehensive trip reports and photographs. A future goal will be to continue our digitization efforts to include correspondence, annual meeting materials, and field collection notebooks.
The Arboretum also shares NACPEC information on our website, summarizing all the collecting trips it has organized to allow deeper dives into their important work in biodiversity exploration and ex situ conservation. The NACPEC archive is available for study during the Horticultural Library and Archives open hours, please consult the library website for our current schedule. We are excited to continue to build on the Arboretum's rich history of exploring and documenting the world's temperate plants through our partnership with NACPEC, and through our stewardship of its legacy in global plant exploration, plant preservation, and conservation.