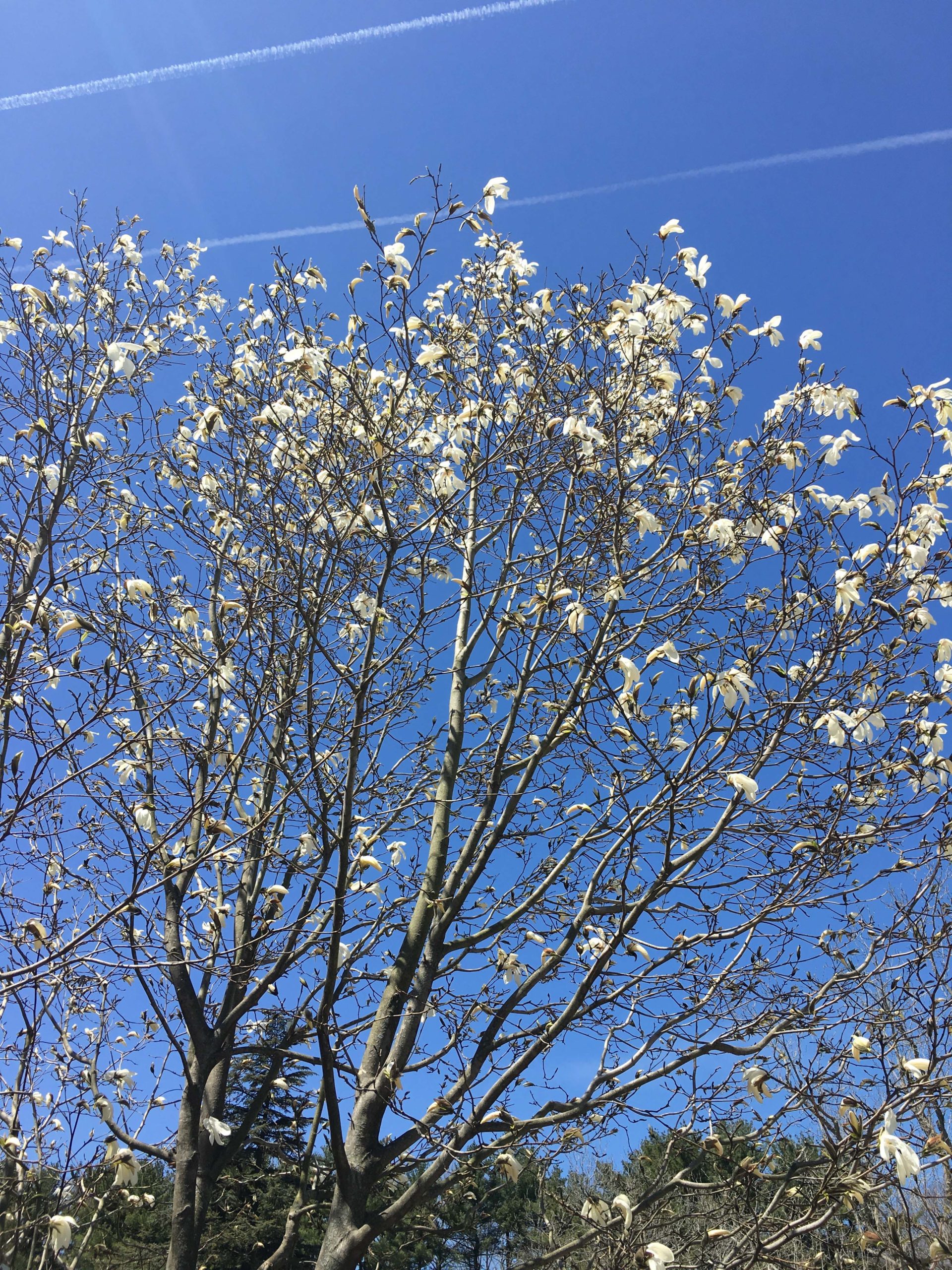 Photograph by Larissa Glasser
Arborway Gate, Arnold Arboretum, Jamaica Plain, MA
April 23, 2018
Warmer spring temperatures in late April brought this Magnolia specimen into bloom along the Arborway. This deciduous tree (a cultivar of Willowleaf Magnolia) is hard to miss when you enter through the main gate as its white, scented flowers emerge and provide added beauty to the landscape. Other, taller Magnolias are also currently in bloom at the southwest side of The Hunnewell Building.
'Wada's Memory' is in reference to Japanese botanist Koichiro Wada who helped introduce Japanese trees to the west. The cultivar is also recognized as a recipient of The Royal Horticultural Society's Award of Garden Merit.
Copyright © 2018, President and Fellows of Harvard College, Arnold Arboretum Archives; all rights reserved.