Larissa Glasser, Library Assistant, Arnold Arboretum Horticultural Library
Address:

125 Arborway
Boston, MA 02130

Phone:

617.384.5337

Fax:

617.524.1418

Email: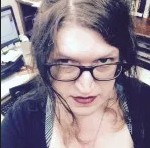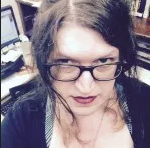 I joined the Arnold Arboretum in 2008, and serve a variety of functions in the library. Most of my work involves technical services, including but not limited to cataloging books and journals, archival processing, metadata collection and analysis, and web design. I love my work, because I experience daily opportunities to work on a unique, ever-expanding collection of books and archives.
I was chair of the Publications Committee for Council on Botanical and Horticultural Libraries (CBHL) from 2014-2016, and the graphic designer for the CBHL Newsletter from 2011-2016.
My background is quite varied: I worked as a Curatorial Assistant at The Woodberry Poetry Room at Harvard College Library for nine years, where I assisted with audio digitization projects. My internship at The Atlantic Monthly led to my position as Production Coordinator, where I maintained our database of advertisers and helped with page layout. I was a Reference Librarian at Dedham Public Library for two years, where I provided reader's advisory, published the library newsletter, and re-designed the website.
Publications
Glasser, Larissa. "A lettered man of plants: Sharing the Historic Correspondence of Wilson and Sargent." Silva, Fall/Winter 2011-2012.
Glasser, Larissa. "Embedded Botanical Specimens." Silva, Spring/Summer 2014.
Resilience: Surviving in the Face of Everything. Edited by Amy Heart, Larissa Glasser, and Sugi Pyrrophyta. Olympia, Washington : 2017.
Glasser, Larissa. F4. Portland, Oregon : Eraserhead Press, 2018.
Glasser, Larissa. "Forsythia." Silva, Spring/Summer 2019.
Graduate Certificate in Publishing and Communications
Harvard University Extension School
MLS in Library and Information Science
Simmons College
BFA in Writing, Publishing, and Communications
Emerson College