Volume 78, Issue 1
August 2020
---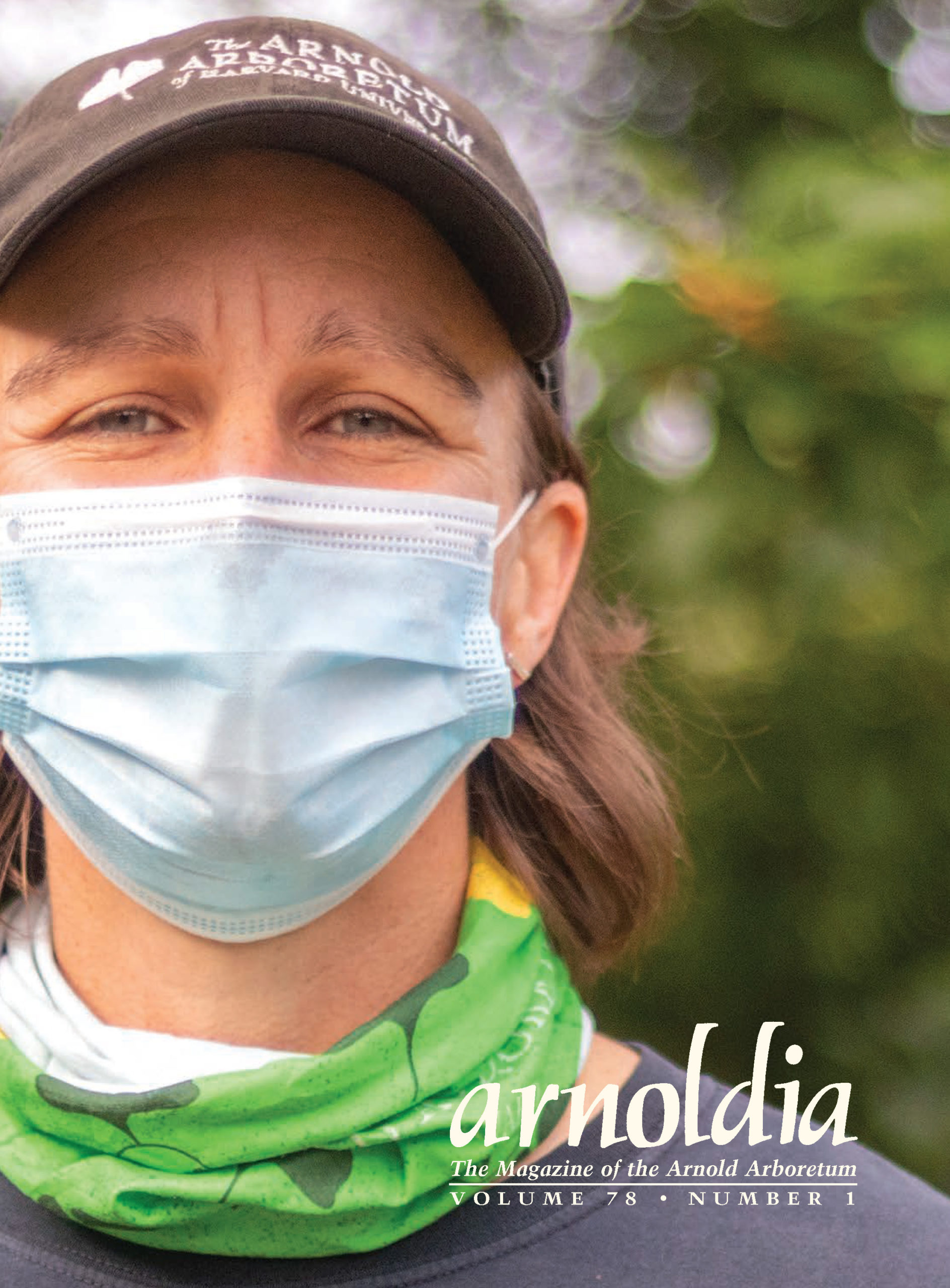 What's in the Issue?
New Life for Old Collections
Wendy L. Clement
Model Maples
Jake J. Grossman
Todd Forrest, Brian Galligan, Ryan C. Gott, Conor Guidarelli, Esther Truitt Henrichsen, Terry Huang, Nancy Kartes, Greg LaPlume, Sharon Loving, Debbie Merriam, Jim Salyards, Kim Shearer, and Kevin Williams
One Green Earth

Peter H. Raven
Each Year in the Forest: Summer
Andrew L. Hipp, Illustrated by Rachel D. Davis
Speak, Cottonwoods
Emily Wheeler
---
Want Digital Access to the Current Issue?
Arnoldia subscribers and members of the Arnold Arboretum receive exclusive digital access to the current issue of Arnoldia. A new online distribution platform is coming soon. Check back for details. In the meantime, please enjoy early access to "Essential Gardening: Public Gardens in the Spring of COVID-19."
---
Want to Receive Print Issues?
Arnoldia subscriptions can be purchased by sending a check to Arnoldia, Circulation Manager, 125 Arborway, Boston, MA 02130. Domestic subscriptions are $20 per year, and international subscriptions are $25 per year. Contact the circulation manager for more information.
Members of the Arnold Arboretum at the Contributing level ($50) and above also receive print copies of Arnoldia by mail.
---