Volume 78, Issue 2
November 2020
---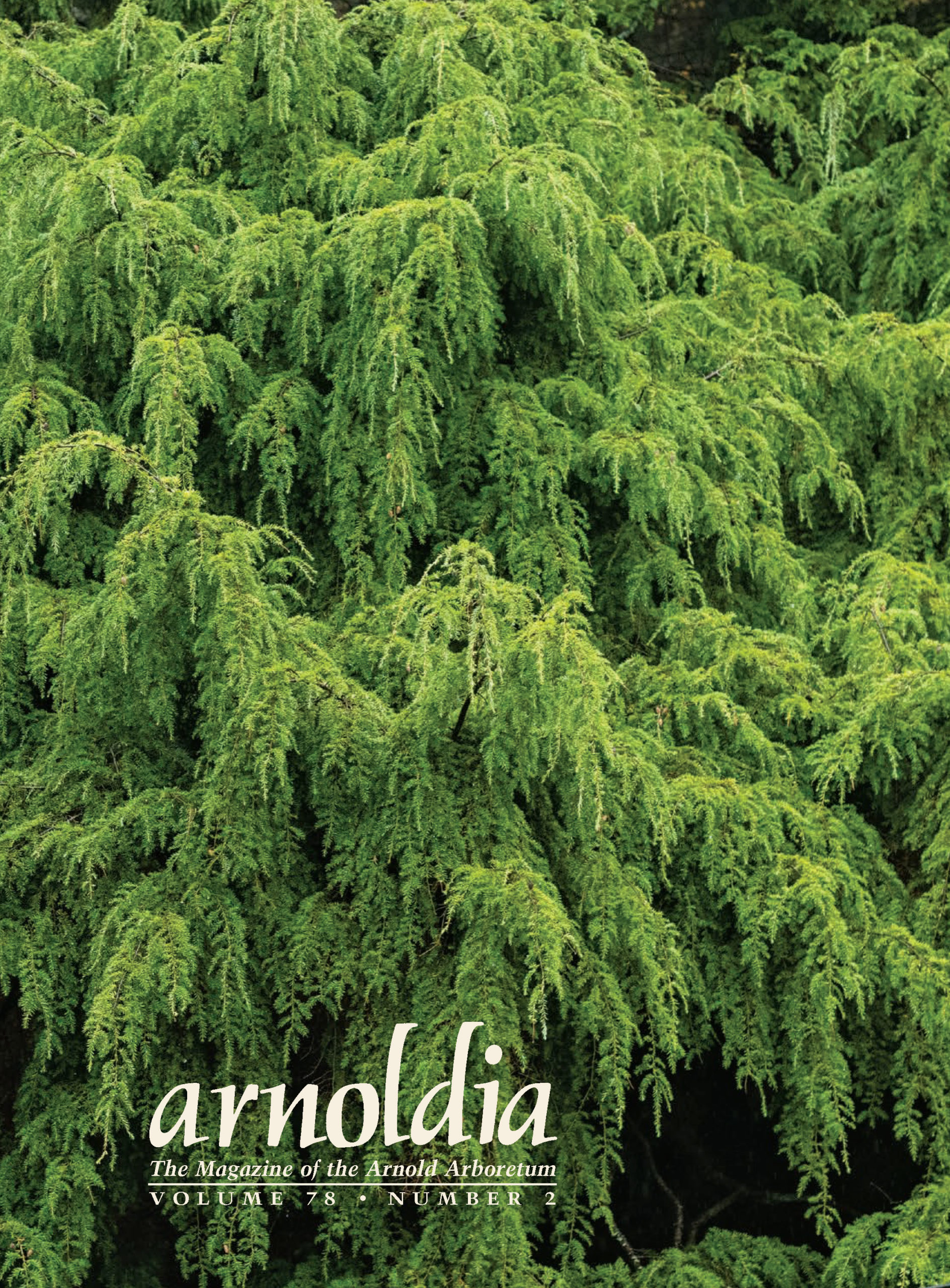 What's in the Issue?
Pandemic Digitization
Anthony R. Brach
Amy Hruska and Kimberly Komatsu
Closing the Book on Sargent's Weeping Hemlock
Peter Del Tredici
Each Year in the Forest: Autumn
Andrew L. Hipp, Illustrated by Rachel D. Davis
How Trees Were Urbanized
Phyllis Andersen
A Writer's World: Fagus sylvatica
'Pendula'
Sheryl L. White
---
Want Digital Access to the Current Issue?
Arnoldia subscribers and members of the Arnold Arboretum receive exclusive digital access to the current issue of Arnoldia. A new online distribution platform is coming soon. Check back for details. In the meantime, please enjoy early access to "Redefining 'Remote Fieldwork.'"
---
Want to Receive Print Issues?
Arnoldia subscriptions and standalone copies of print issues can be purchased below. Members of the Arnold Arboretum at the Contributing level ($50) and above also receive print copies of Arnoldia by mail.
---