Volume 78, Issue 4
May 2020
---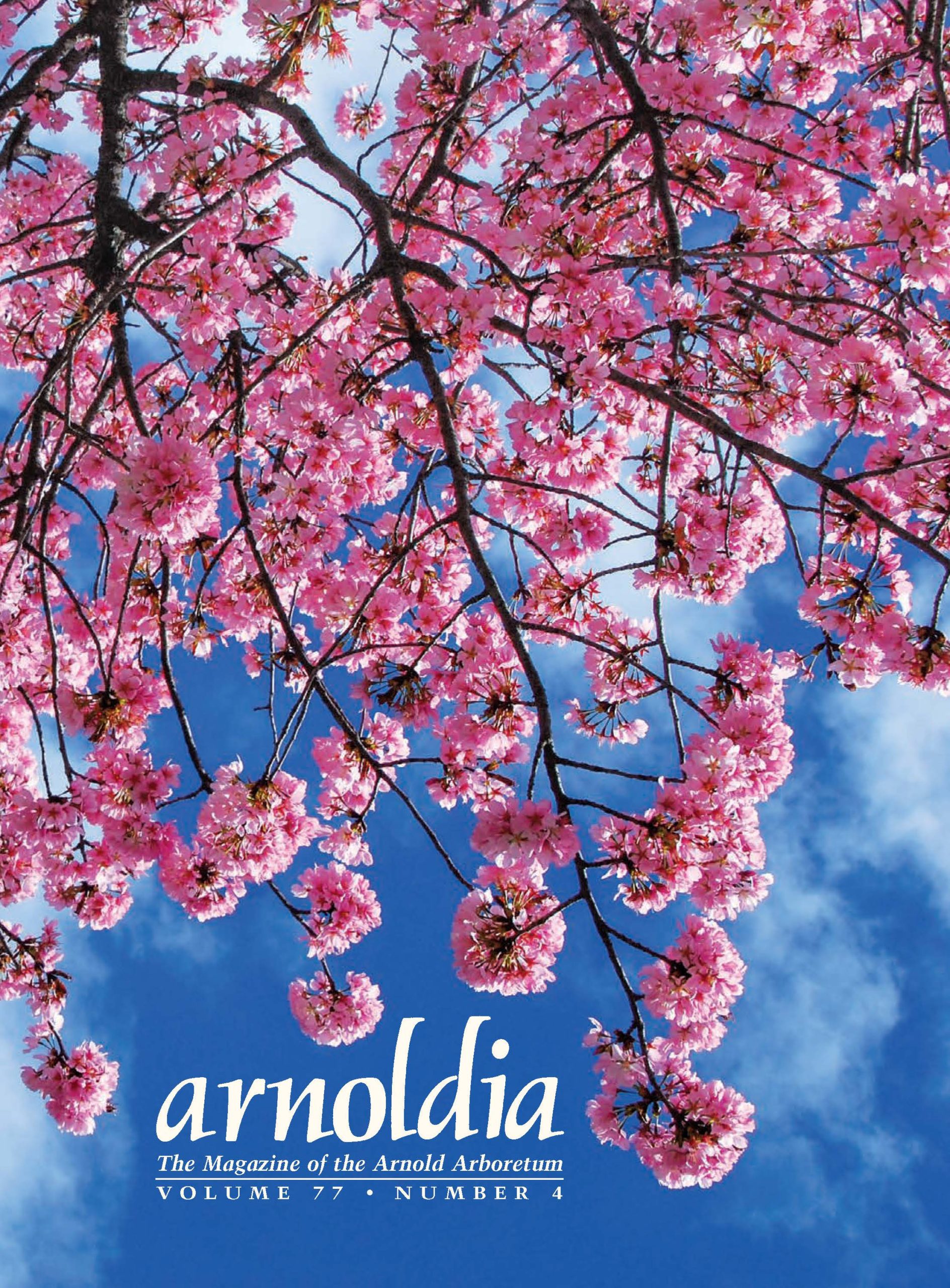 What's in the Issue?
Uncommon Gardens
Ben Goulet-Scott
Revisiting the Mystery of the Bartram Oak
Andrew Crowl, Ed Bruno, Andrew L. Hipp, and Paul Manos
Collector on a Grand Scale: The Horticultural Visions of Henry Francis du Pont
Carter Wilkie
Eternal Forests: The Veneration of Old Trees in Japan

Glenn Moore and Cassandra Atherton
Each Year in the Forest: Spring
Andrew L. Hipp, Illustrated by Rachel D. Davis
How to See Urban Plants
Jonathan Damery
Spring is the New Fall
Kristel Schoonderwoerd
---
Want Digital Access to the Current Issue?
Arnoldia subscribers and members of the Arnold Arboretum receive exclusive digital access to the current issue of Arnoldia. Distribution of the each new issue is provided via email, starting with issue 78-1, which will be published in August 2020. The distribution date will be indicated here.
At that point, any member or subscriber who has not received the latest issue by email should provide an updated email address using the contact buttons below. The email may get caught in your promotions (or spam) filters, so please check.
---
Want to Receive Print Issues?
Arnoldia subscriptions and standalone copies of print issues can be purchased below. Members of the Arnold Arboretum at the Contributing level ($50) and above also receive print copies of Arnoldia by mail.
---