Volume 79, Issue 4
Winter 2022
---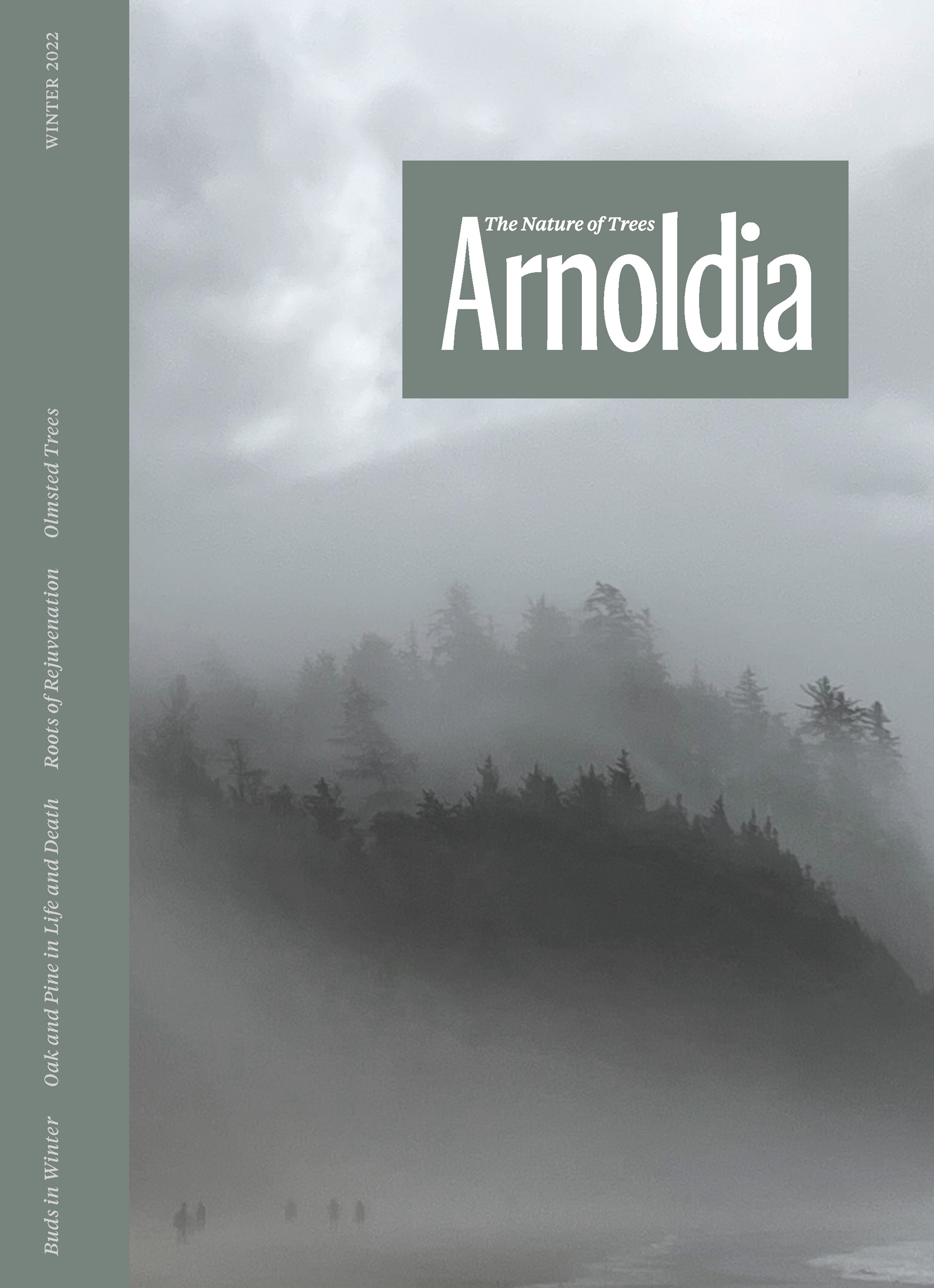 What's in the Issue?
From the Editor
Converging Paths
By Matthew Battles
Letters to the Editor
Notes from the Field
Morgan Moeglein investigates the big bets trees make at the scale of the buds where leaves form for the season to come; In the wilds of the laboratory, Camilo Villouta captures the fleeting effects of freezing water where flowers form.
Plant Portrait
Morus rubra
By Devika Jaikumar
Features
ANTHROPOCENE
Oak and Pine in Life and Death
By Robin Lee Carlson
TREE TIME
The Roots of Rejuvenation
By Peter Del Tredici
PLANT HISTORY
Catawba: Back to the Future of the American Wine Industry
By Julia Fine
VISUAL ESSAY
Olmsted Trees
By Stanley Greenberg
Poetry
Trophic Cascade
By Camille Dungy, with Katie Holten
Propagations
GREEN CITIES
City Trees, City Seasons
By Kevin Walker
ART ENTANGLED
Grafting the Past to the Future
By Heather Kapplow
Season in Practice
Asian Long-horned Beetle Scouting
By Rachel Lawlor
---
Want to Receive Print Issues?
Subscribe to Arnoldia by becoming a member of the Arnold Arboretum. Visit our online store to order copies of single issues.
---