Volume 78, Issue 4
June 2021
---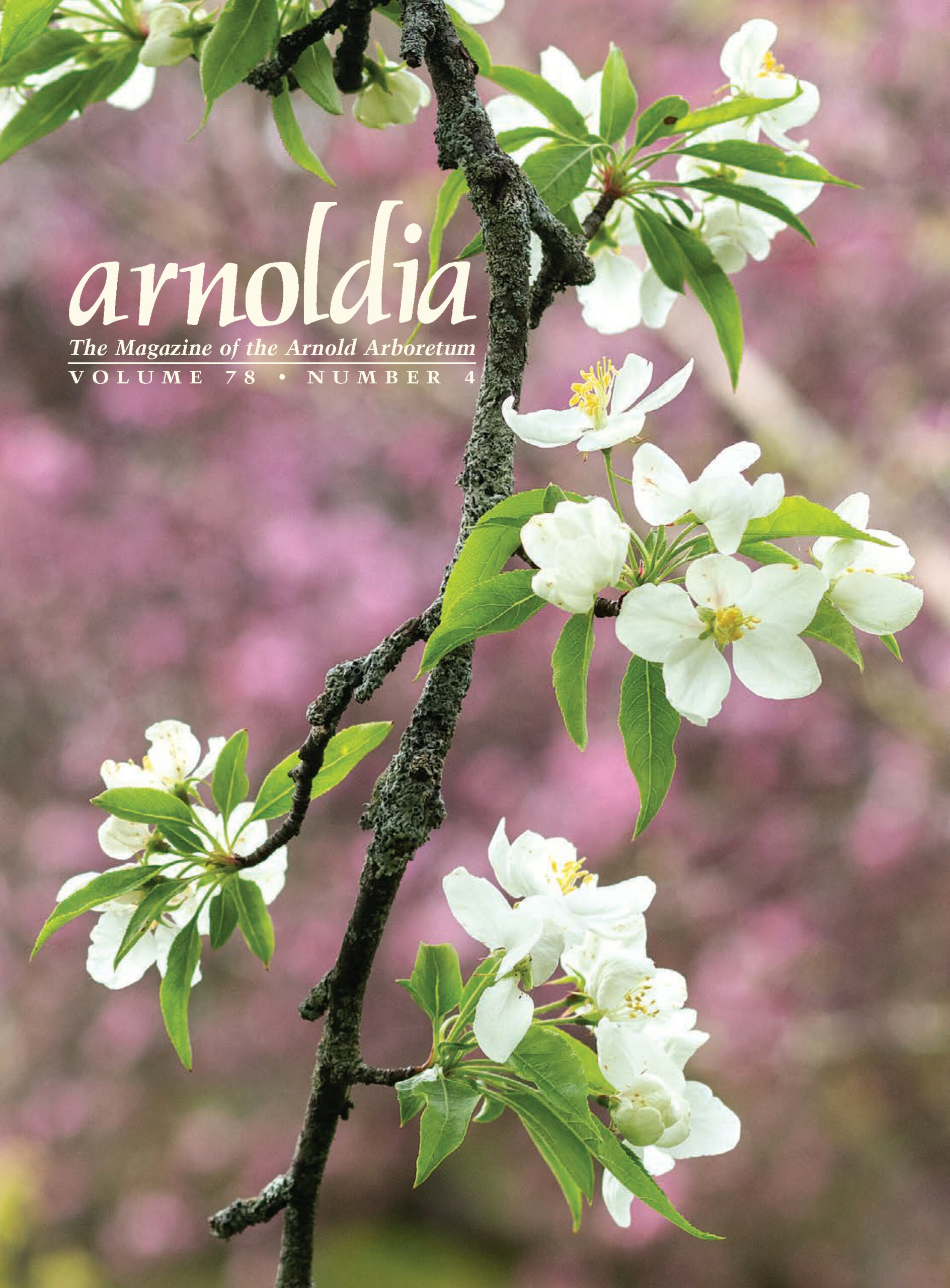 What's in the Issue?
Field Botany in the Time of COVID-19
Emma Brown and Brian Maynard
The Conference Must Go On
Jeff Iles
Phillip Douglas and Henrik Sjöman
An Impermanent Inventory: Plant
Collections for a Changing Climate
Rosetta S. Elkin
William Purdom: The Forgotten
Arnold Plant Hunter
Francois Gordon
George Ware and the Thornhill Elm:
A Vision of Trees for the Future
Kim Shearer
A Temperate Cousin: Leitneria floridana
Tiffany Enzenbacher
---
Want Digital Access to the Current Issue?
Arnoldia subscribers and members of the Arnold Arboretum receive exclusive digital access to the current issue of Arnoldia. A new online distribution platform is coming soon. Check back for details. In the meantime, please enjoy early access to "Into the Valley of Parrotia"
---
Want to Receive Print Issues?
Arnoldia subscriptions and standalone copies of print issues can be purchased below. Members of the Arnold Arboretum at the Contributing level ($50) and above also receive print copies of Arnoldia by mail.
---