The Arnold Arboretum of Harvard University is a museum of trees teaching the world about plants. Nature Journaling: A Creative Exploration of the Winter Landscape
Bring your enthusiasm for the natural world and leave with a creative nature journal, inspired by the trees of the Arnold Arboretum. Nature journaling is all about expressing your curiosity and wonder through sketching, calligraphy, writing, or other forms of art-making. Tap into your creativity and let yourself be surprised by the diversity of forms on display in the winter landscape.
apply for a research award or internship

,

entrance improvement project

,

apply for postdoctoral fellowships

,

equity

,

the roslindale gateway path project

, expeditions : the arboretum's mobile app,

storywalks

,
Apply for a Research Award or Internship

Applications are now being accepted for Arboretum research awards and our summer research internship program. Apply for research awards by February 1, and the internship by February 15.

Entrance Improvement Project

We are partnering with Michael Van Valkenburgh Associates to study and renew six historical entrances to our landscape.

Apply for Postdoctoral Fellowships

The Katharine H. Putnam Fellowship and the Global Change Postdoctoral Fellowship offer opportunities for early career scientists to conduct independent research as part of an interdisciplinary community of scientists at the Arboretum.

Equity

Founded on a set of democratic ideals, the Arnold Arboretum inspires as an enduring landscape dedicated to public access. We are continually reassessing and refining our efforts to make the Arboretum more welcoming to all. It's a work in progress.

The Roslindale Gateway Path Project

Improving carbon-free transportation and green space equity in Boston.

Expeditions : The Arboretum's Mobile App

Explore stories about botany, horticulture, conservation, and Arboretum history through photos, text, and audio segments.

StoryWalks

StoryWalks are a wonderful way for families to read and talk about nature in the Arboretum landscape. Each month we set out a seasonal story about nature by using children's picture books with beautiful illustrations and kid-friendly language. The StoryWalks migrate weekly through locations just inside several of the most traveled gates in the Arboretum.
13371*O

Map it ↗
Scientific Name

Pinus thunbergii
Like a giant bonsai, this Japanese black pine's trunk curls and twists.
View plant bio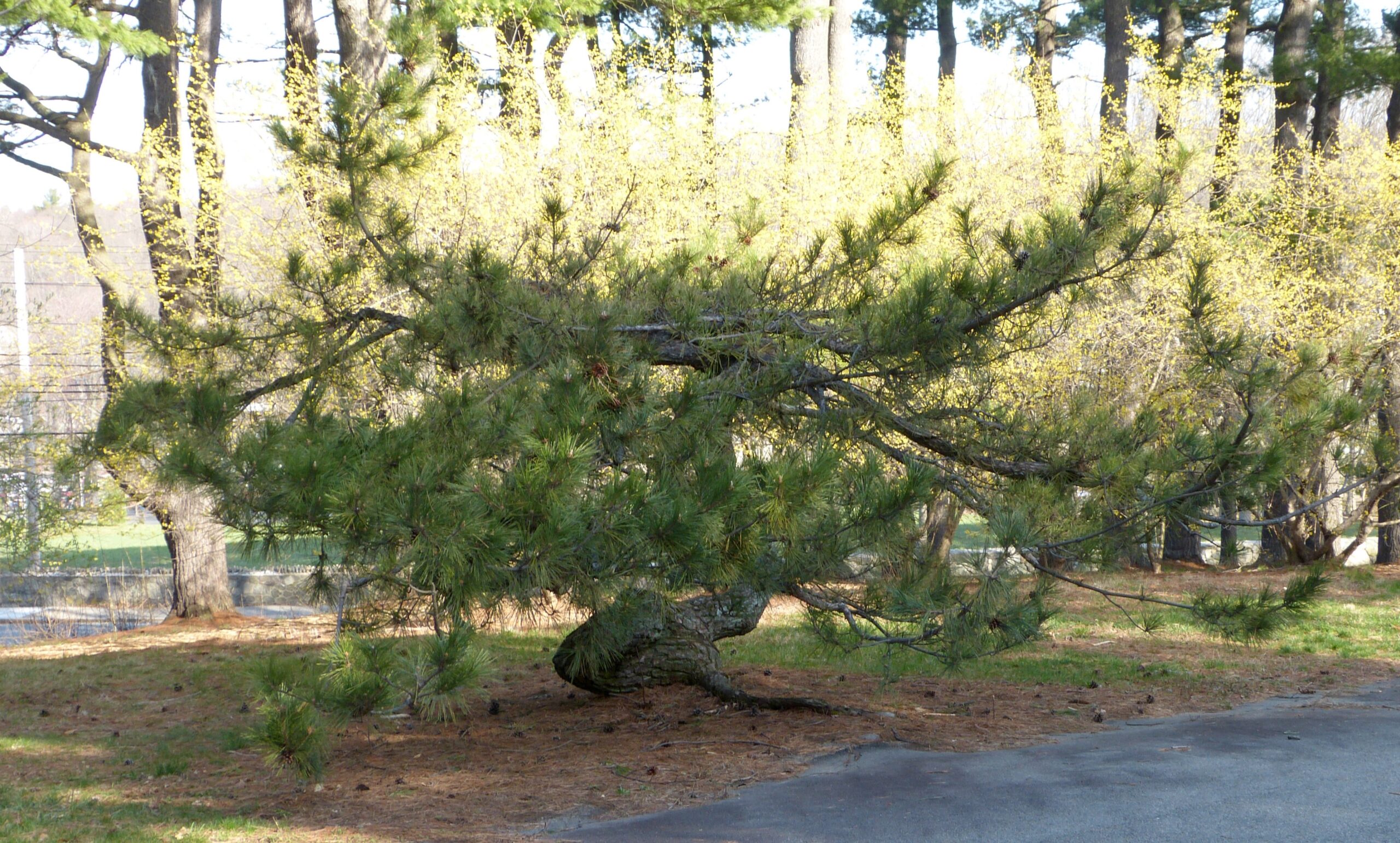 54-2017*B

Map it ↗
Scientific Name

Kolkwitzia amabilis
Kolkwitzia amabilis is an exceedingly rare shrub found in the wilds of central China, with only two known collections of seed and subsequent introductions into North America.
View plant bio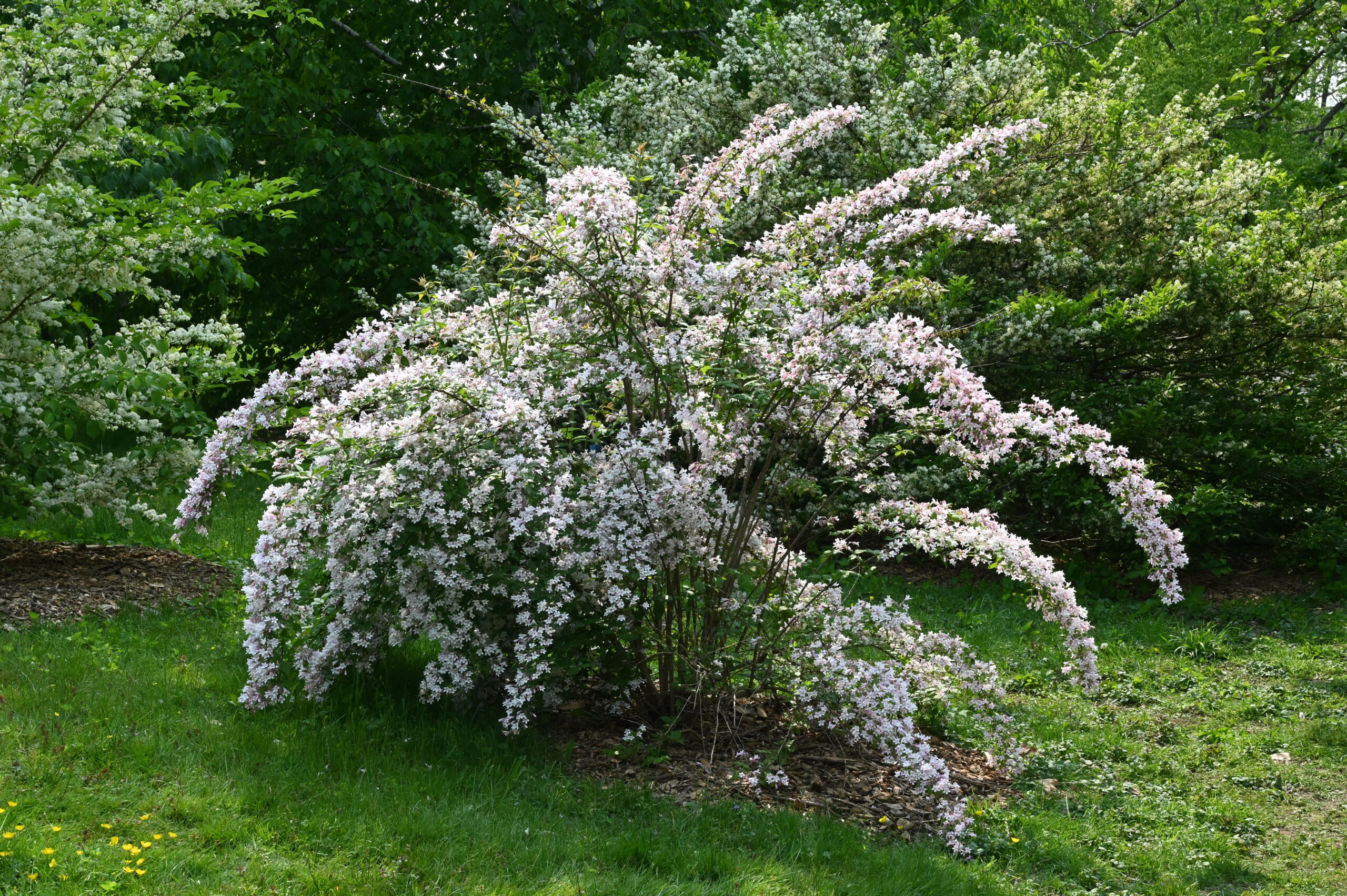 Community
We are

curators

,

gardeners

,

fellows

,

educators

,

researchers

,

horticulturists

, and everyone in between.
My work throughout the grounds allows me to frequently interact with visitors, and I love how our shared curiosity and enthusiasm for this living landscape brings us all together.

I am so grateful to come to work every day in a place where so many people come to find joy, relaxation, healing, and learning. Working with seeds and plants in the beginning stages of their lives is a constant reminder of the miraculous and complex life cycles that plants carry out all around us.

There are not many other places where I could study such a diverse group of species. I love having such an exceptional collection next door to the lab, and despite spending so much time in the landscape, I still keep finding wonderful new spots with plants from around the world.

I love creating programs that get people excited about plants and the Arboretum and seeing the participants' reactions first-hand. When someone feels really inspired, or excited, or awestruck because of a program I planned, there's no better feeling.

I think the Arboretum's most valuable impact is its role as a place where people can engage in a relationship with plants, something usually forgotten in big cities. The collection of hundreds of fascinating plant species offers each day a new flower, a bark you have not seen before, or a giant tree that has seen generations of visitors walking by.

The Arnold has an incredible history of plant-loving people that I really relate to. I feel lucky to work here and look forward to it every day.