Women have been associated with the Arnold Arboretum since its earliest days, and we looked at a few of them in Part 1. In this article, we will meet some of the amazing women who work here today. They include horticultural crew members, educators, visitor services staff, and administrators.
Rachel Lawlor
Gardener Rachel Lawlor first worked at the Arboretum in high school. As a 'plant' major at the Norfolk County Agricultural High School in Walpole, Massachusetts, she participated in a six-week internship here. This set her on the course of her life's work, horticulture, and led her to UMass Amherst for a bachelor's degree in horticultural science. During college she came back to the Arboretum to survey nematode populations in our lilacs and as an Isabella Welles Hunnewell Horticulture Intern in 2017. On her graduation in 2019, she worked here as a seasonal term employee and was appointed a permanent gardener in 2020. Look for her in the Leventritt Garden or at Weld Hill.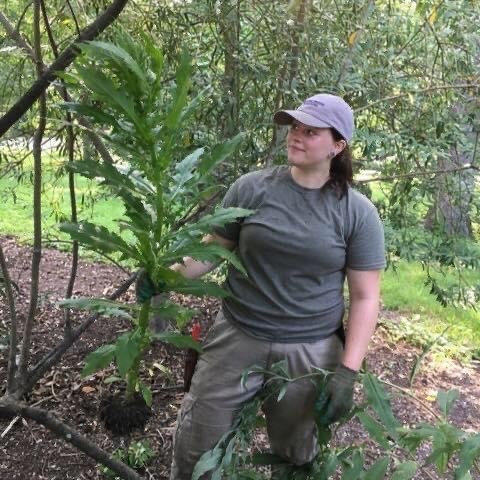 Tiffany Enzenbacher
Tiffany Enzenbacher, Head of Plant Production at the Dana Greenhouses, comes from a horticultural family. Her great-grandfather founded Pesche's nursery in 1924 near Chicago, so plant production runs in her blood. She studied plant science at the University of Missouri and interned at the Chicago Botanic Garden during her undergraduate years. After five years at the Morton Arboretum, she earned a graduate degree in plant pathology from Michigan State. Research positions at Penn State and Boston College followed before she came to the Arboretum. Of her work here she says, "I work alongside the Arboretum's plant propagator and greenhouse horticulturist to produce the next generation of accessions destined for the permanent collections, as well as to ensure the long-term survival of existing lineages through repropagation techniques, including cuttings and grafting."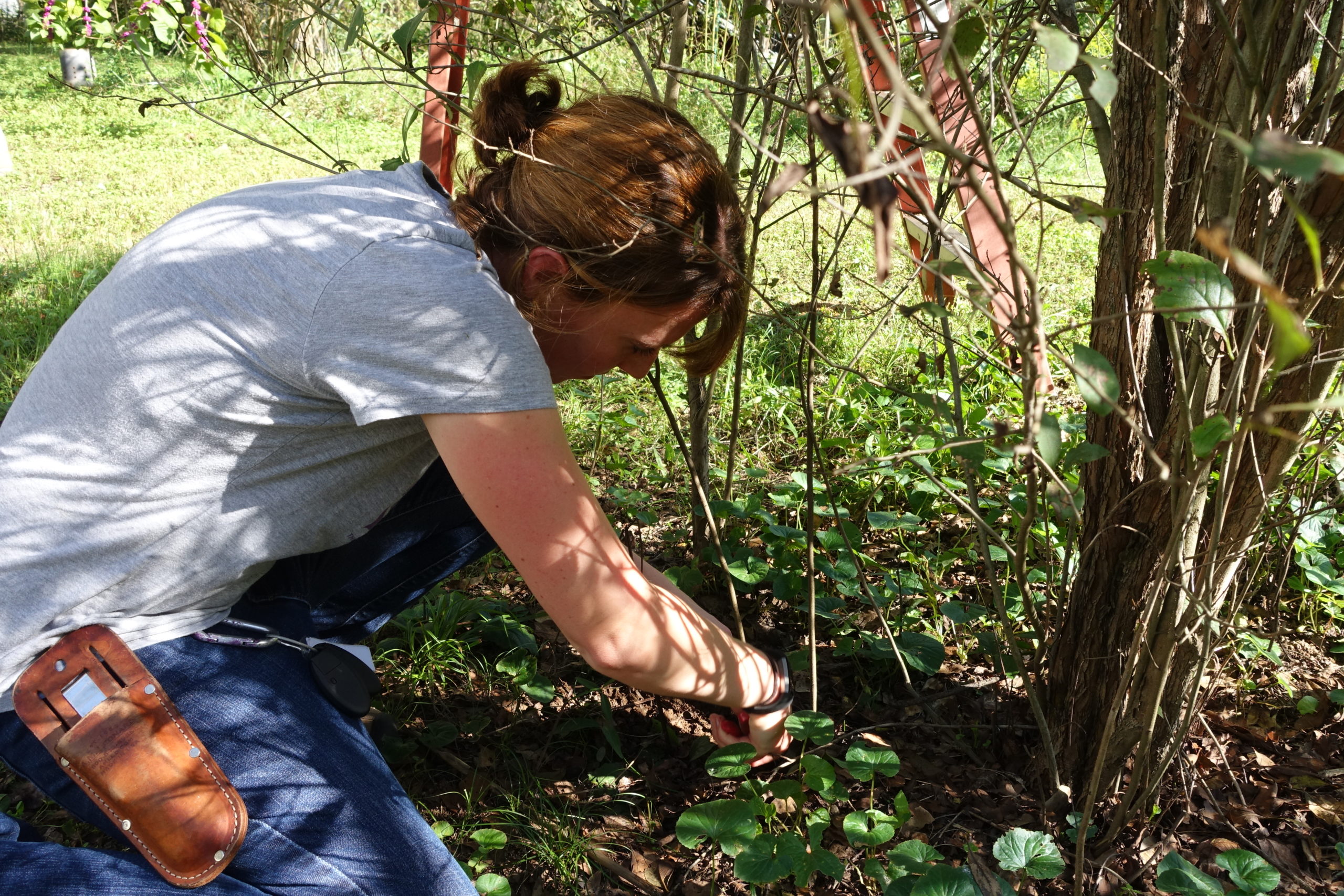 Ana Eder-Mulhane
Ana Eder-Mulhane of our Visitor Engagement staff is one of the smiling faces who welcome you to our grounds. A native of Argentina, she is an author, musician, and teacher of Spanish who since 2016 has provided a bilingual greeting to our guests both in the Hunnewell Building and now in our new mobile visitor center as well. She sums up her infectious joy about working at the Arboretum, "[To] learn so much daily about the incomparable collection, the landscape, the wildlife, the many faceted mission and the ecological importance of the Arboretum is a great pleasure. To be able to share this knowledge with our visitors… make(s) the Arboretum more accessible and appreciated by those who walk here."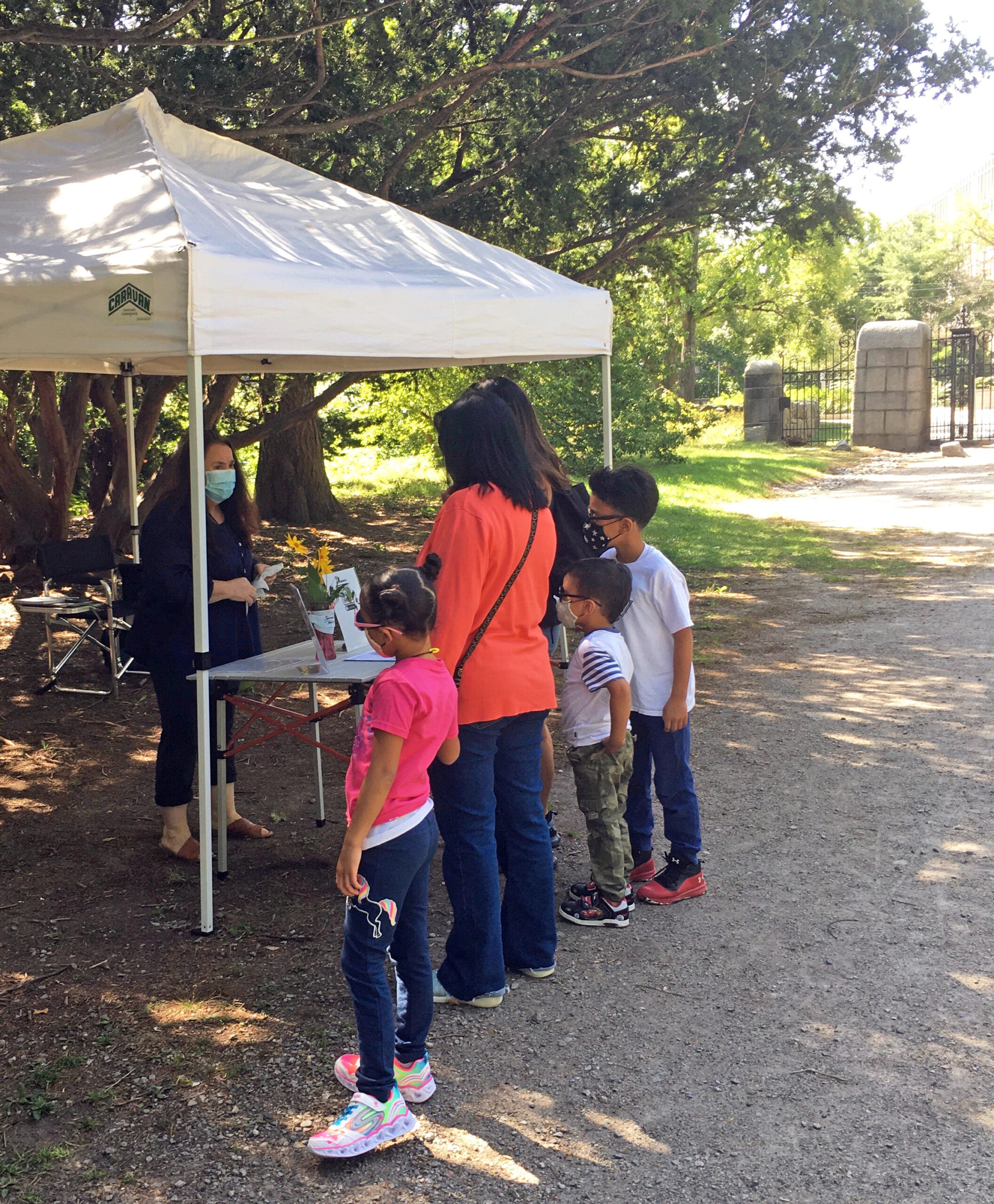 Tanya Holton
Director of Institutional Advancement Tanya Holton, recently came to the Arboretum after a distinguished career in fundraising for non-profit organizations in the Boston area. She has worked in a variety of organizations but especially enjoys building small fundraising teams, "My passion for transforming nonprofits has enabled me to increase philanthropic revenue, expand external communications, build innovative programs, grow operations, and strengthen internal leadership dynamics." A graduate of England's University of Cambridge, outside her time at the Arboretum, she studies 19th century women's education.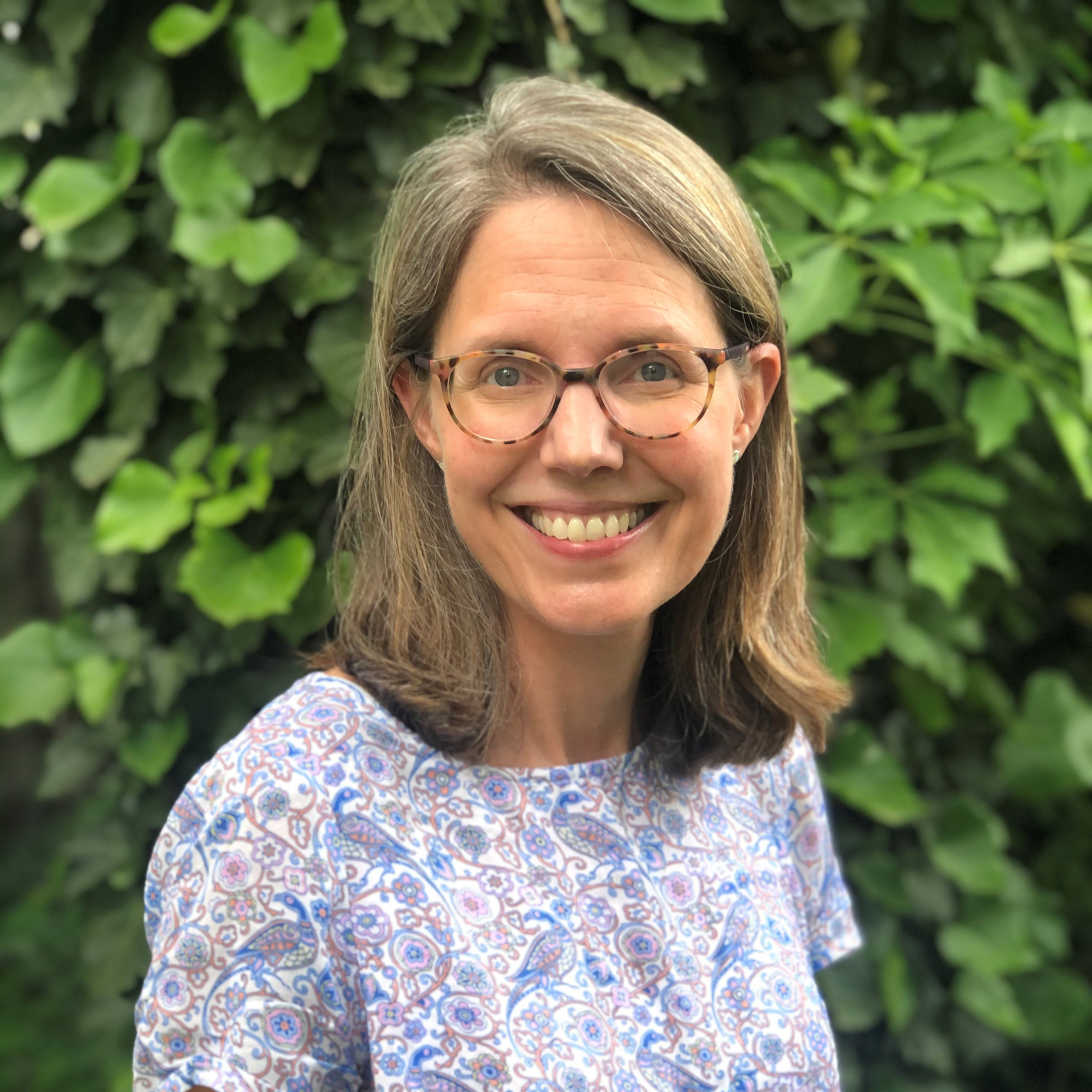 Ana Maria Caballero
Outdoor Educator Ana Maria Caballero continues a long tradition of public education and teacher training at the Arboretum stretching back to the 1890s. She received a BA from Boston College in early childhood education and spent many years in K-5 education in the Brookline Public Schools. In 2010, she came to us as a Life Science Specialist. In this role, she built relationships with our partner school and Head Start, as well as creating and revising our field study program materials. She returned to full time teaching in 2013 but in 2016 came back as our Education Fellow. In this role, she has continued to refine our children's education program, bringing nature education to local classrooms, as well as implementing a summer institute for Boston teachers.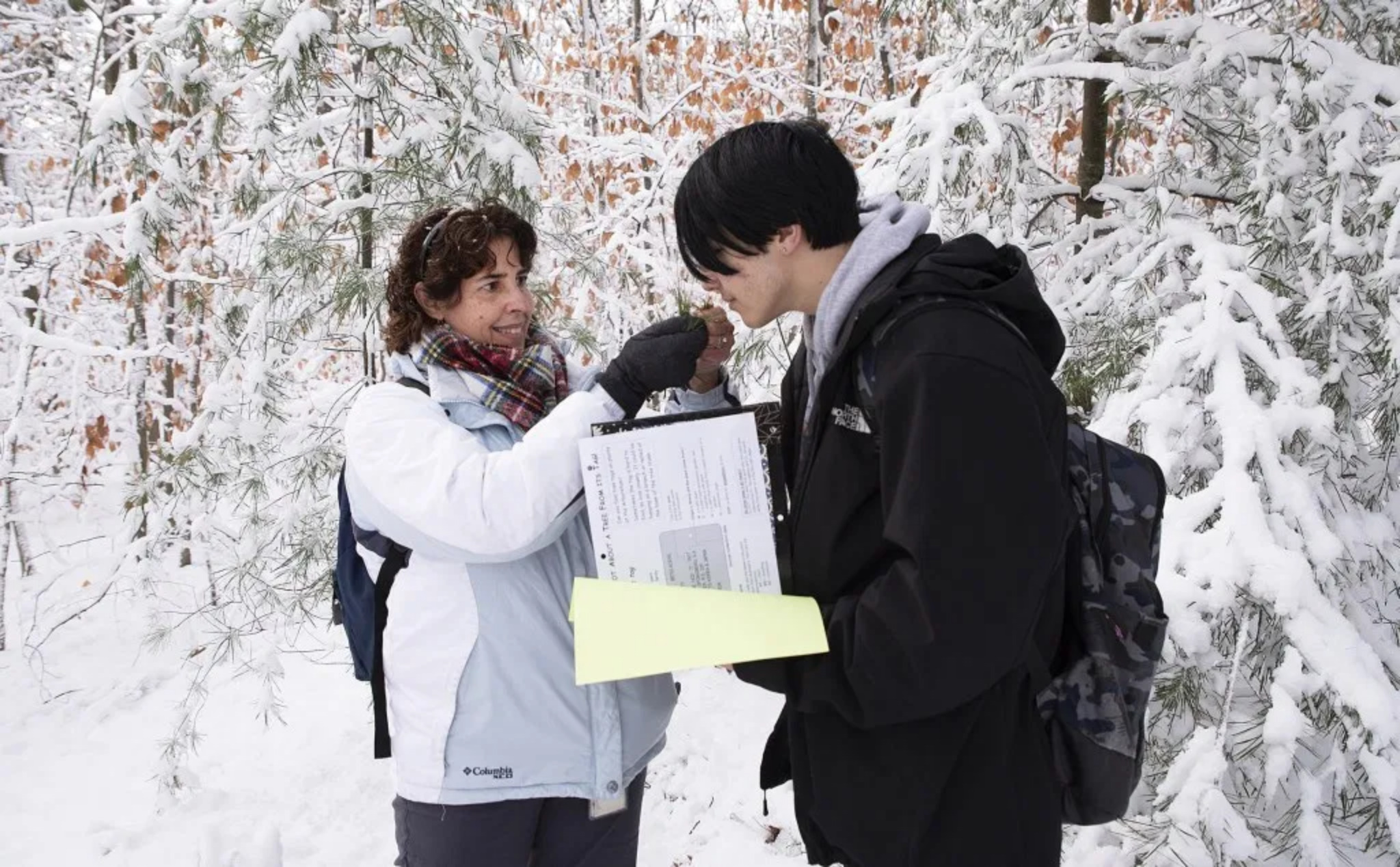 The Arnold Arboretum is committed to building a diverse staff and to providing opportunities for training the next generation of botanists and horticulturists. We have internships and fellowships for people early in their careers, as well as volunteer roles as guides, interpreters, and docents. Learn more about what the Arboretum has to offer here.