Late October's record snowfall in Boston, along with some seriously cold temperatures, put an end to many of the November fall-color all-stars at the Arnold Arboretum. There will not be lines of people queued up to take selfies in front of the Japanese maples (unless crispy brown leaves are your thing). Nevertheless, year after year, irrespective of what dame nature serves up, the oak collection always dazzles in late autumn. This year was no exception.
With 1,037 oak trees in the living collections (roughly 1 out of every 15 trees at the Arboretum), these venerable giants (and even the youthful recent accessions) dominated the landscape this past week. Standing on top of Peters Hill and looking across the Arboretum's 281 acres out to the skyline of Boston, the undulating landscape was essentially a sea of evergreen conifers and a mosaic of the peak fall colors (reds, yellows, tans, browns) of oaks (top image).
For me though, the best vantage point for an oak in full autumn regalia is at the very bottom of the tree. Looking straight up, taking in each tree's unique jutting signature of branches in near silhouette, and catching the low angled sun lighting up the crown. Here, three grand oaks: a red oak (Quercus rubra, 140-2011*A), a willow oak (Quercus phellos, 183-80*B) with breathtaking golds, and a black oak (Quercus velutina, 1237*H) accessioned in the second year of the Arnold's existence, 1873, still going strong.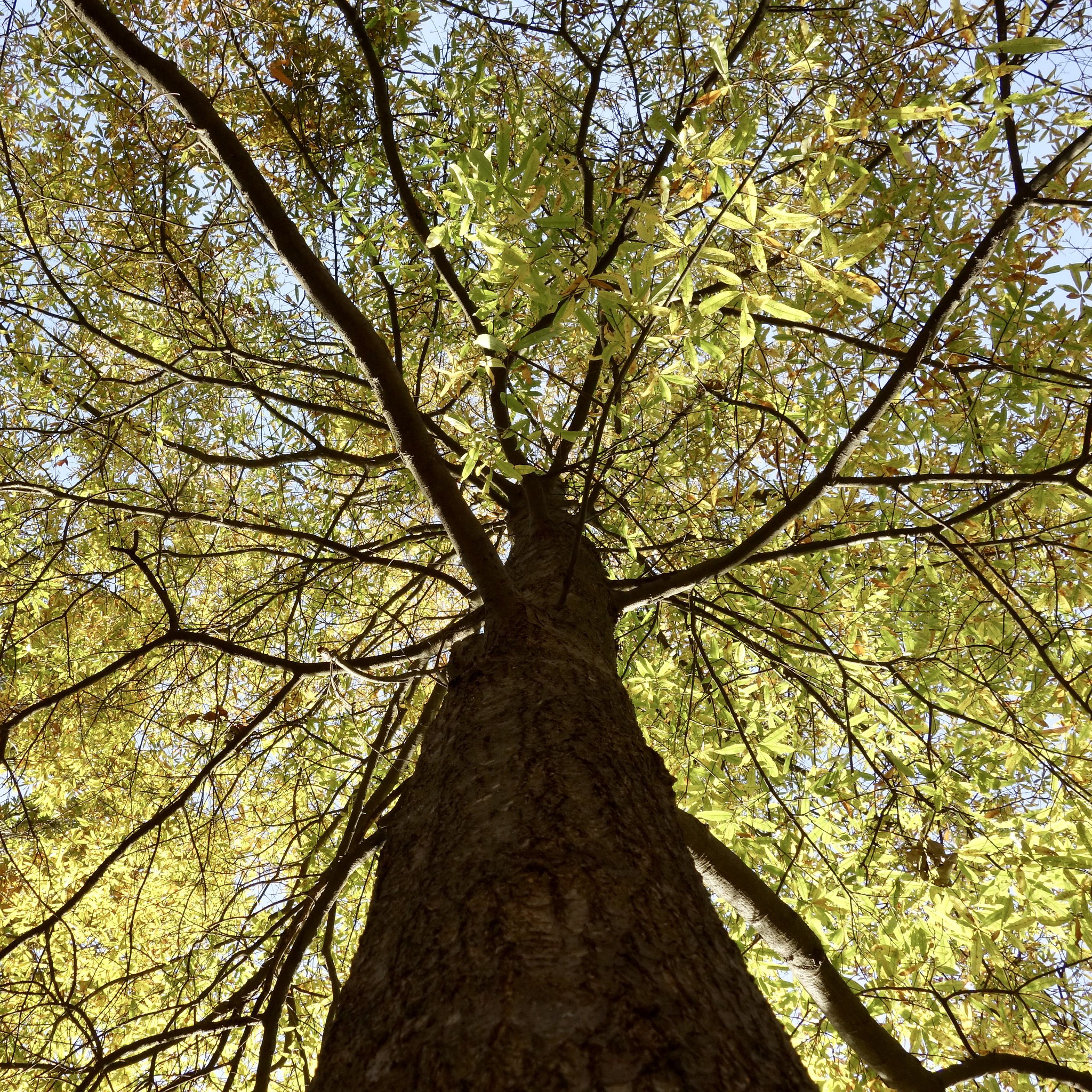 If you crave more Arnold Arboretum plant images, follow my Instagram account @nedfriedman.