The stories of our plants have a new and expansive conduit for transmission around the globe. The Arnold Arboretum has partnered with Google Arts and Culture (GA&C), an immersive online learning platform that highlights over 2000 museum collections worldwide and offers access to more than 100,000 museum objects and views of eminent locations across Earth.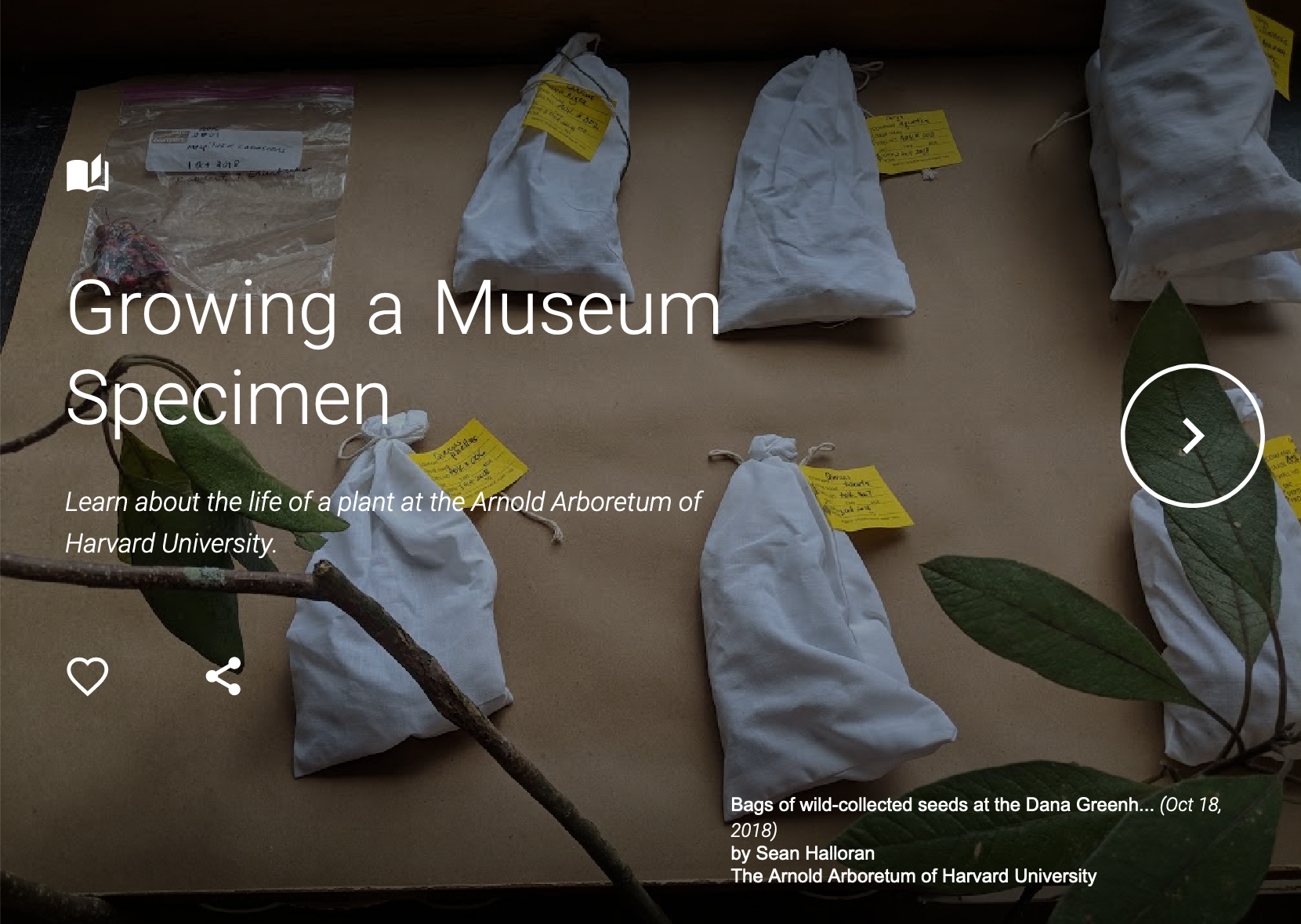 The Arboretum's debut contributions include more than 150 historical photographs by Ernest Henry Wilson, the Arboretum's famed plant explorer and first Keeper of the Living Collections, and two featured exhibits offering in-depth views of plant exploration from both historical and contemporary perspectives. "The Introduction of the Paperbark Maple in the United States" incorporates photographs, maps, and narratives to tell the story of the discovery and rediscovery of the paperbark maple (Acer griseum)—a plant first collected by Wilson for the Arboretum in 1908 and targeted more recently by a 2015 North America-China Plant Collection Consortium expedition. "Growing a Museum Specimen" uses multimedia to follow our plant explorers on expedition in both Asia and the United States in 2018, and follows the journey of an Arboretum plant from collected seed to accessioned tree in our landscape.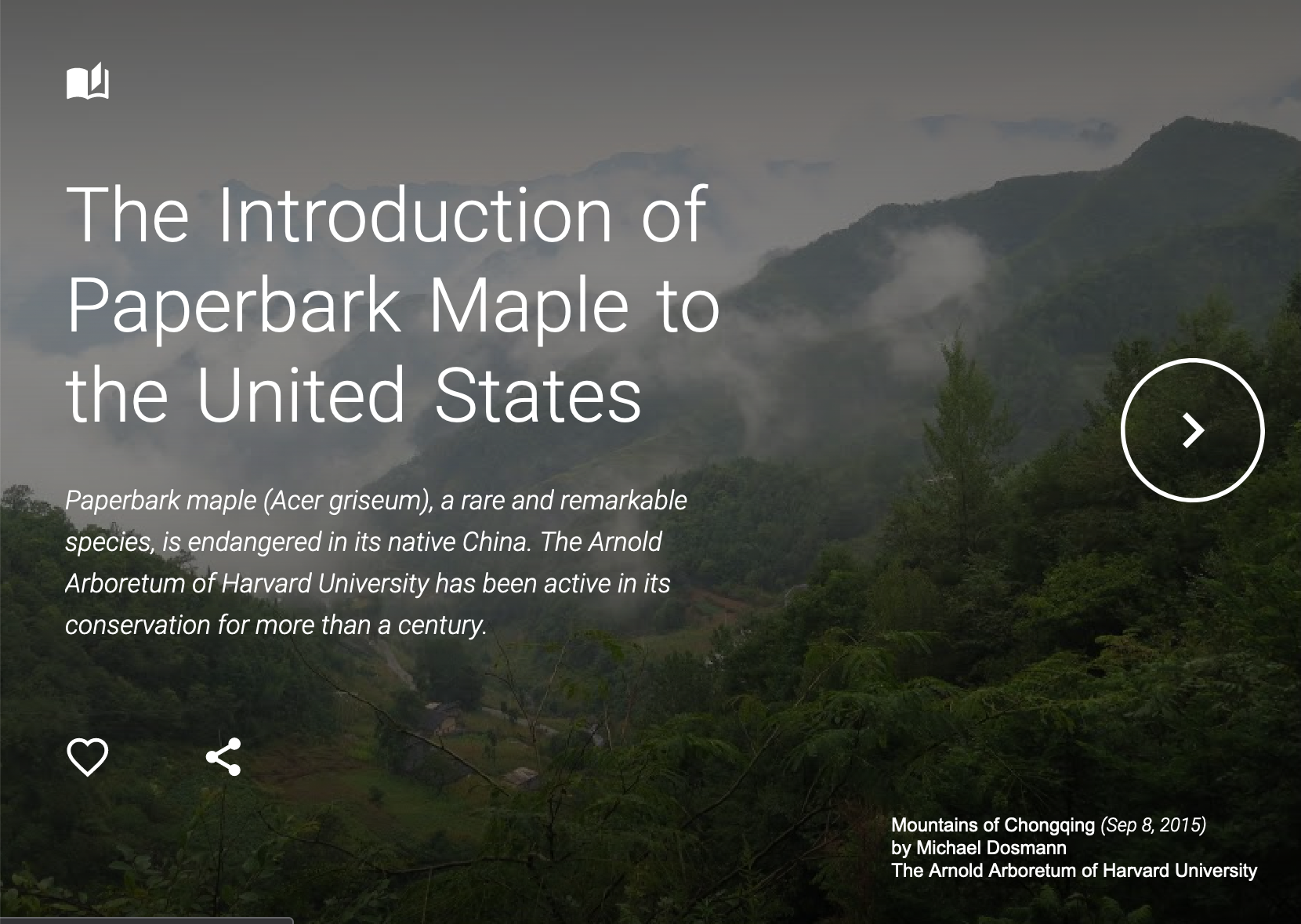 Interest in the Arboretum's participation on the platform began last year through interactions with colleagues at the Oak Spring Garden Foundation, early partners with GA&C and, like the Arboretum, stewards of a fine collection of the world's floras. The Arboretum's debut on GA&C sets the stage for a raft of additional content planned for release over the coming months, including more stunning images from our library and archives and engaging exhibitions created by our staff.
Enjoy a virtual visit to the Arboretum—and museums next door or continents away—by exploring collections on Google Arts and Culture. Zoom in on trees, photographs, and paintings for incredible detail, and create your own personal gallery with the images you find!