Let's Botanize invites a closer examination of plants on Instagram
To "botanize" is to spend time in any setting (from the city to the wilderness) with the specific intention of observing plant life. As two bonafide botany nerds, there are few things we would rather do than spend the day outdoors with a hand lens, a field guide, and a search image for anything green and leafy.
In between our studies as Harvard University doctoral students based in the Friedman Lab and Hopkins Lab at the Arnold Arboretum, we often spend time on the weekends botanizing together in the Arboretum, Blue Hills Reservation, and other protected areas outside of the city. We've even been fortunate enough to study plants together in highly biodiverse areas of Panama and Brazil. No matter where we are, a stretch of trail that might take the average person 30 minutes to cover could easily occupy us for an entire afternoon. We never seem to run out of identification tips, new research questions, or evolutionary stories to exchange about the species we encounter. While walking through the Arboretum one weekend in 2020, we realized that we had the scientific training and media skills to share our enthusiasm for plants with the world. And so, Let's Botanize (@letsbotanize on Instagram) was born.
Often, plants are viewed as a green monolith, or simply the background to life. With Let's Botanize—an Instagram-based science communication series—our mission is to reveal the full morphological, ecological, and evolutionary diversity displayed across the plant kingdom. As gardening, outdoor recreation, and house-plant cultivation increase in popularity, we are creating a digestible entry point for a broad audience to indulge their curiosity about plant life and biology more generally. Given that plants are the biological foundation upon which almost every ecosystem is built, an appreciation for these organisms is crucial to understanding how life on this planet is sustained. By bringing plants into the foreground, we hope to inspire an awareness that we, as humans, are also participants (and impactful ones at that) in these complex and interdependent ecosystems.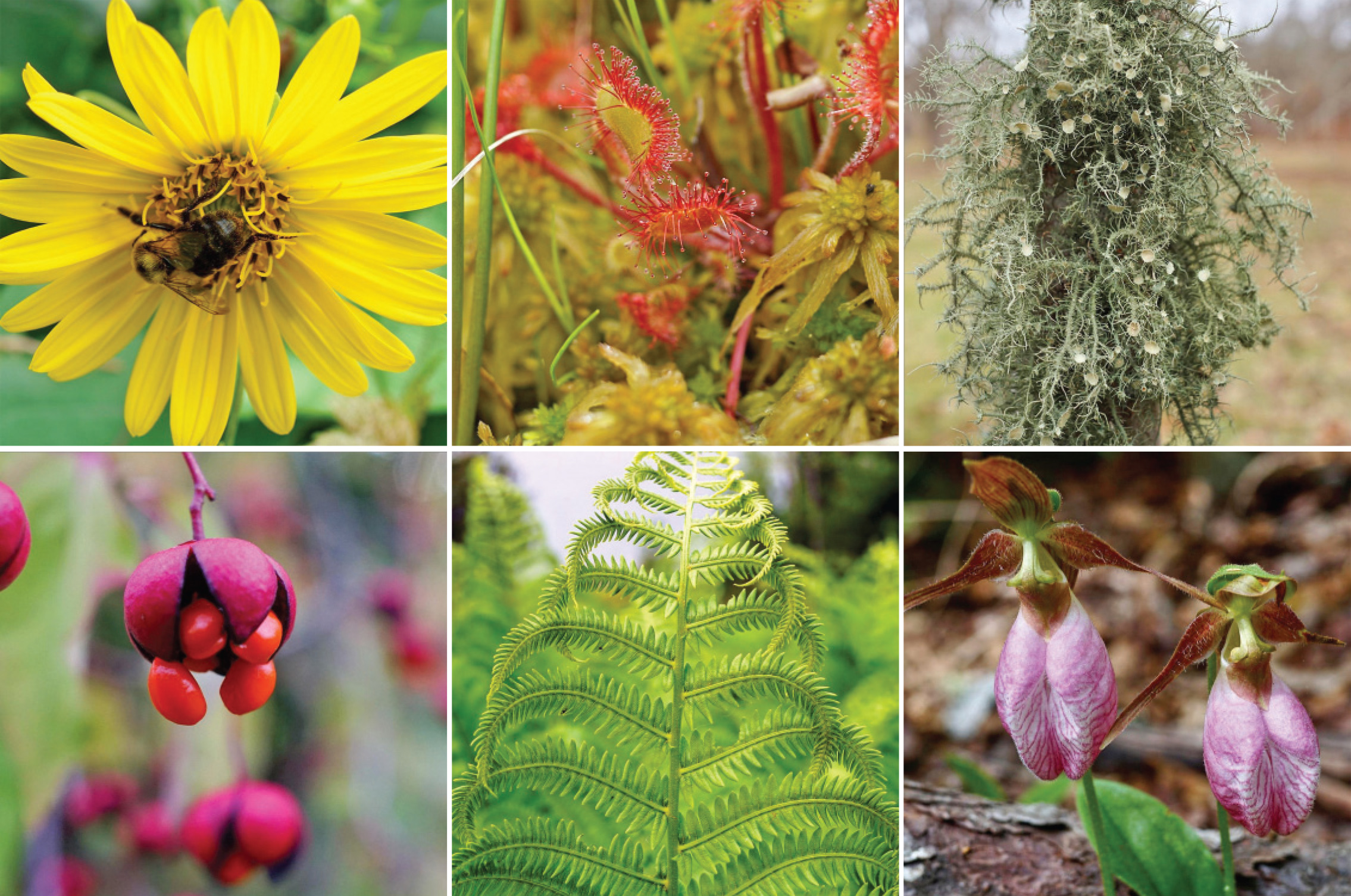 As we created content for Let's Botanize, over time we realized that plant life is a much more effective substrate for teaching about ecology and evolution than we initially appreciated. For one, plants are plentiful and stationary, meaning it is easy to closely observe and interact with them in natural settings. Also, as the foundational organisms in most ecosystems, they provide ample opportunity for discussing ecological processes. Finally, most people are already familiar with the incredible variation expressed in plants that allows one to see how mutations arise and lead to evolution in real time. By linking complex phenomena to familiar species and patterns we can easily articulate deeper evolutionary and ecological concepts.
Since our first post in January 2021, we have grown our follower base to more than 2,500 people and reached a broad audience of over 25,000 from around the world. We aim to continue to improve and grow our presence as well as increase our capacity to make longer, more dynamic videos to increase our reach. We have already started collaborations with the Arnold Arboretum, the Harvard LabXchange, the Harvard Museum of Natural History, and the Botanical Society of America. These partnerships will increase our reach from the informal educational setting of Instagram to also include explicitly educational platforms.
In our own experience, learning about plants and our individual interconnectedness within ecosystems has enriched our lives. If our videos and other content can shift other peoples' perspectives, we have fulfilled our goals. As the conservationist Baba Dioum famously said, "In the end, we will conserve only what we love, we will love only what we understand, and we will understand only what we are taught." With Let's Botanize, we hope that as we share our passion for plants, we also inspire a deeper appreciation for the interconnectedness of life in hopes to inspire stewardship that will be necessary to ensure the future of Earth's ecosystems.