Hunnewell Building, spring, magnolia, 1986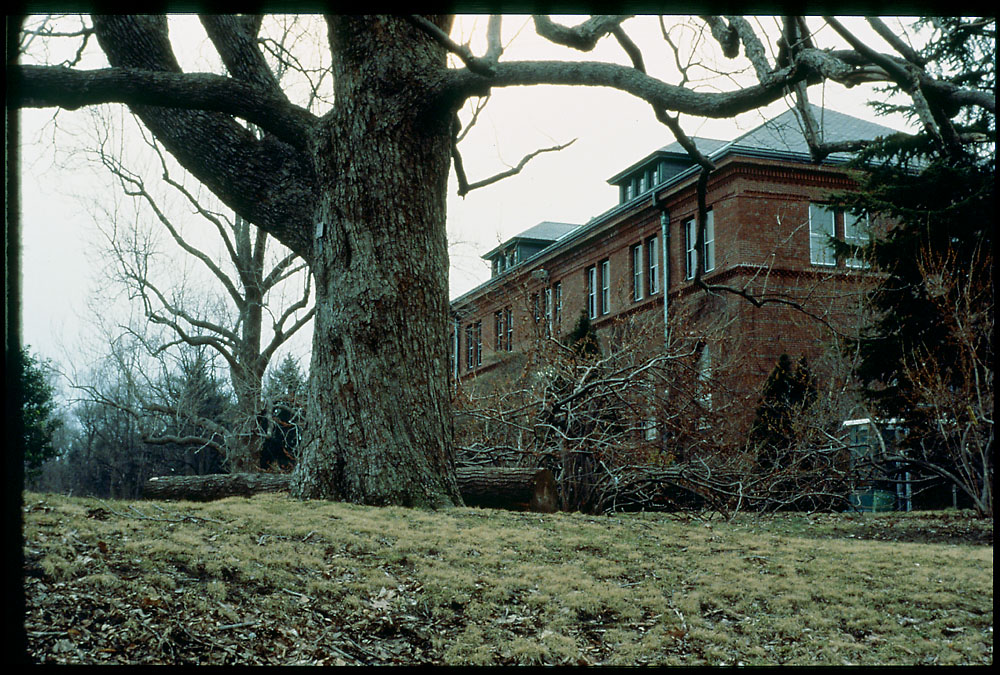 Alternate Title: Hunnewell Building with a Cucumbertree Magnolia (Magnolia acuminata H) in the foreground
Hunnewell Building, Arnold Arboretum, Jamaica Plain, Massachusetts, United States
March 31, 1986
A larger version of this image is available in Harvard University's Hollis+ catalog.
The Cucumber tree (Magnolia acuminata) is the largest of all magnolia trees. Over the summer, its greenish-yellow flowers turn into cylindrical fruits that look like tiny cucumbers. The fruits develop a pinkish tint when they ripen in the fall, and split open to expose red seeds. This tree can be found at the Arborway Gate (125 Arborway), just before the Hunnewell Building.
The Hunnewell Building houses our Visitor Center, Lecture Hall, Library and Archives, and Herbarium. It was constructed in 1892 and fully renovated with improved accessibility and structural improvements in 1992. It is named in honor of Horatio Hollis Hunnewell (1810-1902), who was a major contributor to the institution. You can read more about H. H. Hunnewell and The Hunnewell Estates Historic District in Arnoldia [pdf].
Copyright © 2003, President and Fellows of Harvard College; all rights reserved.