This past Saturday, October 17, marked the 8th Annual Head Start Family Day at the Arnold Arboretum. The Arboretum has been hosting preschool children and their families for a morning of outdoor exploration, literacy, and fellowship since the Head Start Initiative began in 2007. This year's highlight, led by Children's Programs volunteers, was a StoryWalk™ using the book Dot and Jabber and The Great Acorn Mystery by Ellen Stoll Walsh. Participating children explored the landscape and became detectives like the book's characters, following clues and searching for acorns and the beautiful oak trees that produce them.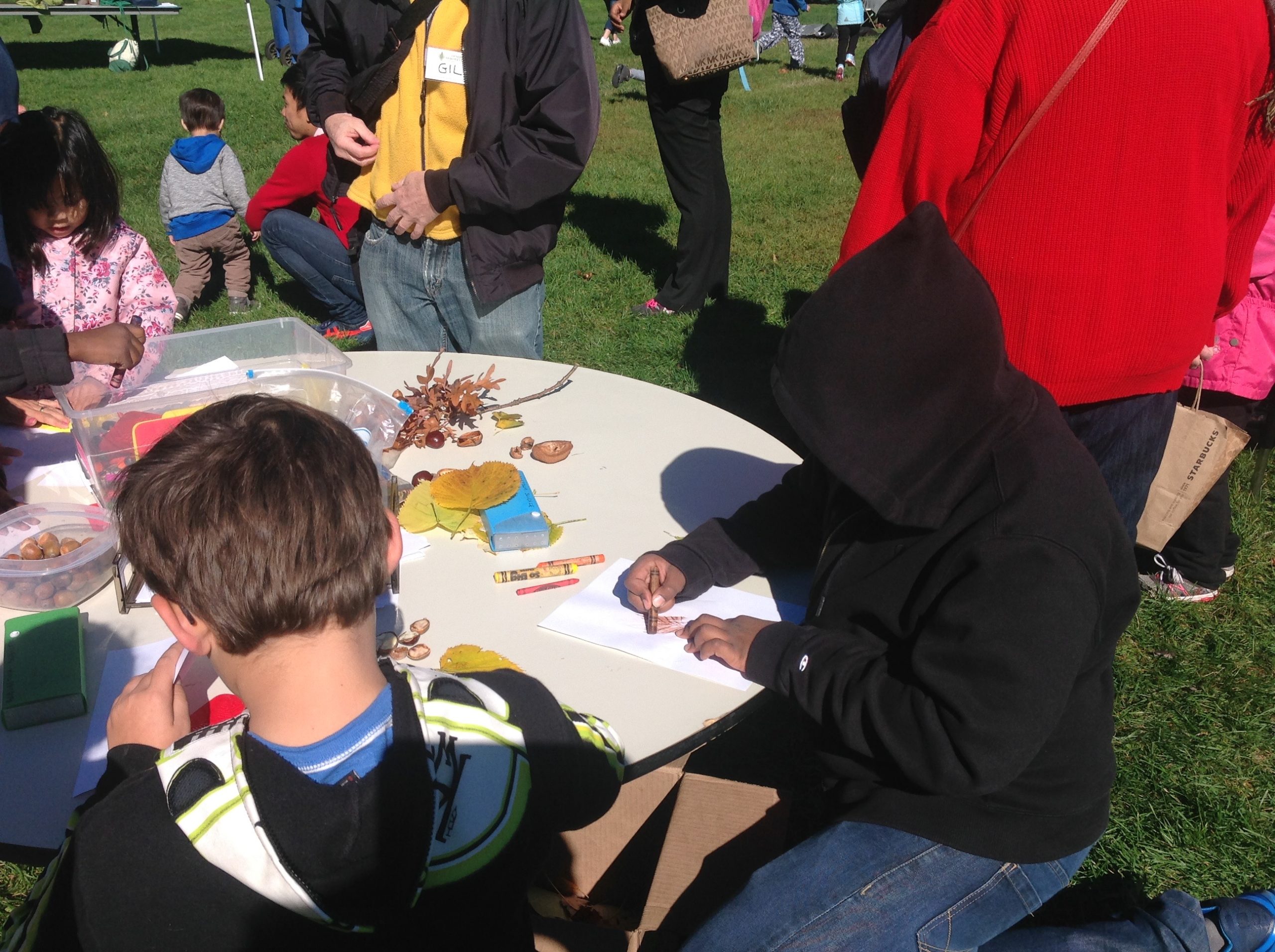 Back at the Hunnewell Building after their adventures, children enjoyed comparing the different sizes, colors, and shapes of acorns and their caps (cupules) at the sensory table. Also on display there were several tubs of soil for investigation. These engaged children and adults alike in digging for earthworms, slugs, millipedes, and sow bugs, which were observed with large hand lenses (and even held by some of the more adventurous participants). At another table, children made rubbings using colorful leaves from Arboretum trees. Older children stood behind a bird blind and learned how to use binoculars to observe feeding behavior at the Visitor Center bird feeders.
Throughout the morning, families enjoyed healthy foods while connecting with one another and the Arboretum volunteers who share this beautiful landscape with children each season. This successful collaboration with Head Start involved over 60 children and an equal number of adults this year–truly a bumper crop, not unlike the acorns produced in abundance this fall.
–Ana Maria Caballero, Science Educator