Monthly events this summer and fall spotlight the Arboretum's landscapes in Roslindale
With three miles of perimeter, the Arnold Arboretum welcomes visitors through multiple entrances to enjoy our renowned living collections and a host of public programs, though some portals have enjoyed a higher profile and attract greater use than others. As part of efforts to connect with local communities and celebrate sometimes overlooked parts of our landscape, the Arboretum is launching an exciting new initiative this summer and fall called Second Sundays to invite visitors to explore and enjoy scenic Peters Hill and its verdant surroundings. The Arboretum will offer festive programs clustered near the grove of dawn redwoods on Peters Hill on three Sundays—August 13, September 10, and October 8—from noon-3:00pm. Free activities open to all ages include:
Tours of Peters Hill offered in both English and Spanish
Plant information tents featuring wildflowers and plant defenses, fascinating Arboretum plant highlights, know-how of Arboretum experts, and a rich assortment of cuttings to view up close
Ice cream, art activities, lawn games, StoryWalks, and more!
Second Sundays reflect an institutional value to expand our welcome and outreach to all surrounding neighborhoods, especially those that have received less attention in the past. The events offer visitors opportunities to learn more about Peters Hill as well as venture into other areas of our landscape that lie off the beaten path. Adjacent to Peters Hill is the 24-acre Bussey Brook Meadow, an "urban wild" lying between South Street and Washington Street that connects the Arboretum landscape to environmental justice neighborhoods in Roslindale and the public transportation hub at Forest Hills.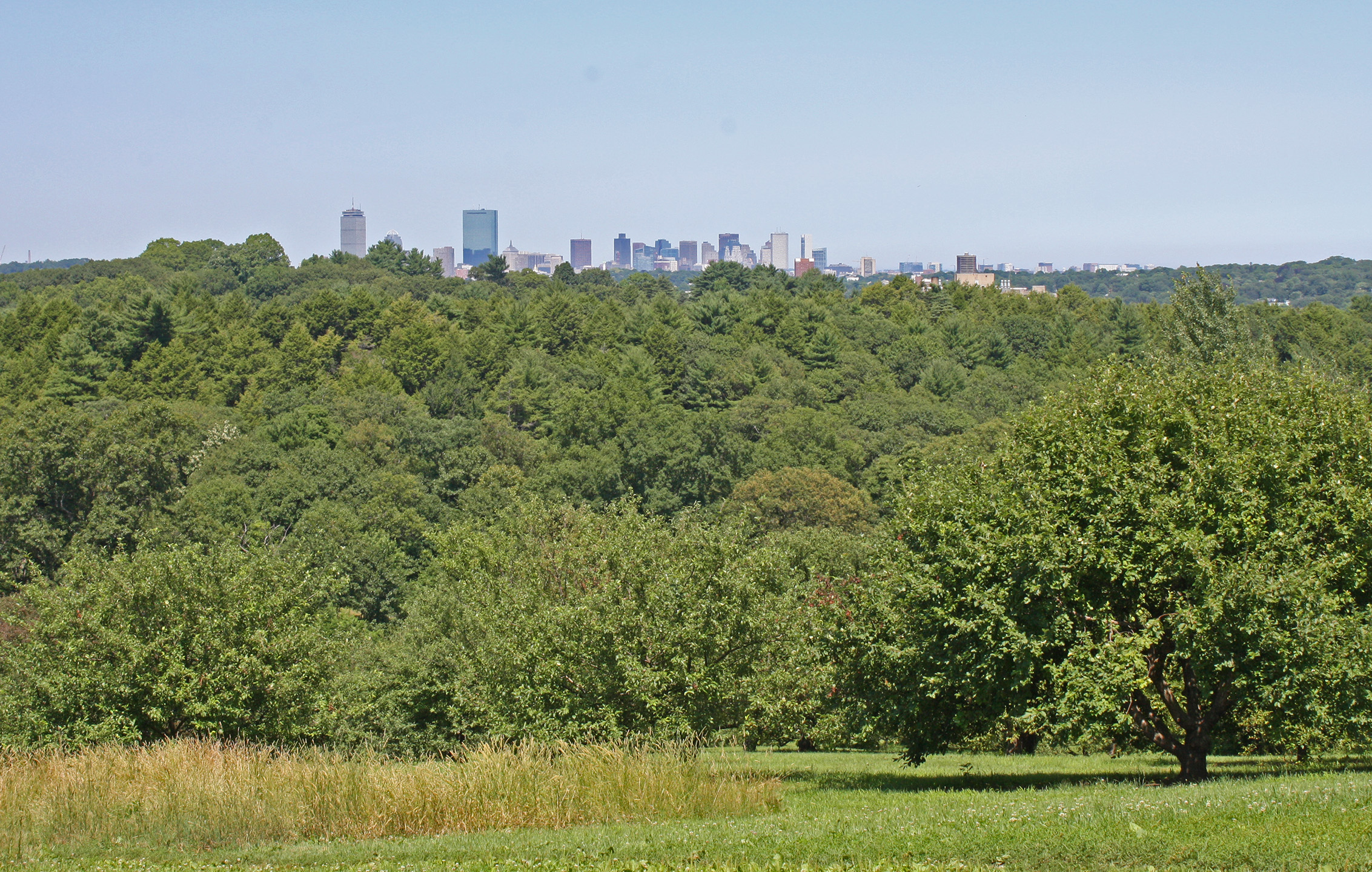 Once a neglected wetland and dumping ground for construction waste, Bussey Brook Meadow has been left to nature's hand to heal and is used today for ecological research. Planned enhancements, including the opening of a new entrance through the MBTA archway at Arboretum Road and a proposed boardwalk through a steep portion of the meadow along South Street, will make this and all parts of our landscape more accessible to neighbors. It also supports a larger goal to create an alternative transportation corridor for commuters, connecting the Roslindale Village station with the bus and MBTA lines at Forest Hills station.
A key component of the Arboretum's 150th anniversary vision is reaffirming our historical mission of promoting equity and free access to nature in our landscape—a democratic ideal with its roots in Boston Common and the legacy of our designer, Frederick Law Olmsted. Our Second Sundays events and ambitious planning for our entrances and greater accessibility in Bussey Brook Meadow aim to enrich the Arboretum as an amenity while furthering our aspirations to connect more of the Arboretum to more of the community. We hope you enjoy these engaging ways to get to know the Arboretum better through immersion in the allure and beauty of nature in the city.