Arboretum Director Recognized for Scholarship, Service to Horticulture
Arnold Arboretum Director William (Ned) Friedman has been selected as the recipient of the Garden Club of America's Medal of Honor for 2022. Awarded by GCA for outstanding service to horticulture, the Medal of Honor recognizes Friedman's leadership at the Arboretum and a lifework of scholarship on plants.
As Arnold Professor of Organismic and Evolutionary Biology at Harvard University, Friedman leads investigations focused on Darwin's abominable mystery—the origin of flowering plants. In addition to exploring how the reproductive structures of flowers have evolved through developmental innovation, he has also advanced work in recent years focused on the history of evolutionary thought.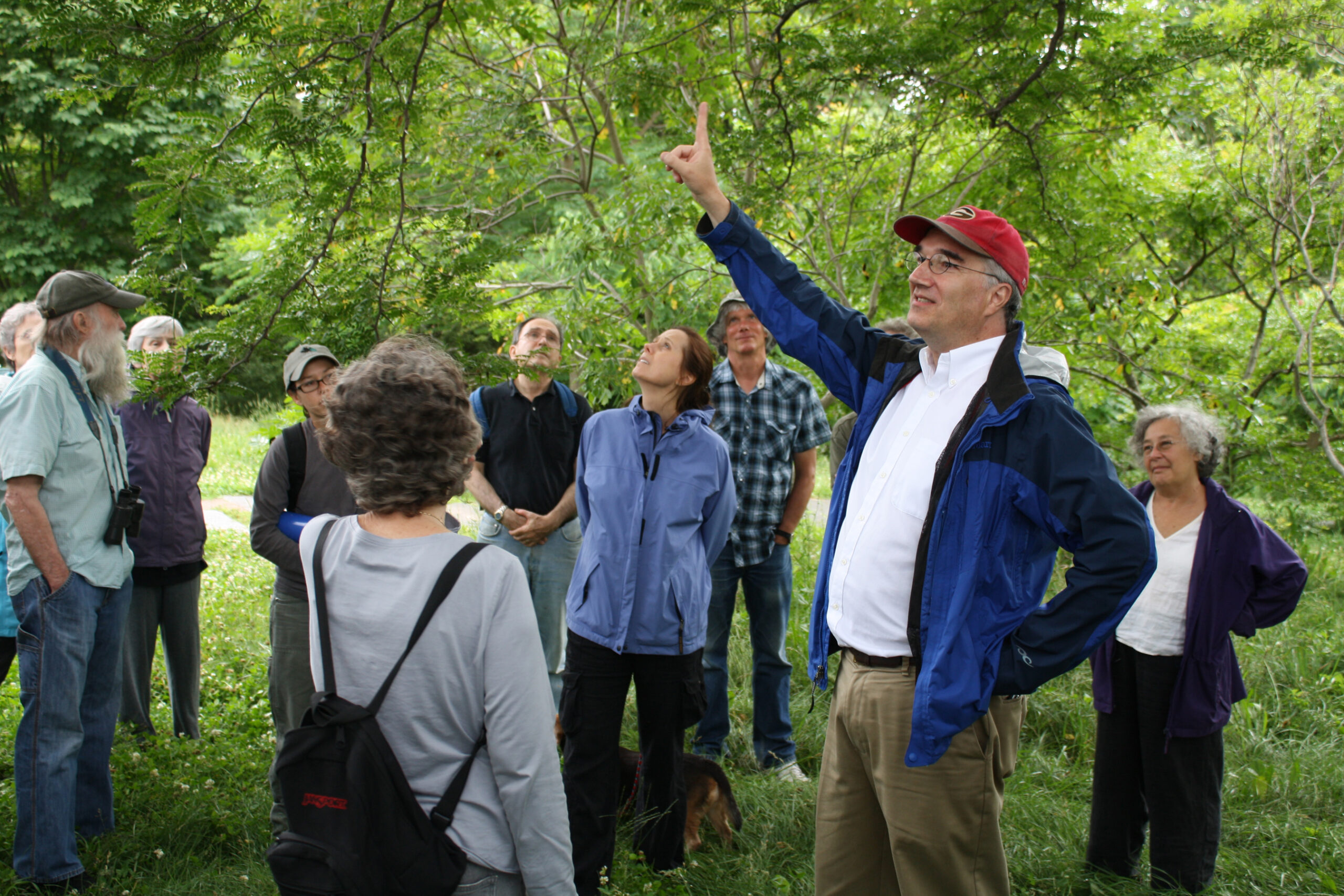 In selecting Friedman for this honor, GCA recognizes Friedman's dedication to making the Arboretum welcoming and illuminating to all. In particular, GCA highlights Friedman's leadership in promoting the health benefits of parks and arboreta, and keeping the Arboretum open as a community resource throughout the COVID-19 pandemic.
His Director's Posts from the Collections—brief observations of individual Arboretum plants accompanied by his own photographs, have brought botany and the appreciation of biodiversity to new audiences. In its announcement, GCA heralds Friedman's work to mentor "a new generation of plant scientists and engaged citizens, helping people understand, love, and want to save the world's plants."
Previous GCA Medal of Honor awardees connected to the Arnold Arboretum are Founding Director Charles Sprague Sargent, who received the first award in 1920; Horticulturist Donald Wyman, awarded in 1965; and Director Richard Howard, who received the award in 1972, the Arboretum's centennial year. The Garden Club of America will present the medals at its 109th annual meeting in April.