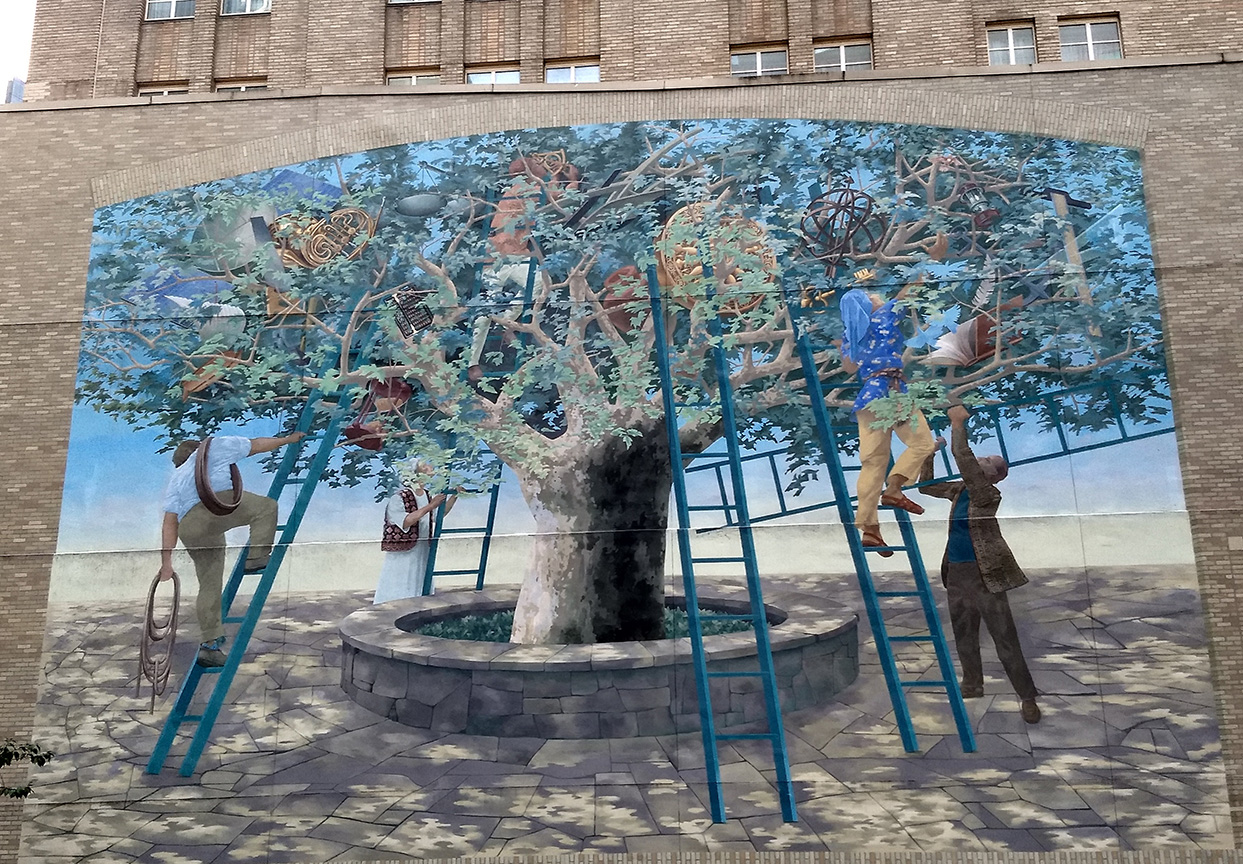 This past week-end, I traveled to Philadelphia to participate in the Alliance of Artists Communities 2018 Emerging Program Institute. My attendance was due to a rather persistent dream that the Arnold Arboretum will establish an Artist-in Residence Program. The seed is there in a fund initiated four years ago with generous donations of turned wood art from the clubs participating in our first Art of the Woodturner exhibition.
Envisioning an Artist-in-Residence program at the Arnold Arboretum is exciting. It became substantially more real with the intense agenda by speakers and presenters at the Institute. Topics ranged from ethics and equity in artist selection and the business of residencies, to the relevance of place—a perfect format for the type of residency we might propose for the Arnold Arboretum. Residencies do come in myriad shapes (literally) and sizes, from former brickyards and current log cabins, to re-fitted cattle ranches or national parks. The artists participating in residencies range from sculptors and composers to performance artists and architects. Harvard currently has Artist-in-Residence programs that include programs in ceramics, dance, and jazz, overseen by the Office for the Arts at Harvard and the Harvard Museum of Natural History's Artist-In–Residence program.
An Artist-in Residence program can provide housing or not, but it always offers an artist (or art group) the time and space to work on new or ongoing projects. Average residencies run six to eight weeks, but can be as few as two weeks or as long as two years. The residencies that are overseen by the Alliance serve over 10,000 artists each year.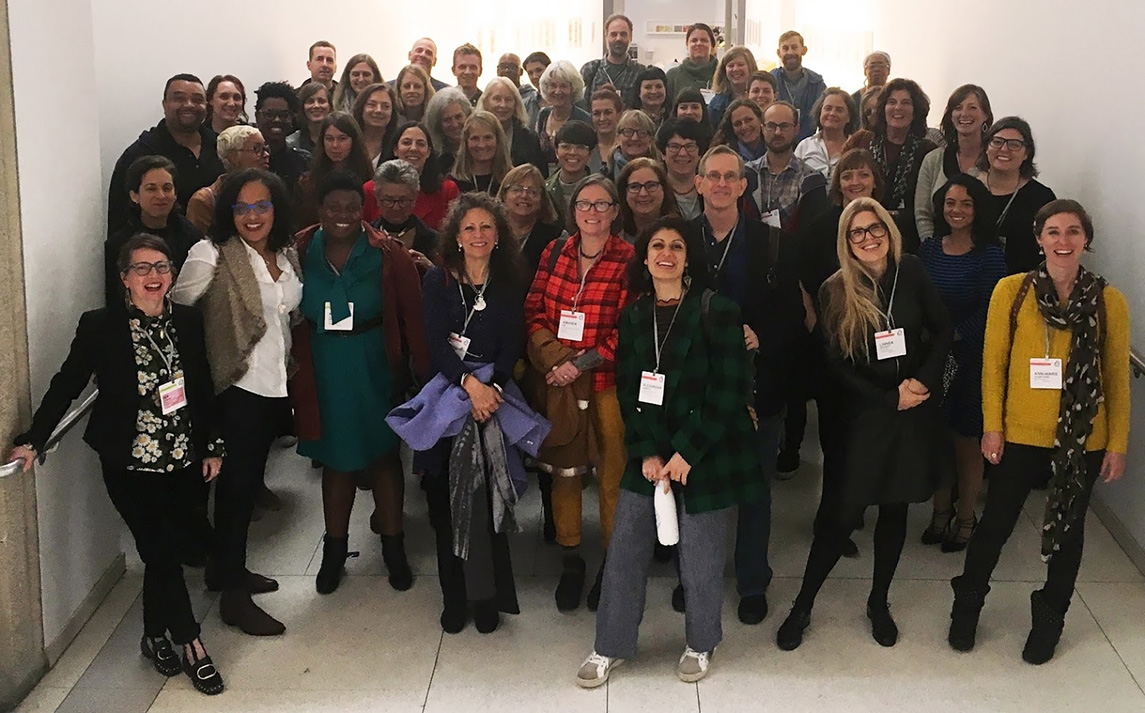 For all the Institute participants, our weekend was a virtual tour of programs just emerging, or simply at the pre-emergent/dreaming stage, like the Arboretum's. Fifty-seven others participated from twenty-three states and two countries. Lisa Hoffman, Executive Director of Alliance of Artists Communities (herself an ecologist) opened the Institute using the growth of saplings in a forest as an analogy to our hopes to establish thriving and relevant Artist-in-Residence programs. How appropriate for the Arnold Arboretum. How exciting to look into the future and perhaps hear a symphony influenced by our Olmsted designed landscape or see a documentary about the seasonal influences on our magnolia collection.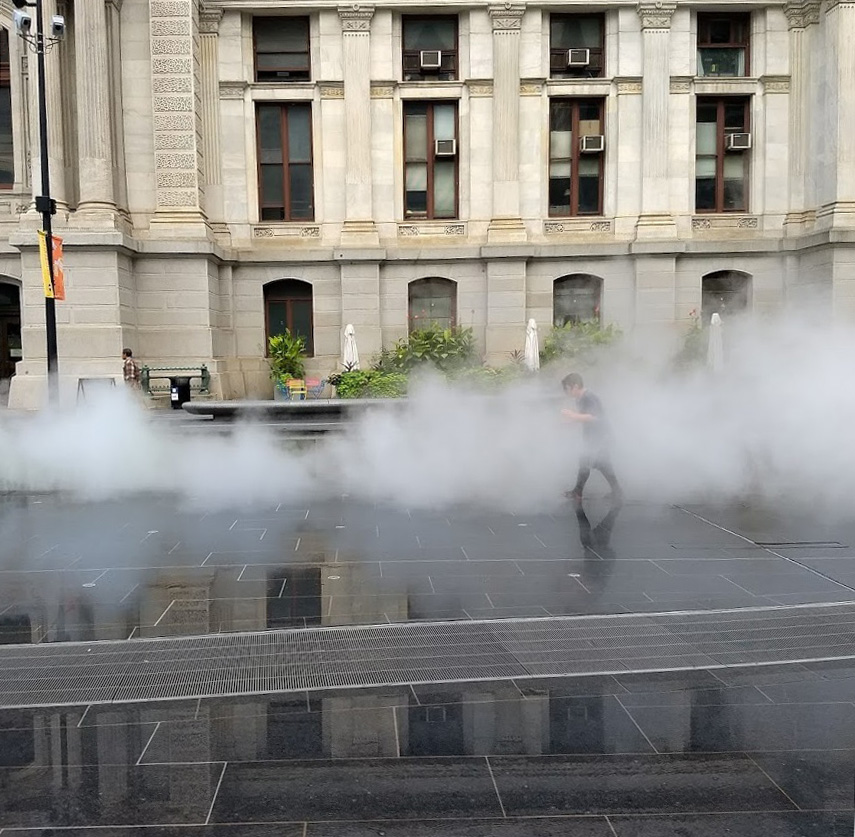 And that Artist-in Residence fund? It is growing and recently came into use, and wider attention, as we worked with the Harvard community, members, friends, and staff to use our Artist-in-Residence donations to fund this coming Sunday's free performance of Fog × Macbeth at 5:00pm at the Arnold Arboretum. This production grew from a collaboration with Actors' Shakespeare Project, in conjunction with the Emerald Necklace Conservancy's installation of Fog x FLO. So, for now, put on a warm coat and come experience art on the stage of the Arnold Arboretum.