Do you remember the first day you spent in a new place, with new friends? Perhaps it was the first day in a new program, or starting (or returning) to school? What if that first day began or ended with time in the Arnold Arboretum, experiencing the evolving landscape and vision of Fredrick Law Olmsted; the rich panoply of greens and color along pathways; the natural contours of a new England landscape; and of course, the world-renowned collection of woody plants, set about the space in an order, both conscious and scientific, yet replete with spiritual calm?
For almost 250 visitors—most for the very first time—August 30 was a day for all of these things, and a record tour day for the Arboretum. The Arboretum welcomed groups from four separate programs: the Harvard-Yenching Institute, the Harvard T. H. Chan School of Public Health, Northeastern University's Freshman Honors Program, and Harvard sophomores from Leverett House. Arriving by bus and via T, each participant learned about the Arboretum's unique history and partnership with Harvard University and the City of Boston, the nineteenth-century visionaries who made the Arboretum a reality, and the living collection of plants that makes it prominent in the world. Then 250 explorers walked through the landscape that wraps around these collections like a perfect gift.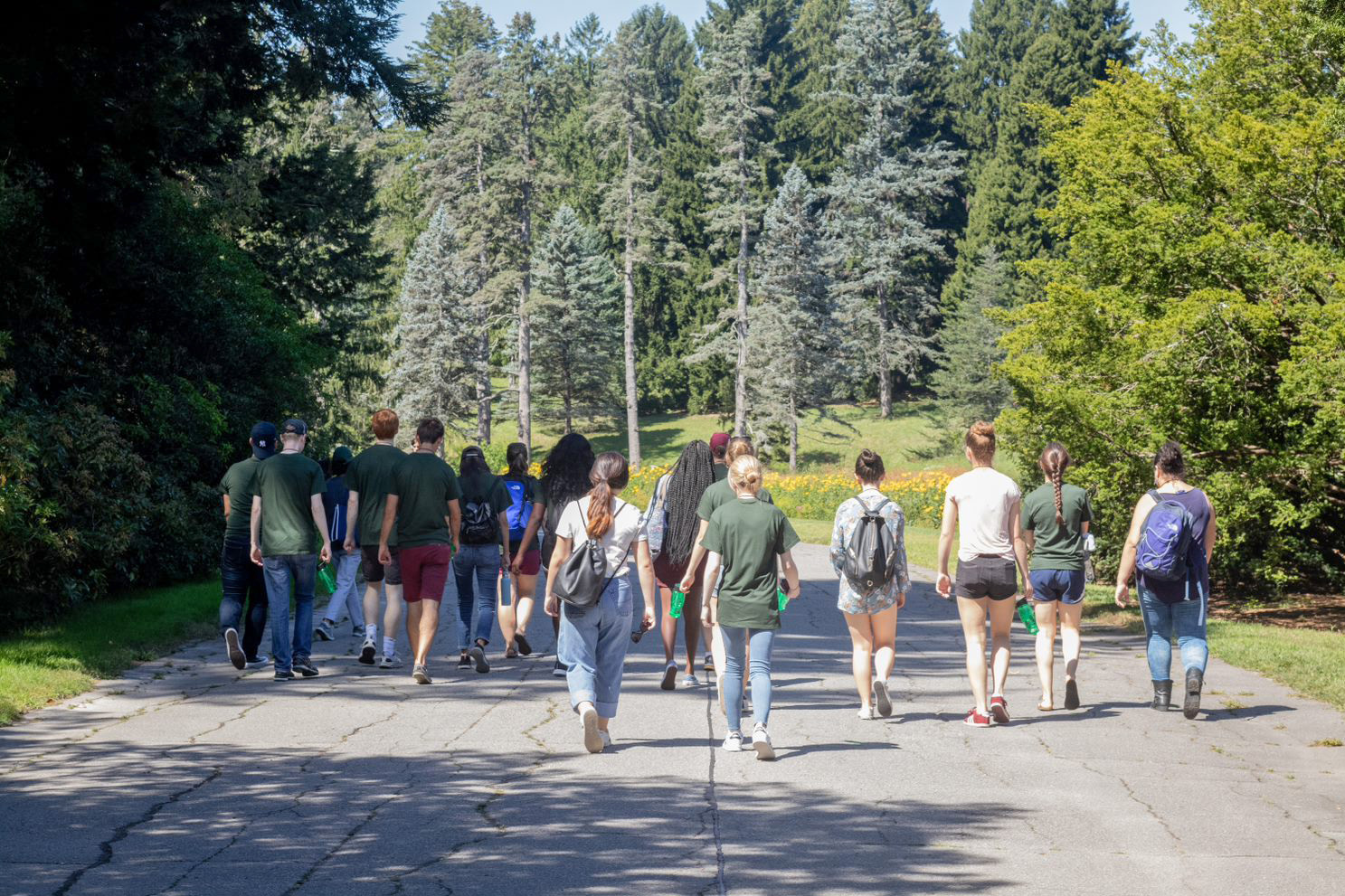 At various times throughout the day, ten Arnold Arboretum docents led groups of 15 to 40 individuals in eleven separate tours, exploring the hills (Peters, Bussey, Hemlock, and Weld), examining the large and small (dawn redwoods to bonsai), and observing varied landscapes from sun-drenched meadows to solar fields. Some even sought out Monotropa uniflora, a parasitic plant Director William (Ned) Friedman wrote about in his most recent blogpost.
While pointing out plants from China, a docent leading a tour for the Harvard-Yenching scholars heard a surprised comment from one participant, "Oh, that's from my province!" Another docent reported hearing "Thanks for letting us know about Lilac Sunday on Mother's Day. You've got 40 new recruits!"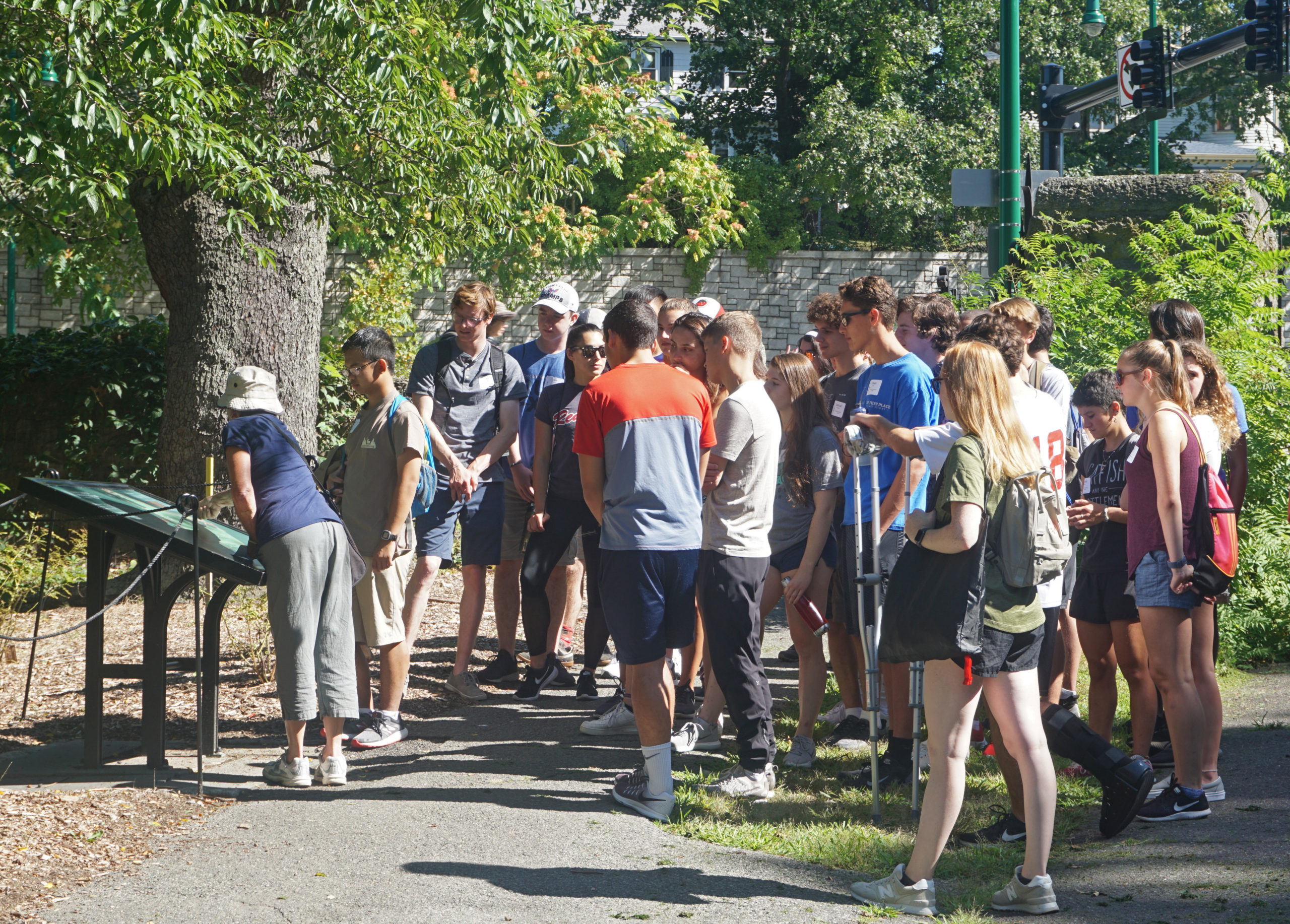 Carrie Klaphake, co-op faculty in Graduate Engineering at Northeastern, relayed the impetus behind her arranging the tour for students. "My vision in bringing them to the Arboretum was to show them the ease of finding an incredible place where they can escape to when they face challenges."
Thanks go to the ten wonderful volunteer docents who made the day possible: Martha, Rhoda, Brad, Cristina, Florrie, John, Lawrence, Sidney, Kevin, and Bill. Friday was their day, showing off this "incredible place." They are but a small number among many dedicated volunteers who share their love and generous knowledge of this exceptional resource.