The Arnold Arboretum has been fortunate over the years to rely upon the support of a dedicated group of volunteers, guides, and docents who are passionate about the institution and its mission. A prime example from the past half-century must surely be Albert "Al" Bussewitz. For decades he and his wife Flora gave the gift of their time to the Arboretum in the form of tours, lectures, and assistance on projects both large and small. Although it has been over 25 years since Al passed away, his generosity continues to inspire through the gift of his photographs to the Arnold Arboretum Horticultural Library and Archives.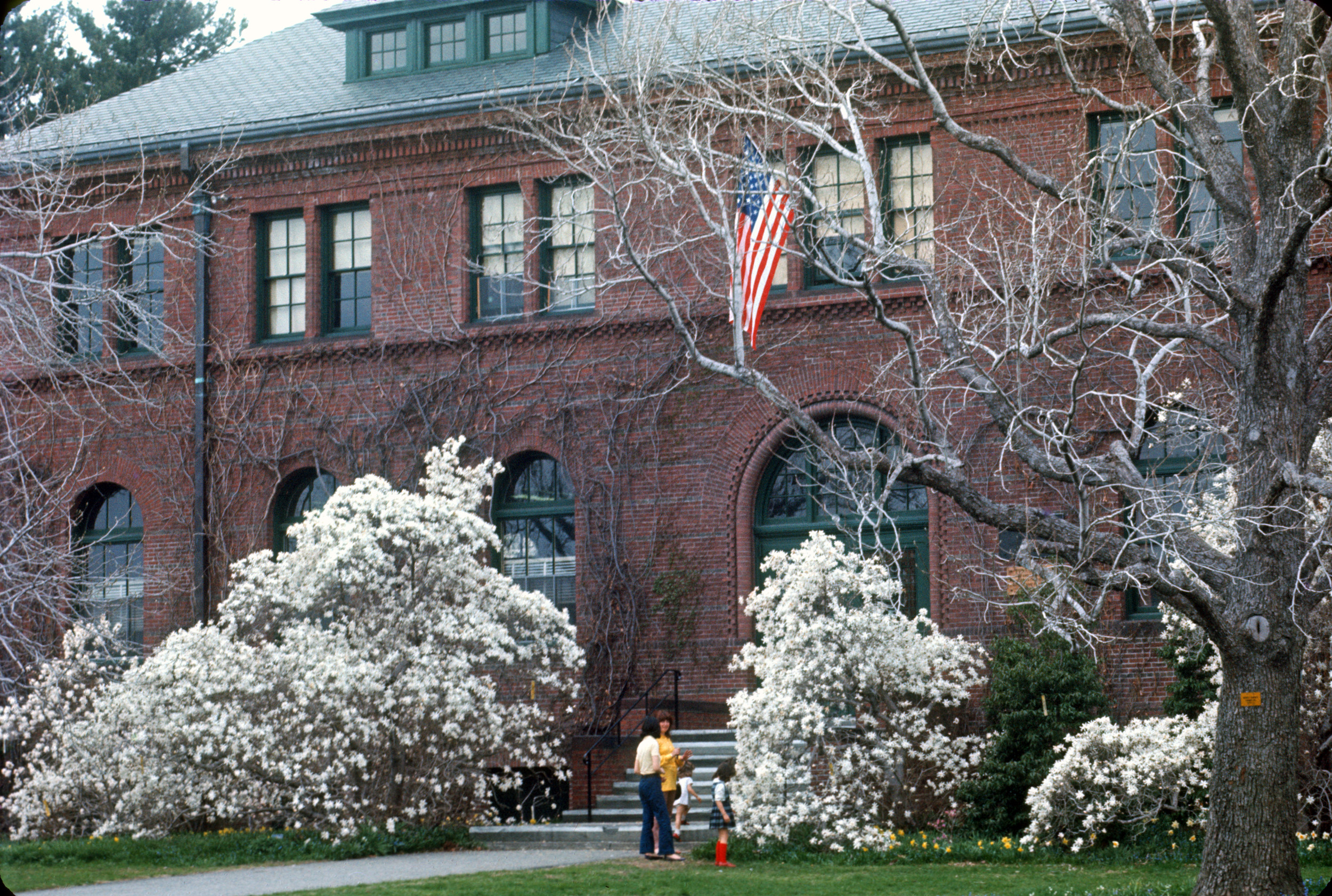 Al grew up on a farm in Wisconsin where he first developed his love of nature. After pursuing studies in the natural sciences at the University of Wisconsin, he migrated to Rochester, NY, where he worked for Bausch and Lomb. In this, the hometown of the Kodak camera, he developed his mastery of photography. His fascination with birds led him to found the Genesee Ornithological Society, now the Life Sciences division of the Rochester Academy of Science.
Al and his family moved to the Boston area in 1949 when he took a position with Mass Audubon as director of the Moose Hill Sanctuary in Sharon. When Norfolk's Stony Brook Wildlife Sanctuary opened a few years later, he became director. In the mid 1960s, he continued his public education activities as a natural history lecturer for Mass Audubon. Soon after his retirement in 1976, Al and Flora moved to Bourne Street in Jamaica Plain to be near the Arboretum. They quickly threw themselves into
numerous volunteer activities.
As a photographer of the natural world, Bussewitz was skilled and prolific, his oeuvre exploring all forms of plant and animal life. He even turned his lens to photograph New England's historical gravestones, like the markers in the Arboretum's Walter Street Burying Ground. Over his life he took thousands of images, most of them output as slides. In the age before Powerpoint presentations, they were painstakingly arranged and loaded into carousels to illustrate his lectures.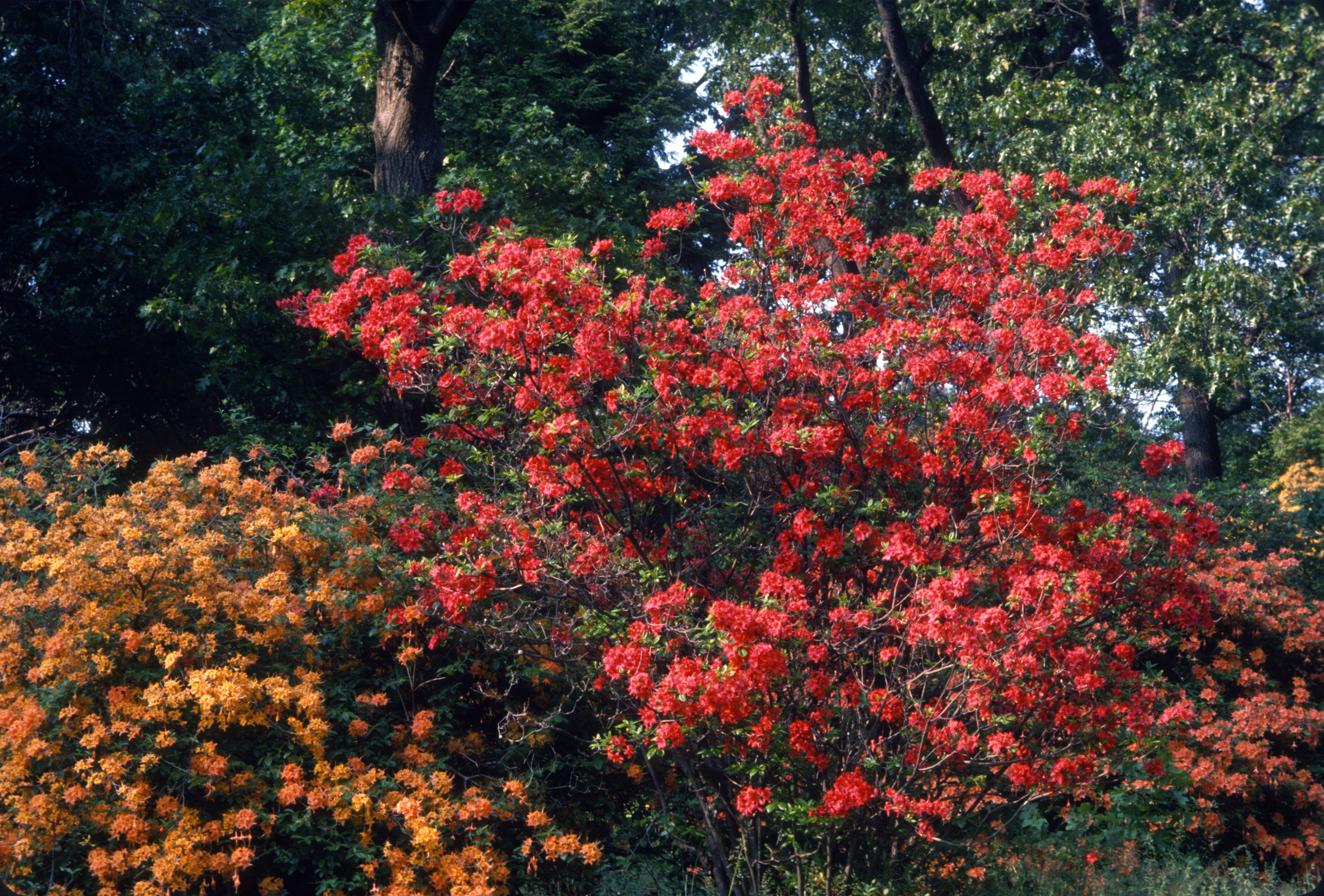 Upon his death in 1995, a portion of his photograph collection concerning his activities with Mass Audubon and the Garden in the Woods were presented to the archives of those organizations. Last year, Al's son Robert contacted me to see if the Arboretum might be able to provide a home for the remainder of his father's collection. I enthusiastically accepted.
Numbering approximately 3000 slides, the collection reflects Al's eclectic interest in all aspects of the natural world. There are images of plants, landscapes, and visitors at the Arboretum including many that appeared over the years in the pages of Arnoldia. In addition to these, numerous sub-collections of images explore topics from cemetery views to Vermont's natural scenery, and include robust study collections of images that explore such things as fungi, birds, spiders, amphibians, and tree bark. Each slide is carefully labelled with the kinds of metadata we image catalogers crave, like titles, dates, and locations, all enormously helpful in cataloging the collection.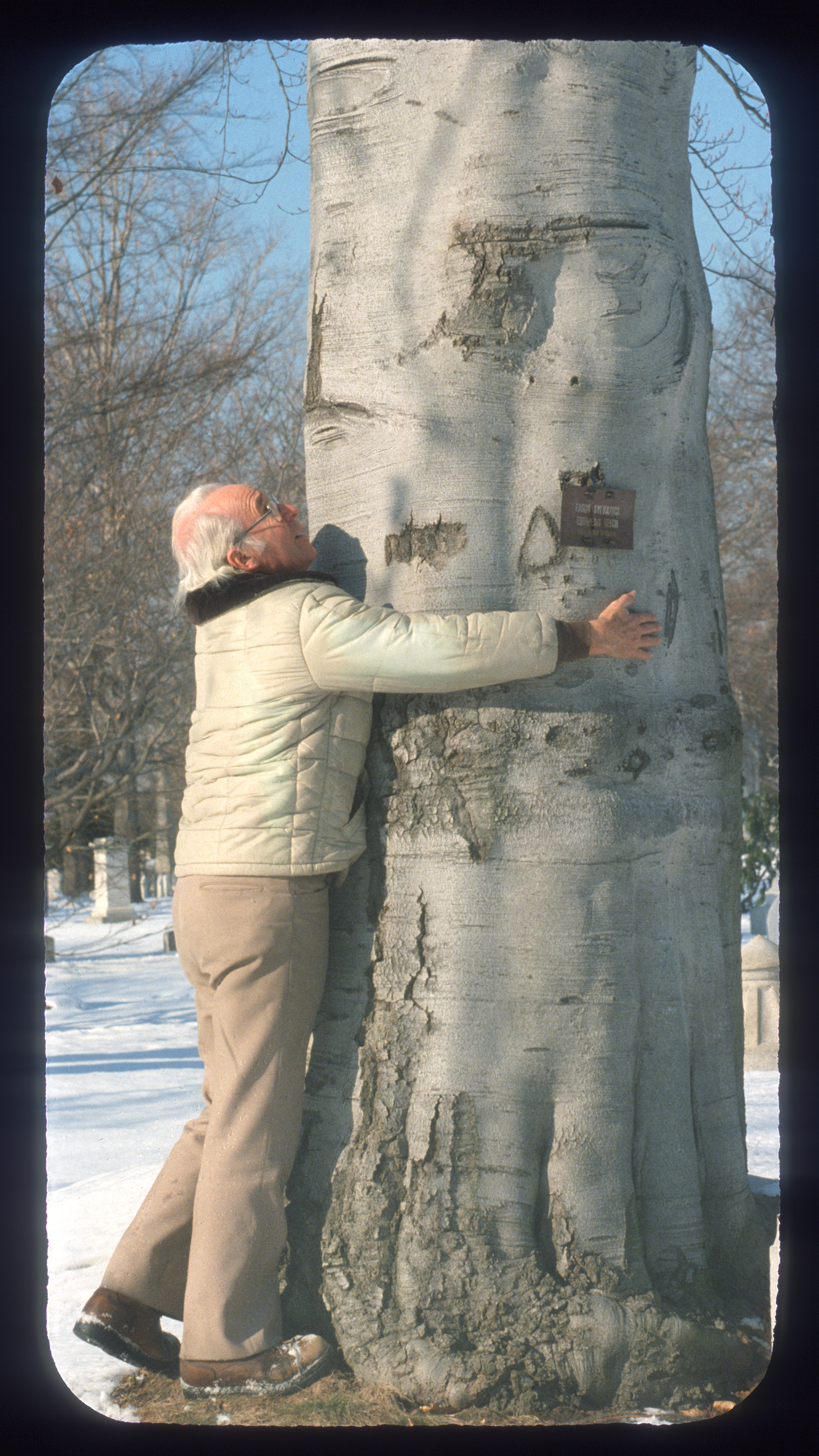 In recent weeks our staff has begun working on-site again in the Arnold Arboretum Horticultural Library, giving us the opportunity to work on digitizing this significant new acquisition. Look for more of his images coming soon to our website. We remain grateful to Al Bussewitz for his remarkable dedication to the Arboretum, and this gift from the Bussewitz Family offers intriguing glimpses into his work, interests, and continuing legacy.