Arboretum Young Scientists Program launches for Middle School students
The Arnold Arboretum of Harvard University hosts many scientists and researchers who study its plants, but none quite like a group that explored the landscape for the entire month of July. An intrepid group of middle school students from six local schools participated in a pilot summer program that featured hands-on, outdoor learning in life science. Called Arboretum Young Scientists (AYS), the program represents a promising new extension of the Arboretum's educational outreach to children in Boston Public Schools.
From photosynthesis to decomposition, from plant adaptations to drought issues, the 13 students studied a wide range of STEM-focused topics over the course of their four-week experience. They examined nature up close, and learned the practical ways that scientists do their work. Ranging across the Arboretum landscape, they studied specimens, gathered data, and observed plants and insects under microscopes. They also enjoyed games that promoted team building and friendly competition.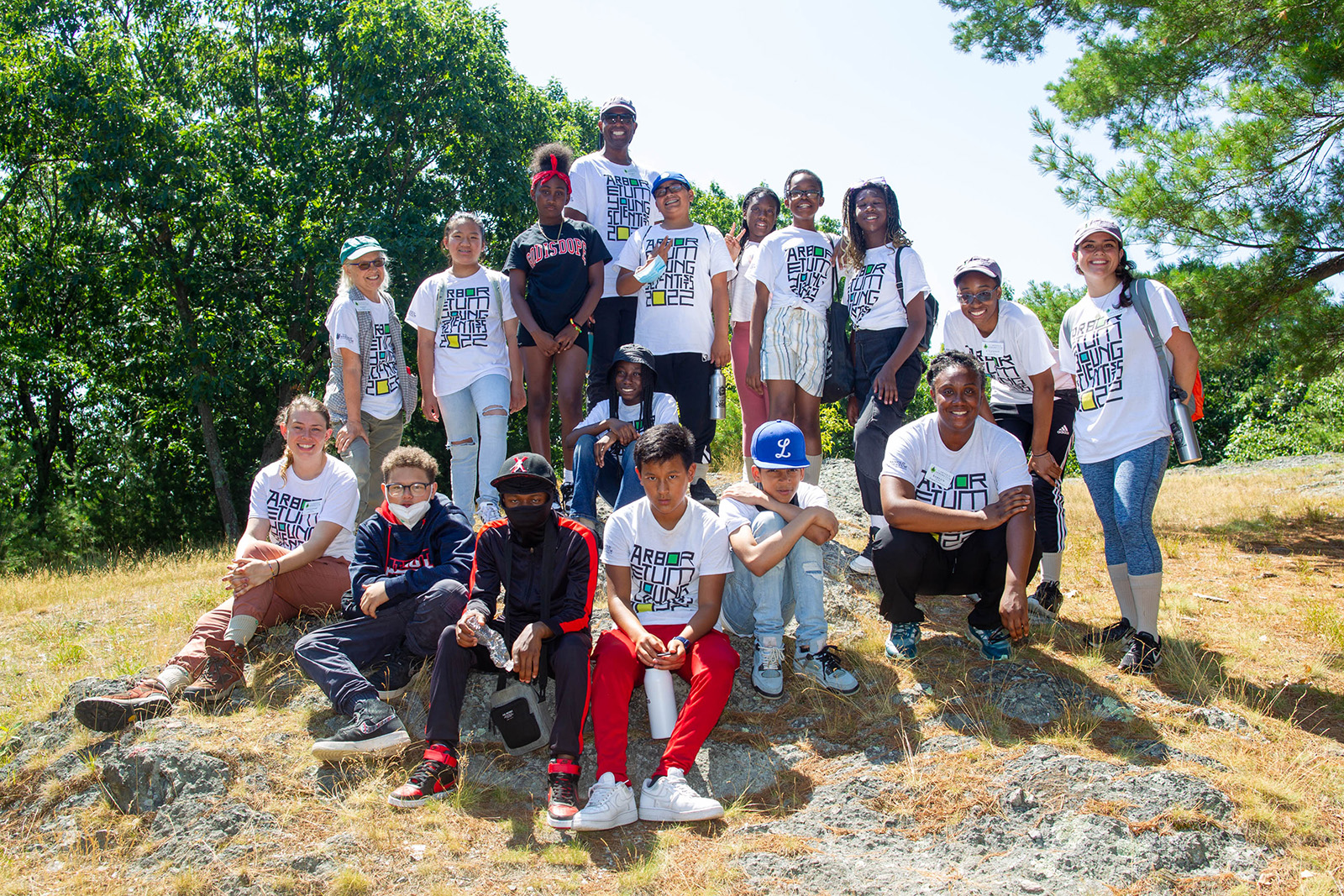 The program was directed by Kareen Wilkinson, a middle-school science teacher for Boston Public Schools and a member of its science coaching team, Building Excellent Educators of Science. "I loved leading this new program," she said. "I knew it would bring science and nature to life for our students and open their minds and hearts to the power of these two big subjects."
Wilkinson and Arboretum educators used the Arboretum's entire 281-acre landscape to lead teachers and assistant teachers through the lessons, make each day fun and different, and meet the social needs of the students. "I am so proud of our students" said Ms. Wilkinson, "they persevered though the heat and the drought, the bugs and the occasionally rough terrain, learned a lot, and had a good time every day!"
The Arboretum has offered nature programs to BPS elementary students for nearly four decades and offers powerful research and learning opportunities to undergraduate and graduate students. However, programming designed to engage middle and high school students had been missing until the creation of Arboretum Young Scientists. William (Ned) Friedman, Director of the Arboretum, noted the potential of the new program to serve as a bridge for science learning across grade levels.
"I met our middle school students on their first day and was taken by their immense energy and interest," he said. "These kids are just beginning to explore the world and think about their place in it—and nature can spark so many enlightening connections. We can imagine that someday our AYS alums might return as college students or early career scientists, and this landscape will still be an extraordinary classroom and laboratory for their discoveries."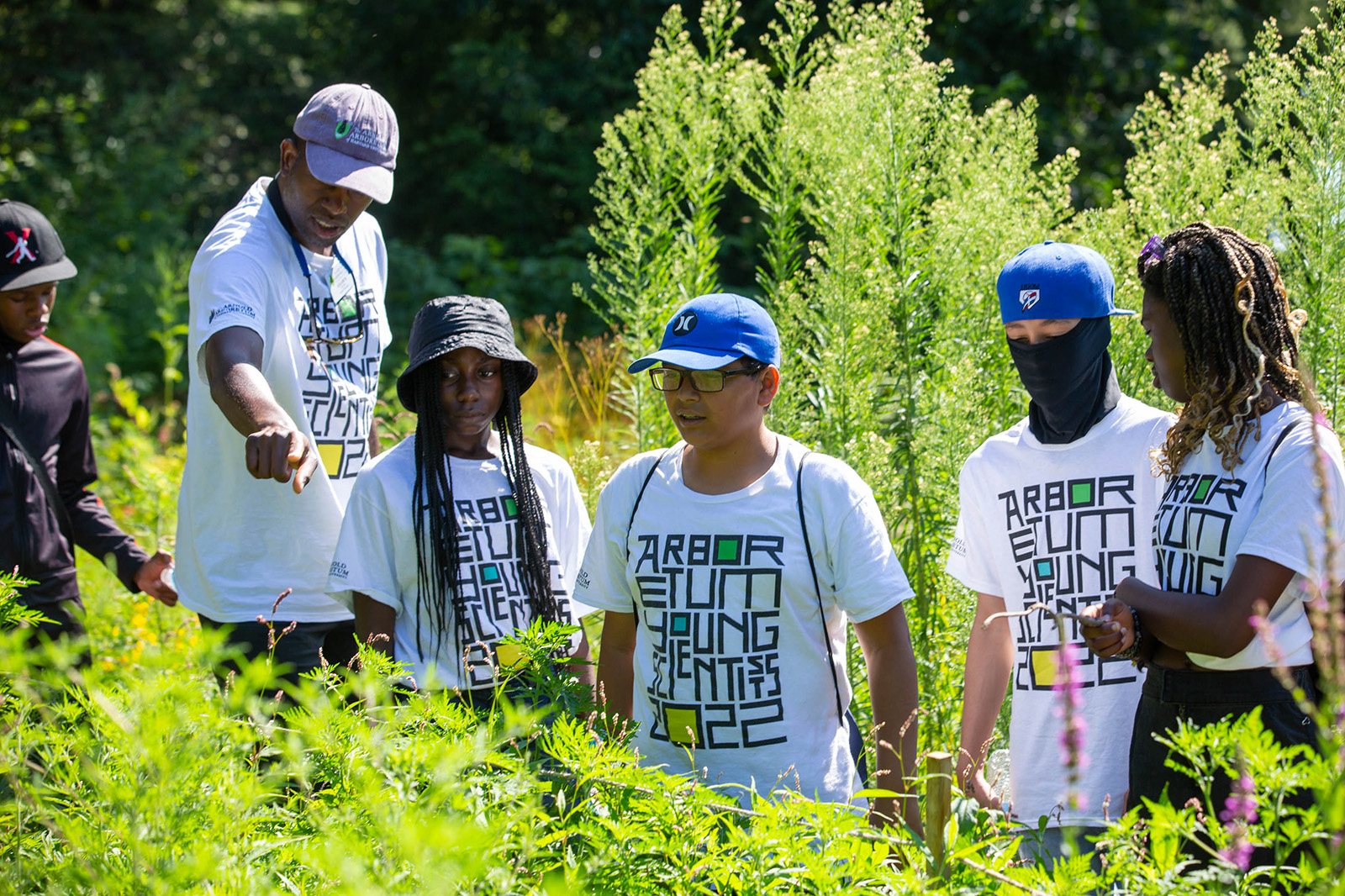 Nancy Sableski, Manager of Children's Education at the Arboretum, organized the creation of AYS at the Arboretum to immerse Boston's middle school students in science at a critical time in their educational development. Another key component was ensuring that the program prioritized equity and diversity in its reach and approach.
"We want our students to envision themselves as scientists, arborists, horticulturists, and more," she offered. "We know that there is a lack of diversity in the sciences, and real progress in expanding opportunity is something we feel strongly about supporting. We want the Arboretum to be a place where all students in Boston, particularly kids from communities of color, find comfort in nature and see the possibilities that science and related fields offer as potential careers."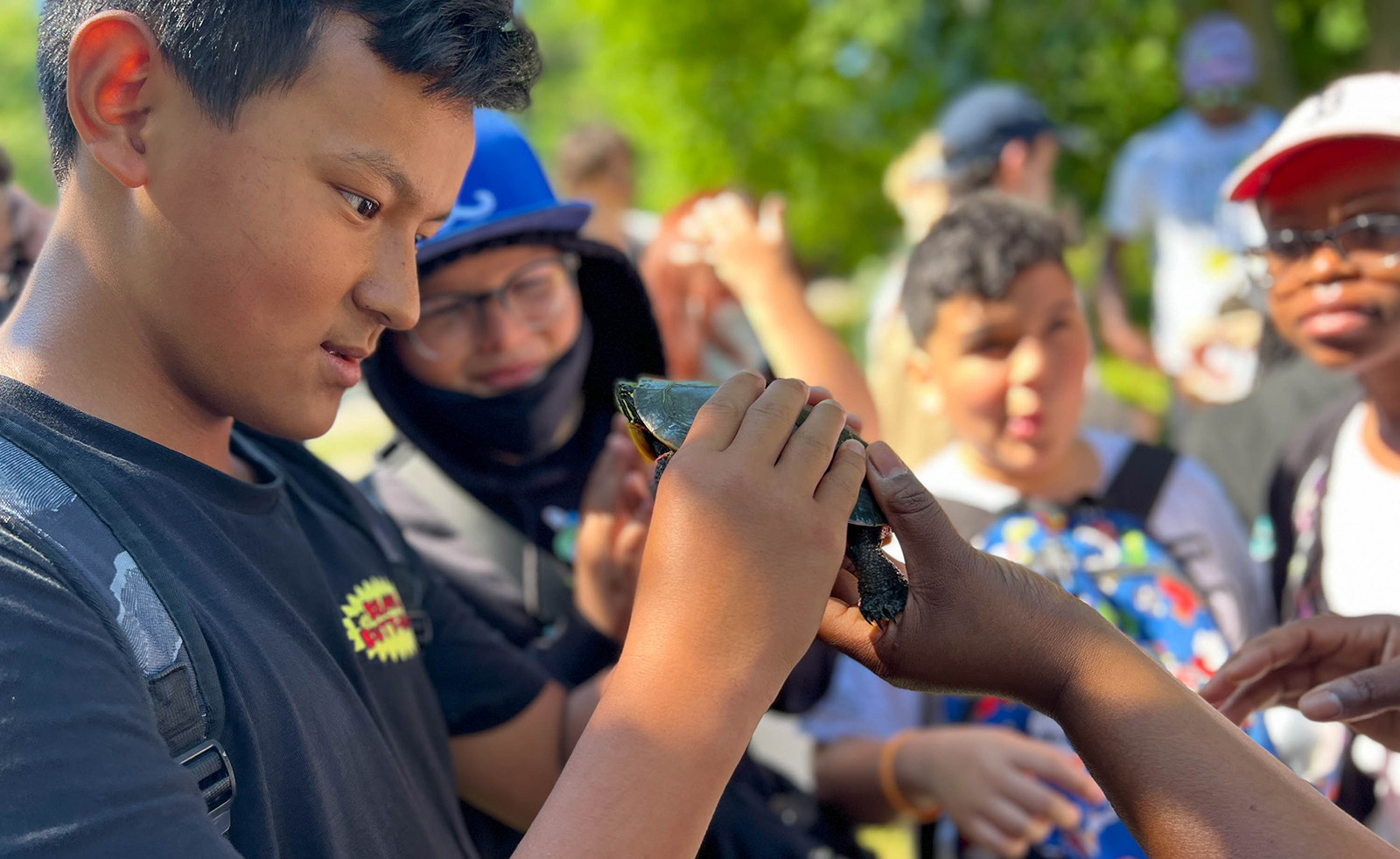 The four-week program culminated on Friday, July 29 with a celebration featuring guest speakers Karl Reid, Senior Vice Provost and Chief Inclusion Officer at Northeastern University, Sherri Charleston, Harvard's Chief Diversity and Inclusion Officer, and Mariama White-Hammond, Chief of Environment, Energy, and Open Space for the City of Boston. With parents and teachers in attendance, the budding scientists in AYS described their interactions with the natural world and the many experiments they performed in the Arboretum.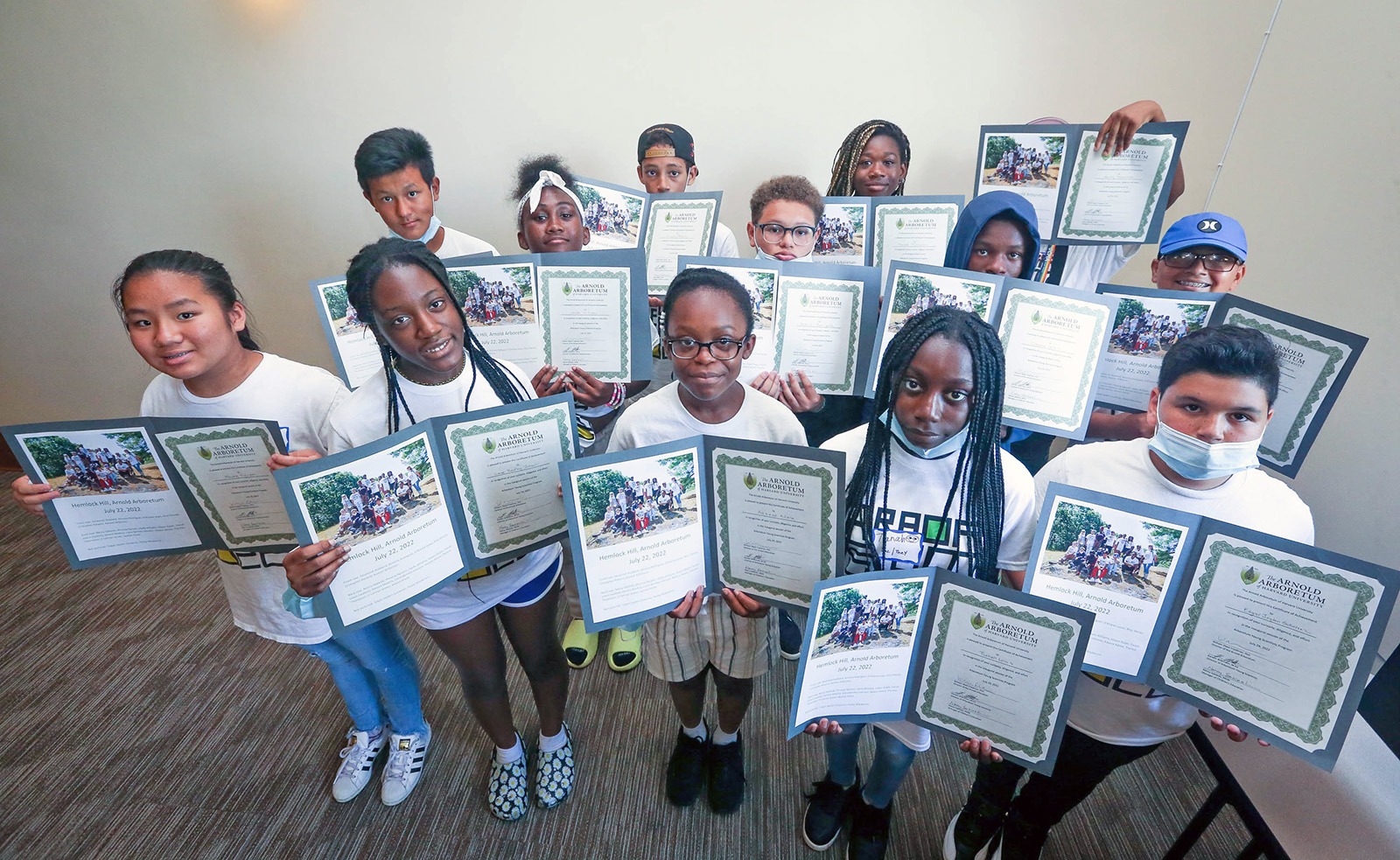 With the pilot completed, the AYS team of educators will review and revise the curriculum in coming months to build on its successes and prepare next summer's program. "We learned so much about what works and what we could do better," mused Sableski. "I'm so excited to take AYS to the next stage and launch a second year of growth and learning. It's clear that we are responding to a need, and that we have broad support for the AYS mission. It's thrilling to envision how this program will evolve in the years to come."