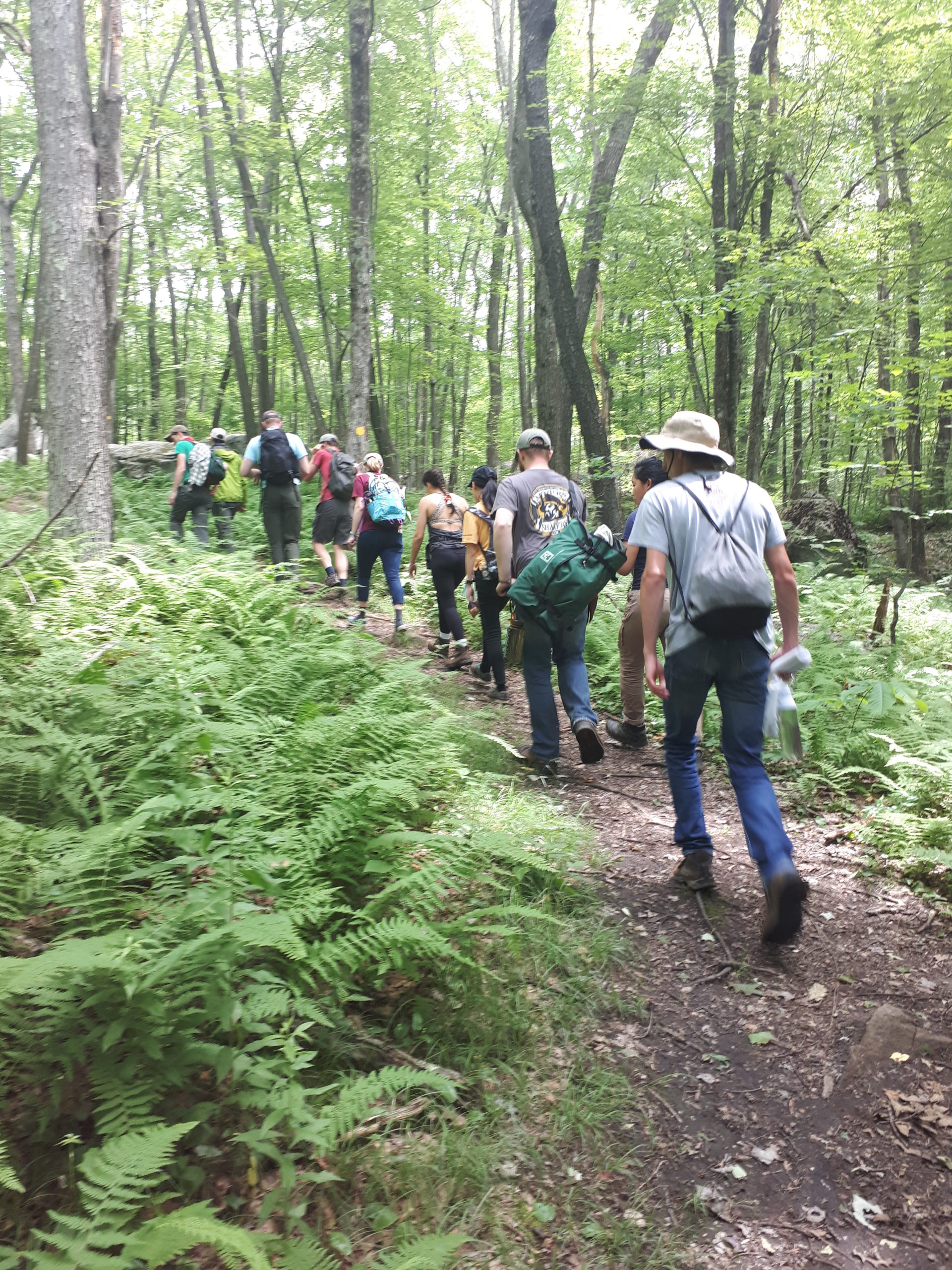 Liam McTigue, 2019 Hunnewell Intern
Over the last weekend in June, the nine 2019 Hunnewell Interns embarked on a camping trip and plant collection expedition in central Massachusetts. The group was accompanied by the Arnold's head of horticulture Andrew Gapinski, Putnam Fellow Jake Grossman and Living Collections Fellow Jared Rubinstein, and Arboretum Gardener Brendan Keegan. The trip was fruitful, yielding a collection of seeds destined for the Arboretum's Weld Hill solar meadow project and the interns' collaborative "keystone" project to define and improve pathways and educational resources on Hemlock Hill. On the trip, the interns learned practical skills important to botanical garden professionals, such as how to collect and properly document the origin of wild seeds, and how to collect and voucher quality herbarium specimens.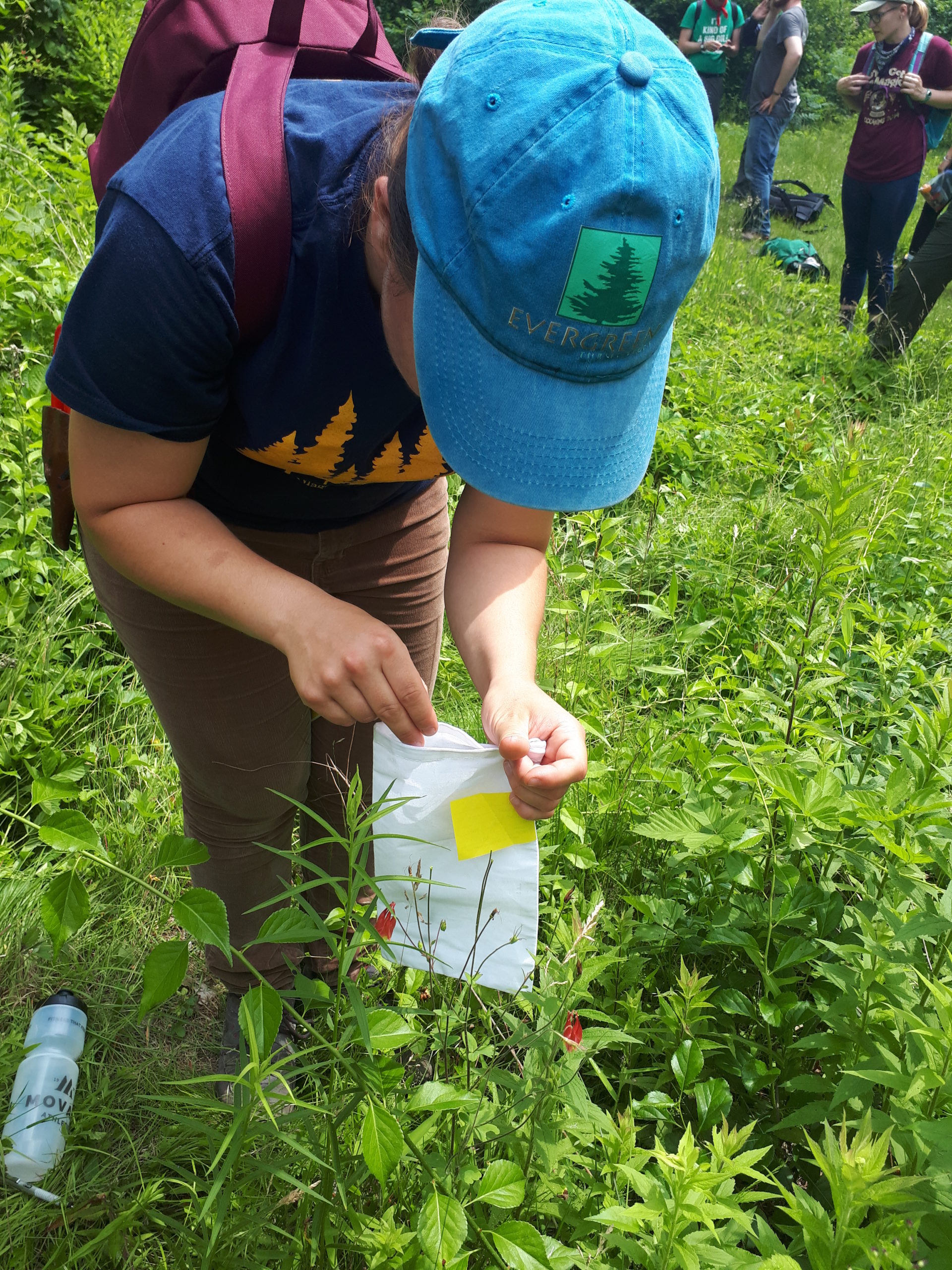 Wells State Park in Sturbridge, Worcester County, MA, served as the base camp for the team. Seeds were collected from two Trustees of Reservations properties: the Rock House Reservation in West Brookfield and the 57-acre Tantiusques property in Sturbridge. Armed with the proper collecting protocols demonstrated by their trip mentors, the interns collected dozens of seeds from wild geranium (Geranium maculatum), striped maple (Acer pensylvanicum), and mapleleaf viburnum (Viburnum acerifolium) over the course of the trip.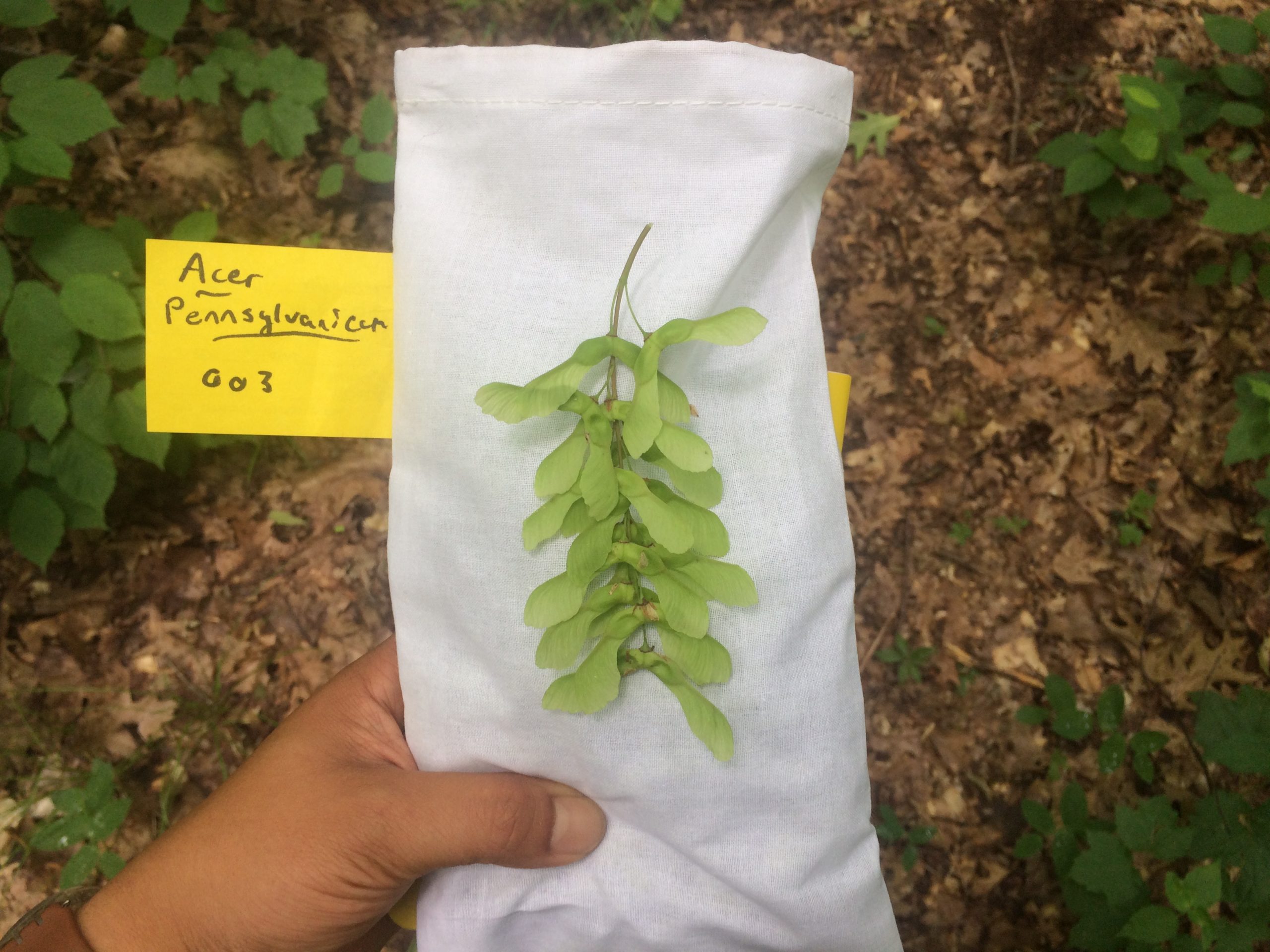 In their spare time on expedition, the team also enjoyed relaxing by the lake at Wells State Park, took in several hikes, and made plenty of great food over a fire. The Hunnewell Interns offer a special thanks to the Trustees of Reservations for permitting institutional plant collecting on their properties, and also thank the Arnold's professional staff who ensured that the trip ran safely and smoothly, and that the interns were never hungry (not even for a minute!).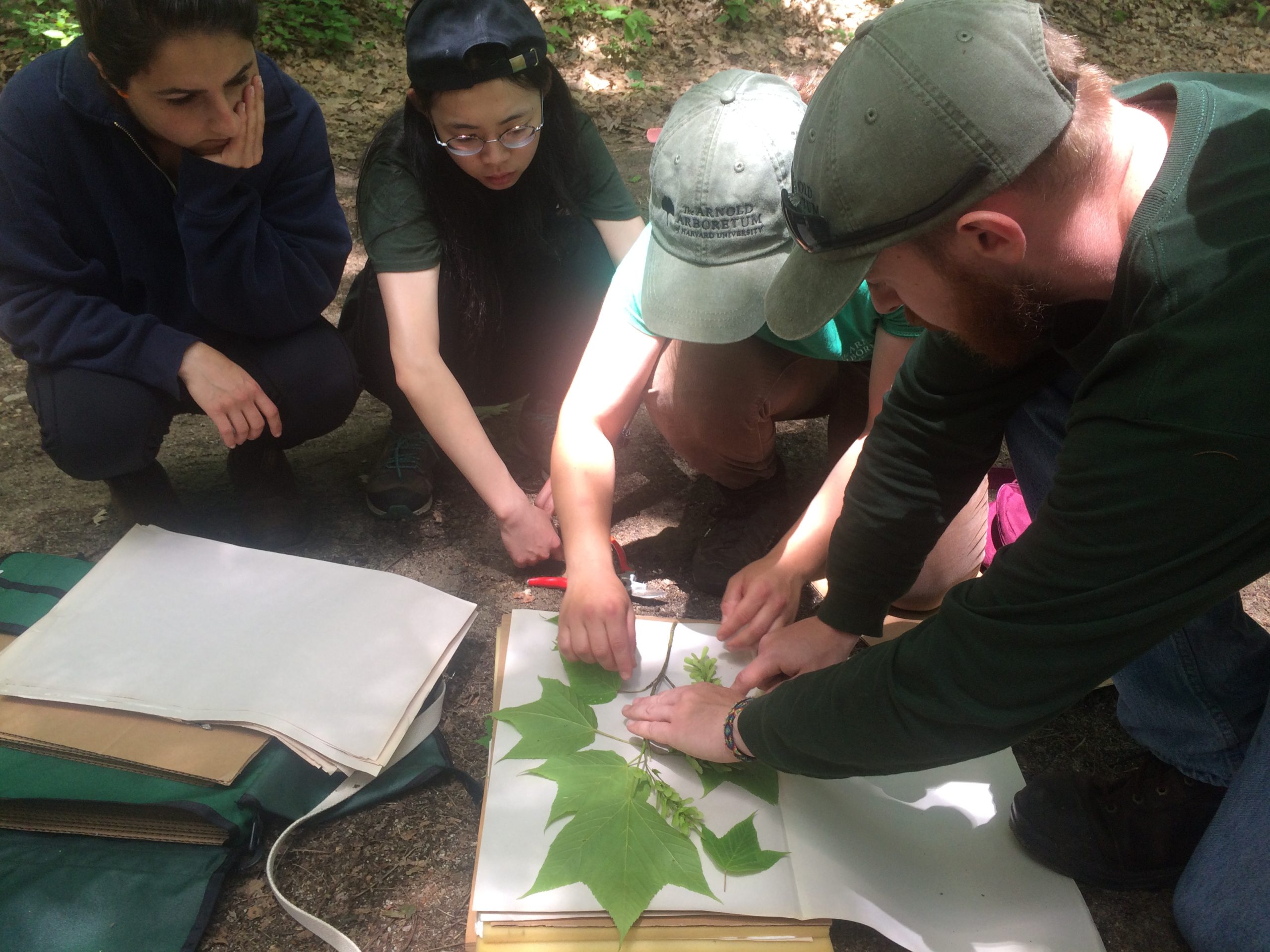 In addition to the mission of learning how a botanical institute collects and preserves plant material, there was one other important aspect of this weekend—forming a bond. The group spent hours working together, hoping to find targeted species, but not knowing what might be located. This plant collection trip yielded more than seeds; the 2019 Hunnewell Interns collected memories that will last forever.