Plants collected on this Expedition
| Plant ID | Accession Date | Received As | Origin | Source |
| --- | --- | --- | --- | --- |
| | | | | |
| | | | | |
| | | | | |
| | | | | |
| | | | | |
Indonesia, Papua New Guinea
Event Type

Non-Arnold Arboretum Expedition

Collection Type

Germplasm, Herbarium Specimens

Arnold Arboretum Participants

Leonard John Brass
The 1953 Fourth Archbold Expedition to Papua New Guinea was led by Leonard J. Brass, an Australian botanist and associate curator of the Archbold Expedition. He was accompanied by three staff members from the American Museum of Natural History (AMNH), zoologists Hobart M. Van Deusen and Geoffrey M. Tate, and an assistant, Kenneth M. Wynn. The Arnold Arboretum provided financial support in return for a share of the herbarium specimens collected, but did not have any staff members on the trip.
The expedition began in March of 1953 and ended several months prematurely in November after Tate suffered a paralytic stroke and was unable to travel. He was temporally held in Samarai—a small island off the southeast tip of the country—while Brass, Van Deusen, and Wynn continued their collecting efforts until Tate was able to safely return to the United States. The trip covered the eastern portion of Papua New Guinea, primarily the Cape Vogel Peninsula in Milne Bay Province.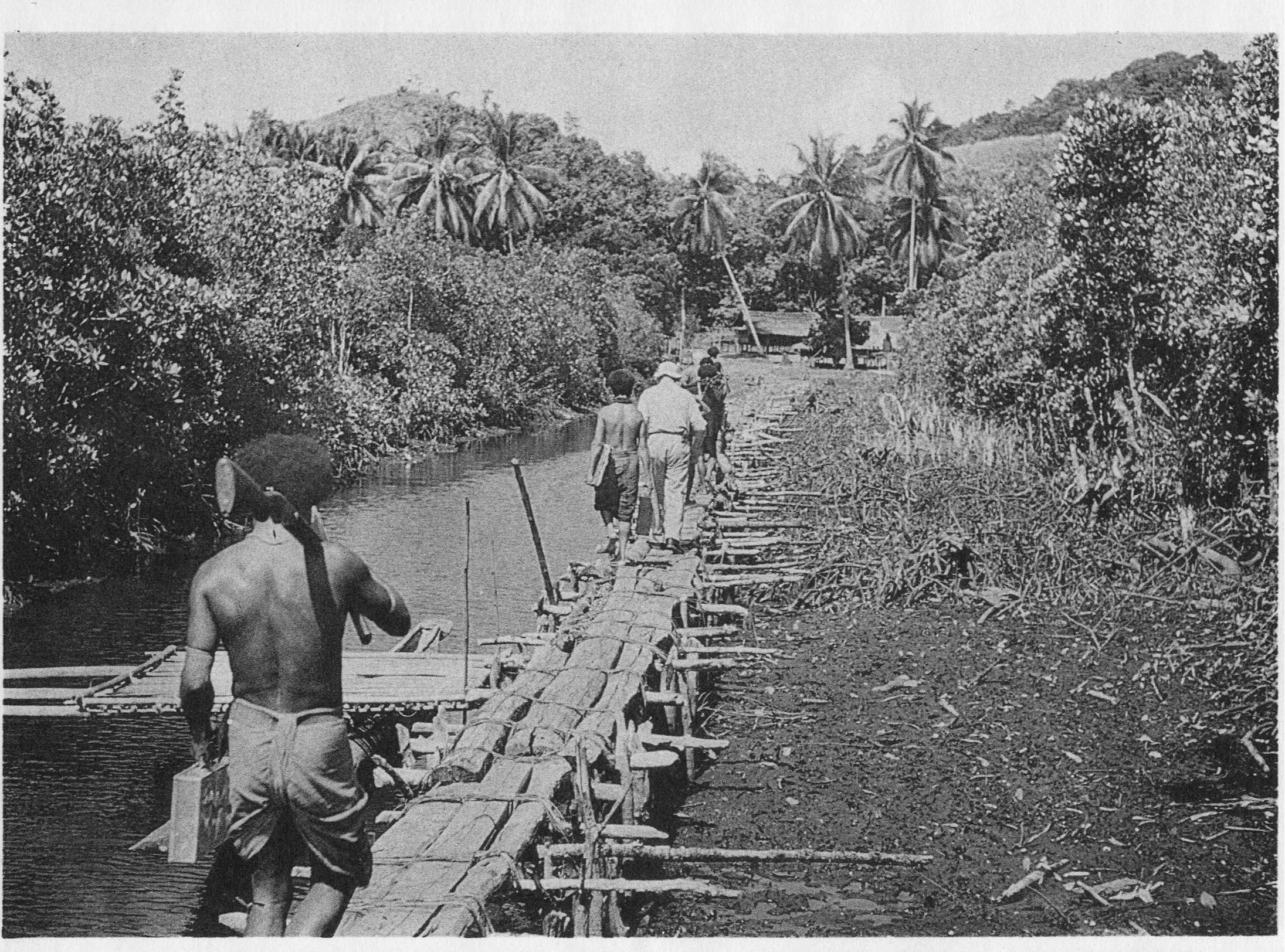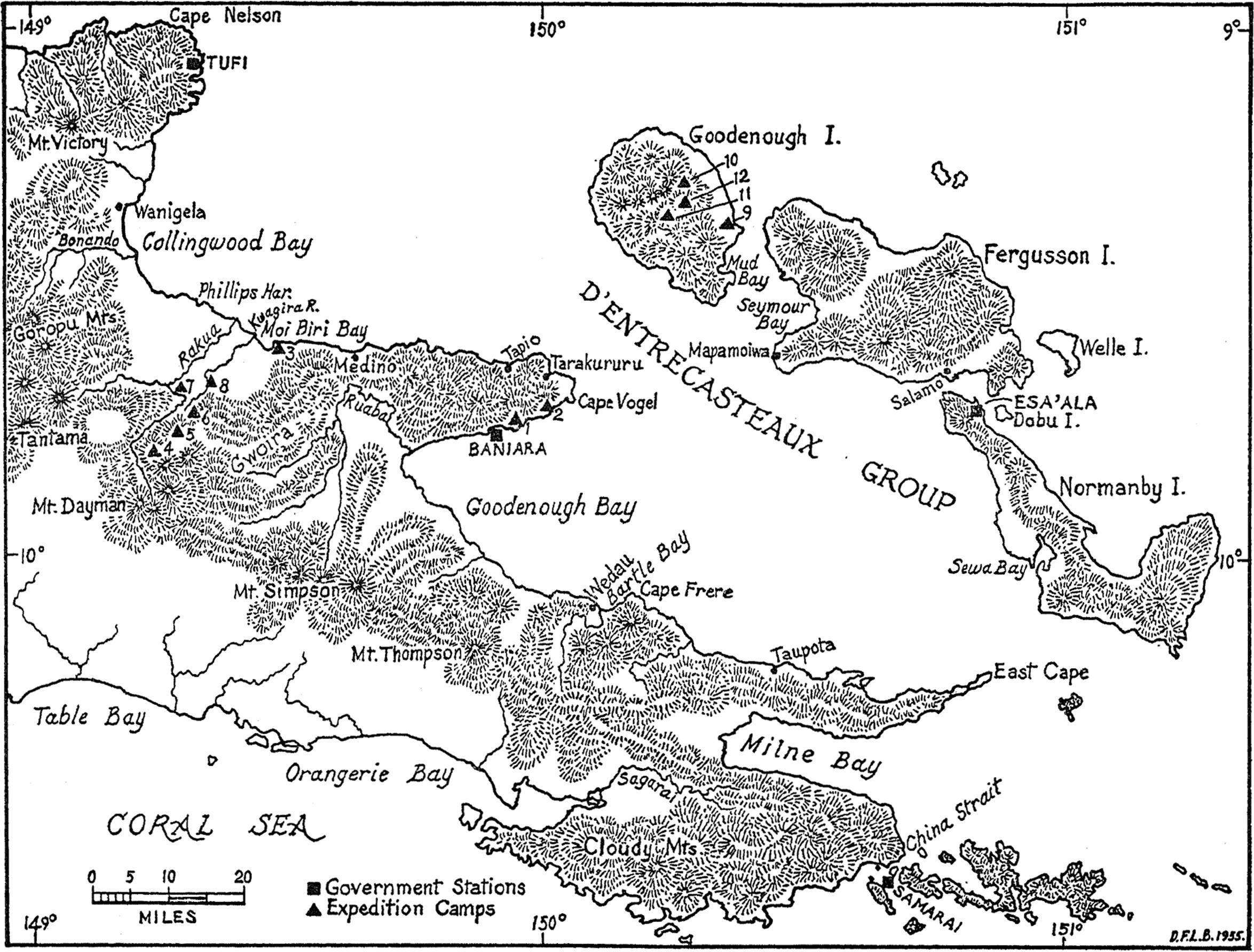 Brass published a detailed expedition summary in 1956 for the AMNH. The report includes an extensive summary of geography, local plant and animal populations, collections, itinerary and routes, and results.
Brass reports that 3,345 plant specimens were collected and that,
"All botanical collections, with the exception of antibiotics research materials, are deposited at the Arnold Arboretum of Harvard University. The antibiotics materials were collected for Pfizer and Company of New York. In addition to the botanical collections listed above, viable materials of several palms and other ornamental plants were sent by air to the Fairchild Tropical Garden in Florida."
Although cut short, this expedition was wide-reaching, proving useful in disciplines as diverse as horticulture, botany, zoology, pharmacy, and anthropology.
Dig Deeper
Cookson, Michael "The Archbold Expeditions to New Guinea: A Preliminary Survey of Archival Materials Held at the American Museum of Natural History, New York City."
Brass, L. J. (1956). Summary of the Fourth Archbold Expedition to New Guinea.
The AMNH has digitized materials related to this expedition, including a field diary written by Hobart Van Deusen in 1953, a journal and a bound collection of documents compiled by Geoffrey Tate.