Volume 79, Issue 2
June 2022
---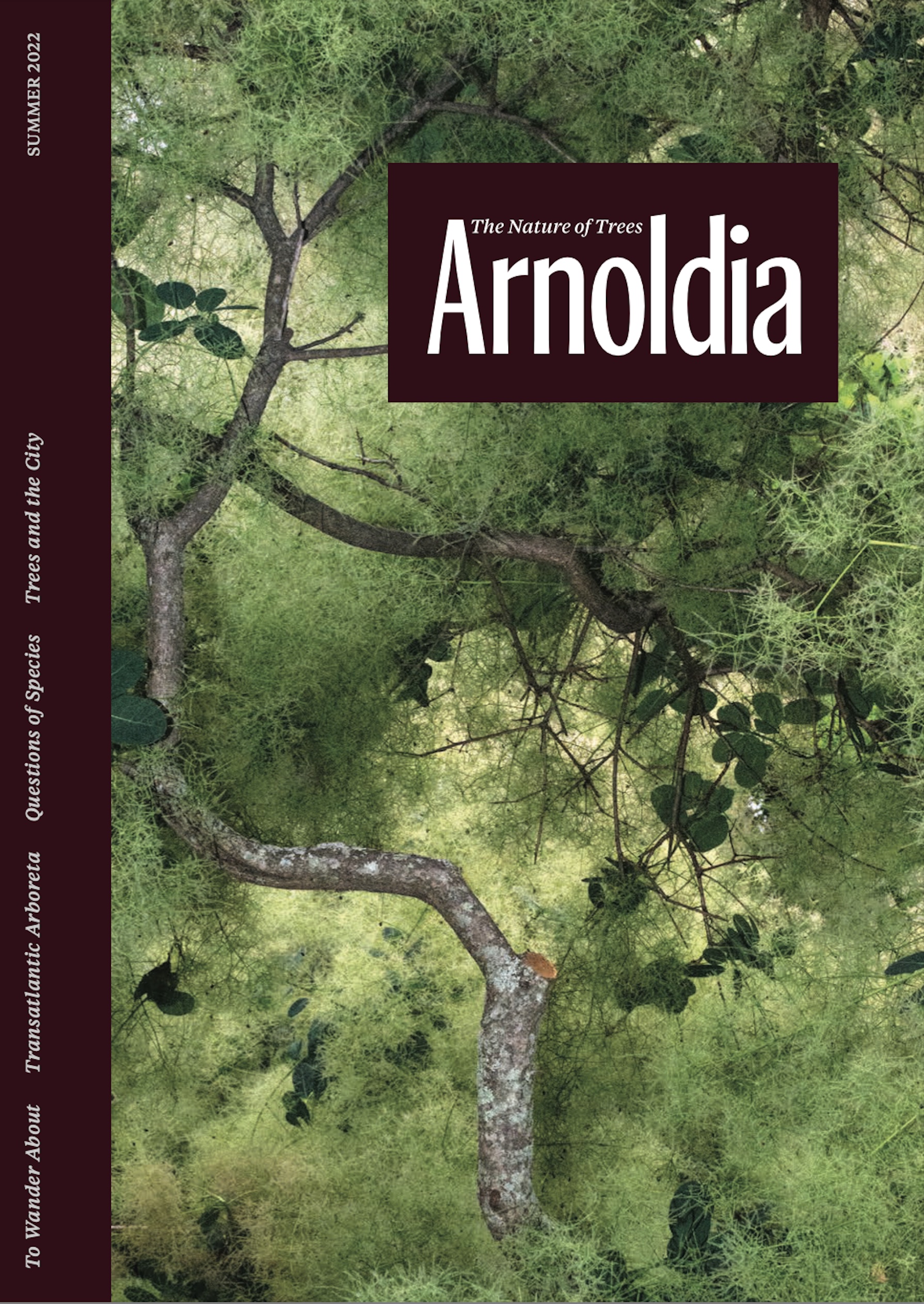 What's in the Issue?
Letter from the Director
To Wander About
By William (Ned) Friedman
Letters to the Editor
Notes from the Field
Mary Meyer and Nick Kreevich explore the human side of hedges; Anthony Aiello and Peter J. Zale seek native trees to resist the stress of climate change; Bryan Connolly finds a new dogwood hybrid for New Jersey; Tim Boland and Elizabeth Thomas find a thriving stand of silky stewartia, resilient and vulnerable.
Plant Portrait
Rhododendron prunifolium
By Michael S. Dosmann
Features
HISTORY OF LANDSCAPE
Beatrix Farrand on Mount Desert Island
By Rodney Eason
HISTORY OF HORTICULTURE
The Transatlantic Arboretum in the Nineteenth Century
By Paul Elliott
VISUAL ESSAY
By Bobbi Angell
FAMILY TREE
What in the World is a Species?
By Michael J. Donoghue
Poetry
Lamb's Ear
By Stephanie Burt
Propagations
TREE TIME
A New Way for the Norway Maple
By Ryan Contreras
IN REVIEW
What Clings to the Roots
By Matthew Battles
GREEN CITIES
Of Trees and the City
By Matthew Stephens
Season in Practice
Deadheading Lilacs
By Conor Guidarelli
---
Want to Receive Print Issues?
Subscribe to Arnoldia by becoming a member of the Arnold Arboretum. Visit our online store to order copies of single issues.
---