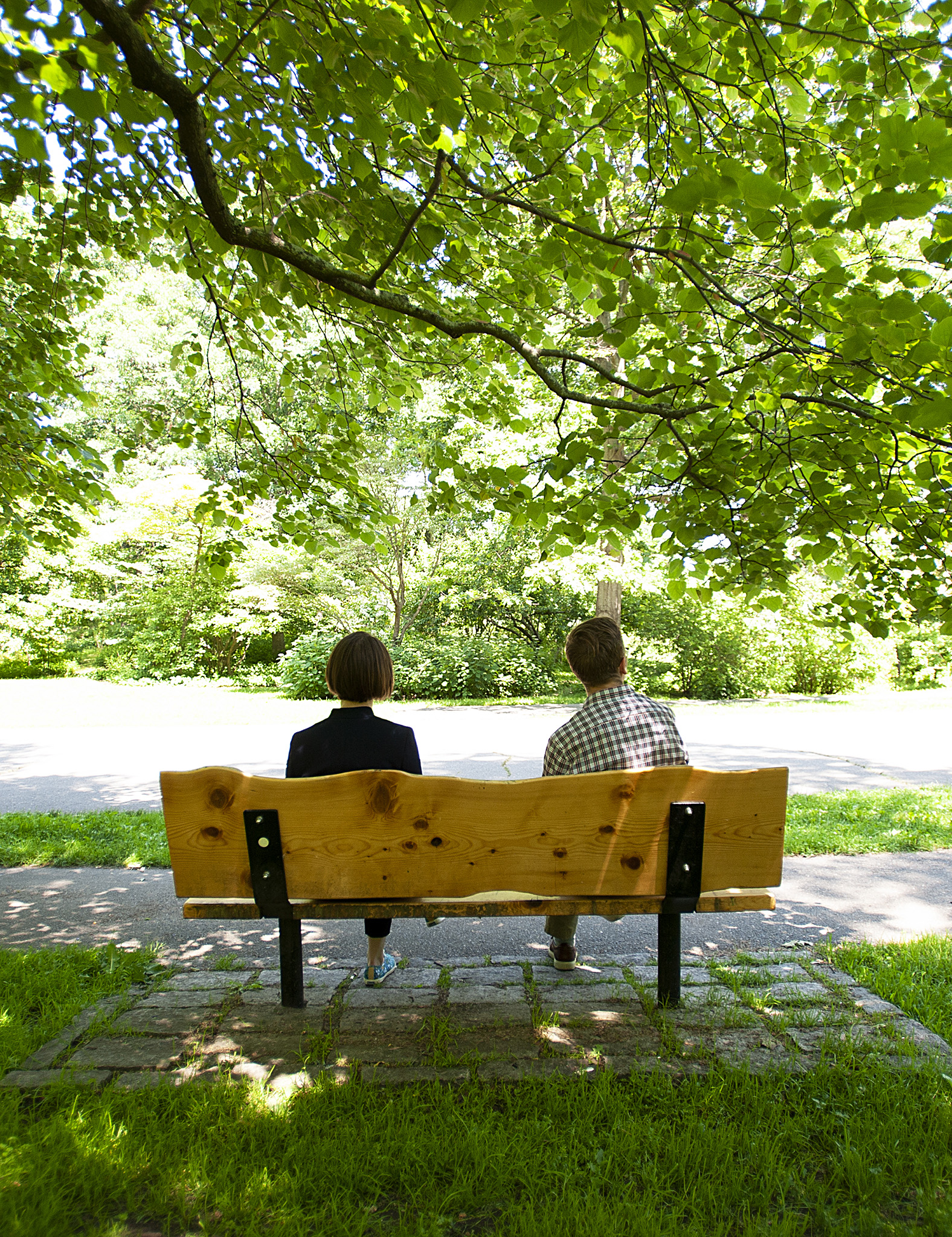 Funding a commemorative bench at the Arnold Arboretum offers members of our community a thoughtful and distinctive way to recognize a special person or occasion. In addition to providing a unique honor, commemorative benches contribute to the beauty and character of our landscape, enhance the visitor experience, and provide financial support for our renowned living collections.
Available in numerous approved locations throughout the Arboretum's 281 acres, benches provide comfort to visitors and remarkable views of the Arboretum year-round. They utilize wood from felled or deaccessioned trees in the Arboretum collections, creating a strong link to the collections both past and present while honoring the centrality of documented plants to our mission. Benches can be personalized with a message of the donor's choosing, prominently installed as a plaque on the front of the bench. Benches also carry accession information for the tree or trees used for their fabrication.
A commemorative bench at the Arnold Arboretum may be secured for a 100 percent tax-deductible donation of $10,000. The donation period will last 10 years, and may be renewed for the cost of a new donation. Donors should allow approximately 10 weeks from the day the donation is received for their bench to be installed and dedicated in our landscape.
If you have questions or would like to make arrangements for a commemorative bench, please email Jon Hetman, Associate Director of External Relations and Communications, or call 617.384.5763.