An Interview with Bruce Wilson, Photographer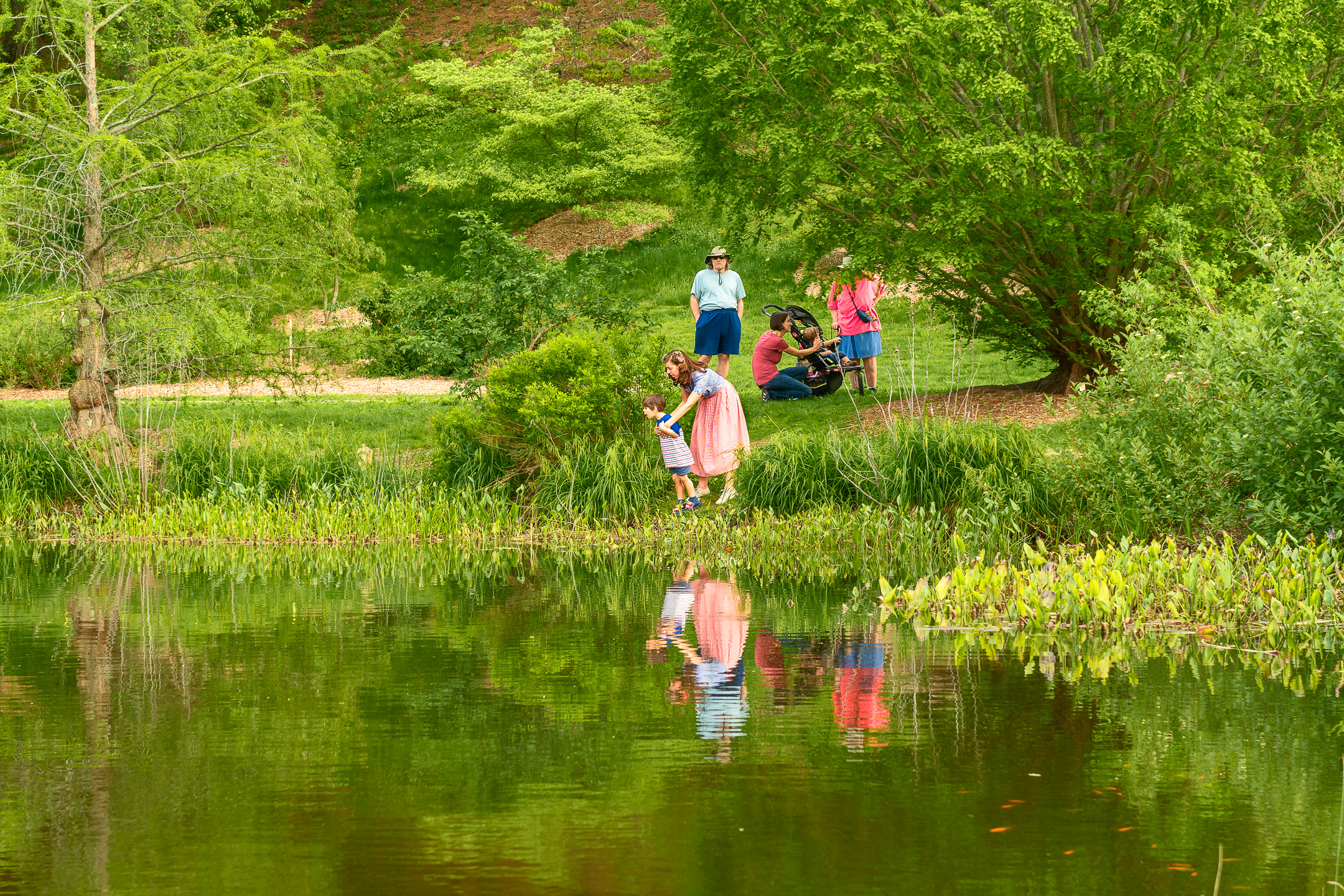 Bruce, I am so pleased that your current exhibition, Urban Ponds, was able to transfer with such visual strength to a virtual platform. When proposing this show to me, how did you think about your possible theme, and its alignment with the Arboretum's focus?
We first met not long after I returned from a photography workshop in Maine, where I'd come across some wonderful ponds with autumn leaves both on the surface and reflecting off the surface. Thus, ponds were on my mind. As for the Arboretum's focus, the mission notes the Arboretum seeks to "foster greater understanding, appreciation, and stewardship of Earth's botanical diversity and its essential value to humankind." Having visited the Arboretum and its ponds before I proposed the show, I certainly saw how people appreciated it and did pay attention to botanical labels and the trees' features.
Talk about photographing water. What intrigues you, and are there any special considerations when trying to capture the image of water with a camera?
Water intrigues me because I can capture the surface, maybe beneath the surface, and a reflection off of the surface. I can photograph a reflected sky in such a way that makes it difficult to distinguish between it and the actual sky. As for special considerations, one is the large tonal range, it's a challenge to not overexpose the bright features or underexpose the dark features.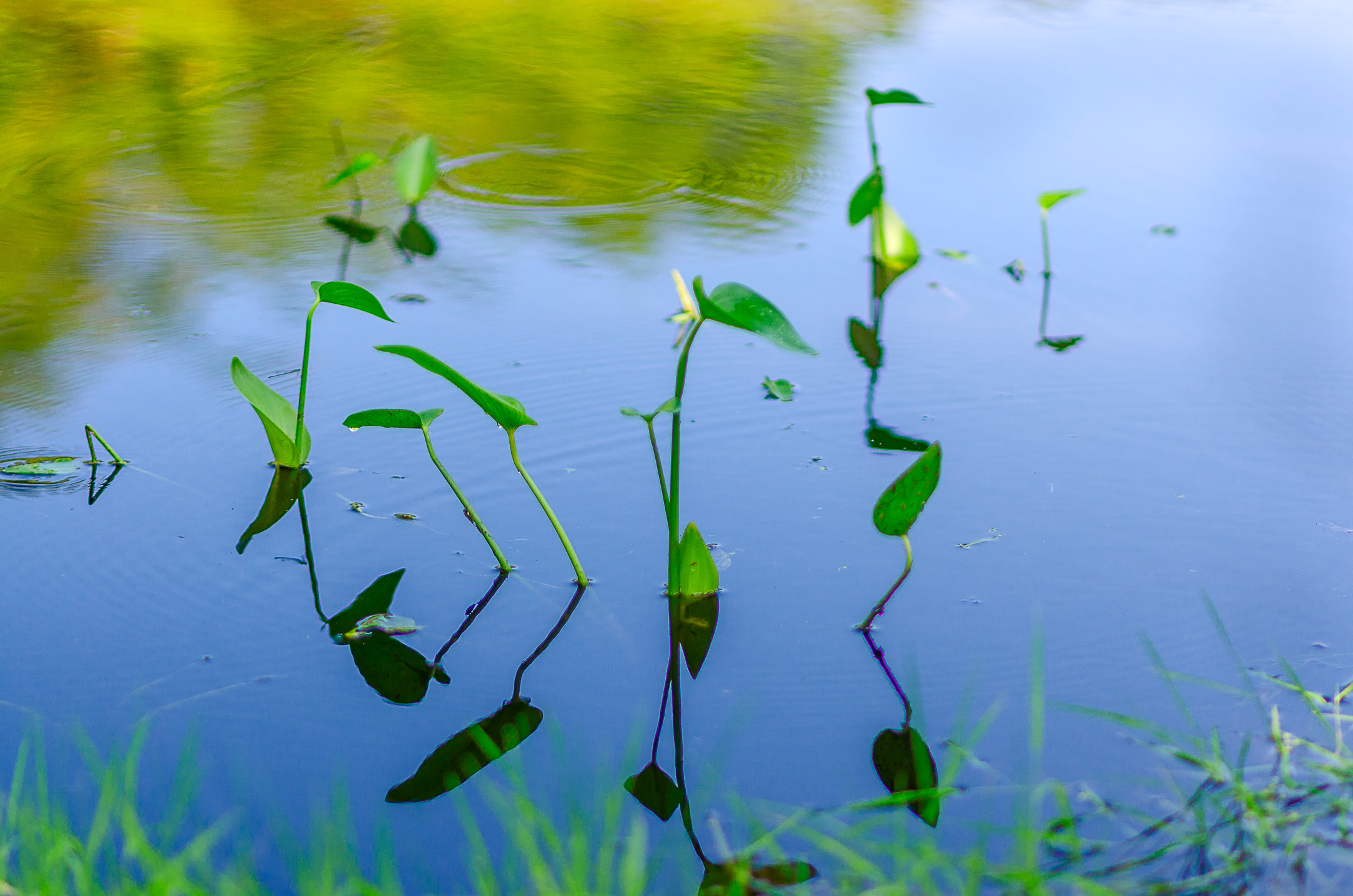 Do you manipulate your photos in any way to achieve your final print?
I do and I don't. I take a fair amount of liberty with enhancing the colors and contrast. We humans are great at doing this when we look upon a scene such as a pond or stand of trees, our vision system naturally creating tonal or chromatic contrast in the scene. Cameras don't capture things as humans see them, so I need to enhance the original image. I am reluctant, however, to change colors or to delete things.
What is important to you in bringing in the human element, how does that inform your viewpoint and your message?
The human element is, for me, vital. The Arboretum a place to exercise, to meditate, to relax, to socialize, to play, to learn, and most importantly to experience nature. I wanted to show how much visitors enjoyed the ponds. Children in particular caught my attention. Photographing children discovering nature is exhilarating. As for my message, I want to interest people in this wonderful place and encourage them to visit and enjoy it.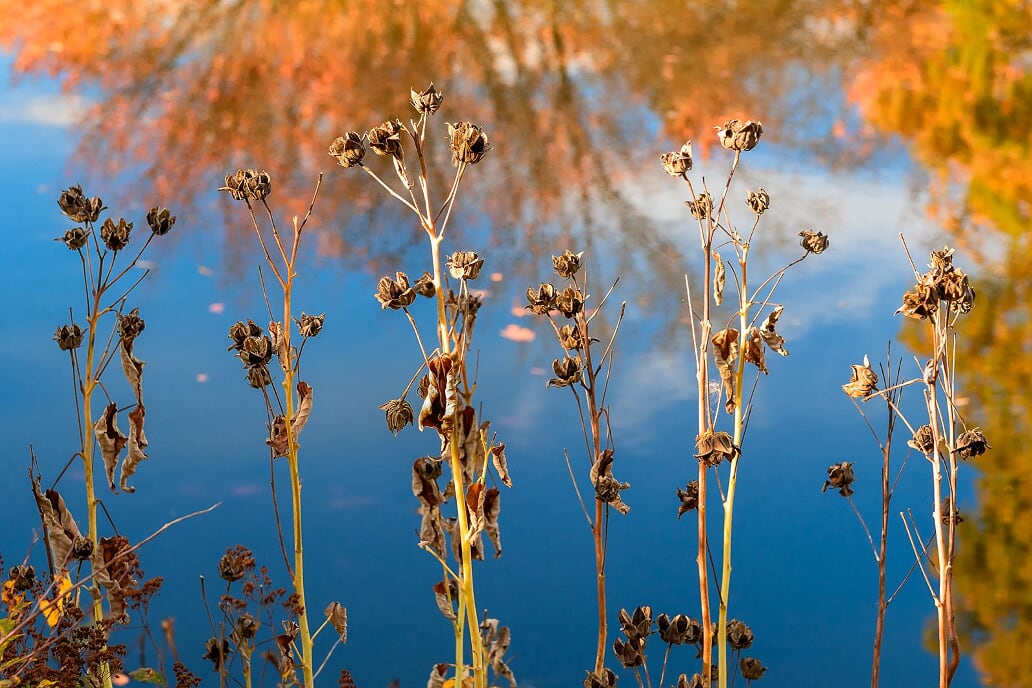 Your work in this show is a mix of images with visitors to the Arboretum interacting with the ponds, and then others that capture pure nature. How did you decide the final composition of the show?
I sought a balance of photographs across the different seasons, with and without people, and some with buildings showing in the reflection. I wanted viewers to know that these ponds are close to an urban setting and that the Arboretum is a type of oasis. The flora also interested me, and I wanted to capture them in an interesting way, such as the photograph Fall is Here, where I highlight the dried leaves and stems. I also wanted to capture flora in a perhaps playful way—as I tried to do with the A Family Stroll photograph, where the plants look like they are out for a walk. I was continually struck by how often people stopped to gaze at the ponds or look for fish or turtles. They momentarily forgot themselves. There really is something mesmerizing about water, and I hope that this exhibition conveys that.
View our online exhibition of works by Bruce Wilson, Urban Ponds: Essential Ecosystems for the Enjoyment and Discovery of Nature