I started to draw local landmarks soon after I moved from the west coast of Canada to a close-knit, rapidly gentrifying Caribbean neighborhood bordering Brooklyn's Prospect Park. Wracked with useless newcomer's guilt and a terrible feeling of isolation, I put my pen to paper—as though the careful study and reproduction of the neighborhood could save it, or at least temper my influence on it. As though I could create a home through the sheer diligence of spending forty hours inking individual bricks.
About a year into the pandemic, as the sirens wailed through my devastated neighborhood, I moved to a small, lonely apartment right next to the park and became ill with a mysterious cluster of symptoms. Each day, I dragged myself outside to walk through the park, circling the same loop as my body spiraled into what would be diagnosed as permanent chronic illness. In this doubly strange context, both the world and me spinning into crisis, I turned my gaze to the trees.
I want to say that I was pulled to learn each species by name and to identify them by their leaves, buds, bark, and habits. I wasn't. The trees in the park were too strange, too seasonal, and too architected; nothing like the impossibly dense, unfathomably green forests of cedar and hemlock where I grew up, where every inch of space is claimed by a living thing. The trees of Prospect Park didn't create a home for me. I didn't even experience them as place. They were more like neighbors, with their own private stories, their own reasons for ending up in an unlikely locale, and their own strategies of perseverance.
What I connected with most was simply what I saw as I drew: glorious configurations of light and dark, cluster and line, each one similar but completely itself. I didn't need to know who they were to hear what I needed to hear from them—a simple invitation towards continuity. I'm grateful to the trees for that, and to arborist Michael Marino of the Prospect Park Alliance, whose contributions to this essay allowed me to finally meet my neighbors. —LT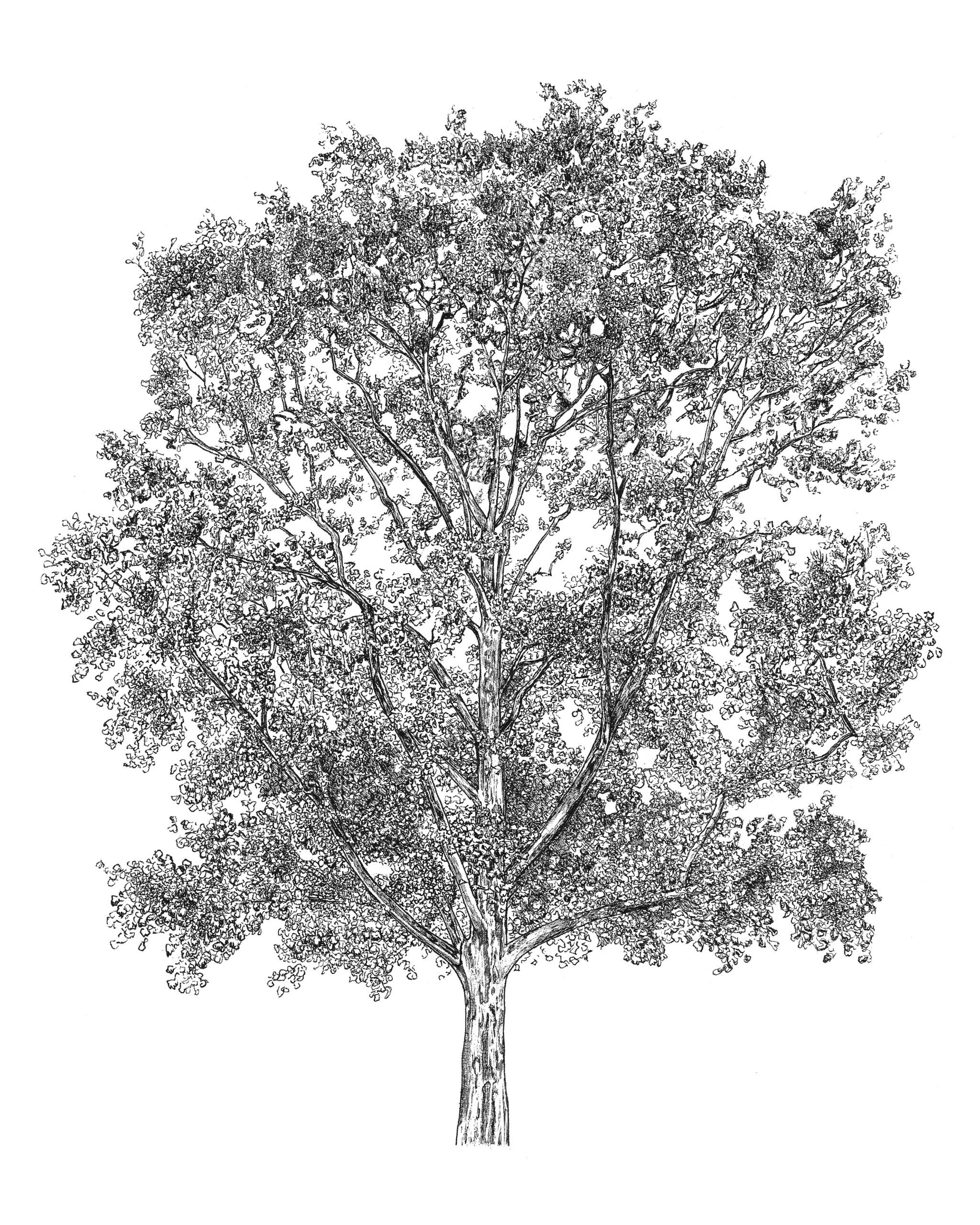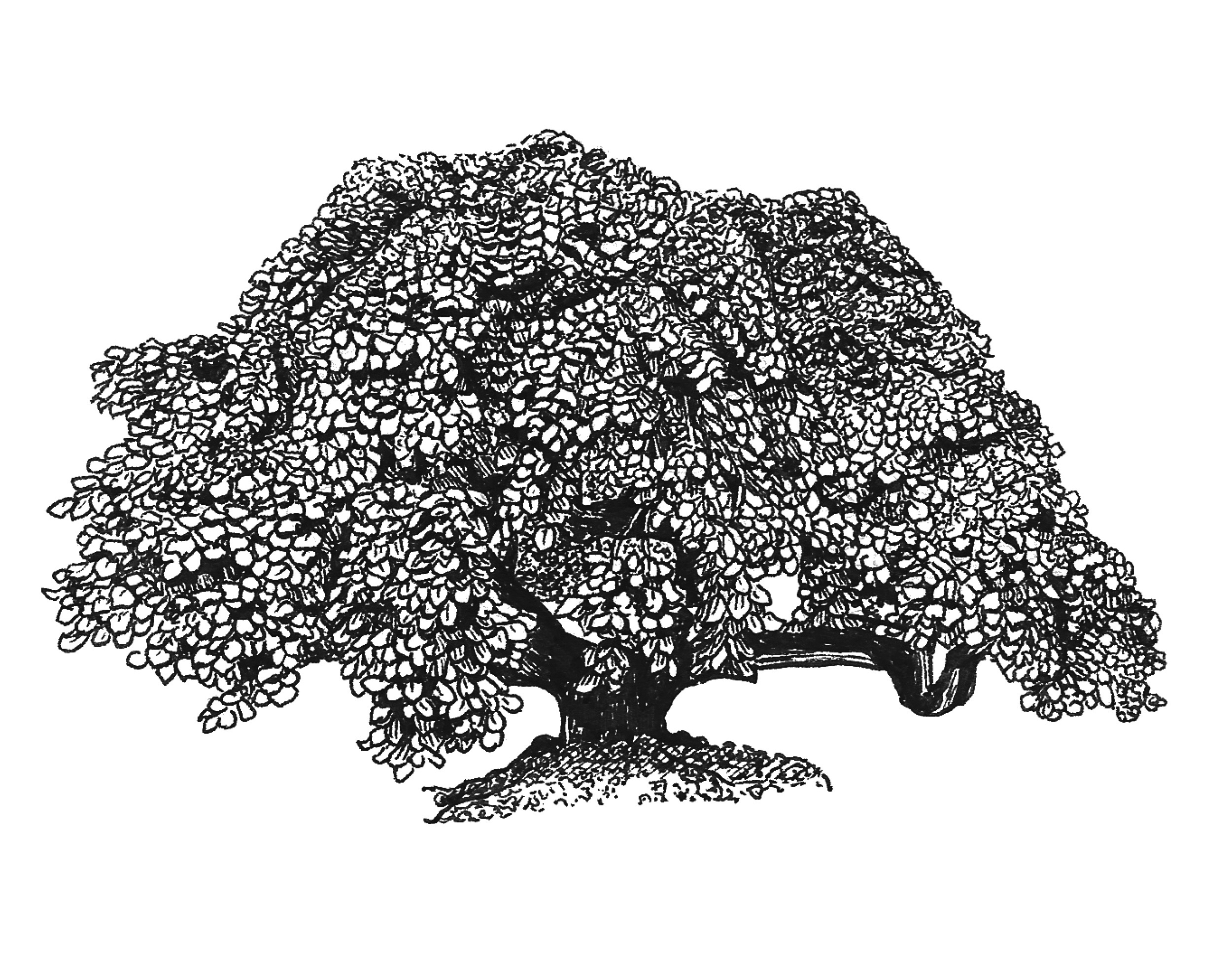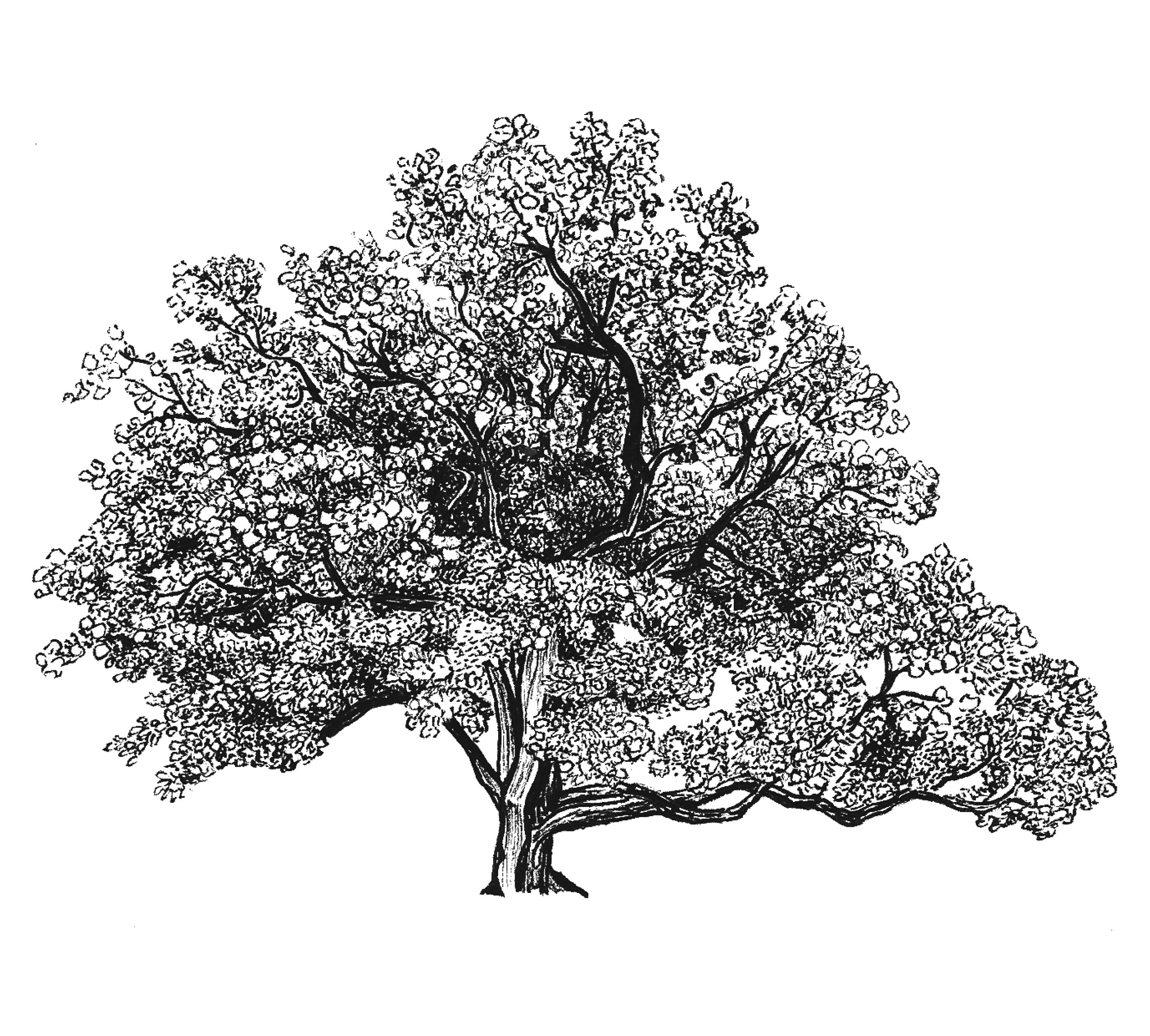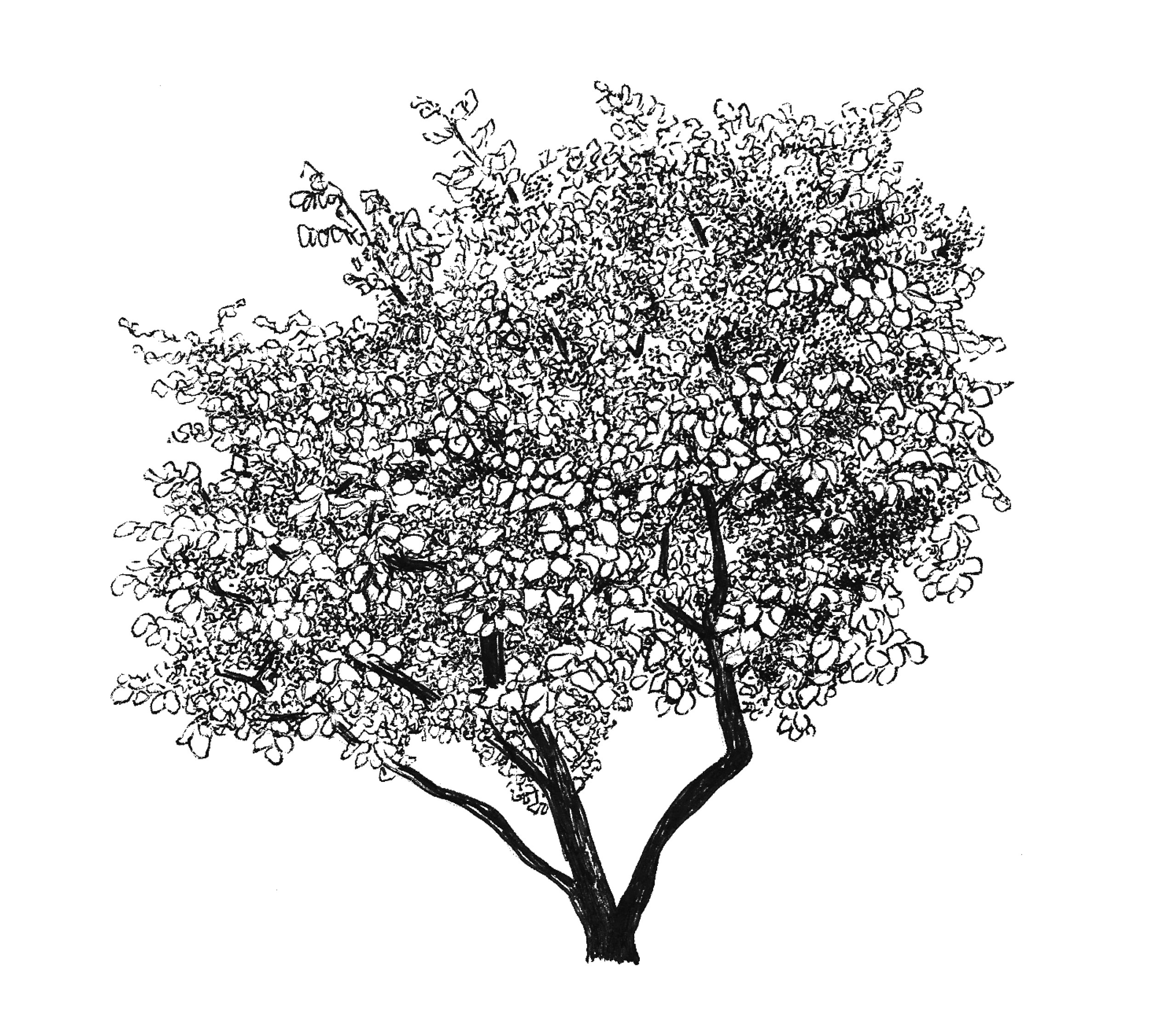 ---
Laura Thorne is an artist and art director currently living in Catskill, New York.
Michael Marino is an ISA-certified Arborist and serves as the Forester of the Prospect Park Alliance.
---
From "free" to "friend"…
Established in 1911 as the Bulletin of Popular Information, Arnoldia has long been a definitive forum for conversations about temperate woody plants and their landscapes. In 2022, we rolled out a new vision for the magazine as a vigorous forum for tales of plant exploration, behind-the-scenes glimpses of botanical research, and deep dives into the history of gardens, landscapes, and science. The new Arnoldia includes poetry, visual art, and literary essays, following the human imagination wherever it entangles with trees.
It takes resources to gather and nurture these new voices, and we depend on the support of our member-subscribers to make it possible. But membership means more: by becoming a member of the Arnold Arboretum, you help to keep our collection vibrant and our research and educational mission active. Through the pages of Arnoldia, you can take part in the life of this free-to-all landscape whether you live next door or an ocean away.
For more tree-entangled art, science, and writing, subscribe to Arnoldia by becoming a member of the Arnold Arboretum.