As part of our sesquicentennial, Arboretum Research Talks will celebrate 150 years of research at the Arboretum. Most AA research talks will feature speakers with an Arboretum connection (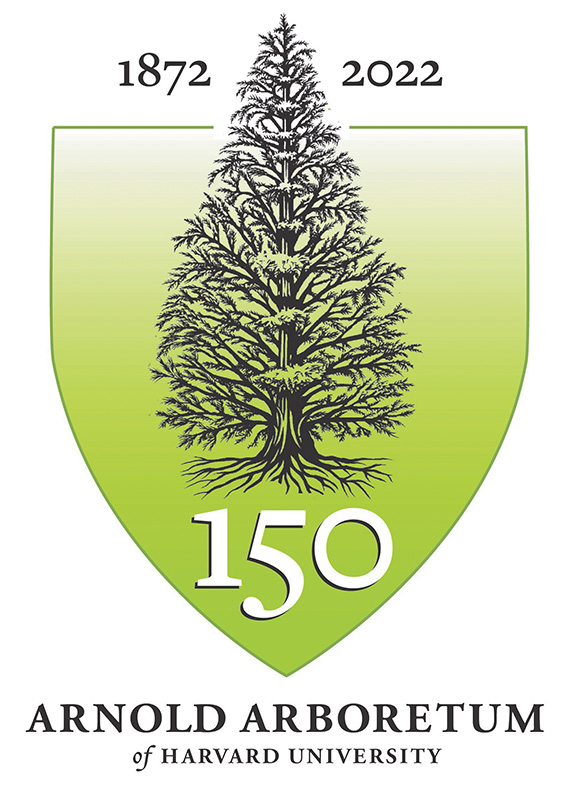 ) including current and former scientists, postdoctoral researchers, students, interns, and visitors researching in our labs and greenhouses at Weld Hill, on the grounds, and in the collections. Our sesquicentennial offers a unique opportunity to celebrate our illustrious past and help define and amplify what it means to be a twenty-first century arboretum in service to science and humankind.
The Arnold Arboretum and the Harvard University Herbaria (HUH) will hold a joint seminar series this Spring. All talks are free and open to all. To receive announcements, sign up for the AA Research Talks mailing list.
WATCH LIVE wherever you are! Talks will either be available LIVE on Zoom (please note registration is REQUIRED) OR on the Arboretum's YouTube channel (please note, the YouTube live stream video is entitled "AA Research Talks" and is visible only when a live stream is in progress.)
Upcoming Talks
See our events page for more lectures, classes and tours at the Arboretum.
See more Harvard Events (calendar hosted by the Harvard University Center for the Environment).