Research at the Arboretum spans a diverse range of disciplines, from organismic and evolutionary biology, molecular and developmental biology, and plant physiology to studies in ecology, environment, and biodiversity. The Arboretum supports investigations in our world-renowned living collection, herbarium, library and archives, research laboratories, and in Asia by awarding fellowships and awards to students, post-doctoral researchers, and professionals of the biological and horticultural sciences. Meet our awardees below.
---
2023 Awardees
---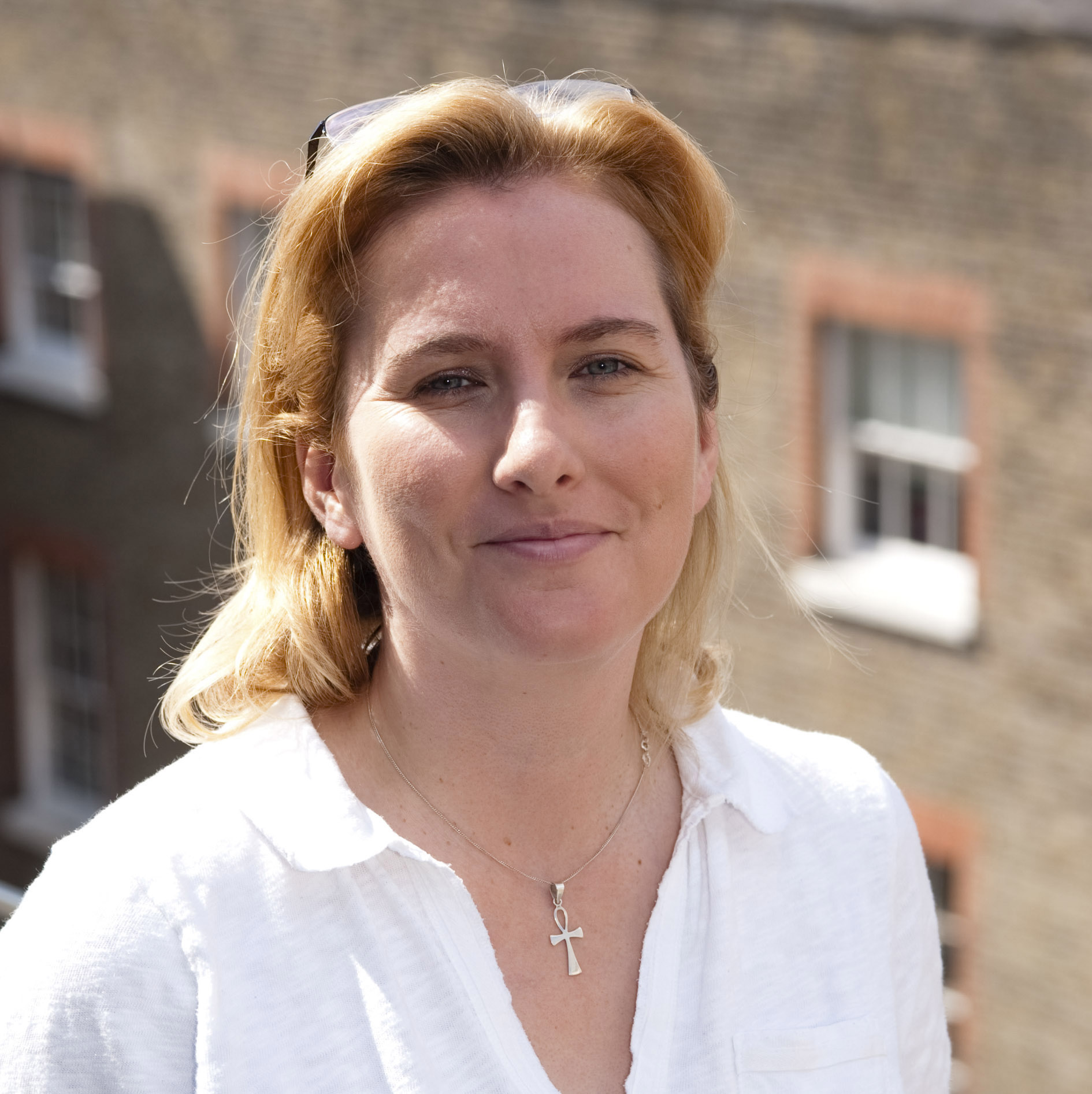 Christina Hourigan
Cunin/Sigal Award
PhD Candidate, Royal Holloway University of London, and Royal Botanic Gardens, Kew
As part of her PhD research, Christina Hourigan is examining the history of arboreta as sites of global botanical significance and exchange but also as places of cultural value and knowledge sharing. In particular, she will focus on the correspondence between the directors, curators, and plant collectors of Kew Gardens and the Arnold Arboretum during the early development of their collections.
---
Wyatt Oswald
Sargent Award
Professor, Emerson College
Wyatt Oswald will combine historical information available in the archives of the Arnold Arboretum with the identification of pollen in a lake-sediment core from a pond on the estate of the first director of the Arnold Arboretum, Charles S. Sargent. This study will provide a detailed record of how the vegetation on the estate and woodlands has changed over time.
---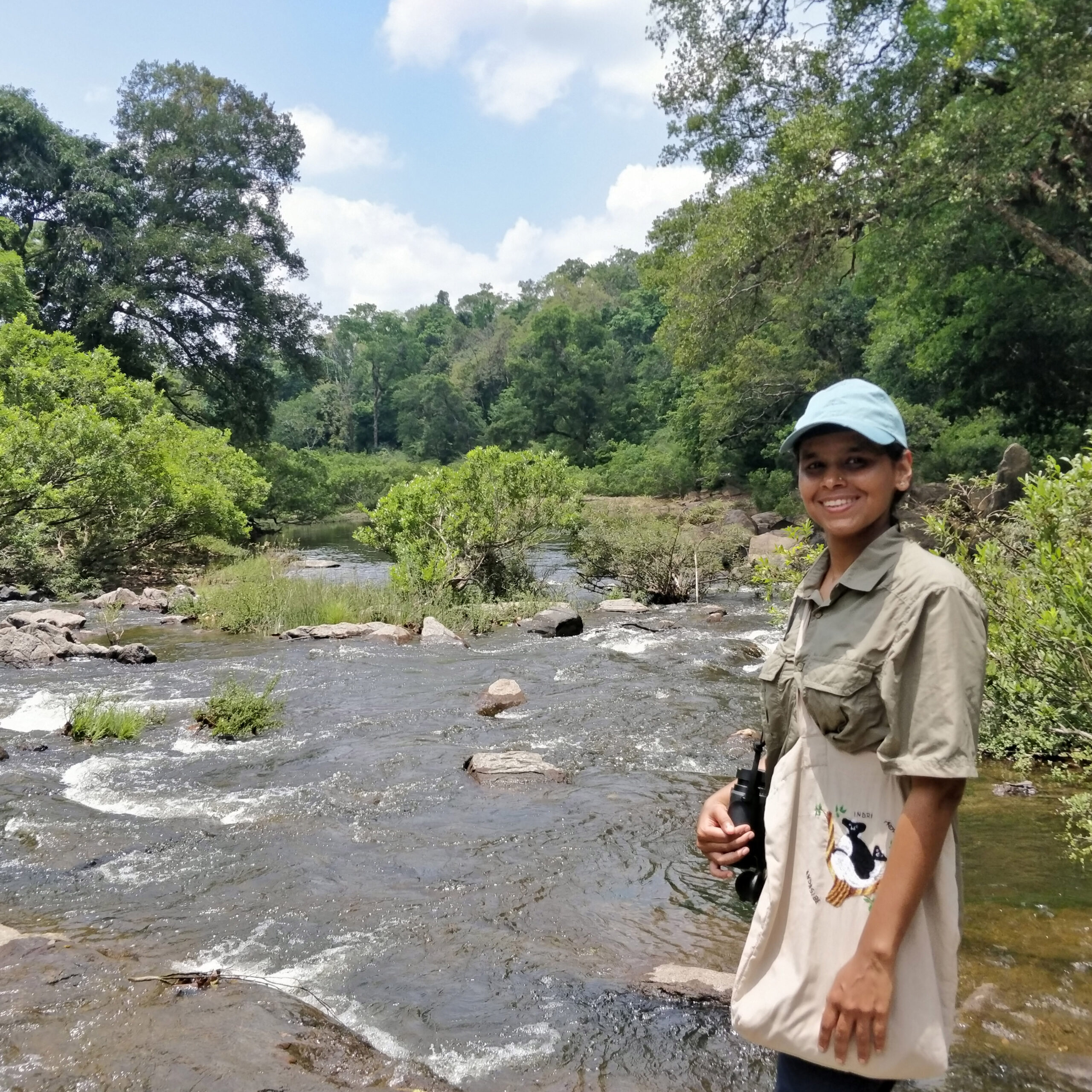 Sumashini Pagaldevatti
Ashton Award
PhD Student, University of Illinois at Urbana-Champaign
Sumashini Pagaldevatti will examine the interaction between fungal pathogens and seeds and the impact of this interaction on the recruitment and diversification of plant species in tropical forests using common garden experiments. The Ashton Award will support her research in Western Ghats, India.
---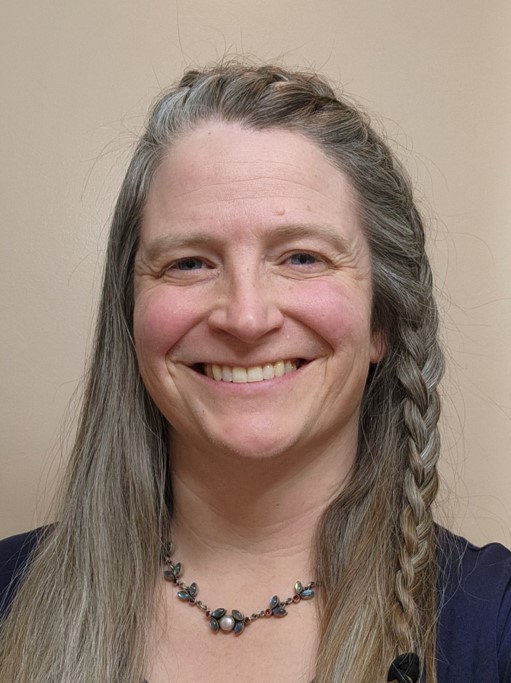 Jessica Savage
Jewett Prize
Associate Professor, University of Minnesota, Duluth
Building on her work as a Putnam fellow, Jessica Savage will examine a diverse set of species in the Arboretum's living collections to see how the anatomical diversity of phloem, the part of the vascular system responsible for sugar transport, may impact patterns of vegetative and reproductive growth.
---
Ashanti Shih
Sinnott Award
Assistant Professor, Vassar College
As a professor of history, Ashanti Shih will engage with the Arboretum's historical archives, photographs, herbarium and living collections as well as staff to dive deep into the colonial histories and legacies of the Arboretum's collections of plants from East Asia.
---
2022 Awardees
---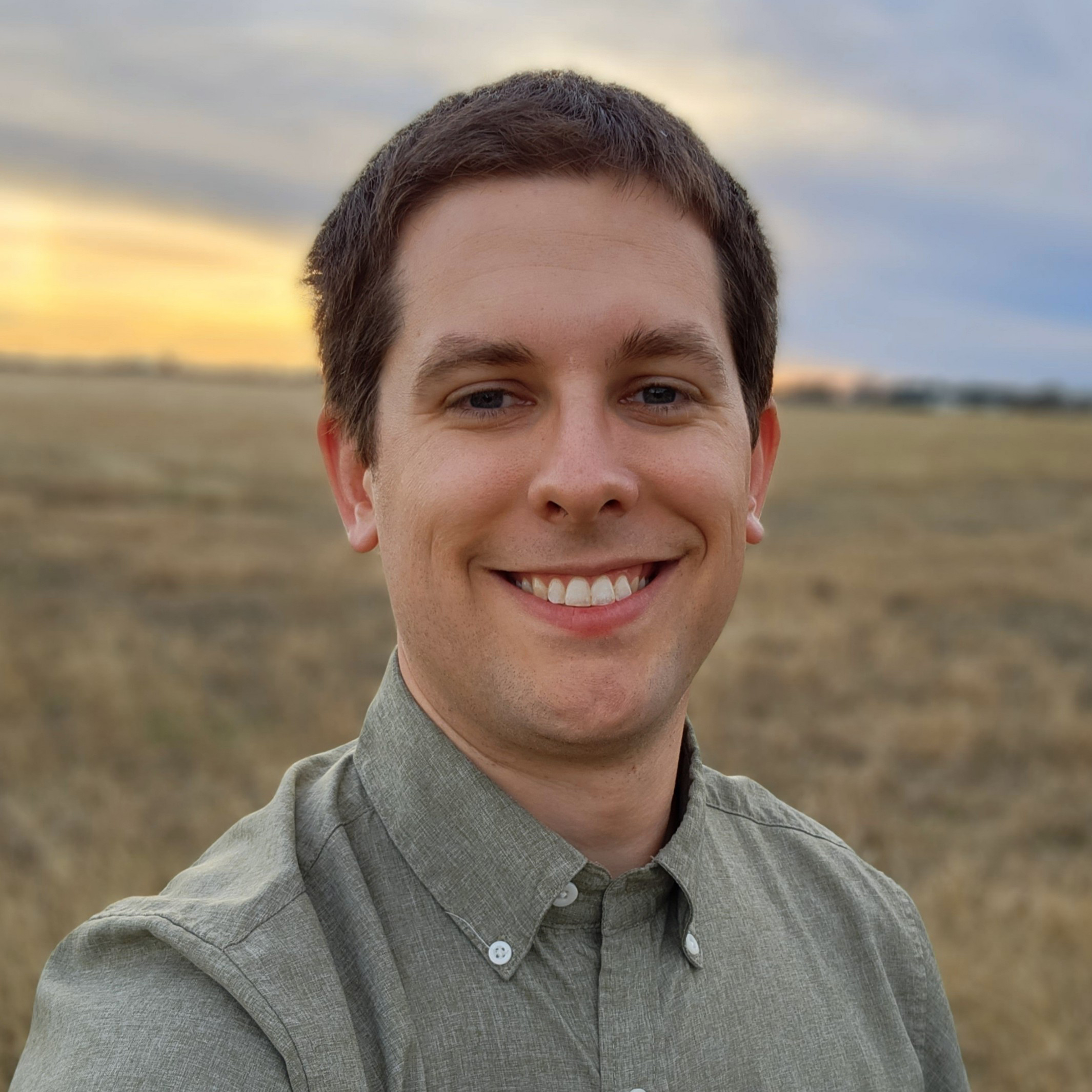 Warren Chatwin
Jewett Prize
Research Scientist, USDA Agricultural Research Service
The Arboretum's nationally accredited hickory collection was recently used to develop a genetic analysis pipeline capable of identifying the species and/or hybrid status of unknown hickory samples using low-coverage DNA sequencing. This pipeline includes hickories from the USDA germplasm repository and others sourced from other geographic areas like Texas. However, it needs to be tested on hickories from other geographic regions before it can be used to screen trees for inclusion in the USDA germplasm repository. With the support of the Jewett Prize, Warren Chatwin collected young leaf tissue from 216 wild-origin hickories and 4 hybrids at the Arnold Arboretum for DNA sequencing and testing of their genetic analysis pipeline.
---
Christina DeJoseph
Sinnott Award
Masters Student, Tufts University
Nine chiropteran (bat) species native to the Northeast pollinate plants, disperse seeds, and manage insect populations, yet are threatened by white-nose syndrome, habitat destruction, and anthropogenic noise. As the planet becomes more urbanized, it is imperative to use cost-effective monitoring technology, such as acoustic recording devices, to investigate the biodiversity level in microhabitats throughout urban green spaces. Christina DeJoseph received a Sinnott Award to utilize ultrasonic and acoustic range monitors in eight microhabitats throughout the 281-acre Arboretum landscape to assess the presence and biodiversity of bat species based on animal vocalization density and diversity. Christina's research identified seven species of bats, in addition to frogs, birds, and mammals, for a clearer picture of ecosystem health at the Arboretum that could inform future conservation initiatives.
---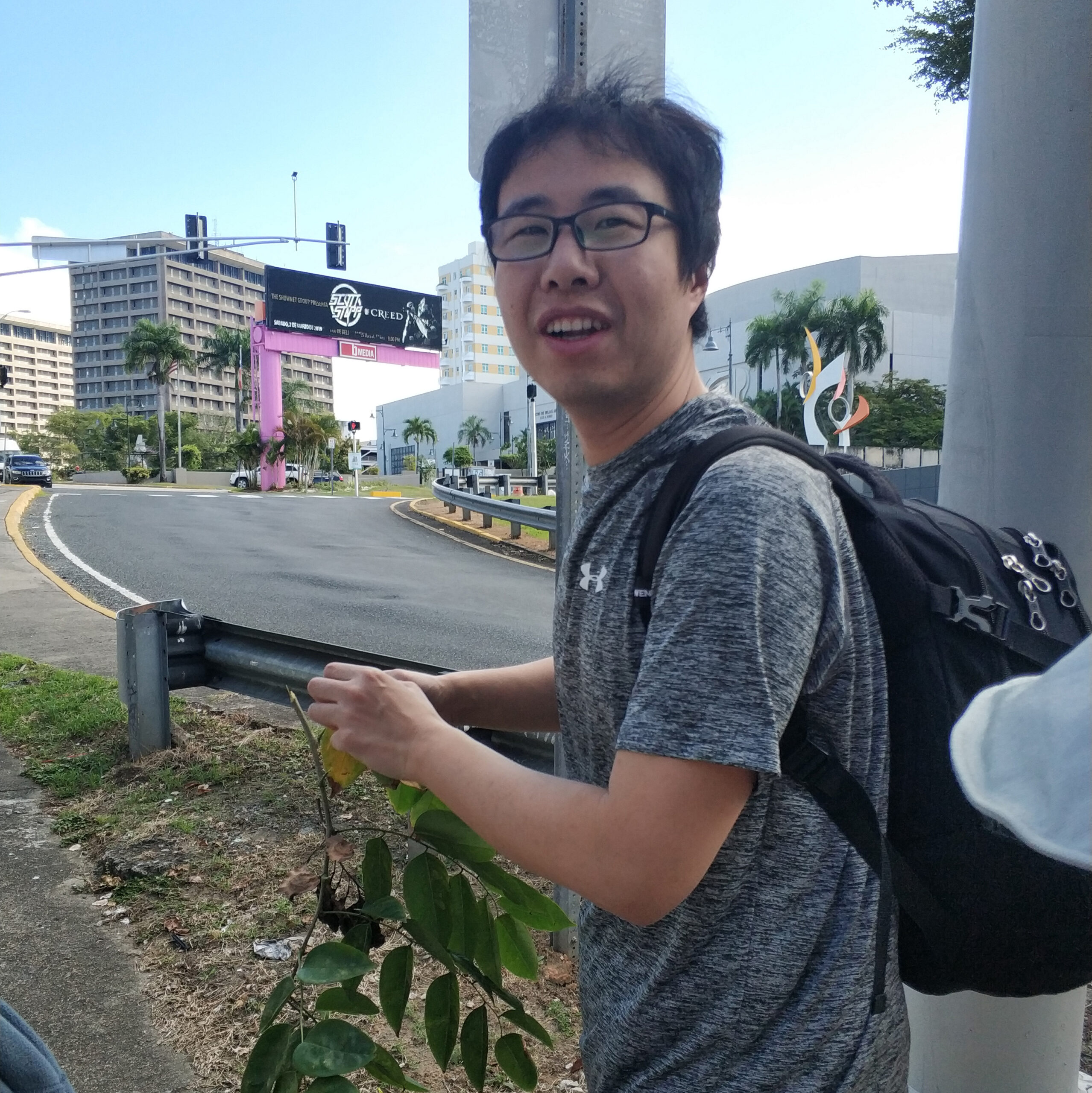 Lei Duan
Hu Award
Faculty, South China Botanical Garden
Papilionoideae is the largest subfamily in the pea family, comprising around 14,000 species. Members of this family—with the showy, butterfly-like flowers that give it its name—include common gardening trees in North America and East Asia, including our native yellowwood (Cladrastis kentukea) and Asia's wing-fruited pagoda tree (Platyosprion platycarpum). Lei Duan received the Shui-Ying Hu Student/Postdoctoral Exchange Award to clarify whether the Chinese and Japanese lineages of P. platycarpum are truly the same species as sugggested by most taxonomists. Populational phylogenomic analyses will reveal how and when the genus Platyosprion dispersed from northeastern Asia to southern China and southern Japan. The phylogenomic analyses can also reflect, to some extent, environmental changes in eastern Asia since the Miocene (about 20 million years ago).
---
Heather Gladfelter
Sinnott Award
Postdoctoral Fellow, University of Georgia
The Franklin tree (Franklinia alatamaha) can no longer be grown in its native range due to extreme susceptibility to Phytophthora cinnamomic, an exotic plant pathogen that causes a devastating root rot disease and is now ubiquitous in soils across the American Southeast. Since no natural resistance to P. cinnamomi has been identified within the cultivated population of Franklina, conventional breeding will not resolve the problem. Heather Gladfelter and colleagues received a Sinnott Award for studies focused on identifying and introducing resistance to P. cinnamomi into the remaining cultivated germplasm of F. alatamaha. The Sinnott Award will aid their novel breeding approach that utilizes mutagenesis of in vitro shoots to produce new genetic variants of F. alatamaha resistant to the pathogen.
---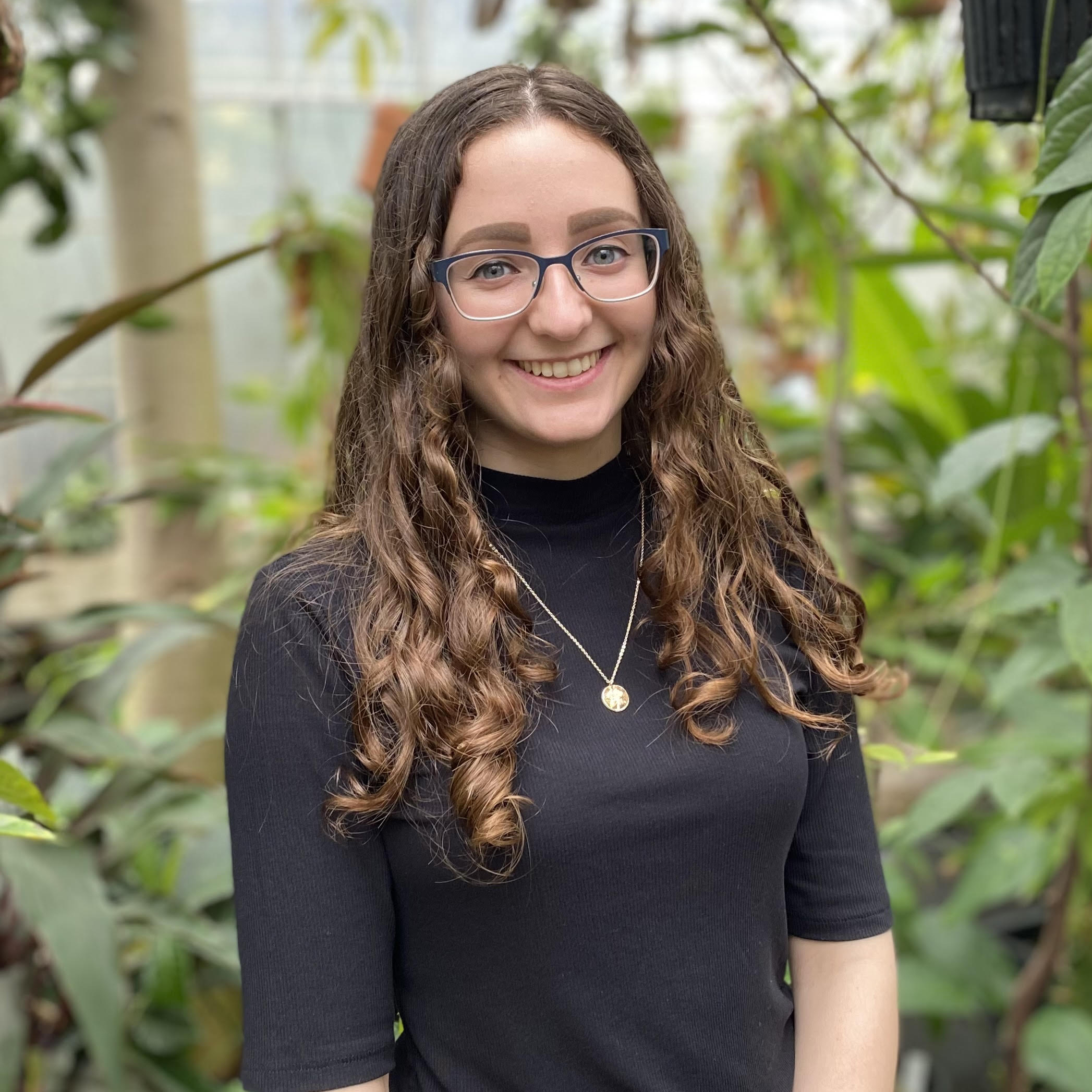 Lindsey Kollmer
Cunin/Sigal Award
Undergraduate Student, University of Connecticut
Lindsey Kollmer studies how flower development affects phenology—the timing of annual events in the life of plants. Climate change is shifting the phenology of many species, a fact well documented at the Arboretum. The phenology of flowering plants is of particular interest to biologists because of its importance to ecology, since climate change may create phenological mismatches between plants and other species (like pollinators) that interact with them. With support from the Cunin-Sigal Research Award, Lindsey is examining dormant winter buds in several species of Magnolia and Cornus (Dogwood) trees at the Arboretum that flower at different times to understand how their development relates to phenology using light and scanning electron microscopy.
---
Aparna Krishan
Ashton Award
PhD Student, Nature Conservation Foundation, India
Restoring forests diminished or erased by human development is a strategy gaining traction globally to counter environmental degradation and climate change, but are these efforts effective? In the tropics, up to 90 percent of woody plants depend on animals for seed dispersal, a crucial factor in the long-term recovery of these ecosystems and their natural functioning. Aparna Krishan studies the negative impacts of human interference with these plant-animal interactions, and evaluates how restoration can help remedy the impacts. With support from the Ashton Award for Student Research, she is conducting field work to evaluate the recovery of animal seed dispersal following ecological restoration in degraded forest fragments of the Western Ghats Global Biodiversity Hotspot, India.
---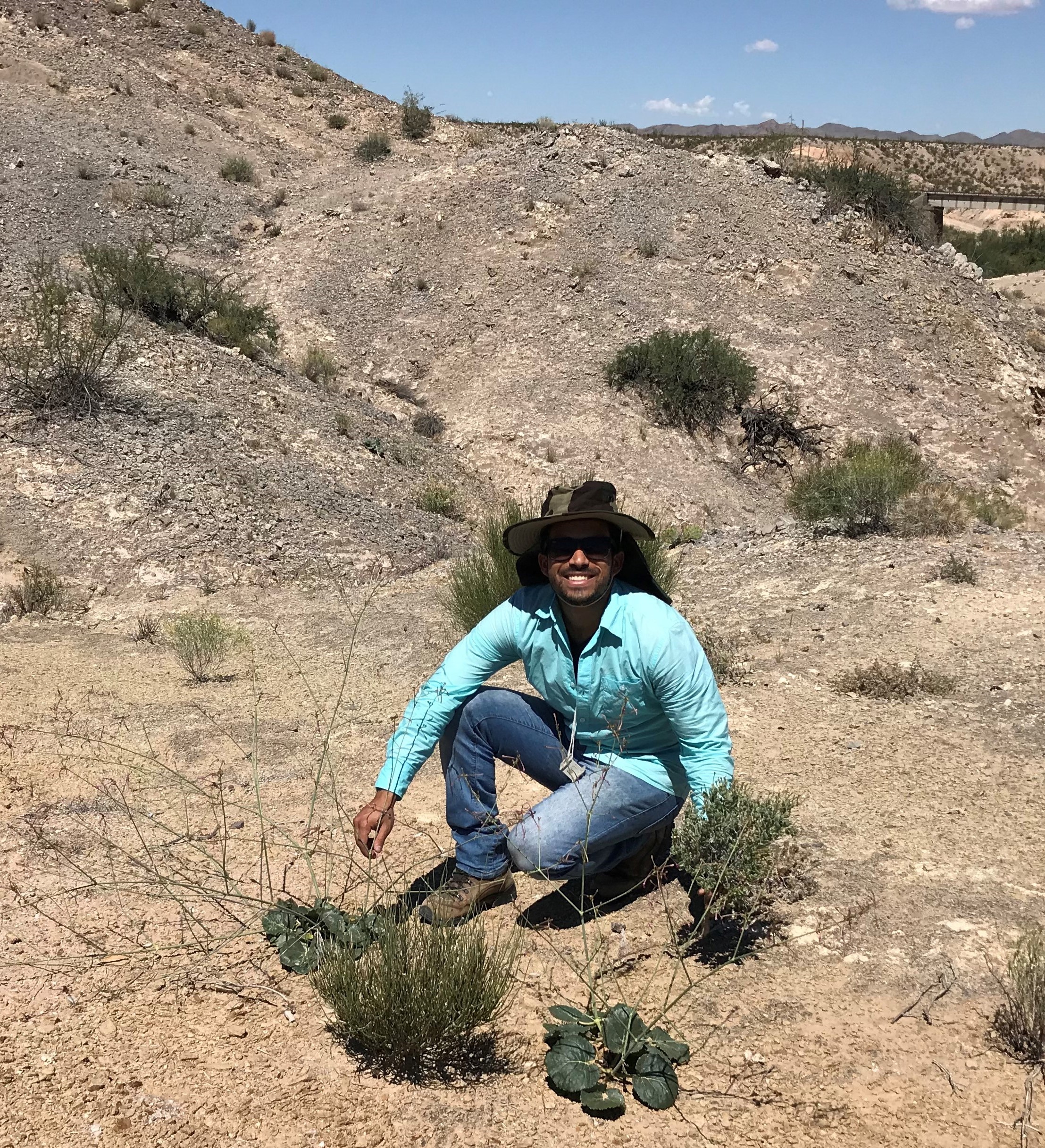 Israel Lopes da Cunha Neto
Sargent Award
Postdoctoral Fellow, Cornell University
In climbing plants, instead of forming the typical ring of wood and bark, many stems display unusual organizations of vascular tissues which vary from cylindrical stems with heterogeneous distribution of wood and bark to asymmetrical stems. Why do vines have unusual stem architecture? Israel Cunha Neto and colleagues received a Sargent Award for Visiting Scholars to use the living collections to study the developmental anatomy and molecular genetics underlying successive cambia formation in three pairs of distantly related groups: wisterias and common bean in the legume family; Cocculus and Canadian moonseed in the moonseed family; and Gnetum and Ephedra in the gymnosperms. Each pair includes a species with successive cambia and a counterpart with regular anatomy. This research—the first of its kind—will shed light on how successive cambia form across vascular plants, which at the same time can illuminate how radial growth occurs in ecological and economic important commercial trees.
---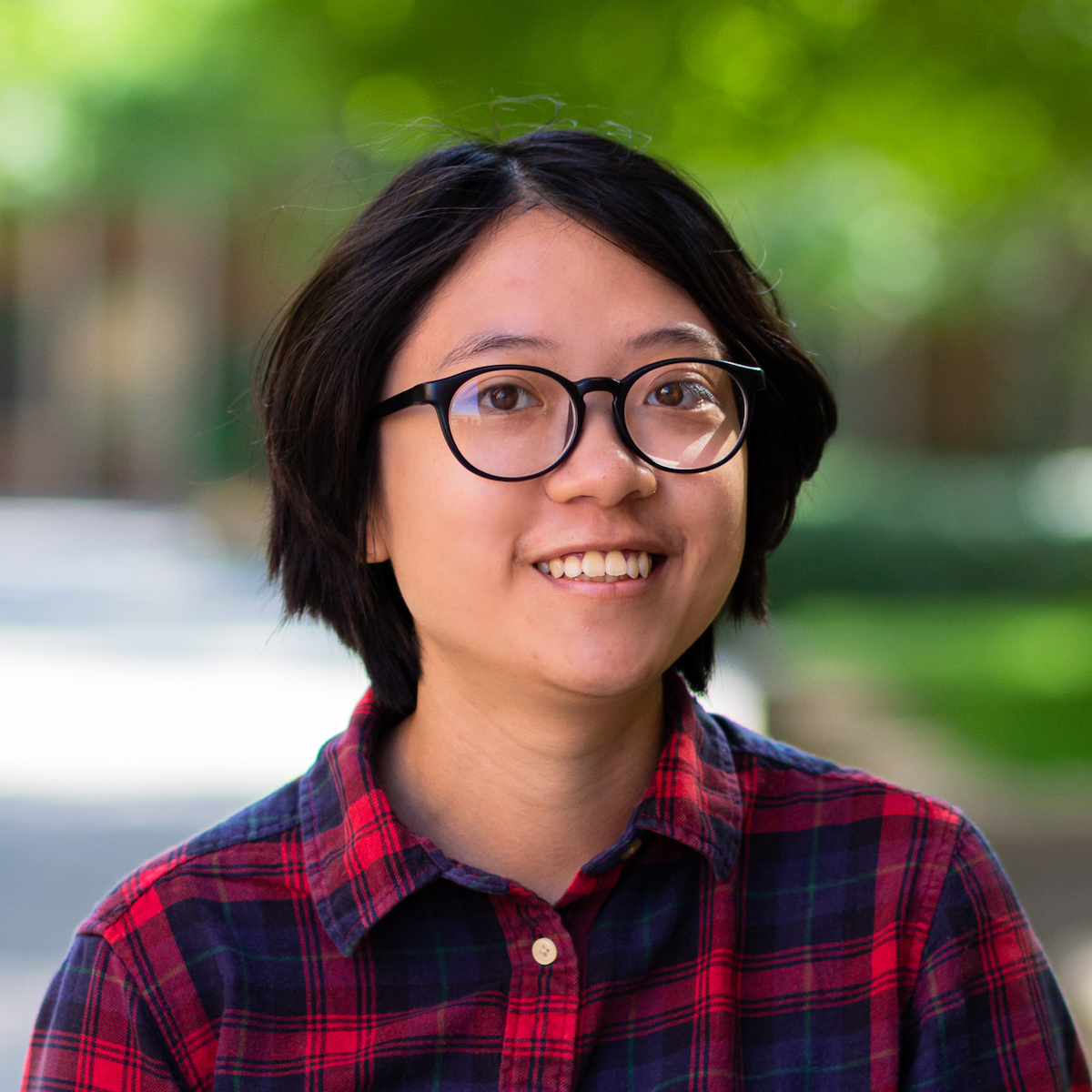 Chau Pham
Ashton Award
PhD Student, University of Minnesota, Twin Cities
With support from the Ashton Award for Student Research, Chau Pham is conducting field research to examine seedling regeneration in different dry-deciduous forests across Central and Southern Vietnam. Her research aims to understand potential factors that drive the distribution of dry-deciduous forests in Vietnam and their seedling regeneration patterns. These processes include topography, soil type, anthropogenic disturbance, and fire. Future field work will focus on one of these factors—fire—and its role in suppressing evergreen species and promoting grasses and deciduous species, as well as how the fire history of the region has shifted the distribution of deciduous forests and its implications for future fire management practices.
---
Dustin Ray
Sinnott Award
Postdoctoral Fellow, University of Minnesota, Duluth
The leaf stalk (petiole) connects the leaf blade (where photosynthesis occurs) to the rest of the plant body (where water is drawn up from the roots). Although this diminutive structure is incredibly important for plant survival—the sugars from photosynthesis must be transported across the petiole to reach the stem and water from the roots must move through the petiole to exit into the atmosphere from the leaves— the petiole is understudied. We know very little about its physiology and how it may assist or hinder the transport of water and sugar. With the Sinnott Award, Dustin is investigating two portions of the petiole: the base which connects to the plant stem, and the tip, which connects to the leaf blade using diverse trees in the Arboretum. These two portions are significant because researchers have documented divergences and convergences in the tissues that transport water (xylem) and sugar (phloem).
---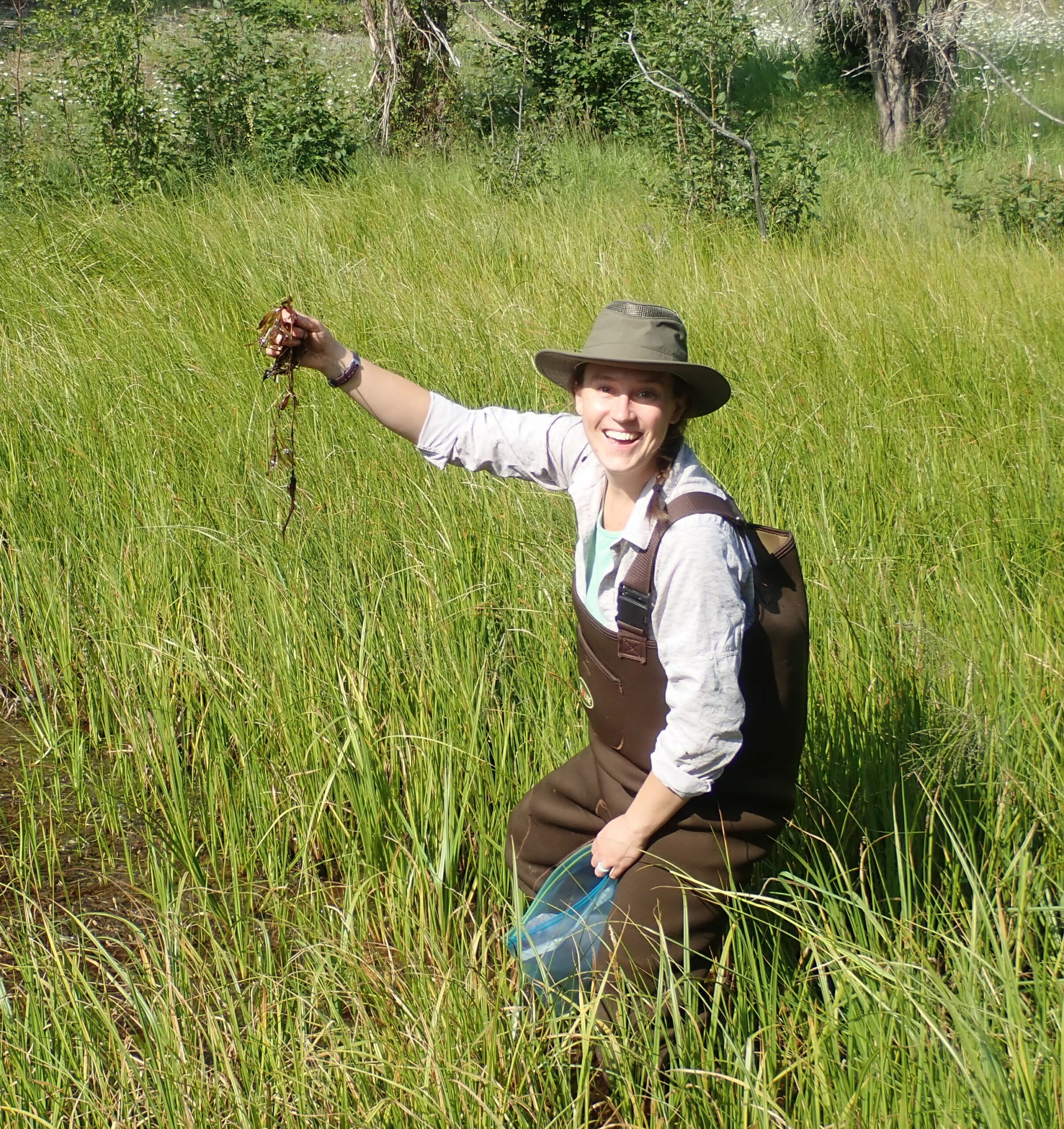 Audrey Spencer
Deland Award
PhD Student, University of Colorado, Denver, Denver Botanic Gardens
Audrey Spencer is interested in a simple question: Which plants are where, and why? This seemingly simple question is surprisingly complex. With the Deland Award for Student Research, Audrey is delving into the question with a focus on Physocarpus which occupies a disjunction (or geographic separation) between eastern Asia and North America. These disjuncts typically have many more species in eastern Asia than in North America, the former being a hotspot of temperate biodiversity. Physocarpus offers an exception to this trend, with only one species in eastern Asia and six in North America. Additionally, Physocarpus has an identity problem. The seven Physocarpus species currently recognized by botanists have approximately 30 synonyms from four different genera, named over a 250-year period. By collecting over 250 samples representing some 70 populations of all seven recognized species of Physocarpus—including 14 samples from the Arboretum—Audrey will use sequence, morphological, and geographic data to clarify the taxonomy, systematics, and biogeography of Physocarpus.
---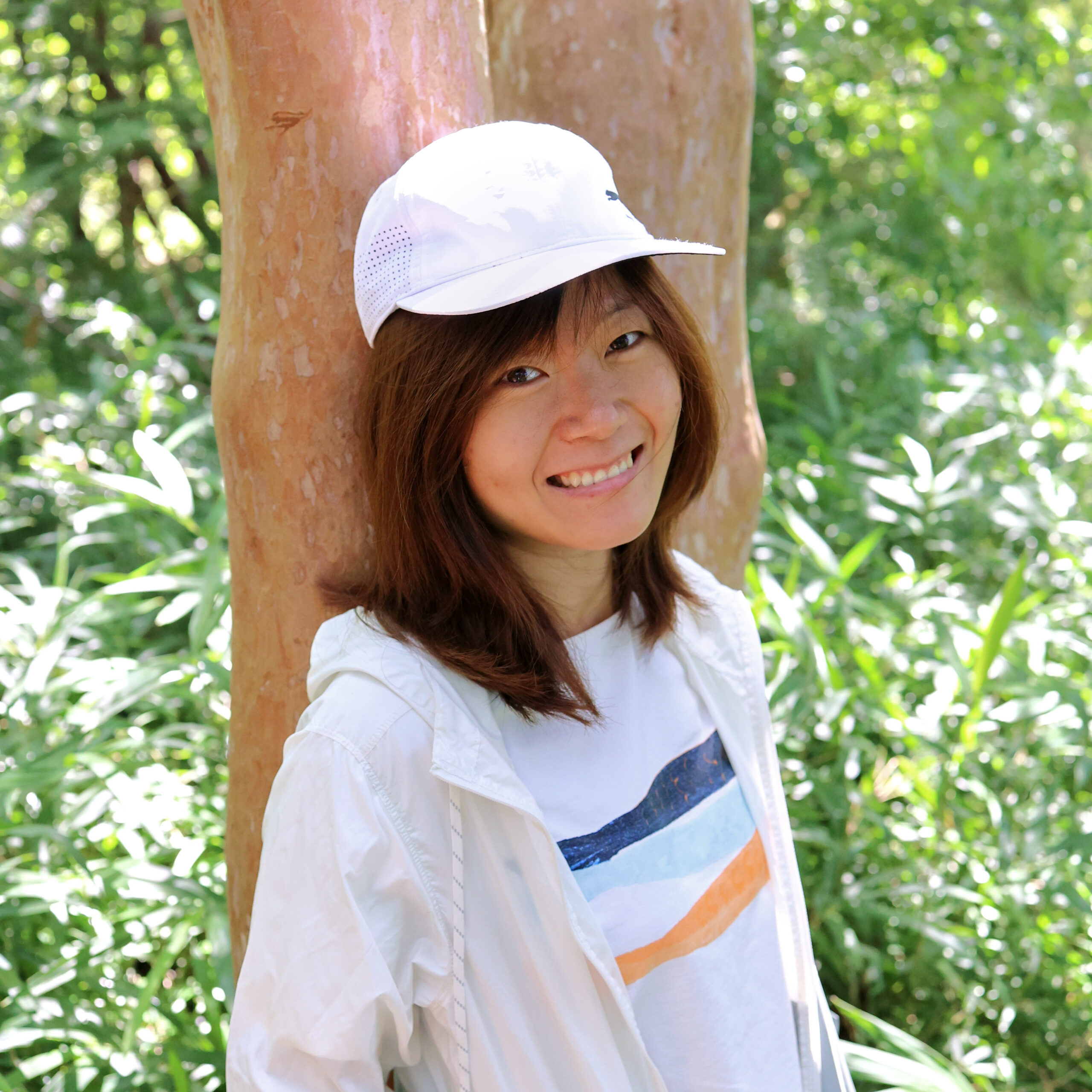 Yujing Yan
AA Genomics Initiative and Sequencing Award
HUH Fellow, Harvard University
Plants are experiencing exceptionally high rates of anthropogenic extinction. Vulnerable species are especially imperiled—in fact, some species may have already experienced pressure from dramatic climatic changes over millennia and may serve as a basis for exploring extinction dynamics. One of the most iconic plants to have gone extinct in the wild is the Franklin tree (Franklinia alatamaha), a species in the tea family which persists only in gardens today (assisted by ex situ conservation efforts at institutions including the Arnold Arboretum). Yet the main causes of its extinction are still debated, and a close relative (Gordonia lasianthus) with similar morphology and habitat remains common in the wild today. With the Genomics Initiative and Sequencing Award, Yujing is testing whether climate oscillations during the Pleistocene epoch were responsible for the extinction of F. alatamaha. Through genome sequencing of Arboretum accessions of F. alatamaha and G. lasianthus and historical herbarium specimens, Yujing will construct a spatially-explicit ecological model to examine the past and future of plant biodiversity and distribution patterns with a goal to better predict the future of biodiversity.
---
2021 Awardees
---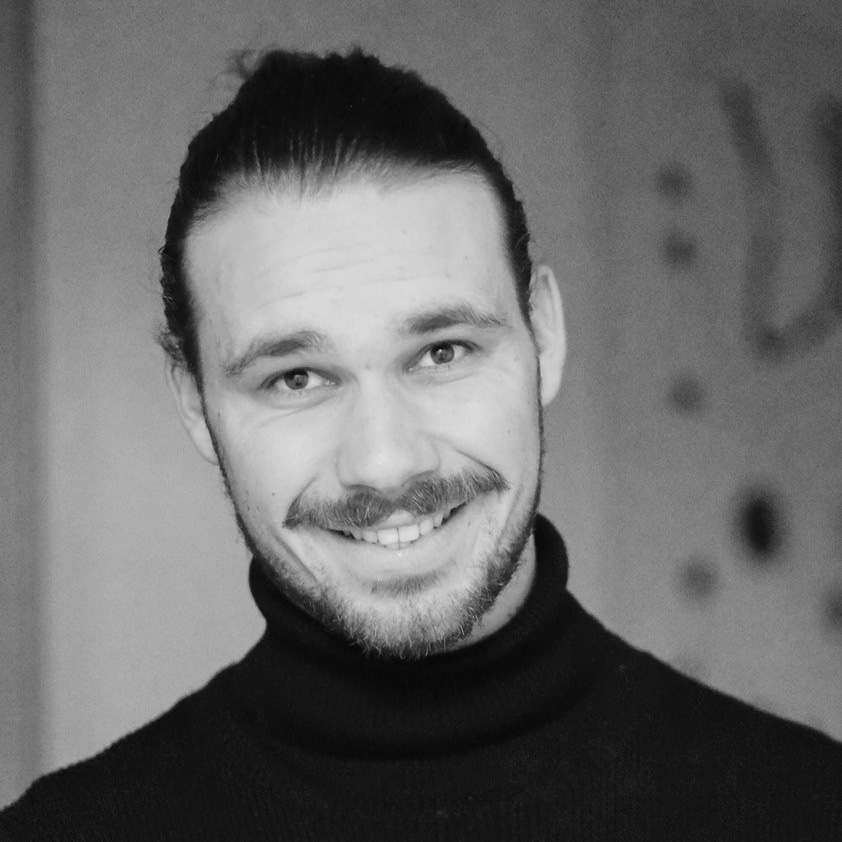 Jonas Frei
Jewett Prize
Master's Student, Zurich University of Applied Sciences, Switzerland
Jonas is focused on telling the botanical, cultural and natural history story of edible nuts. He has published a book in German on the walnut family, the Juglandaceae, and is currently working on the English translation. He is also working on a new book on the genus Corylus, the hazels. At the Arboretum, Jonas will closely examine, illustrate, and photograph these plants in the living collections and herbarium for his publications. Learn more.
---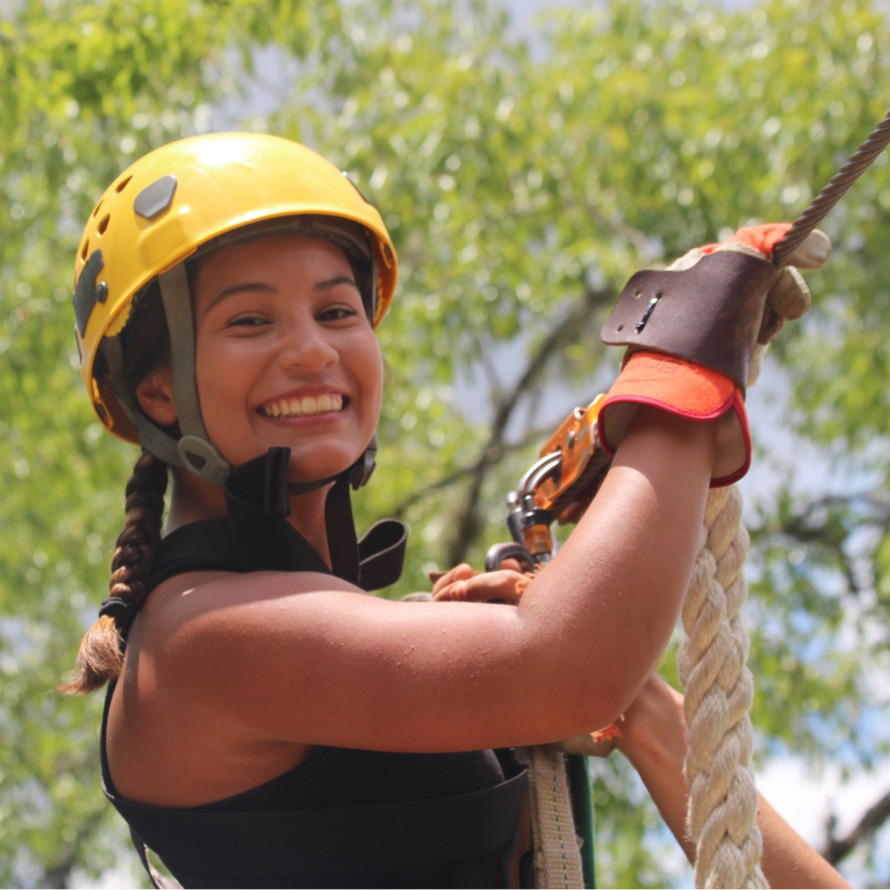 Vanessa Indeglia
Sinnott Award
DVM Candidate and Master's Student, Tufts University
Important members of the ecosystem, bats face many threats and challenges. Vanessa will set-up acoustic monitoring of bats at the Arnold Arboretum to help understand the role of urbanization on bat populations and species diversity, and to aid in conservation efforts. Vanessa will design community walks highlighting areas of bat activity in the Arboretum.
---
John Kress
Sargent Award
Research Scientist, Smithsonian Institution
John Kress is working on a guide book about the trees of North America. This reference will include thousands of images of leaves, flowers, cones and other parts of the plants. He will visit the Arboretum to take photographs of trees in the living collections.
---
Susan McEvoy
Arnold Arboretum Genomics Initiative and Sequencing Award
PhD Student, University of Connecticut
Acer macrophyllum genome
Susan will lead the effort to create a reference genome and epigenome for Acer macrophyllum (bigleaf maple). This project, together with the reference genomes, transcriptomes, and epigenomes developed using Arboretum accessions of A. saccharum, A. negundo, and A. griseum, will provide genomic resources that will benefit the entire scientific community and provide needed tools for the detailed analysis of the life and times of Acer at the genomic level.
---
Bruno Nevado
Sargent Award
Principal Investigator, University of Lisbon, Portugal
Bruno focuses on the uneven distribution of biological diversity over space and time. At the Arboretum, he will focus on North and Central American members of the genus Lupinus present in the herbarium. These specimens are important representatives of the early colonisation of high elevation habitats and will shed light on species diversification in the Americas.
---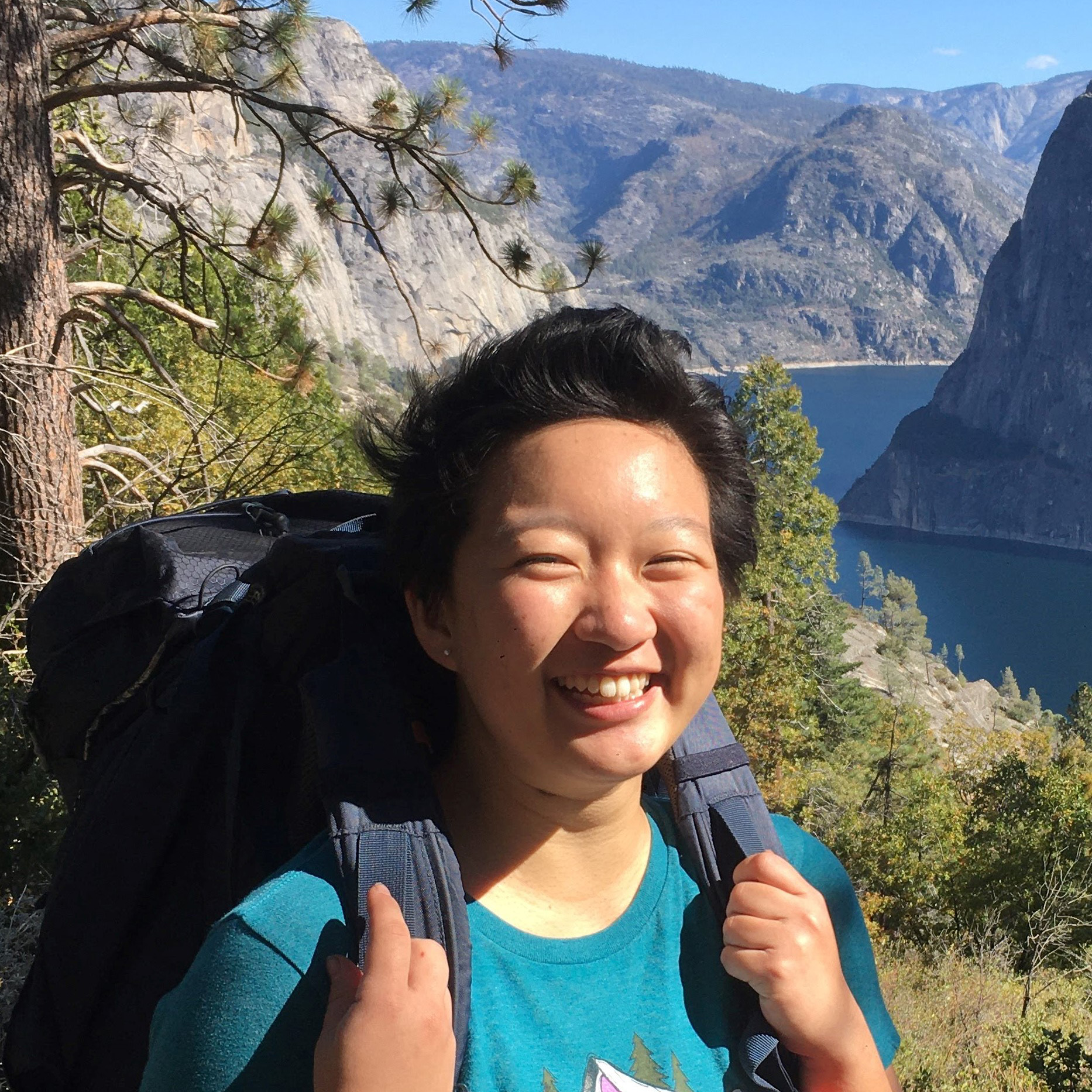 Suzanne Ou
Ashton Award
PhD Candidate, Stanford University
Suzanne is studying the role of mycorrhizal interactions in shaping aboveground forest diversity and belowground nutrient dynamics. Using a mix of fieldwork in the Dipterocarp forests of Southeast Asia, greenhouse experiments, and molecular sequencing techniques, she is interested in understanding how soil microbes influence both primary and disturbed forests. The Ashton Award will support her research in Singapore.
---
2020 Awardees
---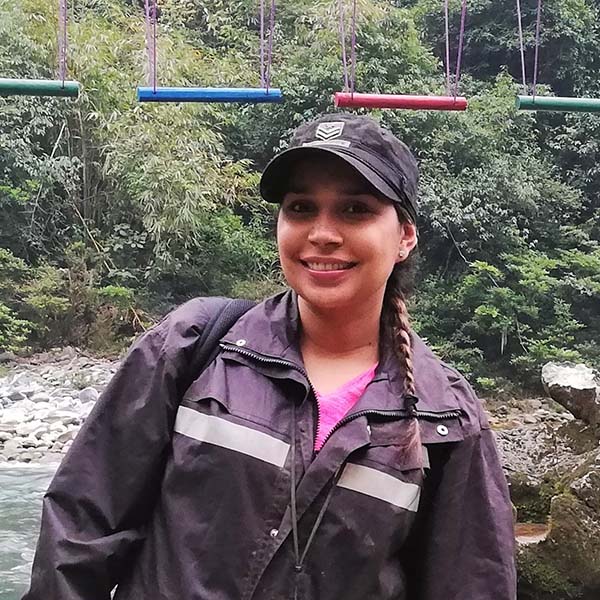 Diana Castillo Diaz
Ashton Award
PhD Candidate, Guangxi University, China
As important members of tropical and subtropical ecosystems, Ficus species have specialized requirements that limit the establishment of new seedlings. Diana will examine the limiting factors for seedling recruitment using eight species of Ficus in a transitional tropical to subtropical forest environment across different microsites and host plants. The Ashton Award will support her research in China.
---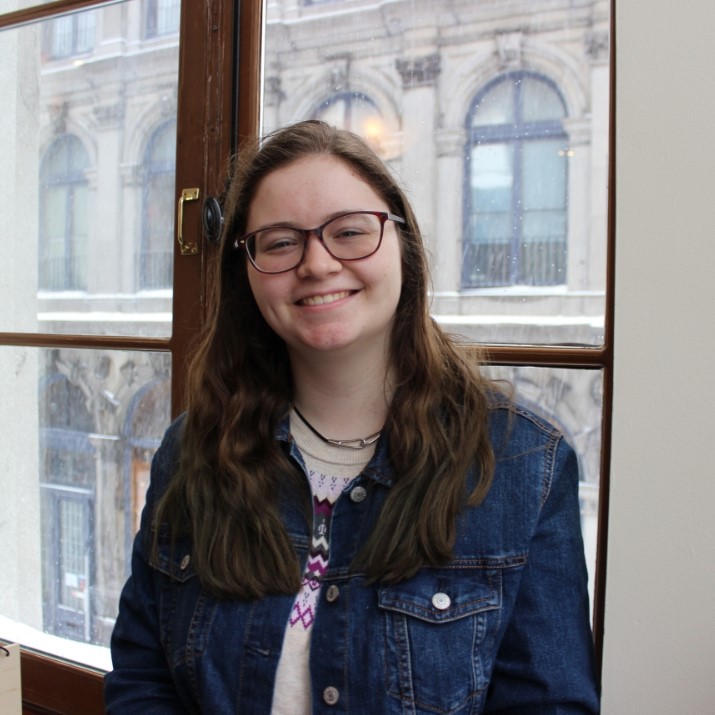 Bailey Cowart
Sinnott Award
Undergraduate Student, Boston University
Using multiple species of the Arboretum's Acer collection, Bailey will examine and compare the water stress response and stomatal arrangement in both leaves and samara, the photosynthetically active fruits. Compared to leaves, samaras are a relatively neglected photosynthetic tissue and little is known about their contribution to photosynthesis and water responses.
---
Julie Dawson
Jewett Prize
Assistant Professor, University of Wisconsin, Madison
As lead PI, Julie is collaborating with Al Kovaleski (Putnam Fellow), Michael Demchik (UW Stevens Point), Lois Braun (University of Minnesota), Scott Brainard (UW Madison and Savanna Institute), Claire Luby (UW, Madison), and Keefe Keeley (Savanna Institute) to sequence the genome of American hazelnut (Corylus americana). American hazelnut is an important fruit crop, and with the help of better genomic tools, it can be developed into an alternative, more sustainable oilseed crop.
---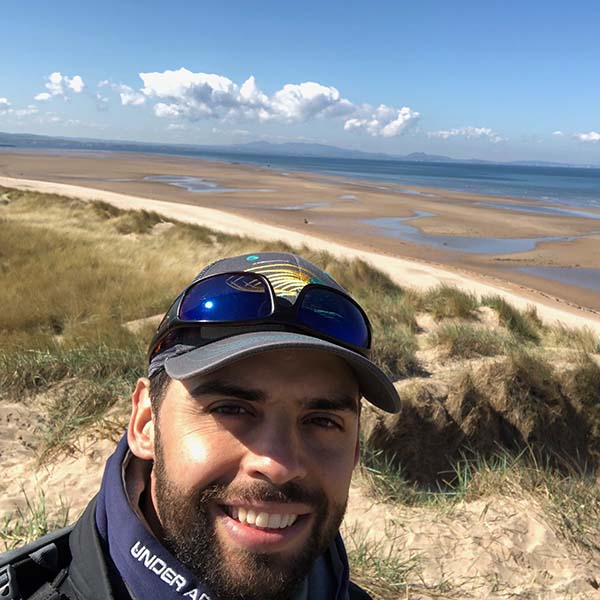 Ryan Fuller
Sargent Award
PhD Candidate, University of Chicago
Species identification in Rhododendron species subsection Lapponica is difficult due to the recent rapid diversification that occurred in the Hengduan Mountains in China. Using over 300 georeferenced herbarium specimens, Ryan will quantify leaf and floral variation to reveal the distinguishing traits among and within species and shed light on the evolutionary history of this group.
---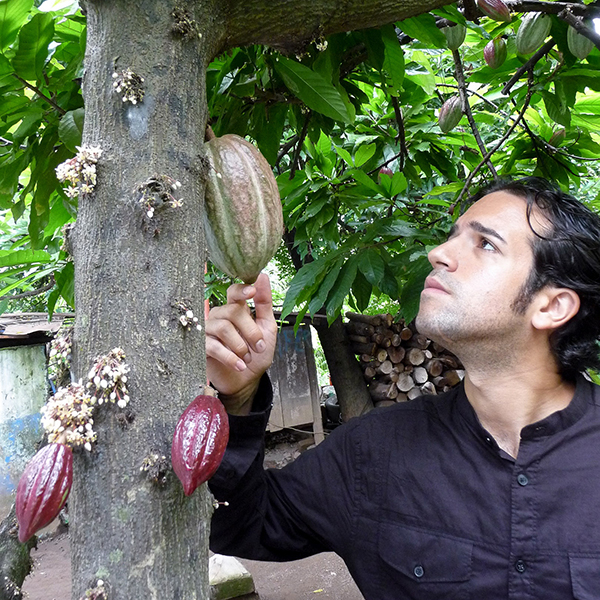 Adam Negrin
Jewett Prize
Adjunct Assistant Professor, Lehman College (CUNY)
Adam will investigate the phenology and localization of secondary metabolites in flowers, fruits, and vegetative tissues of Tilia species (Malvaceae), and members of the Theaceae and Aquifoliaceae.
---
Jenna Rindy
Deland Award
PhD Student, Boston University
Fine particulate matter, a common pollutant, can be removed from the atmosphere by trees, but how does this removal impact the health of the tree itself? Jenna will quantify the particulate matter found on the leaves of trees in the Arboretum and investigate the potential negative impact on the leaves using a scanning electron microscope.
---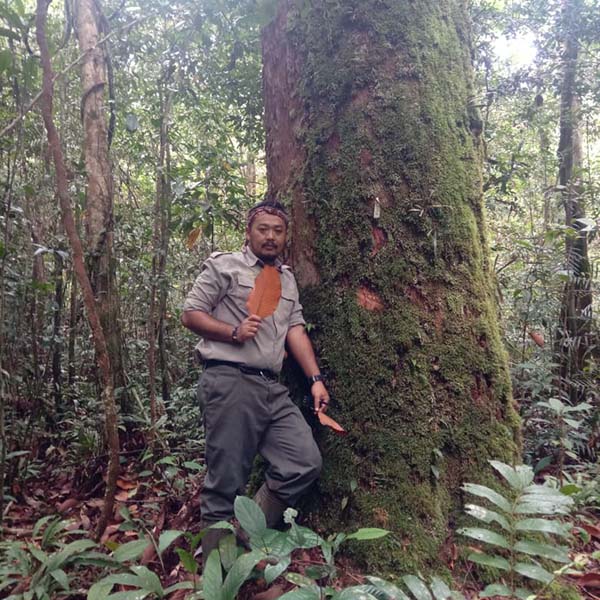 Endro Setiawan
Ashton Award
Master's Student, Universitas Nasional, Indonesia
As the local botanist and field assistant, Endro has collaborated for decades with scientists from the Arboretum and elsewhere. Now as a Master's student, Endro will examine the response of orangutans to differences in plant species and food availability in disturbed and non-disturbed sites. His research will inform management discussions at the national park while training the next generation of local botanists. The Ashton Award will support his research in Gunung Palung National Park in Indonesia.
---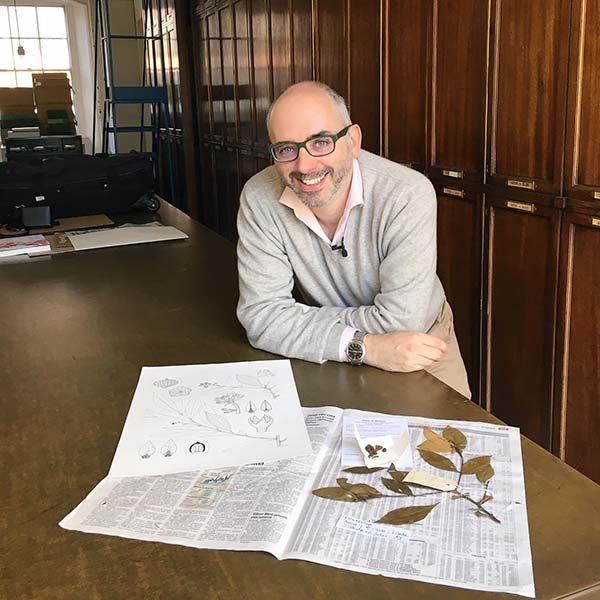 Tim Utteridge
Sargent Award
Head of Science, Royal Botanic Gardens, UK
With a focus on the systematics of woody plants of SE Asia, Tim will study the herbarium specimens from the island of New Guinea. His work will improve the New Guinea collections by identifying, naming and verifying hundreds of herbarium sheets in the collection.
---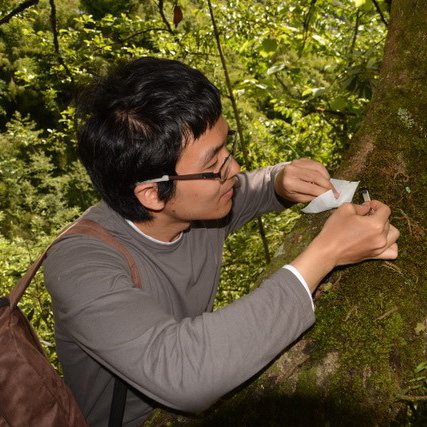 Zhengyang Wang
Hu Student/Postdoctoral Exchange Award
PhD Candidate, Harvard University
Zhengyang is collaborating closely with Wenbin Ju, a PhD Candidate at the Chengdu Institute of Botany in China. The Hengduan Mountains of south-western China is a biodiversity hot spot, home to half of the world's Rhododendron species. Zhengyang and Wenbin will investigate the role of pollinator communities across an elevational gradient on the origin and maintenance of Rhododendron species diversity and its evolutionary implications.
---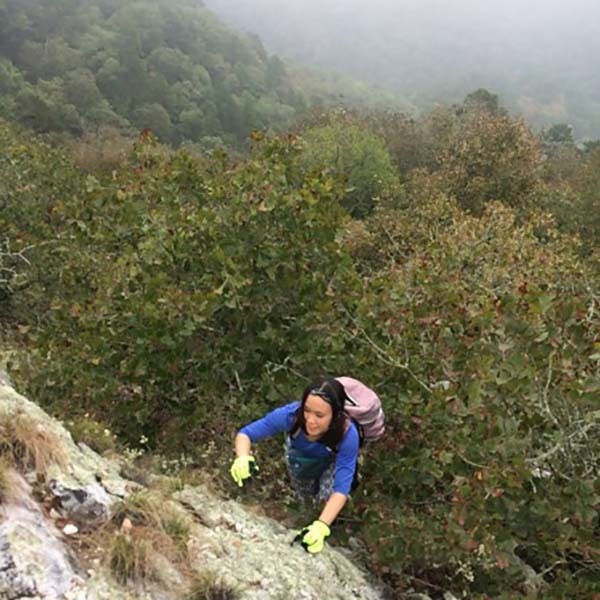 Yingtong Wu
Deland Award
PhD Candidate, University of Missouri
The potentially rare and endangered Maple-leaf Oak (Quercus acerifolia) has a maple-like leaf shape and a shrub-like growth pattern. It is unclear if it is a genetically unique species or if its features are shaped primarily by the environment in which it is found. Utilizing the Arboretum's extensive wild collection of Q. acerifolia in addition to new collections from it and closely related species in its native range, Yingtong will combine genomic analyses with morphological measurements to understand if Q. acerifolia is truly a genetically rare species.
---
2019 Awardees
---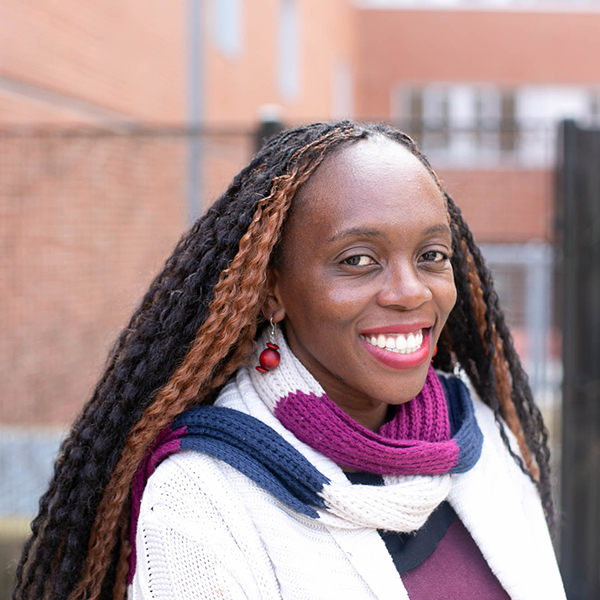 Jedaidah Chilufya
Cunin/Sigal Award
PhD Candidate, University of Massachusetts, Amherst
Jedaidah will collect nodules from several woody legumes in the Arboretum's living collections. After isolating the rhizobia present in the nodules, she will innoculate soybeans with the isolated rhizobia and test symbiosis efficiency to see if it boosts soybean yields.
---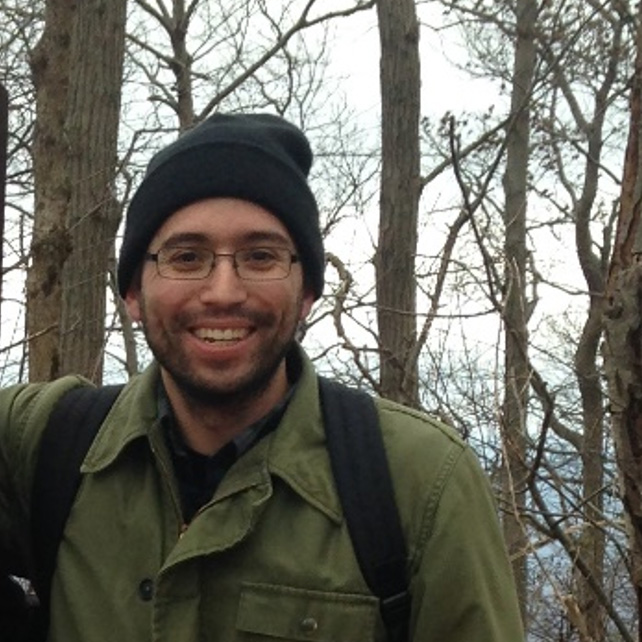 Steve Gougherty
Deland Award
PhD Student, Boston University
Steve is developing a new framework to consider nutrient use efficiency (NUE) in plants beyond the traditional methods focused on vegetative tissues. He will measure the carbon and nitrogen costs of reproduction in samaras, a type of fruit. Samaras are green during seed development, suggesting active photosynthesis, but tend to lose their pigments as seeds mature. He will assess whether carbon acquisition and nutrient recycling during reproduction are large enough to influence whole plant NUE.
---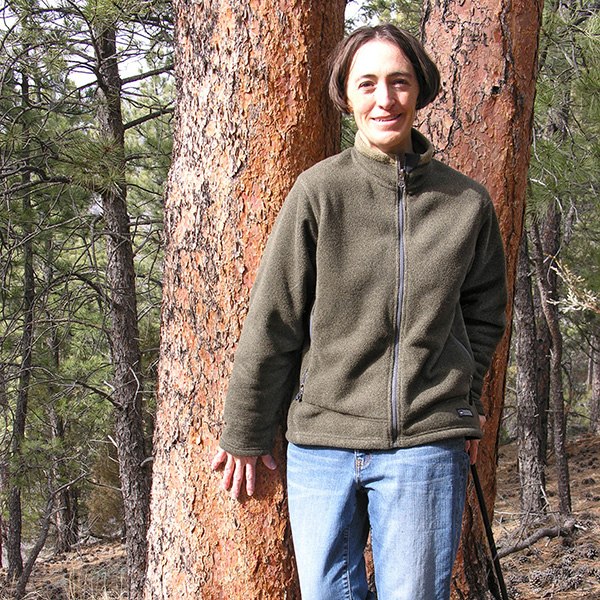 Kathryn Mauz
Sargent Award
Independent Scholar
The Jesup Collection of North American Woods, a collection of nineteenth-century log specimens, was the product of a collaboration between the Arnold Arboretum during Charles Sargent's tenure and the American Museum of Natural History. Kathryn will document the geographic origins of these specimens using archival and herbarium resources related to the original project. With robust documentation, the specimens could contribute meaningfully to scientific research, for example, by analyses of tree rings to address climate history.
---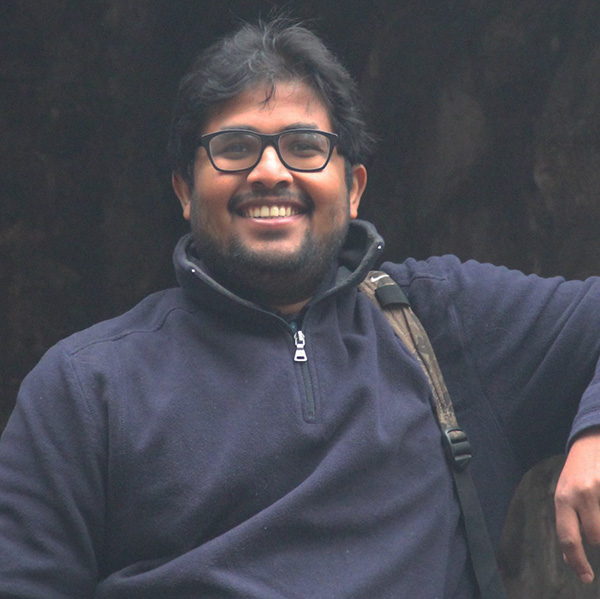 Harikrishnan V. N. Radhamoni
Ashton Award
PhD Candidate, Yale University
Hari will study the variation in herbaceous plant diversity along a rainfall gradient in seasonally dry tropical forest in India. This study will help make predictions on the response to environmental change. The Ashton Award will support his research in Western Ghats, India.
---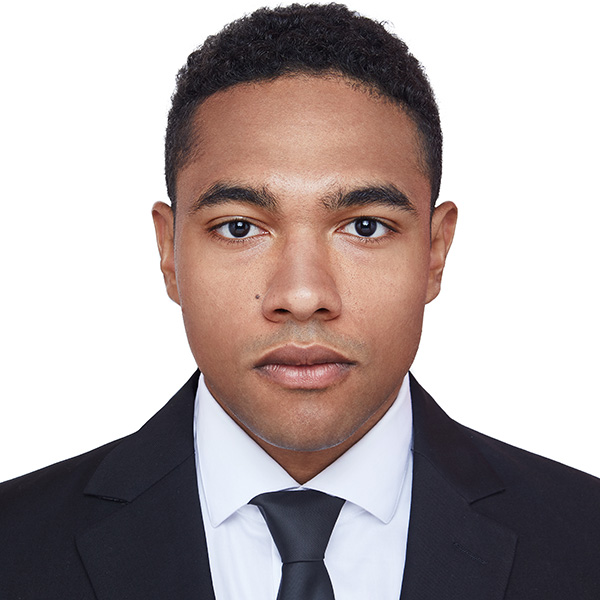 Aidan Short
Ashton Award
PhD Student, Guangxi University, China
Aidan will investigate the abiotic conditions that limit the geographical distribution of mangroves to tropical and subtropical environments and the adaptations that differentiate these tree species, specifically the tropical Kandelia candel and subtropical Kandelia obovata. Understanding the differences will enable more accurate predictions of how natural mangrove populations will respond to rising annual minimum temperatures. The Ashton Award will support his research in China and Malaysia.
---
Wenbin Zhou
Hu Award
PhD Student, North Carolina State University
Wenbin will focus on the identification of leaf endophytes (fungal and bacterial endosymbionts) present in several eastern Asian (EA)-eastern North American (ENA) disjunct lineages growing in the Arnold Arboretum's living collections. He'll compare his results on endophytes that were isolated from host plants from different locations (Boston and Raleigh) to shed light on whether divergence in endophyte diversity plays a role in the EAE- NA phytogeographic pattern.
---
2018 Awardees
---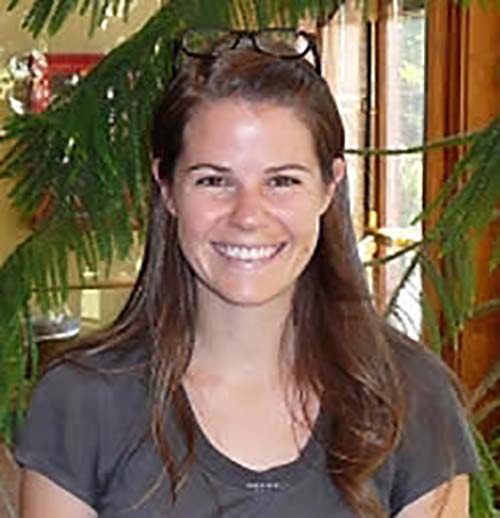 Meghan Blumstein
Deland Award
PhD Candidate, Holbrook Lab, Harvard University
Meghan will quantify genetic variation within a population of Quercus rubrum (red oak) and compare this to the variation found across the entire range using Arboretum trees collected from different locations in the wild. Quantifying genetic variation will improve modeling used to predict the ability of plant species to adapt in the face of climate change.
---
Margaret Grose
Sargent Award
Senior Lecturer, University of Melbourne, Australia
Margaret will focus on EH Wilson's collecting trip to Australia in 1920-21. Unlike Wilson's trips to China, much less is known about this trip. Margaret will dive into the Arboretum library archives to examine Wilson's field notes, letters, and images documenting Wilson's time in Australia.
---
Robin Hayward
Ashton Award
PhD Student, University of Stirling, Scotland
With the prevalence of logging in tropical forests, Robin is interested in understanding the recovery of the plant community after logging and the long term impacts on the forest ecosystem. The Ashton Award will support his research in Malaysia.
---
Avalon Owens
Cunin/Sigal Award
PhD Student, Tufts University
Previously, Avalon surveyed firefly populations in multiple sites and the Arboretum was the most species-diverse firefly habit found in the Boston area. With the Sigal Award, she will examine how artificial light impacts firefly courtship using LEDs of varying colors and intensities. This could lead to the development of firefly friendly lighting.
---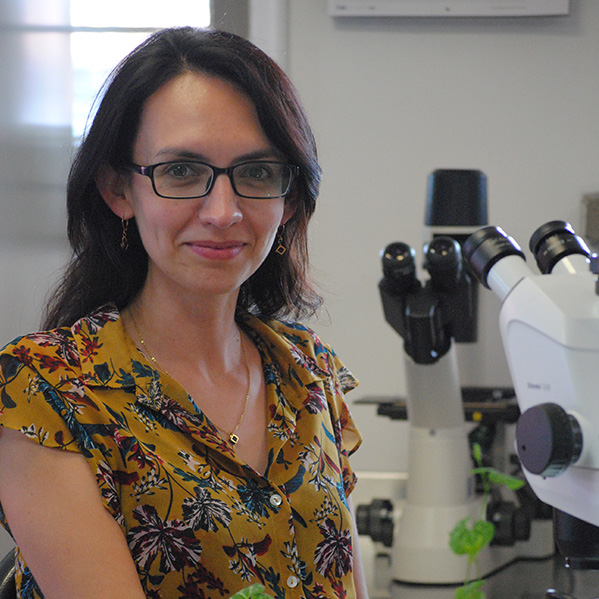 Natalia Pabón-Mora
Jewett Prize
Associate Professor, University of Antioquia in Colombia
Natalia is interested in understanding the evolution of flower and fruit development and the morphological changes driving diversification of flowering plants. At the Arboretum, she will focus on fruit diversity by comparing morphological and anatomical features and transcriptomic data of members of the Rubiaceae with distinct fruit types.
---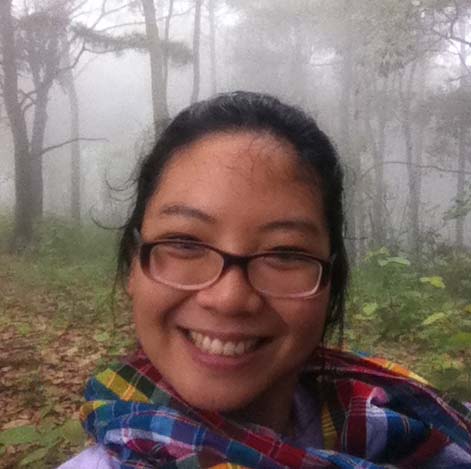 Krittika Petprakob
Ashton Award
PhD Student, University of Maryland
Droughts are predicted to increase in frequency and intensity in tropical regions. Krittika quantifies the variation in drought response in trees to understand the impact of climate change on tropical forests. The Ashton Award will support her research in Thailand.
---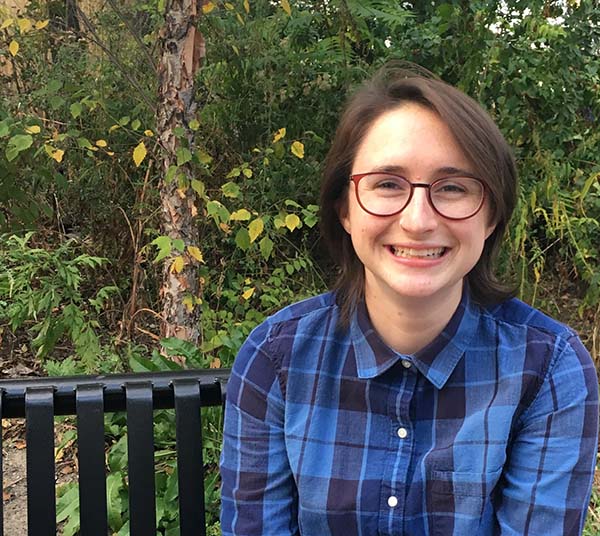 Erin Pierce
Deland Award
PhD Student, Templer Lab, Boston University
Erin will measure ozone levels and tree growth at the Arboretum. Combined with the data from the Arboretum's National Atmospheric Deposition Program monitoring station, Erin will evaluate the role of air pollution on urban ecosystem health.
---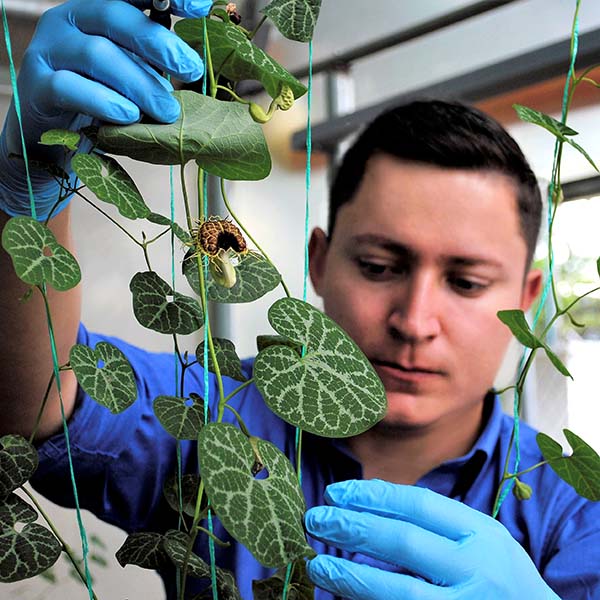 Harold Suarez Baron
Deland Award
PhD Candidate, University of Antioquia in Colombia
In Aristolochia (dutchman's pipe), the trichomes (hairs) found on flowers are important for attracting and retaining flies for pollination. Harold focuses on the genetic mechanisms underlying trichome development in this non-model plant.
---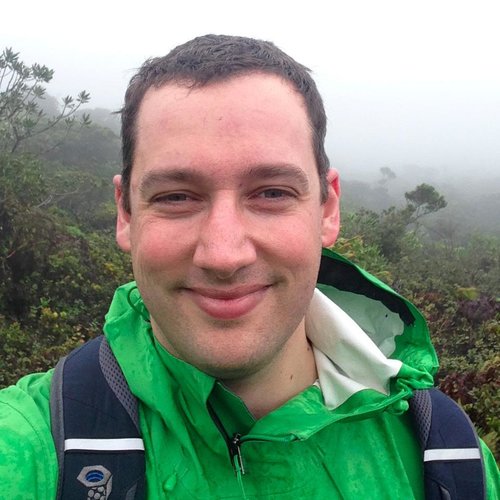 Nathan Swenson
Arnold Arboretum Genomic Initiative and Sequencing Award
Acer griseum genome
Nathan Swenson (Associate Professor, University of Maryland) is developing genomic resources for the Sapindales with a focus on Acer species. His laboratory is currently sequencing the leaf transcriptomes of ~90 Acer species and the genome of A. saccharum. With this award, he will sequence the genome of A. griseum, an important species that produces parthenocarpic fruit. Two reference genomes and transcriptions from throughout the genus provides a valuable infrastructure for future studies in Acer.
---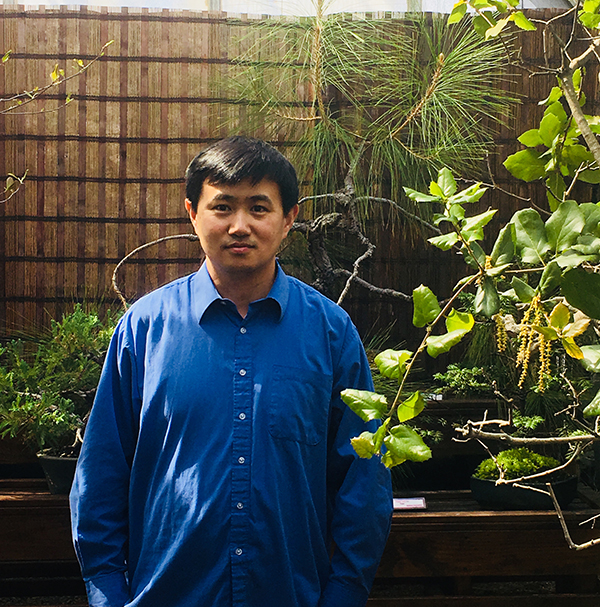 Dong Wang
Sargent Award
Assistant Professor, University of Massachusetts, Amherst
Dong is interested in the strategies that long-lived woody legumes use to interact with rhizobia, the nitrogen-fixing bacteria the live in nodules on the roots. He will examine the rhizobia present in root nodules at the Arboretum.
---
2017 Awardees
---
Michael and Scott Dietrich
Sargent Award
Professor, Dartmouth College (MD)
Co-Curator, Hong Kong Stair Archive (SD)
Michael and Scott Dietrich are brothers with a common passion for EH Wilson. Pulling from the over 7000 images in the Arboretum library archives, they will search for the perfect images for their upcoming book, The Photography of Ernest Henry Wilson.
---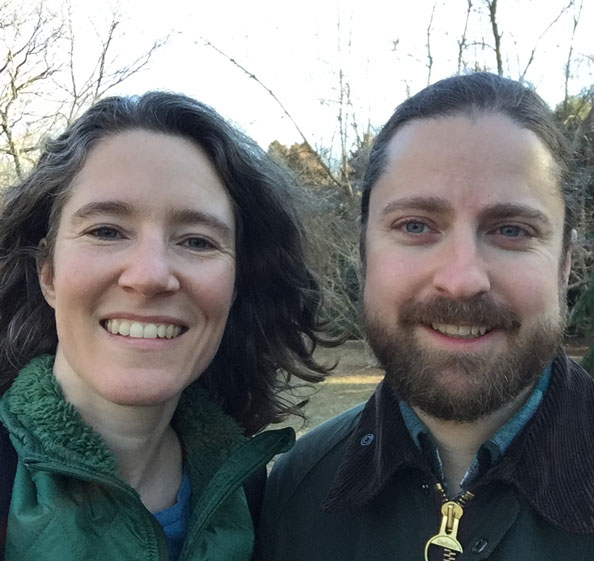 Margaret Kosmala and David Basler
Sinnott Award and Sargent Award
Postdoctoral Fellows, Harvard University, Richardson Lab
In two closely tied projects utilizing an unmanned aerial vehicle (drone) and temperature loggers, Margaret and David will acquire high-resolution multispectral photographs and localized temperatures of the Arboretum over time. With this data, they will examine the relationship between plant phenology (the timing of life events) and genetic adaptation in response to local topography and temperature.
---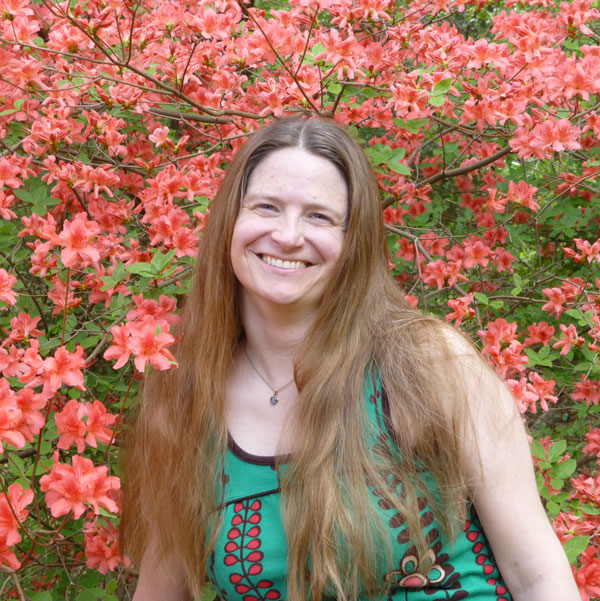 Jessica Savage
Sinnott Award
Assistant Professor, University of Minnesota
Expanding on her research as a Putnam Fellow, Jessica will visit the Arboretum with her students to examine the relationship between the re-activation of water transport in the spring and plant phenology or life events such as flowering or leaf out.
---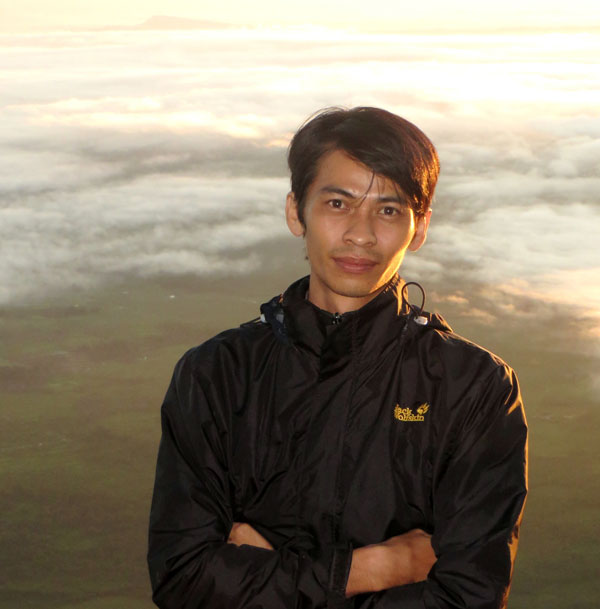 Agusti Randi
Ashton Award
Master's Student, Bagor Agricultural University, Indonesia
Randi focuses on the taxonomy, ecology and conservation of wild palms (Genus Pinanga). The Ashton Award will support his research in Indonesian Borneo.
---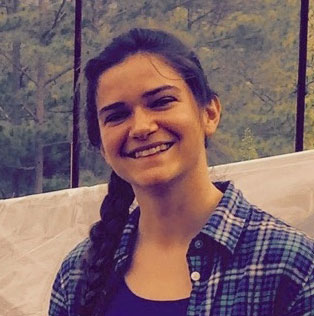 Stephanie Schmiege
Ashton Award
PhD Student, Columbia University
Stephanie focuses on the mechanisms driving the response of conifers to stressful environmental conditions, particularly drought caused by climate change. The Ashton Award will support her research in Vietnam.
---
Asimina triloba genome
Arnold Arboretum Genomic Initiative and Sequencing Award
The North American paw paw, Asimina triloba (L.) Dun, is one of the few fruit tree crops that is native to North America and the only species in the family adapted to temperate climates. Aureliano Bombarely, Assistant Professor at Virginia Tech, and Jose I. Hormaza, Professor at IHSM La Mayora in Spain, will sequence the genome of accession 12708*A, our oldest representative of this species in the living collection.
Fagus grandifolia genome
Arnold Arboretum Genomic Initiative and Sequencing Award
Boyce Thompson Institute (BTI) scientists, Susan Strickler (Research Associate), Fay-Wei Li (Assistant Professor) and Eric Richards (Professor and VP research) will develop genomic resources for North American beech (Fagus grandifolia), an economically important hardwood species. The genomes of an insect-resistant accession will be compared to a susceptible varieties allowing the characterization of genes involved in resistance.
---
2016 Awardees
---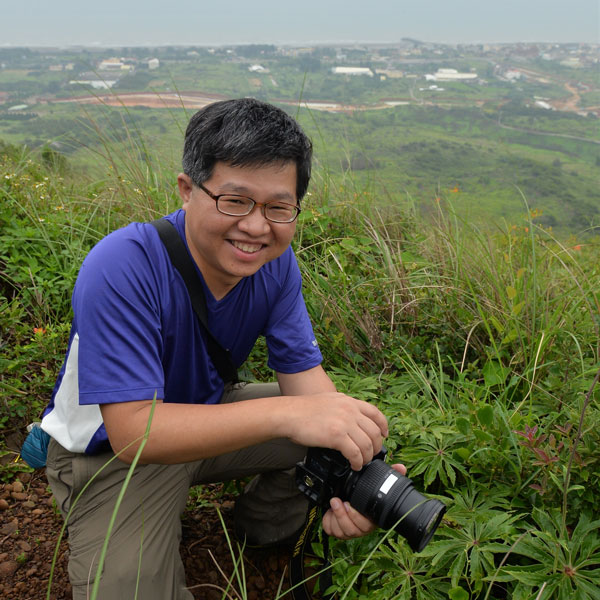 Kuo-Fang Chung
Sargent Award
Associate Research Fellow, Biodiversity Research Center, Academia Sinica, Taiwan
Kuo-Fang Chung will explore the rich herbarium and living collections of Berberis to clarify the taxonomy of the genus.
---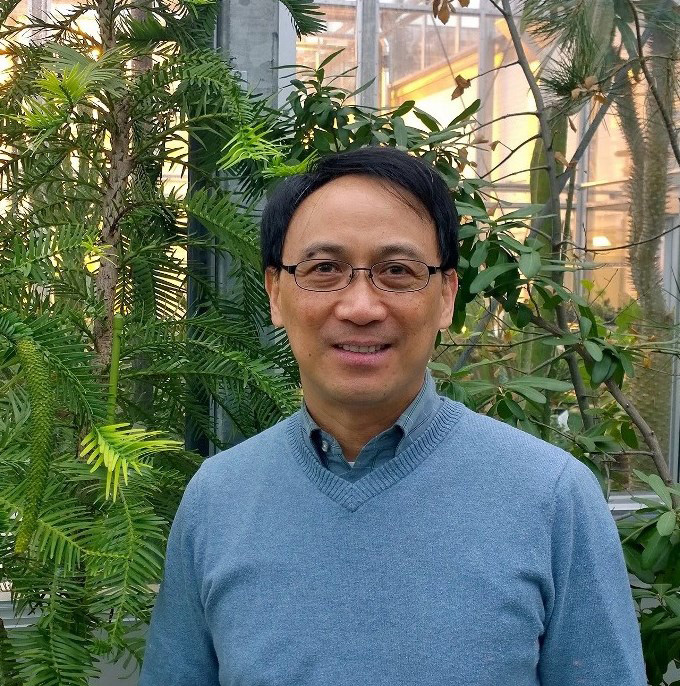 Danilo Fernando
Jewett Prize
Associate Professor at the State University of New York
At the Arboretum, Danilo will focus on the reproductive biology of Actinidia arguta (hardy kiwi), a dioecious species whose flowers are functionally unisexual.
---
Meghna Krishnadas
Ashton Award
PhD candidate, Yale University
Meghna focuses on the mechanisms driving tree diversity loss in disturbed tropical forests. The Ashton Award will support her research in the Western Ghats, India.
---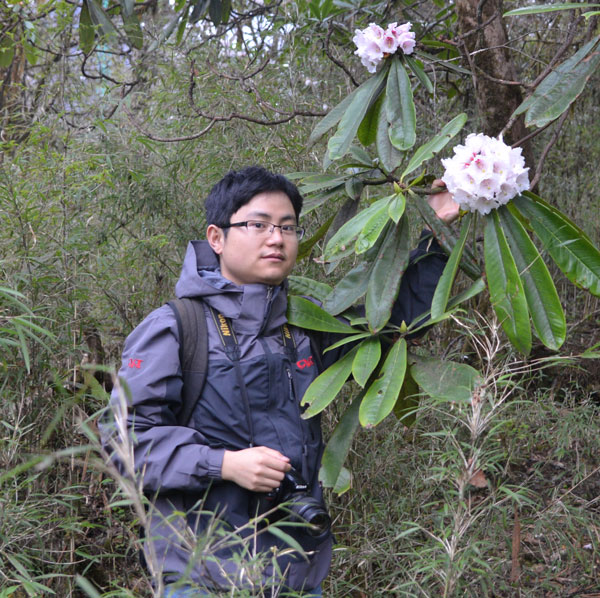 Meng Li
Hu Student/Postdoctoral Exchange Award
Ph.D student, Chengdu Institute of Biology, Chinese Academy of Sciences
Li is interested in the role of hybridization on species diversification. As part of his Hu Award, Li will spend one year at the Arboretum to examine hybridization in Sorbus.
---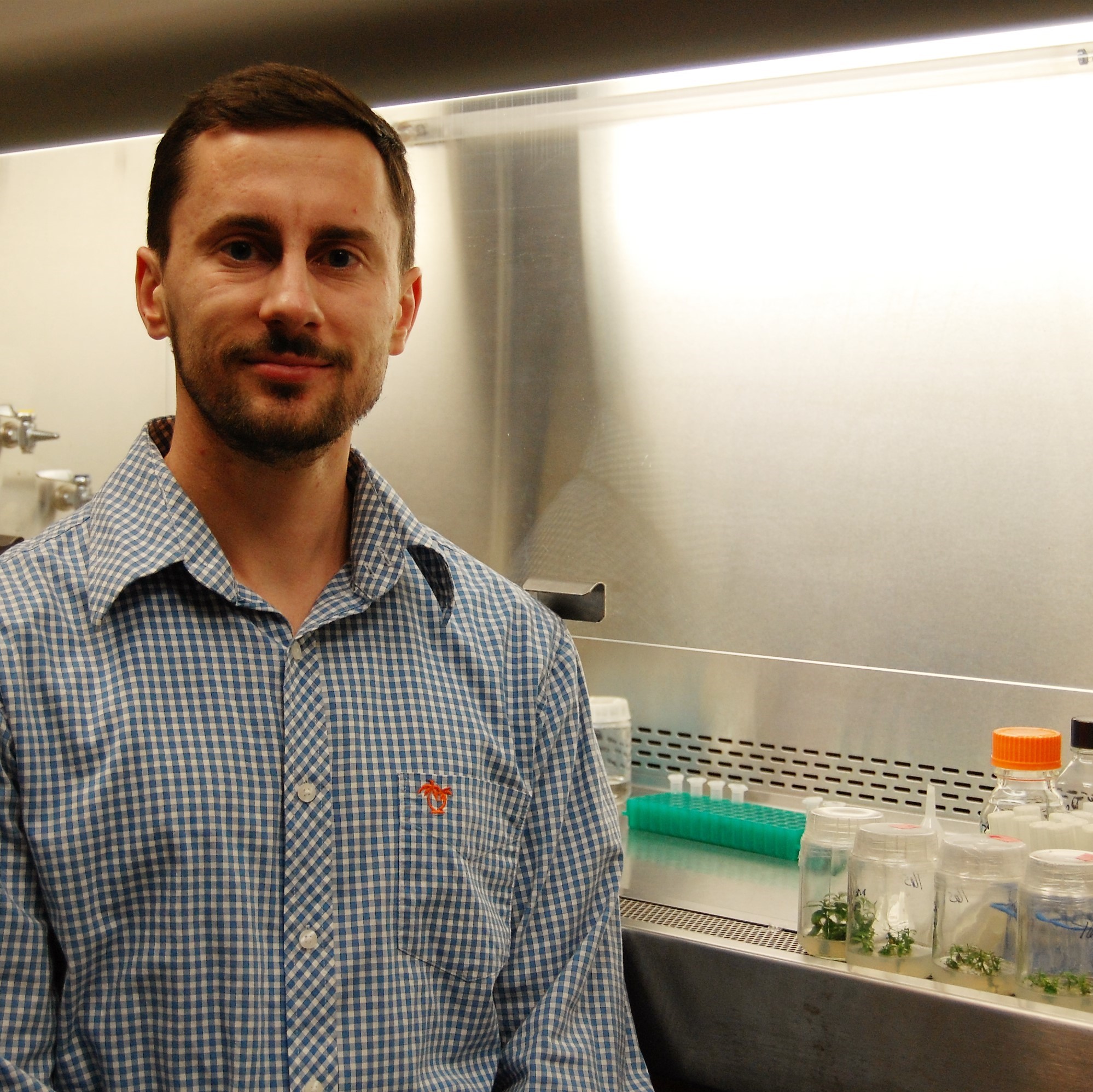 Jonathan Mahoney
Deland Award
Master's student, University of Connecticut
As part of the Aronia breeding program, Jonathan Mahoney is investigating the mating systems and compatibility issues of intergeneric hybridization between Aronia and related taxa.
---
Adam Roddy
Jewett Prize
Post-doctoral fellow, Yale University
Examining 25 species of basal angiosperms in the Arboretum's living collections, Adam will measure physiological traits associated with water balance to examine the trade-offs between water transport, water storage, and the ability to maintain turgid and showy flowers.
---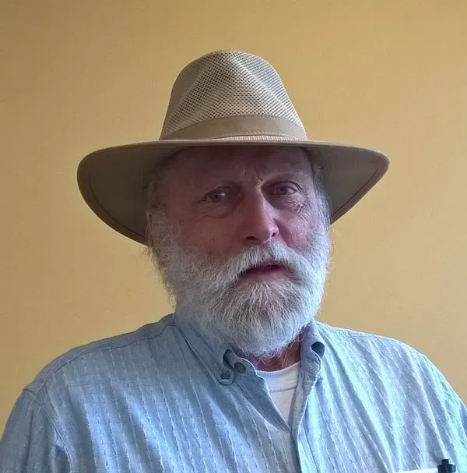 Dan Sullivan
Sargent Award
Visiting Fellow of the Arnold Arboretum
Dan is developing techniques for rapid and inexpensive DNA extraction as well as cultivating collections of extracted DNA libraries and silica-dried leaves for future phylogenetic research.
---
Alexander Susko
Deland Award
PhD candidate, University of Minnesota
Alex will collect and sequence deciduous azaleas originally collected across the geographic and environmental range to identify genetic targets of selection associated with differing environmental responses in Rhododendron.
---
Callin Switzer
Sinnott Award
PhD Candidate, Harvard University, Hopkins Lab
Kalmia has a unique method of pollen release in which the pollen is catapulted out of the anthers when a pollinator lands on the flowers. Callin will examine this unique pollination method using high-speed videography.
---
2015 Awardees
---
Stephen Decina
Deland Award
PhD Candidate, Boston University, Templer and Hutyra Labs
Steve aims to understand how urbanization affects biogeochemical cycles. By comparing collection sites in urban areas, including the Arboretum, he will quantify nitrogen deposition in multiple urban sites.
---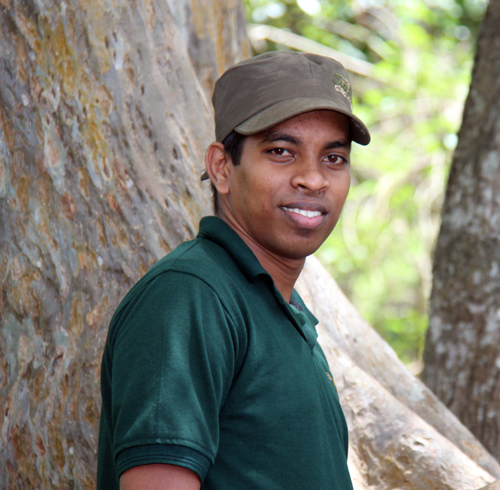 Nalaka Geekiyanage
Ashton Award
PhD Candidate, Kyoto University, Japan
The Ashton Award will support Nalaka's research at the Nonggang National Nature Reserve in southwestern China where he will focus on the drought response of tropical trees at different topological levels.
---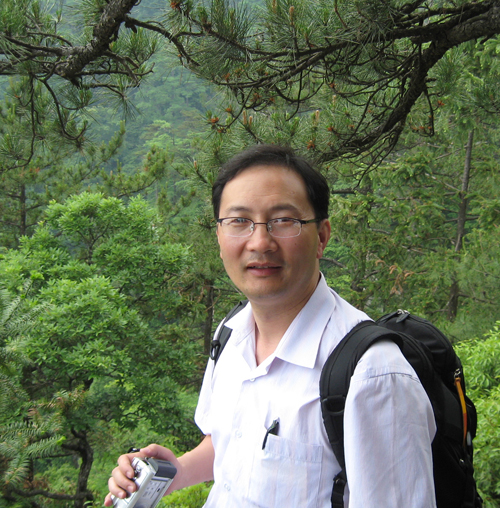 Jianhua Li
Sargent Award
Associate Professor of Biology, Hope College
A former Arnold Arboretum senior scientist, Jianhua will return to the Arboretum for his sabbatical focusing on the reconstruction of the early tree of life of Acer. The evolutionary relationships of this important and diverse tree genus has, thus far, remained largely unresolved hindering our understanding of the natural history of maples.
---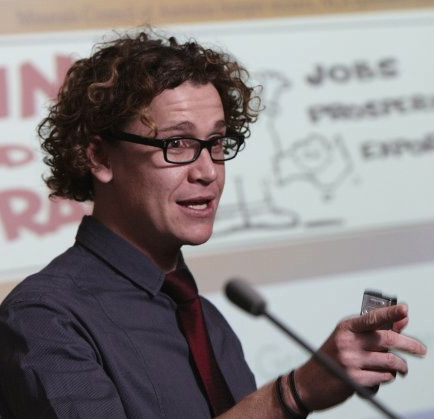 Luke Keogh
Sargent Award
Post-doctoral Fellow, Ludwig-Maximilians University, Germany
Luke's research focuses on the role of Wardian Cases, an early 19th century invention, in the movement of live plants between continents. Using the Arboretum's archival collections, he will delve into the role of the United States in this global transfer of plants.
---
2014 Awardees
---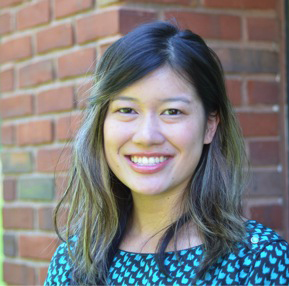 Janice Chan
Ashton Award
PhD candidate, Harvard University, Moorcroft Lab
Janice is studying the relationship between plant functional traits and plant biodiversity on the composition of diverse forests. Her research will be conducted at the Center for Tropical Forest Science (CTFS) site of Bukit Timah in Singapore.
---
Bryan Connolly
Cunin/Sigal Award
PhD Candidate, University of Connecticut, Brand Lab
Aronia (chokeberry) has low genetic diversity which reduces its ability to adapt to new threats, such as pest outbreaks or changing climates. Bryan is interested in developing new Aronia hybrids to increase genetic diversity by performing crosses with Aronia, Sorbus, and other related genera in the Arboretum collections.
---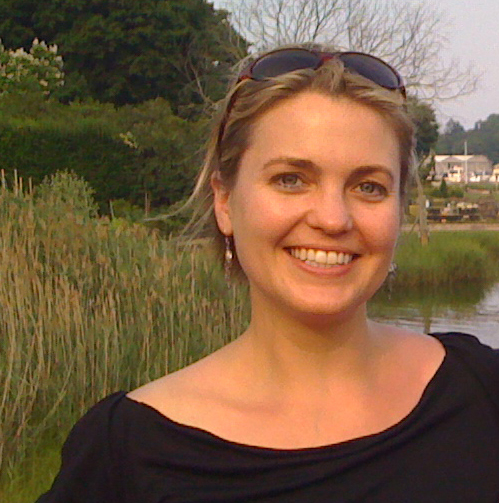 Laura Garrison
Deland Award
PhD Candidate, Brown University, Edwards Lab
Focusing on the Arboretum's Viburnum collection, Laura is examining the relationship between diversity in morphological characters and the response to climate change.
---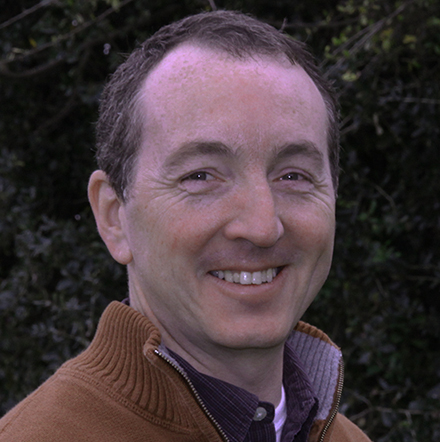 Andrew Groover
Sargent Award
Geneticist, USDA Forest Service
Andrew will perform RNA sequencing (RNA-seq) on cambium and wood forming tissues of diverse trees in the Arboretum. Potentially important regulatory genes expressed in these tissues will be identified and analyzed as a first step to understanding the evolution of woody growth.
---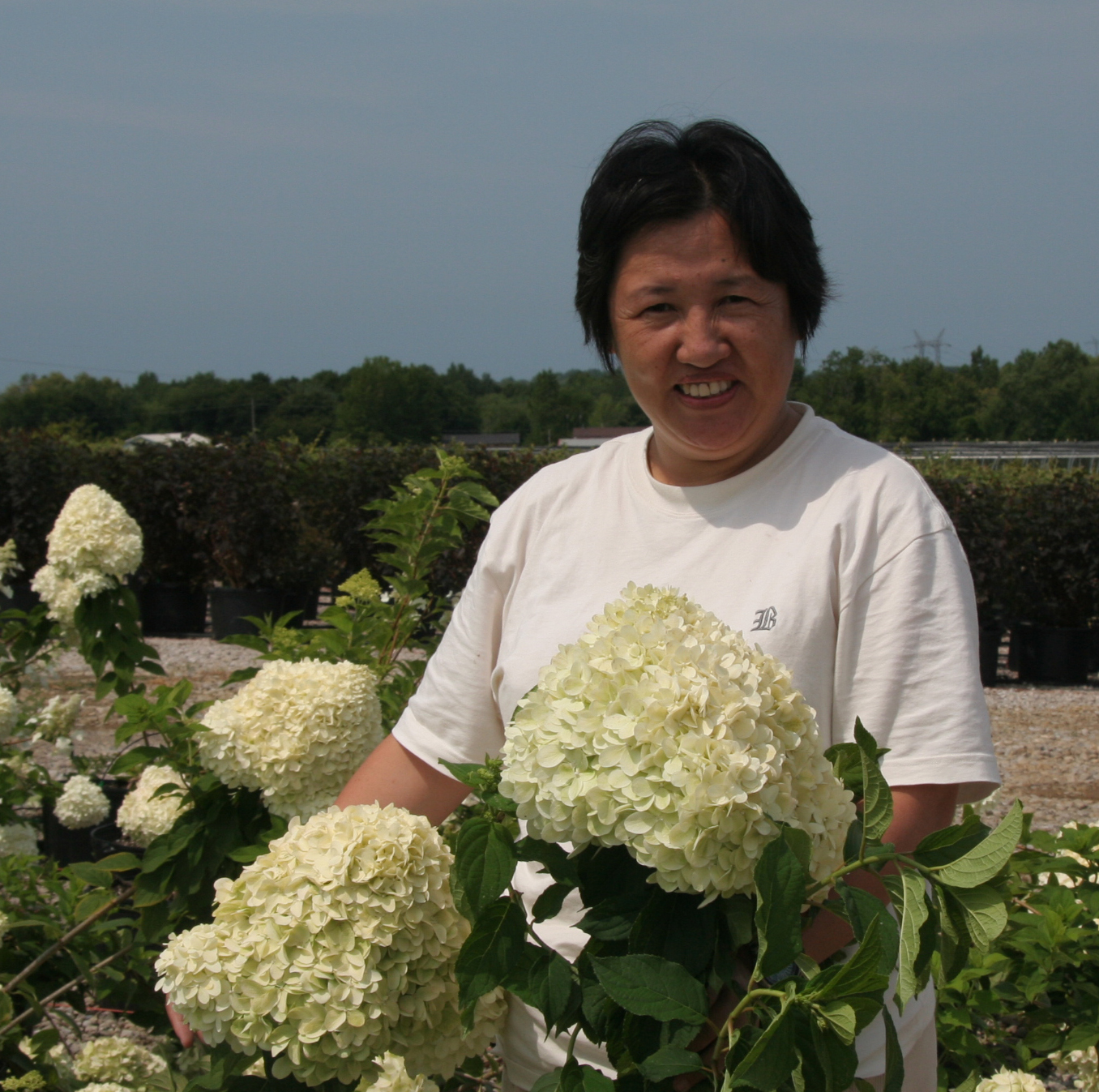 Ling Guo
Jewett Prize
Curator, Beijing Botanic Garden
Utilizing the Arboretum's Malus collection, Ling will conduct research to improve the databases and knowledge of ornamental crabapples as a Registration Authority. Her database will focus on the flowers of Malus to improve the understanding of flowering time.
---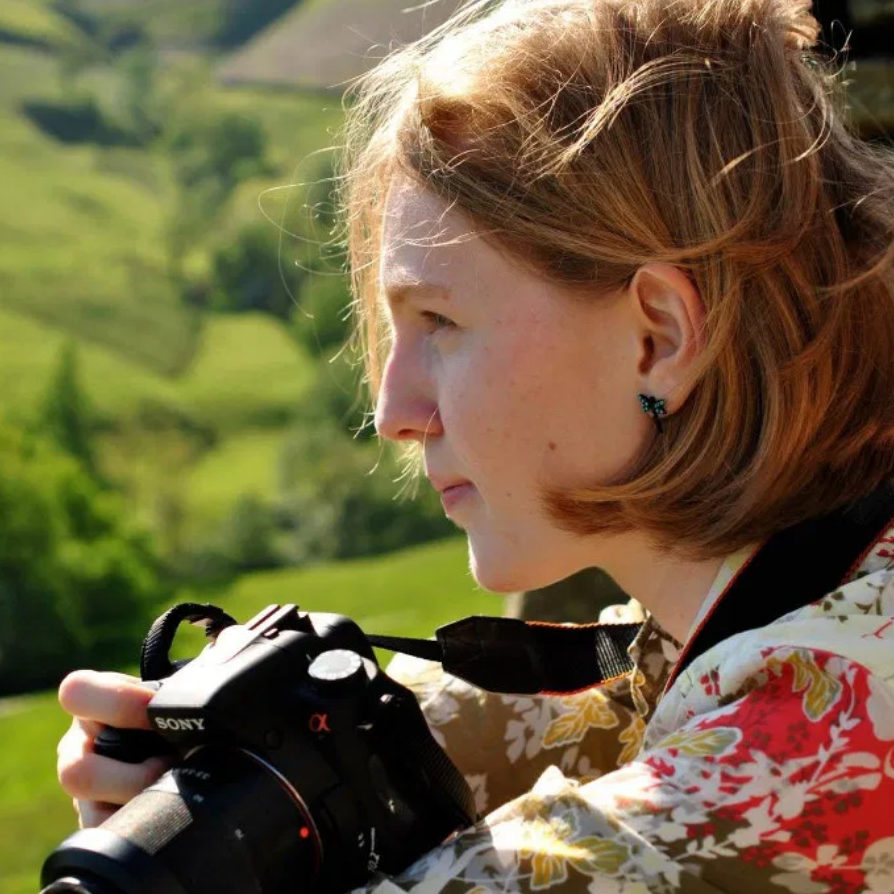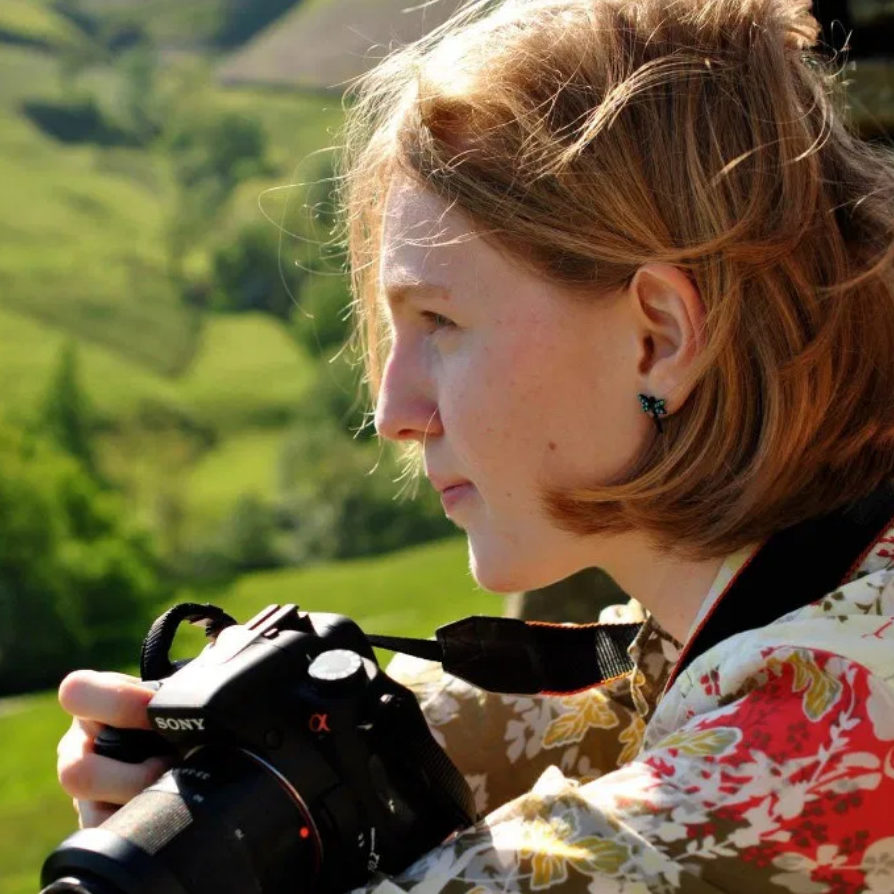 Kristel Schoonderwoerd
Deland Award
Master's Student, Erasmus Mundus Master Program in Evolutionary Biology
At the Arboretum, Kristel will study reproductive traits, including female gametophye development and seed development, of Franklinia alatamaha and Stewartia ovata.
---
2013 Awardees
---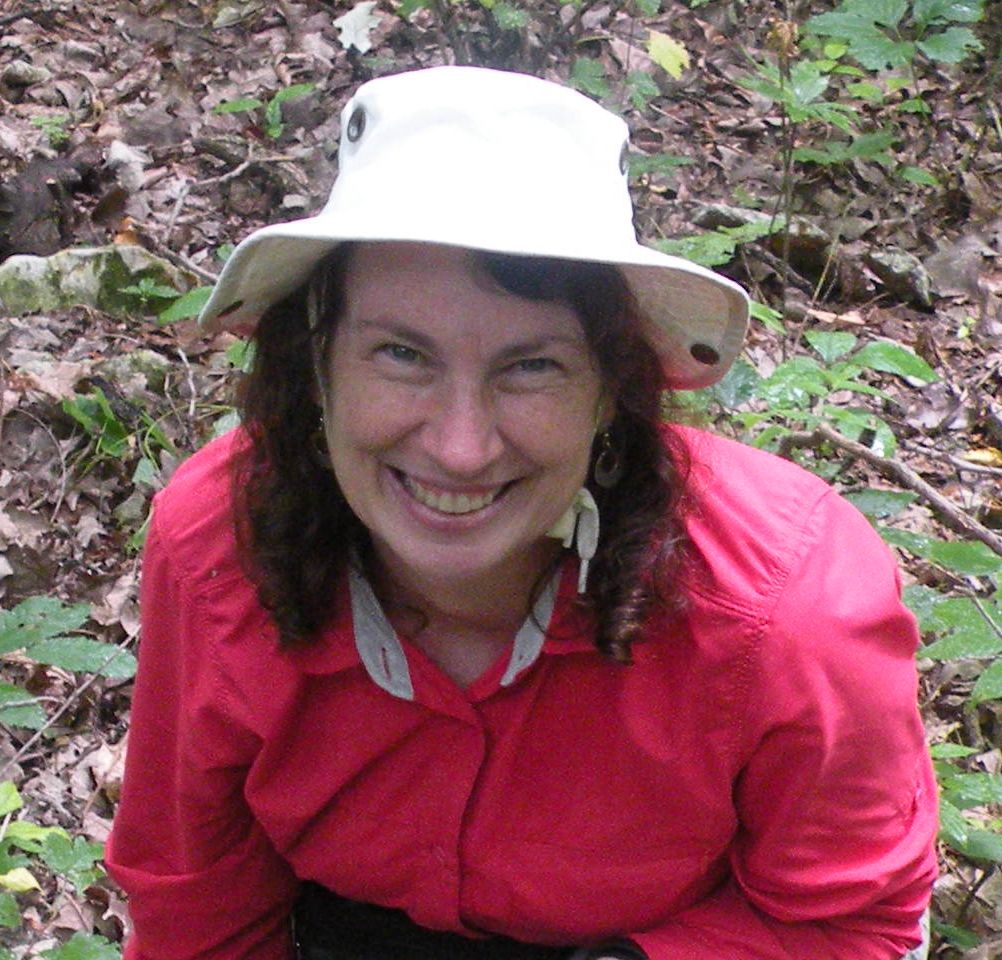 Rosanne Healy
Sargent Award
Post-doctoral Fellow, University of Minnesota
Rosanne focuses on ectomycorrhizal fungi that are present on roots of trees in well-spaced habitats like the Arboretum. She plans to sequence, identify and compare the fungal partners on the roots of Oak trees present at the Arboretum with those at the Harvest Forest. Matching funds for this award was generously provided by the Harvard Forest.
---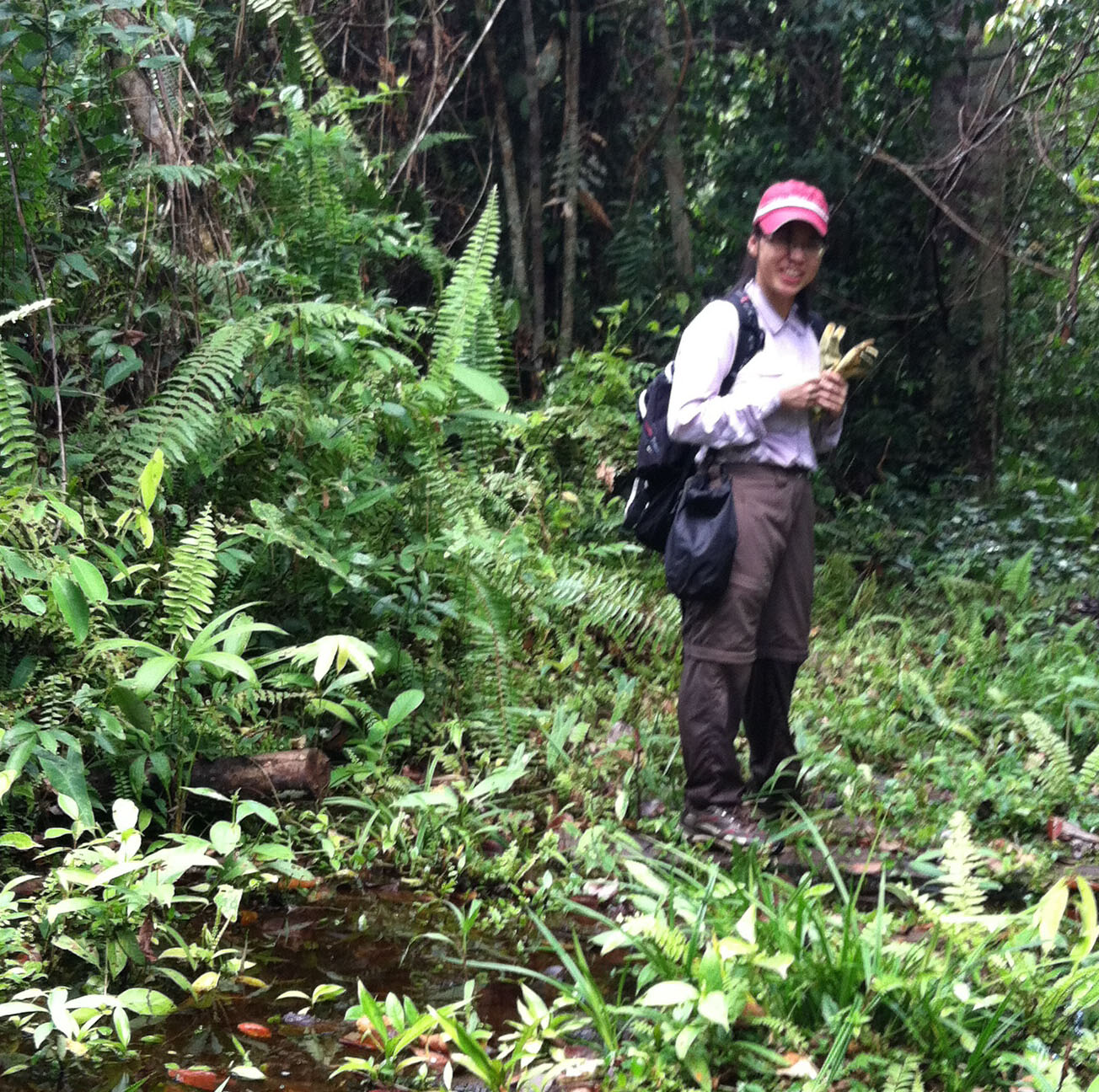 Ha Thanh Nguyen
Ashton Award
PhD Candidate, Boston University, Hutyra Lab
Ha is studying the impact of logging in peat swamp forests in Borneo and how this has affected the ecology of Shorea albida. Ha's research spatially overlaps with Professor Ashton's previous work in Borneo.
---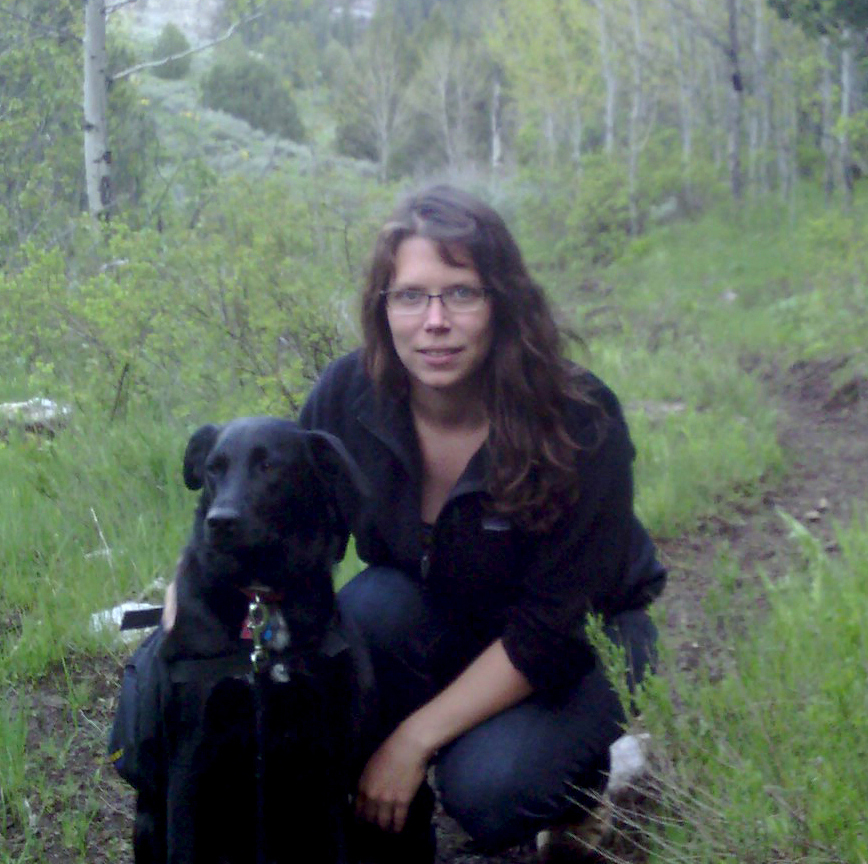 Kathryn Weglarz
Deland Award
PhD Candidate, Utah State University, von Dohlen Lab
While much focus has been placed on understanding plant-insect interactions, Kathryn's goal is to delve specifically into the interaction between the host plant and the bacterial symbionts present in the saliva of the insects.
---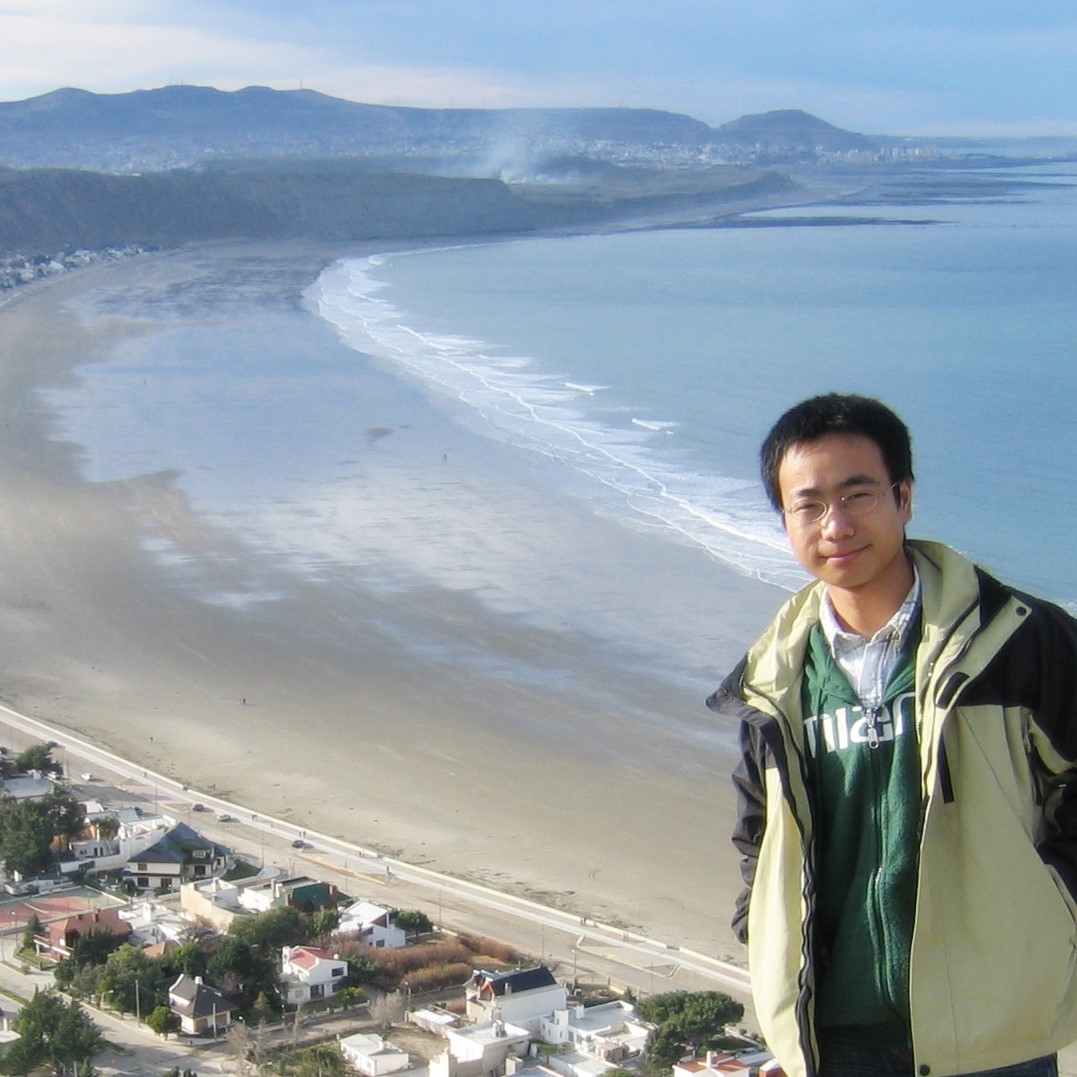 Yong-Jiang Zhang
Hu Student/Postdoctoral Exchange Award
Post-doctoral Fellow, Harvard University, Holbrook Lab
In some species of Acer, stem pressure generation during thawing results in sap production which is used to make maple syrup. This is in contrast to most trees which exude sap during freezing. Working in the Acer collection, Yong-Jiang aims to understand the physiological mechanisms of stem pressure generation and the role of xylem structure in this mechanism.
---
2012 Awardees
---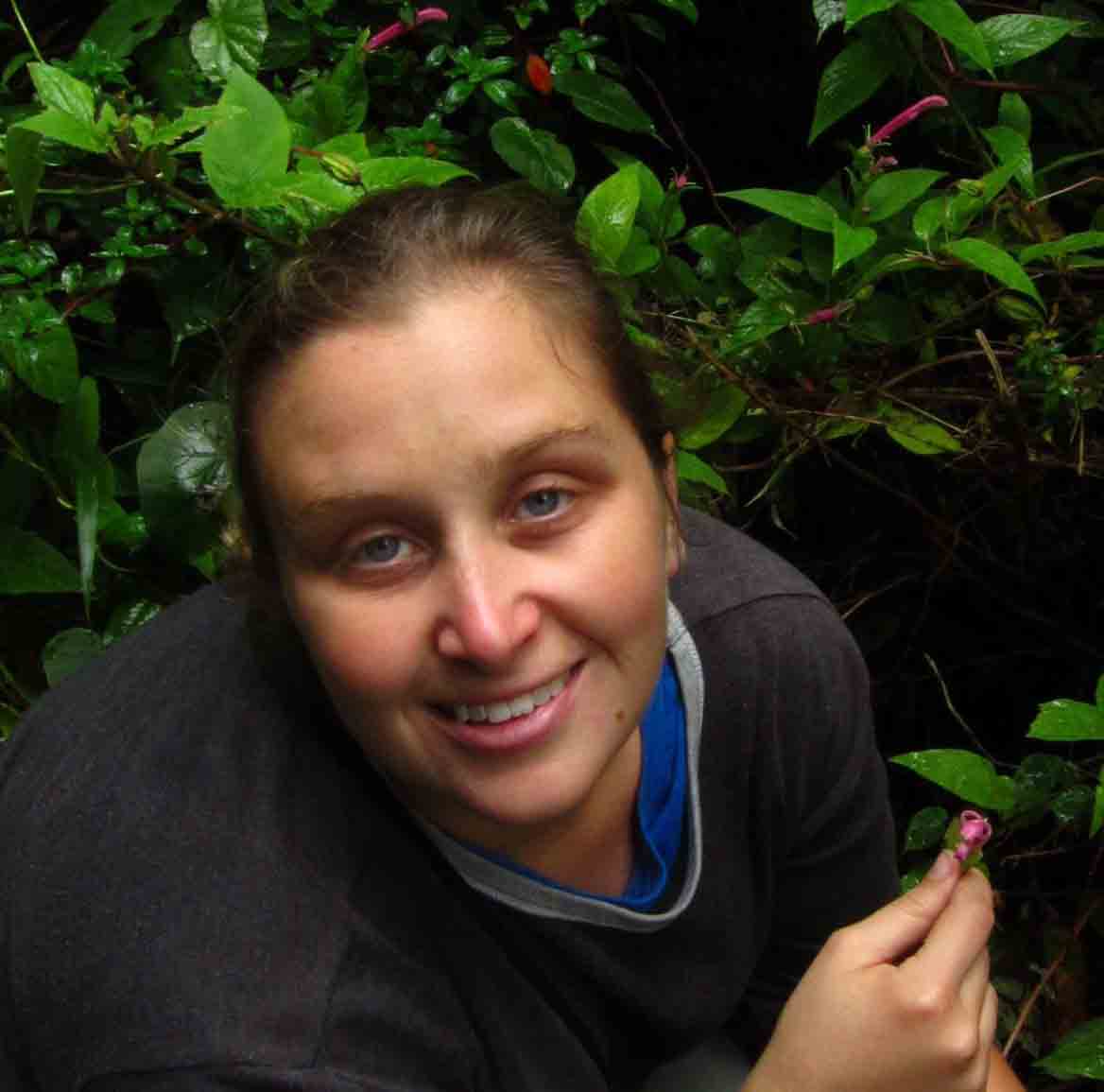 Laura Lagomarsino
Deland Award
PhD Candidate, Harvard University, Davis Lab
Laura is studying the evolution of secondary woodiness in the Lobelioideae, a primarily temperate herbaceous group of plants. The Deland Award will enable Laura to travel to Peru to collect plant specimens for the Herbarium and for her studies of wood anatomy.
---
Jorge Lora
Jewett Prize
Post-doctoral Fellow, Experimental Research Stations (CSIC), Spain
Using members of the Arboretum's Rosaceae collection, Jorge will compare ovule morphology from the earliest stages to maturity as well as the expression pattern of a gene thought to be important in ovule development.
---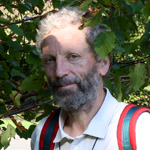 Hugh McAllister
Sargent Award
Honorary Lecturer, University of Liverpool
Hugh is interested in examining the evolutionary relationships of species within genera. By comparing chromosome numbers, he seeks to clarify the relationships between diploid and polyploid species. Previous visits to the Arnold Arboretum and the Harvard University Herbaria led to the publication of monographs on genera Betula and Sorbus.
---
Bharti Sharma
Jewett Prize
Post-doctoral Fellow, Harvard University, Kramer Lab
Bharti is interested in the evolution of petal identity and development. Capitalizing on the tremendous floral diversity found in the barbarry family (Berberidaceae), she will compare petal development using microscopy and comparative gene expression techniques in Epimedium rubum and Berberis gilgiana.
---
Claire Williams
Sargent Award
Distinguished Scholar, Forest History Society
Using the Arboretum's conifer collection, Dr. Williams will determine whether pollen dispersed during the day or at night is more highly represented within the micropyle of female cones.
---
2011 Awardees
---
E. Scherbatskoy
Deland Award
Undergraduate Student, University of Colorado, Boulder
Working in the Friedman Lab with Julien Bachelier, the focus is on the comparative morphology of female gametophytes in diverse conifers in an effort to shed light on the evolution of female gametophyte development
---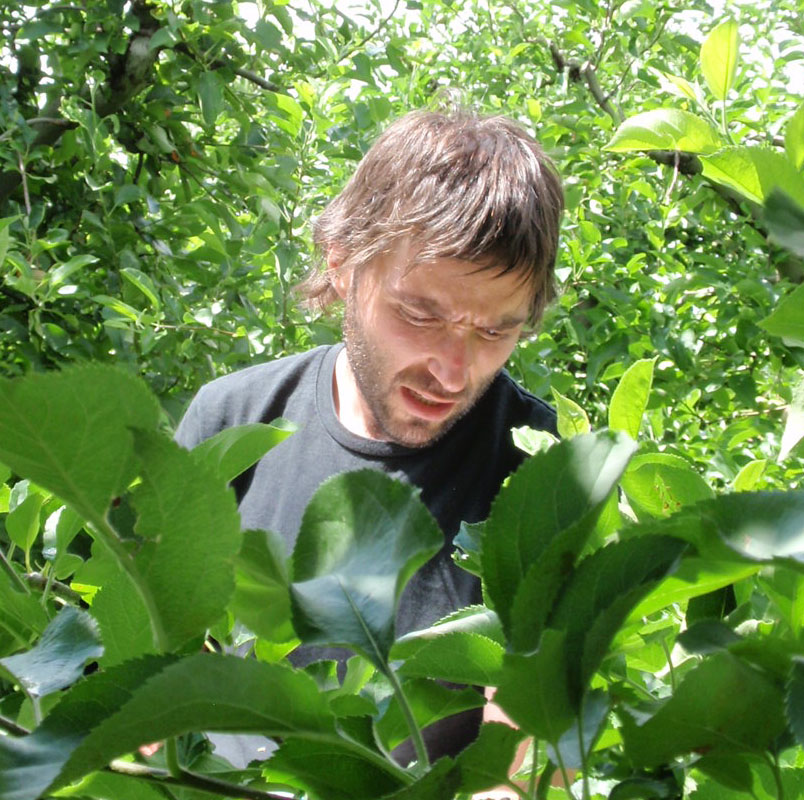 Juan Losada
Deland Award
PhD Candidate, Aula Dei Experimental Station–CSIC, Spain
Juan focuses on the reproductive biology of apples (Malus spp.). Juan will spend the summer working at the Weld Hill Research Building to expand his studies to include species in the Arboretum's Magnolia and Stewartia collections.
---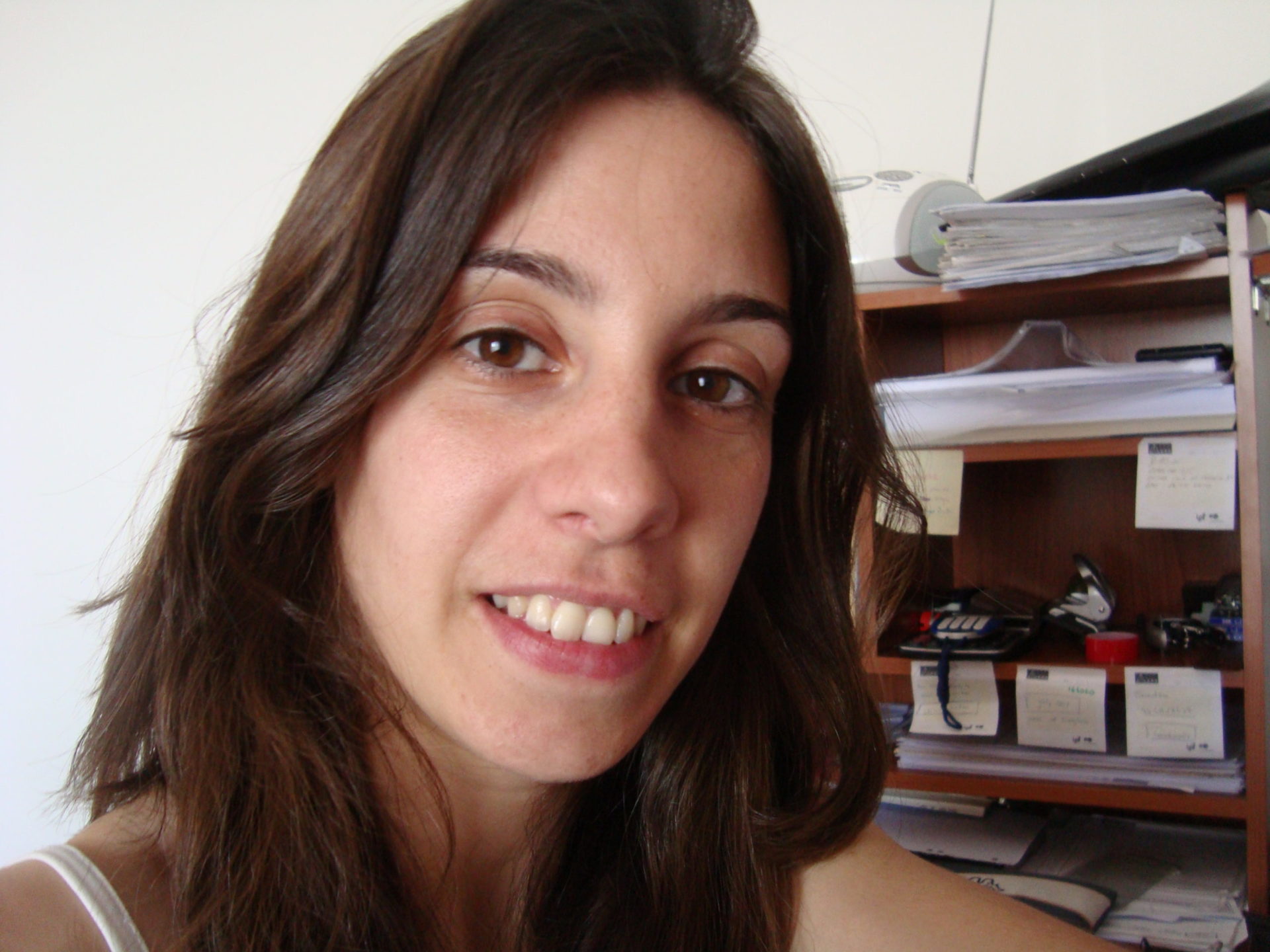 Mariana Oliveira e Castro
Deland Award
Master's Student, University of Coimbra, Portugal
In collaboration with John and Sally Perkins of the American Rhododendron Society, Mariana will determine the ploidy level (number of chromosome pairs) of 50 specimens of Rhododendron calendulaceum held in the Arboretum's living collection.
---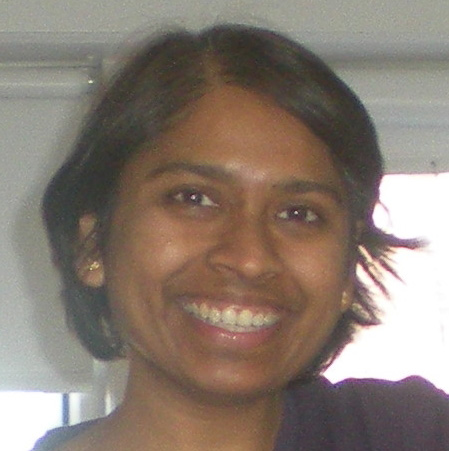 Preeti Rao
Deland Award
PhD Candidate, Boston University, Hutyra Lab
Preeti aims to understand how urbanization affects ecosystems. By comparing two plots in the Arboretum's Bussey Brook Meadow with plots at the Harvard Forest and other areas in between, she hopes to quantify the effects of urbanization on nitrogen and carbon dynamics. Her project is a collaboration with Adrien Finzi of Boston University and Arboretum Senior Research Scientist Peter Del Tredici.
---