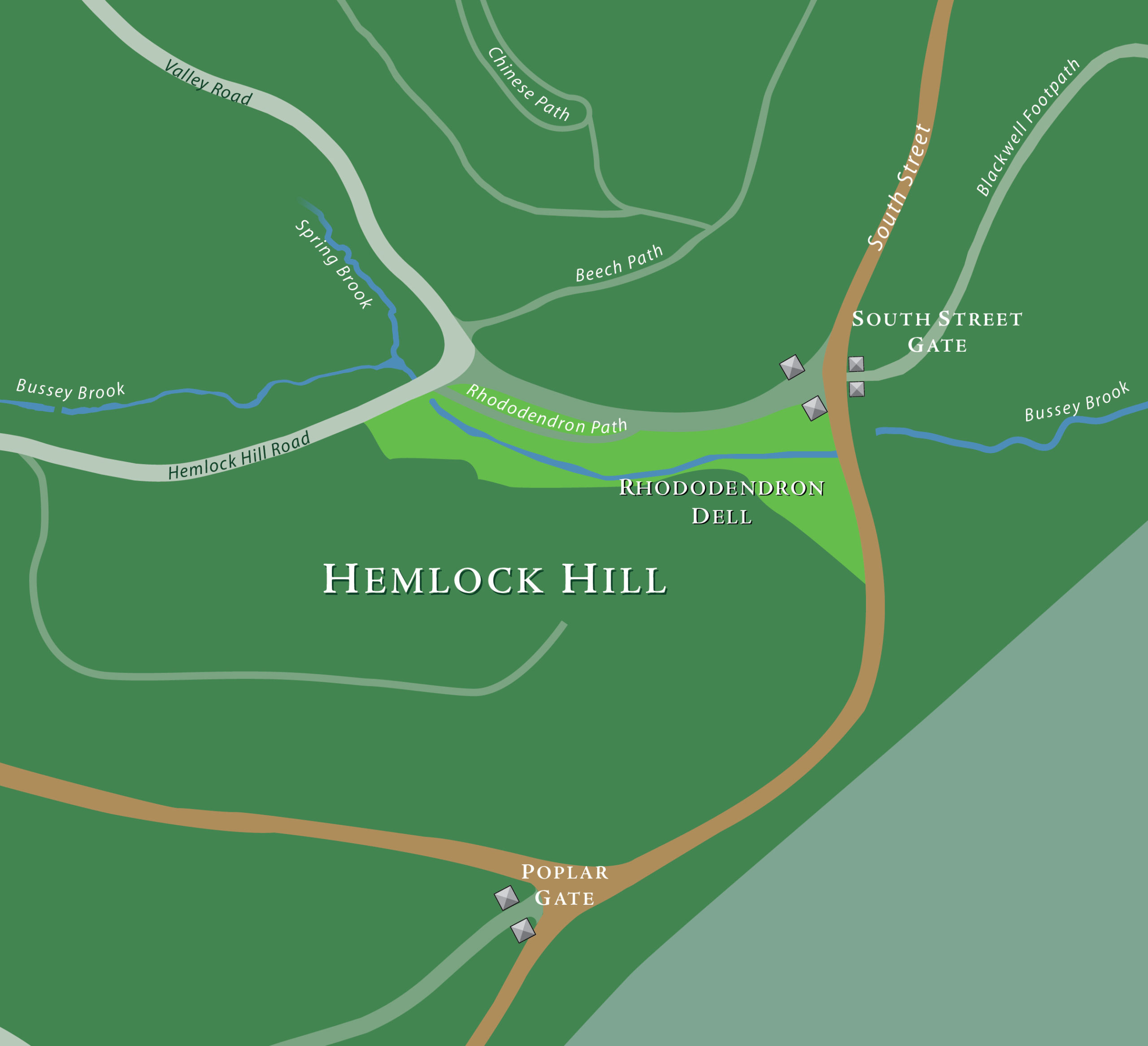 Directions
The Arboretum's core collection of hybrid and broadleaf evergreen rhododendron are located just inside the South Street Gate along Valley Road. The collection lies about a forty minute walk from the Arborway Gate, and about ten minutes from the Bussey Street Gate and the Centre Street Gate. If driving, park at the South Street Gate.
Accessibility
The Linda J. Davison Rhododendron Path is bark mulched. In a few places, large stepping stones aid circulation. A bridge across Bussey Brook provides access to additional uneven paths leading to Rhododendron collections on the northeastern slopes of Hemlock Hill.
Interpretation
An information kiosk at the Bussey Street Gate provides seasonal updates. Map tables at the South Street Gate and the southern end of Beech Path provide Arboretum wayfinding information.
You can view this tour of Rhododendron Dell on the Arboretum Explorer interactive map. Follow this link and you will see colored leaf icons. Click/tap on an icon to get a plant name and image; click/tap the circled "i" on the right to get more detailed information. For more information on how to use the mobile application click/tap on "Help" in the menu.
How long should I explore?
Plan to spend about fifteen minutes exploring the Rhododendron collection in Rhododendron Dell, and longer when the plants are in bloom between May and early June.
Plan your visit to the Arboretum.