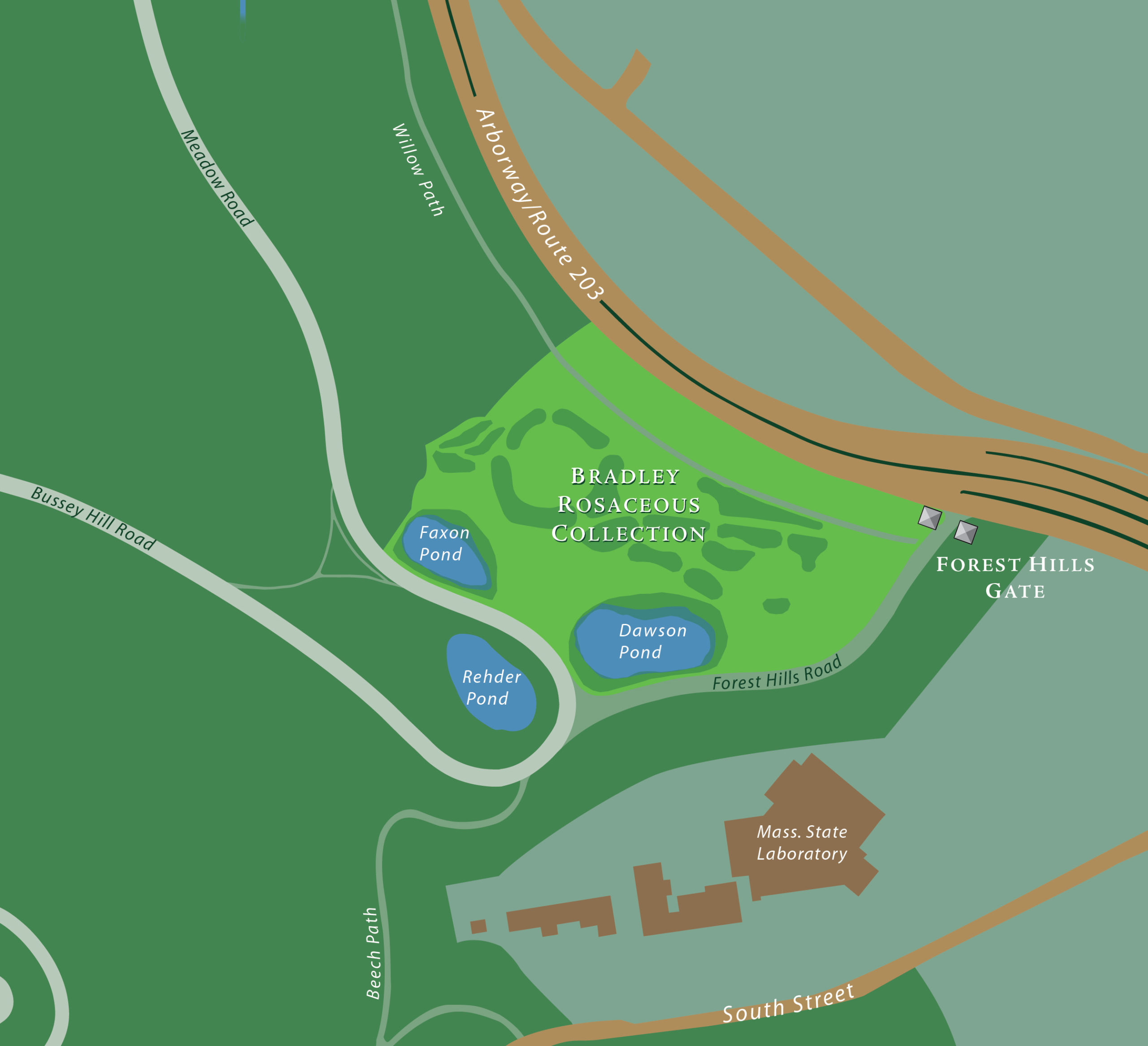 Directions
The Bradley Rosaceous Collection is located at the intersection of Meadow Road, Bussey Hill Road, and Forest Hills Road. Look for a metal arbor marking the entrance on Meadow Road.
Accessibility
The Bradley Rosaceous Collection consists of open grass lawns and grass paths between large planting beds. It is not wheelchair accessible. There are three ponds in the Bradley Rosaceous Collection. Dawson Pond has a stone ramp that allows visitors to safely observe the pond while protecting its edges from erosion; please use caution.
Interpretation
Map tables at Forest Hills Gate and Dawson Pond provide Arboretum wayfinding information.
How long should I explore?
Plan to spend from twenty minutes to one hour exploring this five acre collection.
Plan your visit to the Arboretum.