'Purple Haze' Lilac
Syringa 'Purple Haze'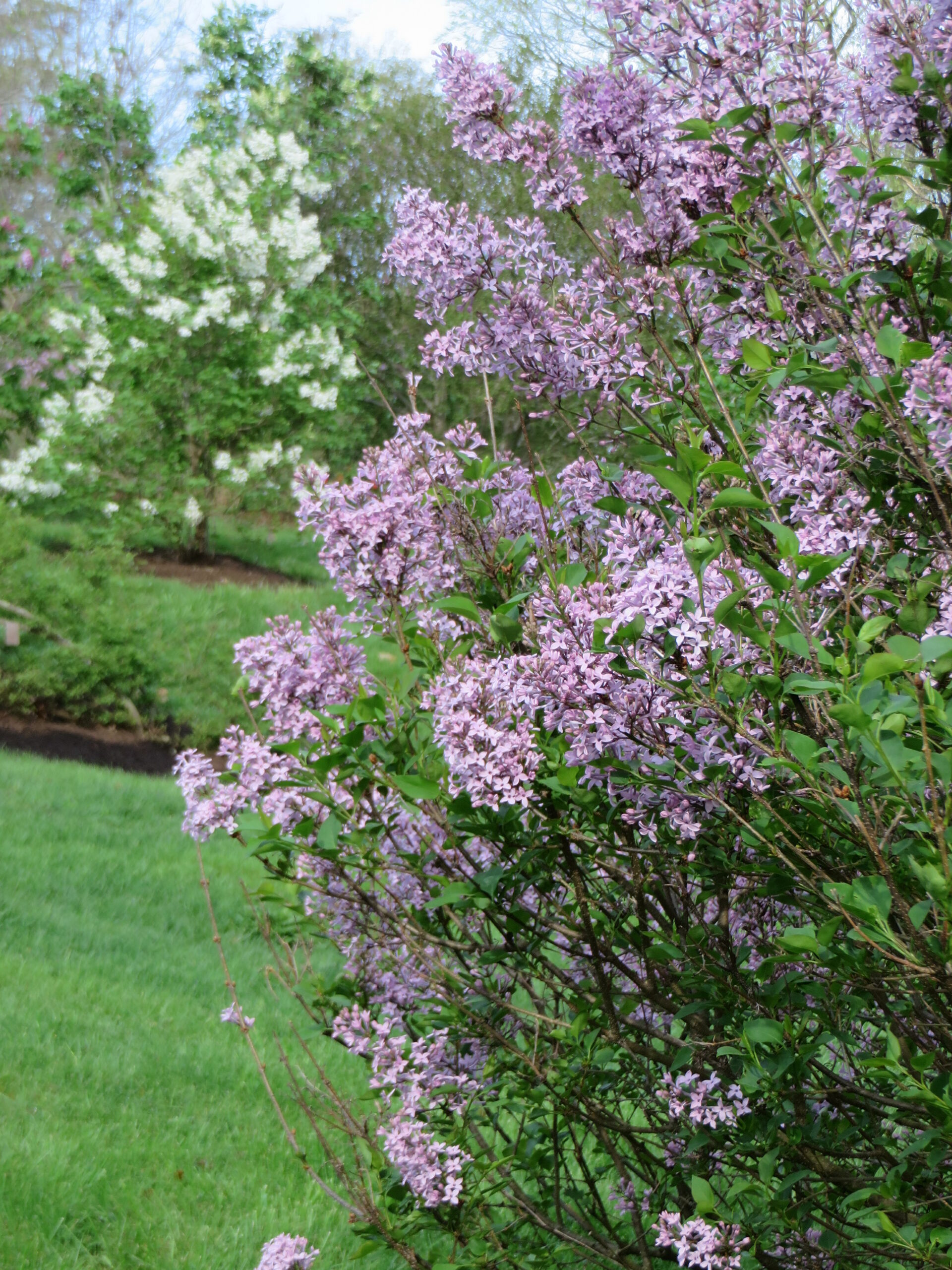 Abundant light purple blossoms on a tidy, rounded shrub make Purple Haze a favorite among lilac collections. Bred by former Arboretum plant propagator Jack Alexander and named after a Jimi Hendrix tune, this lilac will put a spell on you.
The original plant (AA 2-92*C) from which the clone was derived, was accessioned in 1992. It was selected by then plant propagator Jack Alexander from a group of six seedlings in May 2002. The parents of the controlled cross are Syringa protolaciniata, received as cuttings from the Botanic Garden of the University of Copenhagen, Denmark; collected in Barbur Jabul, Afghanistan by Dr. Klaus Ferdinand, and S. vulgaris. It is believed to be the first successful cross of these two species. Plants were introduced and distributed by the Arnold Arboretum's Plant Introduction, Promotion, and Distribution (PIPD) program in 2006. Jack Alexander, a great fan of the musician Jimi Hendrix, named this cultivar and another lilac introduction, Syringa 'Foxey Lady' after songs in the Hendrix catalog. This sterile cultivar blooms year after year without needing deadheading, or the removal of spent flower heads. Its rounded form makes it a well-behaved plant in the landscape.
Viewing this plant in-person? Look for these defining characteristics:
1

Rounded habit.

Kyle Port

2

Pale lavender flowers.

Visitor Center Staff

3

Medium to dark green foliage.

Kyle Port
One of the only known living representatives of the cross between Syringa vulgaris and S. protolaciniata.

Because the flowers are sterile, they do not set seed. Plants will flower vigorously year after year without deadheading.
Living Specimens

Specimens Dead or Removed

First Addition

Most Recent Addition

Tallest Specimen
| Plant ID | Accession Date | Received As | Origin | Source |
| --- | --- | --- | --- | --- |
| | | | | |
| | | | | |
| | | | | |
| | | | | |
| | | | | |