Rachel Brinkman, Manager of Horticulture
Address:

125 Arborway
Boston, MA 02130

Phone:

607.342.2876

Fax:

617.524.1418

Email: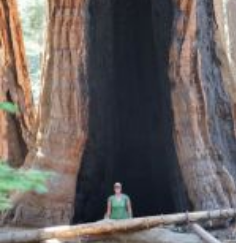 I have always been interested in plants, but my enthusiasm was catalyzed by my first summer job as a horticulture research assistant at Guelph University. Since then I have gradually added to my plant knowledge. After graduating from Cornell University, I worked as a shared technician for two Cornell Department of Horticulture faculty, Ken Mudge in agroforestry and Neil Mattson in floriculture. This work enabled me to explore a wide range of interesting subjects from forest farming gourmet mushrooms, to greenhouse care of herbaceous annuals, to tissue-culturing orchids. In 2011 I worked with the Worcester Asian longhorn beetle (ALB) eradication project, and spent a brief period as a transmission utility forester. My work experience thus far leads me to anticipate a career in the public gardens field.
My relationship with the Arnold Arboretum started in 2011 as a volunteer for the visitor's education department then progress to the horticulture apprentice in 2012 and a year later became a full-time horticulturist. Now-a-days I have progressed to become the assistant manager of horticulture to oversee the Arboretum's internship programs and IPM program along with helping out with the day-to-day horticulture operations.
BS in Plant Science
Cornell University
MLA in Sustainability and Environmental Management
Harvard Extension School
International Society of Arborists certification (ISA)
Massachusetts
Massachusetts Certified Arborist (MCA)
Massachusetts
Commercial Pesticide License
Massachusetts
Hoisting License
Massachusetts