Pamela Templer, Associate of the Arnold Arboretum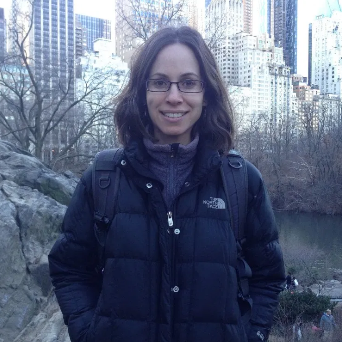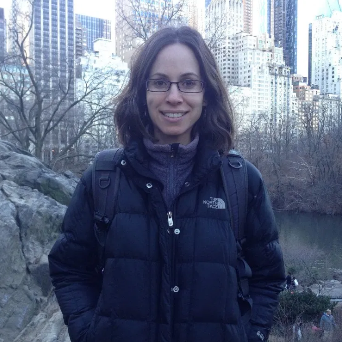 Professor, Boston University
I am a Professor in the Department of Biology at Boston University and conduct some of my research at the Arnold Arboretum. Our lab focuses on the effects of environmental change, including air pollution, climate change, land use change, and urbanization on forest ecosystems. We explore how environmental changes affect the role of plant-microbial interactions in nitrogen retention, water quality, forest productivity and carbon exchange within natural and managed ecosystems. We currently work in temperate forests of the northeastern United States, redwood forests of California, and tropical forests of Mexico and Puerto Rico, as well as urban ecosystems of Boston, MA.
Additional information about Pamela and her lab can be found here: http://people.bu.edu/ptempler/
Selected Publications
Templer PH,  JW Toll**, LR Hutyra, and SM Raciti. 2015. Nitrogen and carbon export from urban areas through removal and export of litterfall. Environmental Pollution, in press.
Fahey TJ, PH Templer, BT Anderson, JJ Battles, JL Campbell, CT Driscoll, AR Fusco, MB Green, KK Kassam, NL Rodenhouse, L Rustad, PG Schaberg, MA Vadeboncoeur. 2015. The promise and peril of intensive-site based ecological research: insights from the Hubbard Brook Ecosystem Study. Ecology, in press.
Templer PH, KC Weathers, A Lindsey, K Lenoir, and L Scott. 2015. Atmospheric nitrogen deposition in and adjacent to Class I wilderness areas of the northeastern United States. Oecologia 177:5-15.
Frey SD, S Ollinger, K Nadelhoffer, R Bowden, E Brzostek, A Burton, BA Caldwell, S Crow, CL Goodale, AS Grandy, A Finzi, MG Kramer, K Lajtha, J LeMoine, M Martin, WH McDowell, R Minocha, JJ Sadowsky, PH Templer, and K Wickings. 2014. Chronic nitrogen additions suppress decomposition and sequester soil carbon in temperate forests. Biogeochemistry, 121:305-316.
Duran J, JL Morse, PM Groffman, JL Campbell, LM Christenson, CT Driscoll, TJ Fahey, MC Fisk, MJ Mitchell, and PH Templer. 2014. Winter climate change affects growing-season soil microbial biomass and activity in northern hardwood forests. Global Change Biology 20:3568-3577.
Campbell J, AM Socci and PH Templer. 2014. Increased nitrogen leaching following soil freezing is due to decreased root uptake in a northern hardwood forest. Global Change Biology 20:2663-2673.
Rao P, LR Hutyra, SM Raciti, and PH Templer. 2014. Atmospheric nitrogen inputs and losses along an urbanization gradient from Boston to Harvard Forest, MA. Biogeochemistry121:229-245.
Thomas RG, S Zaehle, PH Templer, and CL Goodale. 2013. Global patterns of nitrogen limitation: confronting two global biogeochemical models with observations. Global Change Biology19:2986-2998.
Lovett GM, MA Arthur, KC Weathers, RD Fitzhugh, and PH Templer. 2013. Nitrogen addition increases carbon storage in soils, but not in trees, in an eastern U.S. deciduous forest. Ecosystems 16:980-1001.
Templer PH. 2013. Limits on carbon uptake by plants (Invited). Nature Climate Change 3:184-185.
Comerford DP, PG Schaberg, PH Templer, AM Socci, JL Campbell, and KF Wallin. 2013. Influence of experimental snow removal on root and canopy physiology of sugar maple trees in a northern hardwood forest. Oecologia 171:261-269.
Groffman PM, LE Rustad, PH Templer, JL Campbell, LM Christenson, NK Lany, AM Socci, MA Vadeboncoeur, PG Schaberg, GF Wilson, CT Driscoll, TJ Fahey, MC Fisk, CL Goodale, MB Green, SP Hamburg, CE Johnson, MJ Mitchell, JL Morse, LH Pardo, and NL Rodenhouse. 2012. Long-term integrated studies show complex and surprising effects of climate change in the northern hardwood forest. BioScience 62: 1056-1066.
Templer PH, RW Pinder, and CL Goodale. 2012. Effects of nitrogen deposition on greenhouse gas fluxes for forests and grasslands of North America (Invited). Frontiers in Ecology and the Environment 10: 547-553.
Templer PH, MC Mack, FS Chapin III, LM Christenson, JE Compton, HD Crook, WS Currie, C Curtis, B Dail, CM D'Antonio, BA Emmett, H Epstein, CL Goodale, P Gundersen, SE Hobbie, K Holland, DU Hooper, BA Hungate, S Lamontagne, KJ Nadelhoffer, CW Osenberg, SS Perakis, P Schleppi, J Schimel, IK Schmidt, M Sommerkorn, J Spoelstra, A Tietema, WW Wessel, and DR Zak. 2012. Sinks for nitrogen inputs in terrestrial ecosystems: a meta-analysis of enriched 15N field tracer studies. Ecology 93: 1816-1829. Selected by Faculty of 1000.
PhD in Ecology and Evolutionary Biology
Cornell University
BA in Biology and Environmental Studies
University of California Santa Cruz