Scott Phillips, Assistant Manager of Horticulture
Address:

125 Arborway
Boston, MA 02130

Phone:

857.301.4315

Fax:

617.524.1418

Email: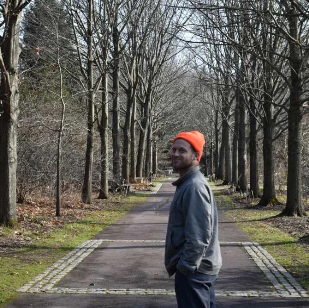 West Philadelphia born and raised.
I am very proud to be from Philly & I've been lucky enough to work within a lineage of extraordinary plant people –especially my Mom, Norman Lehr, Michael Petrie, Paul Orpello, and many others at J. Franklin Styer's – too numerous to name but to whom I'm forever thankful.
I've worked in horticulture since I was 13 years old, when I began assisting my mother, who was plant-buyer at J. Franklin Styer's Nurseries. I've worked on tree farms, rose gardens, cut flower gardens, and in garden design. I also worked with PHS Philadelphia flower show award-winner Michael Petrie on many projects, including installations, and have participated in the Philadelphia Flower show for over a decade.
Prior to starting at Arnold, I was a gardener at the Morris Arboretum of the University of Pennsylvania, where I assisted head horticulturist Paul Orpello and learned how to manage gardens organically. I have worked as a master groundskeeper at Gabis Arboretum at Purdue Northwest, a 300-acre oak preserve of formal gardens, woodlands, wetlands, prairies, and hiking trails located near Valparaiso, Indiana. I also led in the management of prescribed burns per CRP.
I love everything about life in the field of horticulture and look forward to every day at Arnold Arboretum–I am very proud and thankful to work in a place that I have admired since I was a young. I am continuously inspired by past and present horticulturists, including my Mom, Beatrix Farrand, Andrea Brunsendorf, E.H Wilson, Christopher Lloyd, Fergus Garrett, Piet Oudolf, everyone at Chanticleer & Dixter, and Karl Foerster –I am lucky to follow in their footsteps.
(Current)
Harvard Extension School
Master of Science, Industrial and Labor Relations
Widener University
BS Forestry
West Virginia University
Certified Arborist, International Society of Arboriculture
CPH Certified professional horticulturist
Hoisting Engineer Class 2A/1C
Massachusetts
Pesticide License
Massachusetts