Benjamin Kirby, Arboretum Arborist
Address:

125 Arborway
Boston, MA 02130

Phone:

617.460.2203

Fax:

617.524.1418

Email: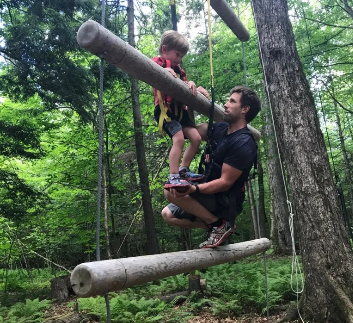 Working in the arboriculture field since 2001, I was thrilled to join the Arnold Arboretum team in February 2017. I appreciate the continuous opportunities for learning at the Arboretum, from working closely with arborists John and Bob to attending conferences and trainings. I enjoy taking care of trees through fine detailed pruning and finding safe and efficient ways to work in their canopies. I appreciate how arboriculture provides an opportunity for a unique experience and strategy of care for each individual tree.
I graduated from the University of Massachusetts in 2008 and became a Massachusetts Certified Arborist in 2014. I spent 17 years working in the private sector, providing tree care around Greater Boston. My extensive experience prepared me for this position at the Arboretum. I have visited the Arboretum many times over the years with my family, exploring the grounds and appreciating the high level of care provided to the plants throughout the landscape.
When I am not at work, I enjoy spending time with my wife and sons. We enjoy traveling and hiking.
BA American Studies
University of Massachusetts
Certified Arborist
Massachusetts Arborist Association
Pesticide Applicator
Massachusetts
Hoisting
Massachusetts