Plants collected on this Expedition
| Plant ID | Accession Date | Received As | Origin | Source |
| --- | --- | --- | --- | --- |
| | | | | |
| | | | | |
| | | | | |
| | | | | |
| | | | | |
China
Event Type

Expedition

Collection Type

Germplasm, Herbarium Specimens

Arnold Arboretum Participants

Joseph F. Rock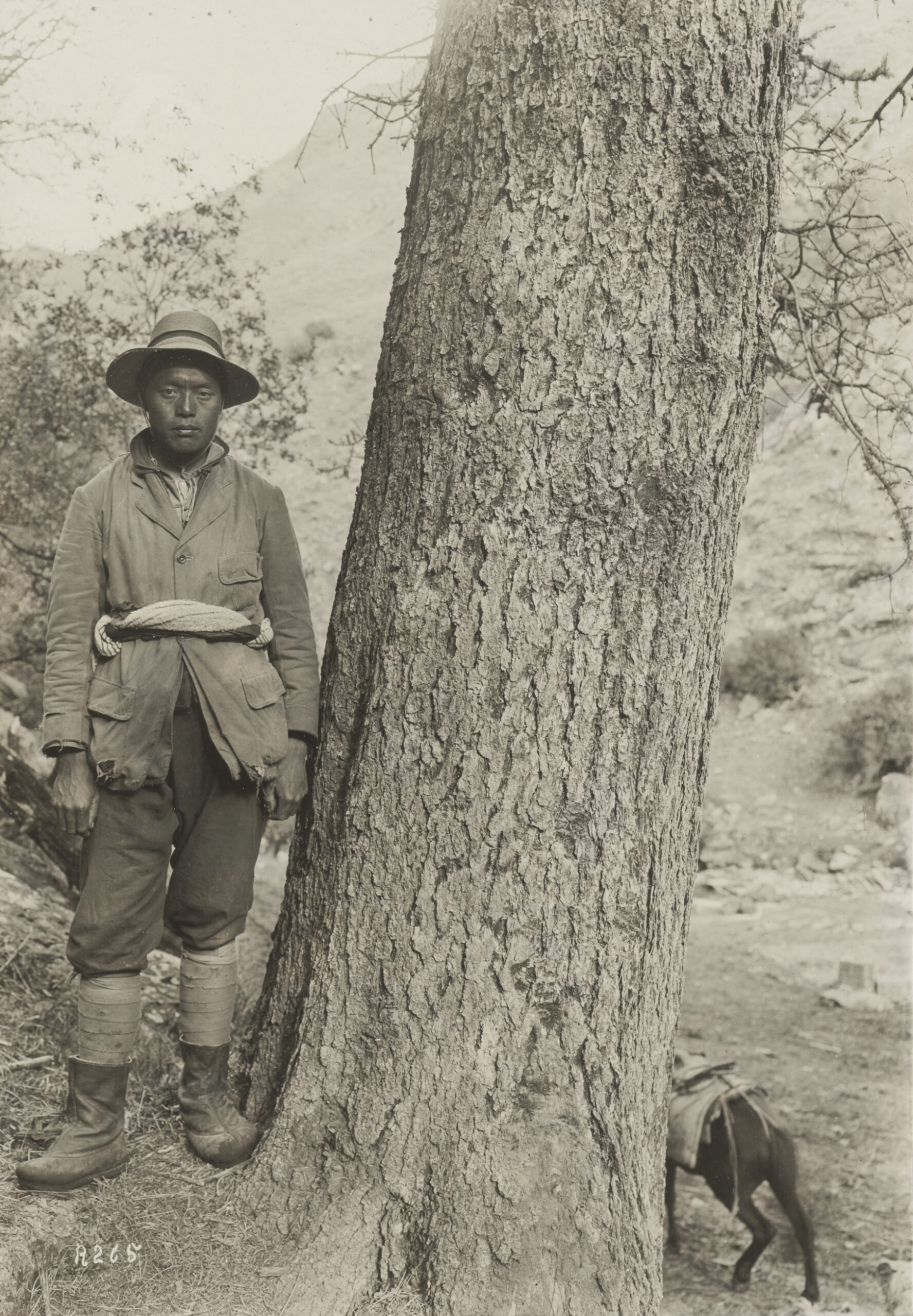 In 1924, Joseph Charles Francis Rock, an Austrian-born botanist, anthropologist, explorer, linguist, and author, departed on a three-year plant collecting expedition to one of the most floristically rich areas on earth. His expedition would be the first of many Arnold Arboretum expeditions to this region of spectacular botanical diversity.
The area he explored, the Hengduan Mountain region of western Sichuan and eastern Tibet (Xizang), is considered by international conservation organizations to be a hotspot of biodiversity. This term is used to designate areas with a high number of endemic species that are under severe threat of destruction due to human activities.
Charles Sprague Sargent, founding director of the Arboretum, initiated Rock's trip to China in 1924. The three-year expedition resulted in the collection of more than 20,000 herbarium specimens Herbarium specimen: An herbarium specimen is a pressed and dried plant sample that is generally mounted on a sheet of paper. Specimens can be stored indefinitely and are used for a wide variety of botanical research. , over 1,000 bird specimens, several hundred packets of seeds, 653 photographs, and a correspondence between Rock and Sargent that exceeded 300 letters and telegrams. It was curtailed on Sargent's death in 1927 as a cost cutting measure by then assistant director Ernest Henry Wilson.
Dig Deeper
The archives of the Harvard University Herbaria hold the Botanical papers of Joseph Francis Charles Rock, 1925-1927.
In 1956, Rock wrote about The Amnye Ma-chhen range and adjacent regions : a monographic study.
After his plant collecting career with the Arboretum, Rock lived in Yunnan. During that time he collected materials for his book, A Na-khi-English encyclopedic dictionary.
Nine of Rock's illustrated travelogues were published in the National Geographic Magazine between 1922 and 1935.
Adapted from original material by Sheila Connor.