Plants collected on this Expedition
| Plant ID | Accession Date | Received As | Origin | Source |
| --- | --- | --- | --- | --- |
| | | | | |
| | | | | |
| | | | | |
| | | | | |
| | | | | |
Japan
Event Type

Expedition

Collection Type

Germplasm, Herbarium Specimens

Arnold Arboretum Participants

Ernest H. Wilson
In 1914, Ernest Henry Wilson returned to eastern Asia for the third time, on an expedition to collect plants in Japan for the Arnold Arboretum.
He still suffered the long-term effects of the broken leg he suffered on his 1910 expedition to China. His new destination, Japan, proved to be a botanically rich but less taxing environment in which to collect, as most collection sites were accessible by rail or road. This journey also marked the first time Wilson traveled with his wife Ellen and their daughter Muriel.
As in his past expeditions, Wilson was a prolific collector and photographer. Arboretum Director Charles Sprague Sargent estimated that Wilson collected "ninety-two to ninety-five percent of the species of Japanese trees and shrubs." An amazing achievement. He concluded that Wilson's collections would provide "information which will make it possible to solve many of the problems which have long perplexed the students of Japanese trees," in particular the problems surrounding the origins of flowering cherries.
A Journey in Japan
Wilson traversed the country from south to north, mostly collecting near train routes and roads, a stark contrast to his collecting in China, where he traveled far into the interior of the country by foot and sedan chair.
In February 1914, Wilson and his family arrived in Tokyo by ship. He quickly traveled south to Yakushima, a humid subtropical island off the southern tip of Japan. February and March were spent in the southern part of the country. He then studied the country's flowering cherries as they began to bloom in early March in the south. Moving north, he followed them to central Honshu in April. There he stayed, exploring the region through June.
In July and August, the Wilson family visited Hokkaido and Ernest Wilson ventured as far north as Sakhalin, then part of Japan. They returned to central and southern Japan in the fall. The journey was cut short by several months when Sargent asked him to return due to the start of the First World War. They left Japan in early January 1915 on the S.S. Korea, sailing to San Francisco by way of Hawaii.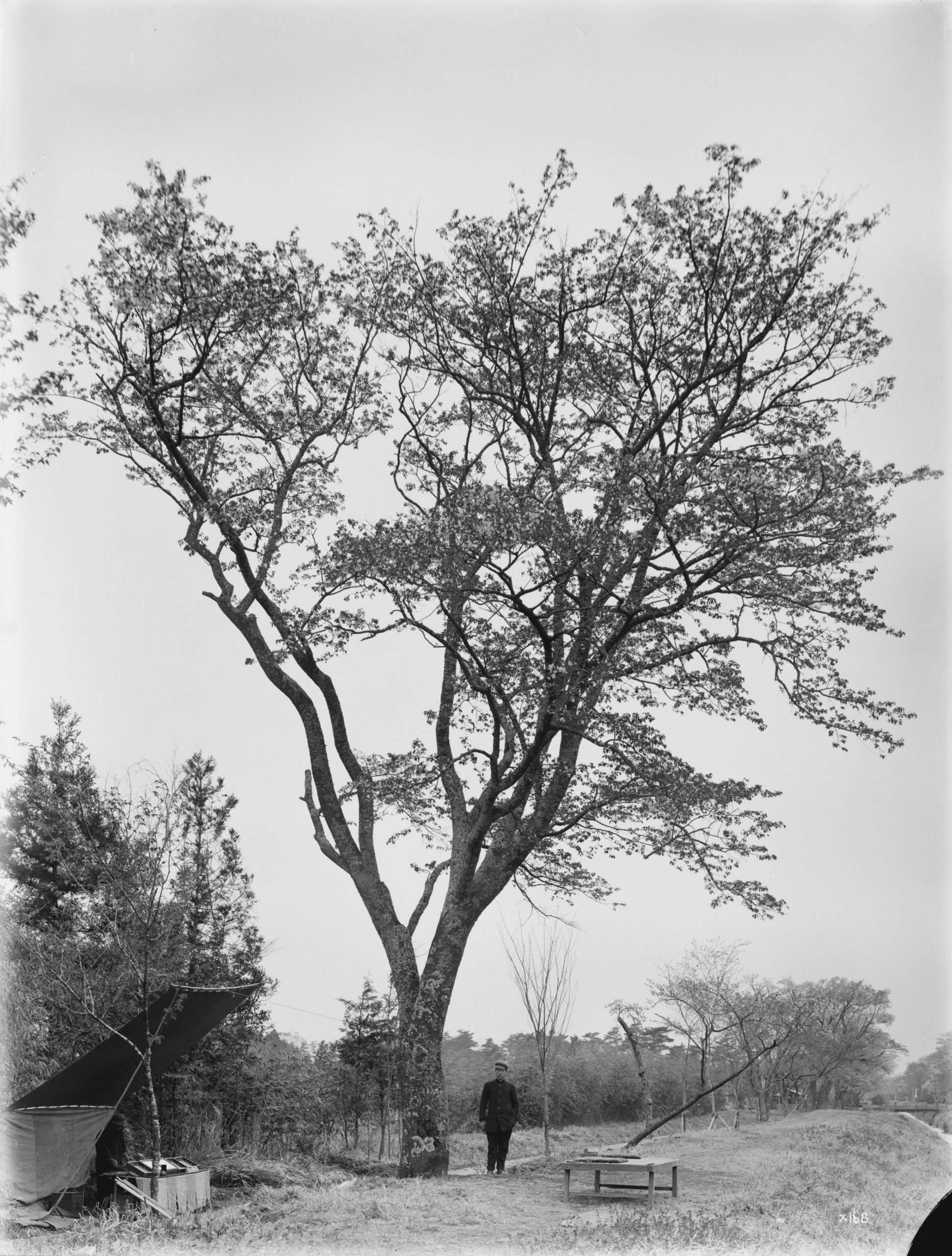 Wilson's Plant Collections
Wilson's previous collecting efforts in China focused almost exclusively on wild populations of plants. This trip provided Wilson the opportunity to study and collect cultivated material as well. He made hundreds of seed collections and acquired herbarium specimens from approximately 2,000 individual plants.
Wilson's Photographs
These plant collections were supplemented by 619 photographs captured on glass plate negatives. Taken on his Sanderson camera, they added to the already robust collection of Asian images captured on his most recent two trips to China. His photographs from this expedition a notable for large number of dramatic portraits of trees and for the artistic composition of his landscape views. Perhaps the less hurried pace of this trip allowed for more time to perfect his images.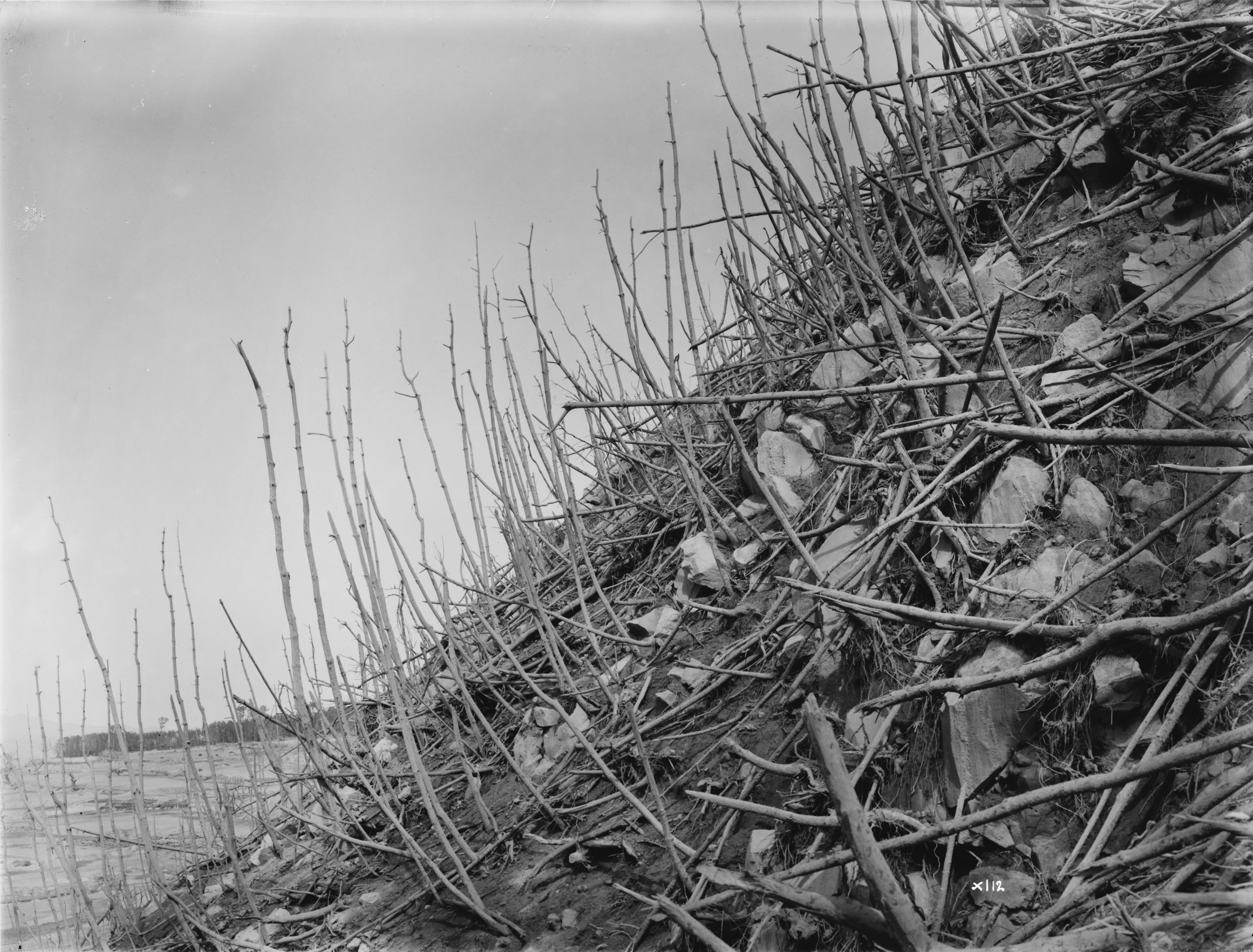 Dig Deeper
Wilson went on to write extensively on the subject of the Japanese flora. He published The Conifers and Taxads of Japan and The Cherries of Japan in 1916.
Richard Howard detailed Wilson's travels in Japan in Arnoldia in 1980.
You can see all Wilson's Japanese photographs from this trip in Hollis Images.