Plants collected on this Expedition
| Plant ID | Accession Date | Received As | Origin | Source |
| --- | --- | --- | --- | --- |
| | | | | |
| | | | | |
| | | | | |
| | | | | |
| | | | | |
China
Event Type

Expedition

Collection Type

Germplasm, Herbarium Specimens

Arnold Arboretum Participants

Ernest H. Wilson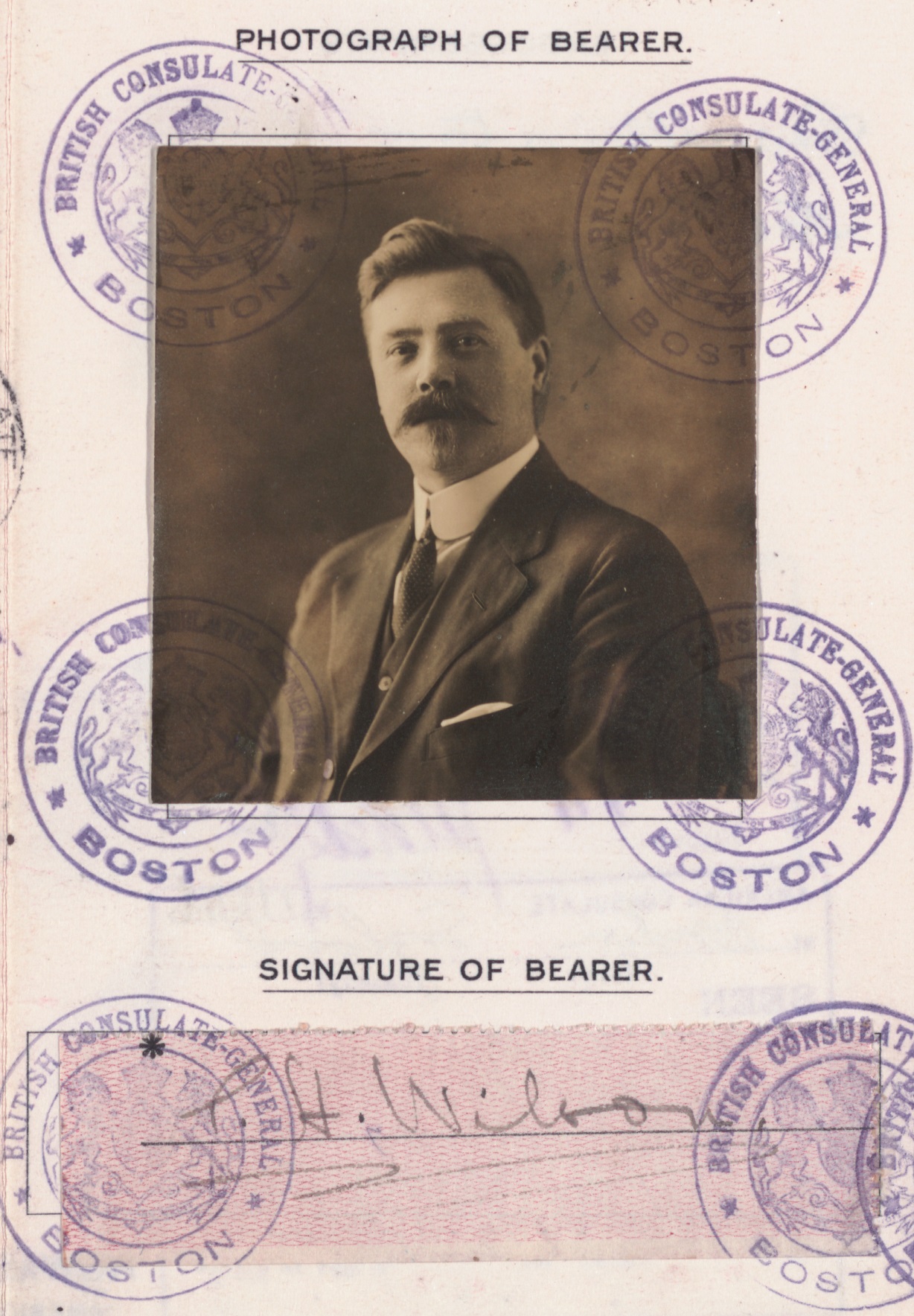 In early 1910, English botanist Ernest Henry Wilson embarked on his fourth trip to China, and second for the Arnold Arboretum.
A seasoned explorer of Asia, Wilson had first visited China from 1899-1901 for the Veitch Nursery Company, and again for the firm from 1903-1905. Charles Sprague Sargent (1841-1927), founding director of the Arboretum, hired him after much cajoling the next year to make a collecting trip in Hubei and Sichuan Provinces from 1907-1909. This first Arboretum expedition was successful but left some target plants uncollected, in particular conifers, so this trip was planned for the 1910 collecting season to fill in those gaps.
Journey to Yichang
Wilson departed from Boston in March 1910 with his family, and after leaving them in England, traveled on to Moscow to catch the Trans-Siberian Railway to Beijing.
The journey across Siberia was uneventful; signs of spring were evident but practically no flowers were to be seen from the railway.

Ernest Wilson, June 1, 1910
The trip was faster than he had anticipated and he observed that he had arrived as quickly to his destination as would a letter. After a day in Beijing seeing to business, he was off to Yichang, Hubei, his jumping off point to Sichuan. He had written ahead to a friend in the city who gathered his team of collectors, men who had worked for Wilson on his past expeditions. Everyone was soon assembled and the party of over 20 men set off on foot for Sichuan on Saturday June 4, 1910.
Yichang to Chengdu
One of the Arboretum's most successful collectors, Wilson traveled not only with his collecting team, porters to carry his equipment, plant presses, and seed collection packets, but also with the means to document his discoveries visually. A top of the line Sanderson camera employing large format glass plates, enabled him to capture astonishingly beautiful and detailed photographs of the people, places, and plants he encountered on his expeditions.
I left Ichang on the morning of June 4th and traveled in a northwesterly direction until the Hupeh-Szechuan boundary was reached. From this point I took a route due west to the important town of Paoning Fu [Langzhong City], and from thence southwest by the main road to Chentu.

Ernest Wilson, July 29, 1910
Journey to Fangxian
On this trip, Wilson made his way to Chengdu by a route that was completely overland. He had explored this part of the country three times before, and notes the condition of a number of the places in his diary compared to previous visits. He frequently uses the word "dilapidated" to describe the the inns and hostels in which he stays the night.
From Yichang, he and his team began their journey to Xingshan County (transliterated by Wilson as Hsing Shan Hsien) in northwest Hubei by way of the Nanjinguan Gorge (San-yu-tung Glen). Today the glen is flooded due to the Three Gorges Dam project, but in Wilson's day, he and his men were able to follow the river bottom as it flowed at it's way north. After day's march, the riverside path became too difficult and they began to climb through the highly terraced landscape shown in the photograph above.
Initial rainy weather turned very hot – "scorching" in Wilson's words – and his carriers became strung out along the route from the roughness of the terrain and the weight of their burdens. On June 10, he records a temperature of 96.7 degrees Fahrenheit (35.9C) in the shade with very little breeze.
The distances he and his men were able to complete each day were recorded in the Chinese distance measurement the li. In this period, li were equal to 2,115 feet (645 m). In this part of their journey, they were able to march about 50-55 li, a distance of 20-22 miles (32-35 km) per day.
Their route from Yichang took them up to the area that is today the Shennongjia Forestry District, as far north as the village of Yazikou (Che-tsze-Kou) and then southwest, to Fangxian County (Fang Hsien), a journey of about three weeks. The high country of Shennongjia is today a tourist mecca but in Wilson's day the region was sparsely populated. In spite of this, he and his men managed to find inns and hostels, however rustic, in which they stayed every night.
All along the way, he and his assistants marked collecting places for their return in the fall. When the weather and route permitted, he was also busy with his camera. We have over 100 pictures of the landscape, people, and specimen trees from this leg of his journey. While in Fangxian, he made four collections, including an orange fruited Lonicera (4006) that he described in his notes as rare.
West to Paoning Fu
After their sojourn in the Shennongjia Region Wilson and his men these collections in Fangxian, Wilson and his party did not make any further ones until they left Chengdu at the beginning of August. They were not idle however, they had a long westward journey to to complete, punctuated by periodic stops for photography. During this entire trip Wilson was very busy with his camera and we have a total of 374 images to show for his efforts. In the leg of the trip from Fangxian to Paoning he took another XX pictures.
The country he and his team traversed was extremely rugged and
Paoning to Chengdu
He then turned south and west towards Chengdu, Sichuan Province (formerly Chentu or Chengtu, Szechuan Province), then north to Songpan, Sichuan (formerly Sungpan), and back along the Min River, his route would traverse a botanically rich part of the country.
He was also tasked with collecting additional bulbs of Lilium regale, the regal lily, and photographing the people, places, and plants he encountered in his travels.
Dig Deeper
Accessing Wilson's Images
All of the photographs Ernest Wilson took in this expedition have been digitized from their glass plate negatives and are available in Hollis Images, Harvard's online image catalog. If you enter the search term Ernest Henry Wilson you will be returned about 2400 images. You can further refine your search by date by limiting your search to 1910 to 1911 in the "Refine My Results" column on the right and selecting Wilson's name in the Author/Creator category further down the column.