Plants collected on this Expedition
| Plant ID | Accession Date | Received As | Origin | Source |
| --- | --- | --- | --- | --- |
| | | | | |
| | | | | |
| | | | | |
| | | | | |
| | | | | |
Hong Kong, Japan, South Korea
Event Type

Campaign

Collection Type

Germplasm, Herbarium Specimens

Arnold Arboretum Participants

Shiu-Ying Hu
Arnold Arboretum botanist Shiu Ying Hu visited eastern Asia four times between 1968 and 1972 to study the flora of Hong Kong. She made collections of herbarium specimens, seeds, and live plants for the Arboretum and Chung Chi College of the Chinese University of Hong Kong. During this time, she taught a course on the taxonomy Taxonomy: A branch of science concerned with systems of classifying living and non-living things. of angiosperms Angiospermae: A class of Pteropsida or in some classifications a subdivision of Spermatophyta comprising seed plants (as orchids or roses) that produce seeds enclosed in an ovary, including the vast majority of seed plants. at the college in exchange for access to the college's herbarium. She used the herbarium facilities to process and study her collections.
Her explorations of the region took her to Ma On Shan, Lantau Island, Ping Chau, the Pak Sin Ling mountain chain, and many other locations in the territory. In many cases, in particular in the New Territory, her collections were the first to have been made. Additionally, Hu made extensive collections in the mangroves on islands surrounding Hong Kong.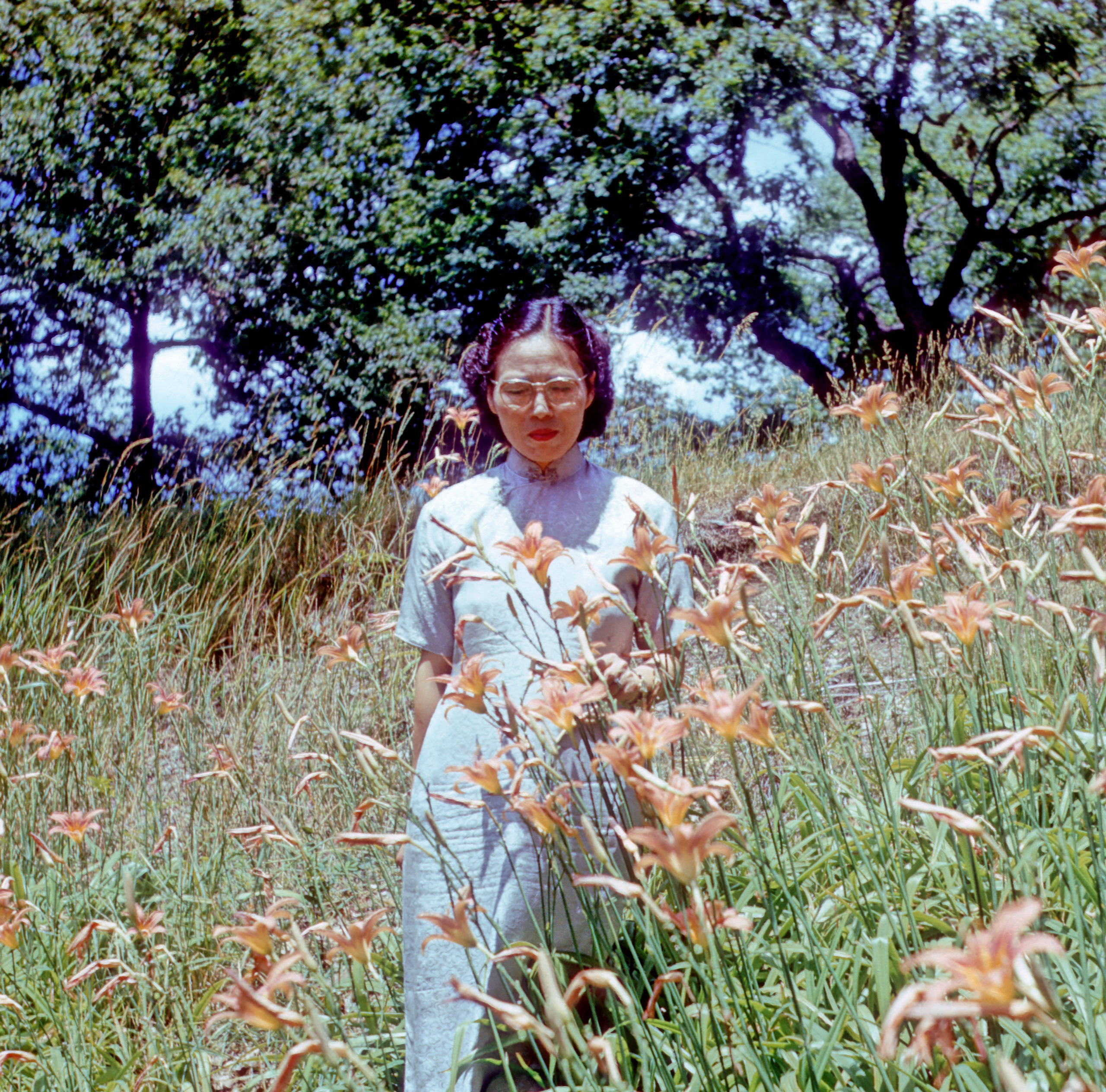 She mentored her botany students and gave them practical experience in the field identifying, documenting, and preserving specimens when they assisted her in her collections for her flora of Hong Kong project.
In a later reminiscence, Hu said the two most memorable moments in Hong Kong were seeing the living Grantham camellia (Camellia granthamiana) which yielded the type specimen type specimen: on Tai Mo Shan in 1955, and the rediscovery Ford's magnolia (Magnolia fordiana), a tree thought to have been lost in the 1940s.
Korean and Japanese Sojourn
During her return to Boston in 1969, Hu stopped in Korea and Japan to examine daylilies (Hemerocallis) under the auspices of the American Hemerocallis Society. Her stop in Korea was short and primarily consisted of identifying collections by Dr. T. B. Lee.
She lingered for somewhat longer in Japan and was able to conduct two days of fieldwork in Kyushu. Then it was on to Osaka and Kyoto for visits to the university herbaria in both cities. The final stop in her whirlwind tour of the country was Tokyo. At the university botanical garden she was particularly impressed by a variety of Hydrangea with an attractive habit. Garden officials allowed her to take cuttings for Arboretum propagator Al Fordham. This plant is now known as Hydrangea macrophylla ssp. serrata 'Tokyo Delight.'
Back in Boston
Hu's industry in collecting plant specimens was prodigious. In 1969 alone, she collected some 2250 herbarium specimens to document the Hong Kong flora. She brought to the Arboretum about 30 live plants of daylilies (Hemerocallis spp.), one of which, an orange daylily (Hemerocallis fulva var. angustifolia, accession 628-69*MASS) collected in Osaka, Japan, now multiplied in number, thrives on the grounds along Meadow Road.
Dig Deeper
Read a detailed account of Hu's fieldwork in Hong Kong from September 1968 to June 1969, as well as her visits to South Korea and Japan, in this 1970 Arnoldia.