Carbon plays an important role in the physiological processes of organisms in a garden. Disturbances to the carbon cycle can lead to major consequences for the climate and, subsequently, the health of plants and wildlife. Since the founding of the Arnold Arboretum in 1872, the levels of carbon dioxide in the atmosphere have increased significantly.
We are concerned with the consequences that climate change has for the health of ecosystems, at the Arboretum and around the globe. As a result, we are adapting our operations and transitioning to renewable sources of energy to mitigate our carbon emissions. Specifically, we are sourcing about a third of our energy from the sun, storing our energy for periods of peak demand, upgrading our buildings to be more energy-efficient, and minimizing our use of gas-powered equipment. In 2023, the Arboretum will add net-zero HVAC upgrades to two of our buildings and install our fourth solar array at the Dana Greenhouse Cold Storage Building.
Our aspirations to reduce our carbon footprint also align with goals set by the City of Boston and Harvard University to be carbon-neutral in the next half-century.
Weld Hill Solar Project
Just like our plants, we're focused on harnessing the sun's rays to provide us with the energy needed to pursue our mission. The Weld Hill solar and battery array, the Arboretum's most ambitious sustainability project to date, powers plant biology research in the Weld Hill Research and Administration Building. The array consists of nearly 1,300 panels across three locations and a unique battery storage system which will provide stored energy in times of peak demand. Together, the system provides an estimated 25 to 30 percent of the building's energy requirements, helping us reduce our reliance on fossil fuels.
Another unique feature of the solar array is a pollinator meadow to be planted beneath the ground-mounted panels to the east of the building. The first of its kind in Massachusetts, the meadow will provide a home for dozens of native plant species collected from around the state and grown from seed by the Arboretum's horticulture team.
The Weld Hill solar array supplies provides approximately 30 percent of the Weld Hill Research and Education Building total energy demand and prevents 401 metric tons of carbon from entering the atmosphere every year.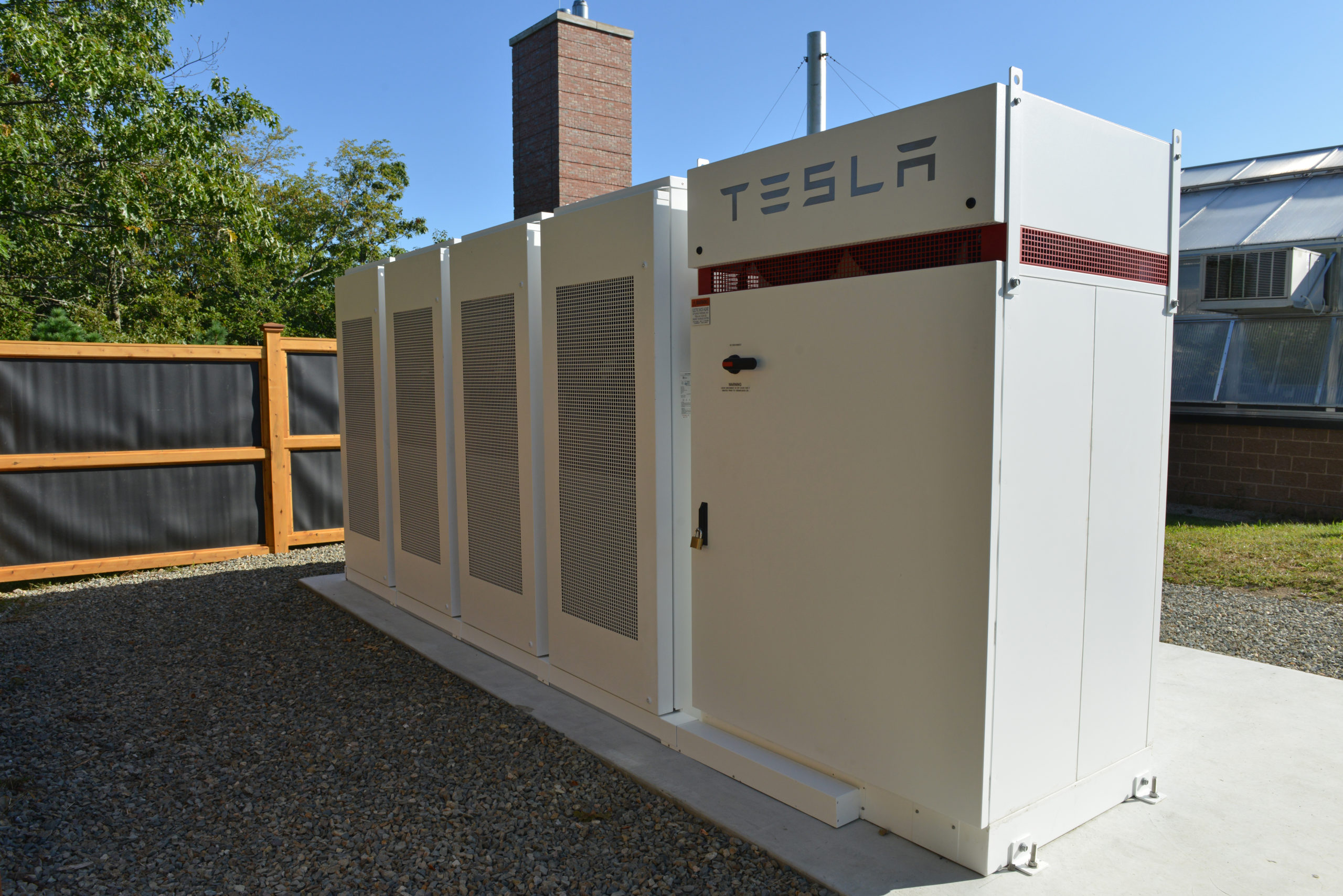 Related Projects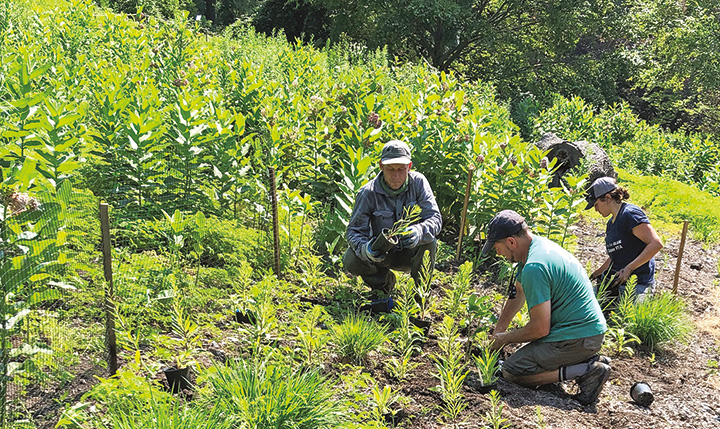 If you are interested in supporting the Arnold Arboretum's future sustainability initiatives, please check our Support Page.