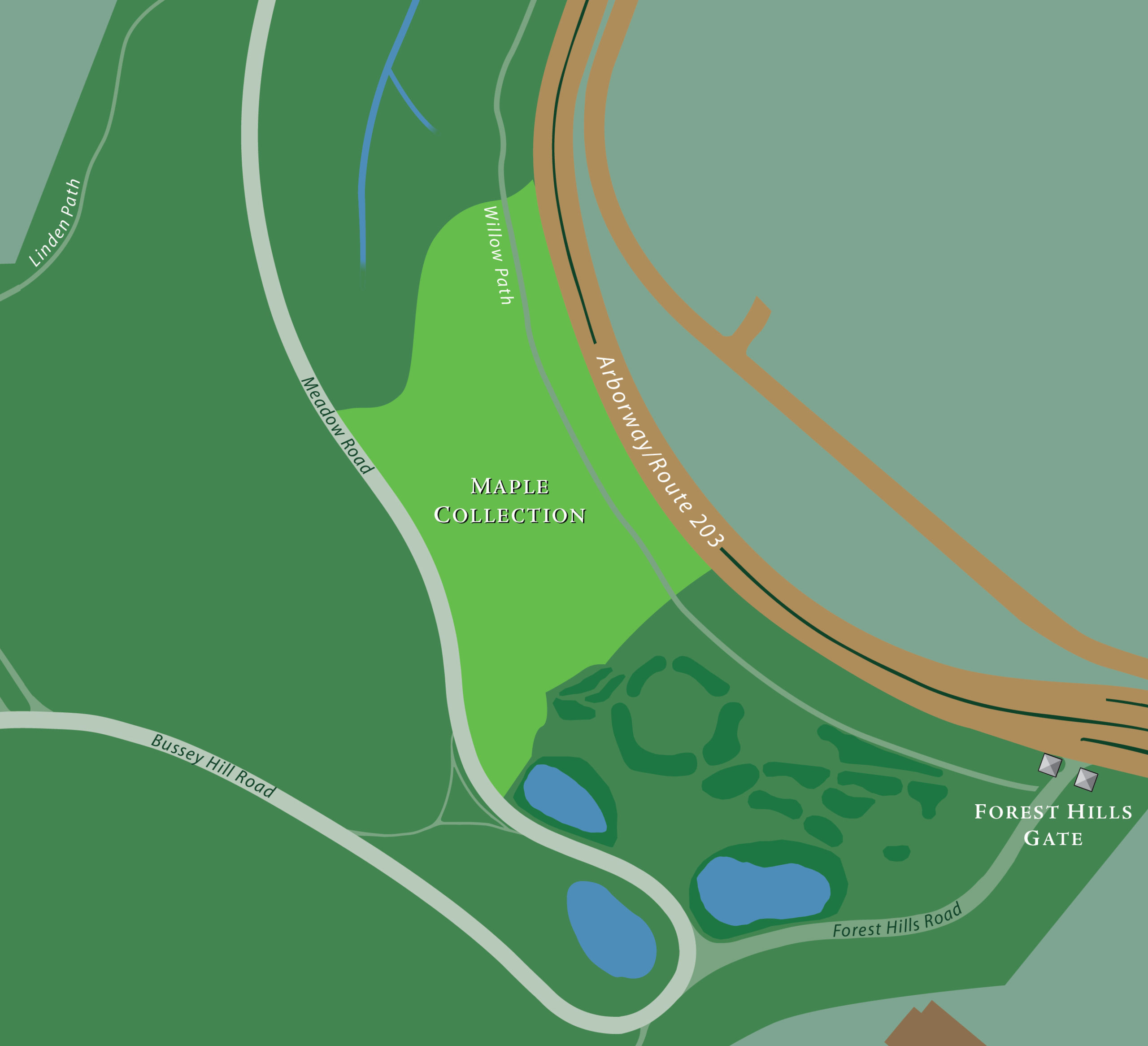 Directions
The maple collection is bounded on the east by Willow Path and on the west by Meadow Road. It is south of the Meadow and north of the Bradley Rosaceous Collection. The collection is about a five minute walk from the Forest Hills Gate, and a twelve minute walk from either the Arborway Gate or the Centre Street Gate. If driving, park along the Arborway.
Accessibility
The maples are growing in a flat grassy area. The area, as well as Willow Path, is not wheelchair accessible. There are good views into the collection from Meadow Road, which is paved and fully accessible.
Interpretation
You can also view this tour on the Arboretum Explorer interactive map. Follow this link and you will see colored leaf icons. Click/tap on an icon to get a plant name and image; click/tap the circled "i" on the right to get more detailed information. For more information on how to use the mobile application click/tap on "Help" in the menu.
How long should I explore?
Plan to spend about 20 minutes exploring the maple collection, and longer when the maples are blooming in the spring or turning color in the fall.
Plan your visit to the Arboretum.