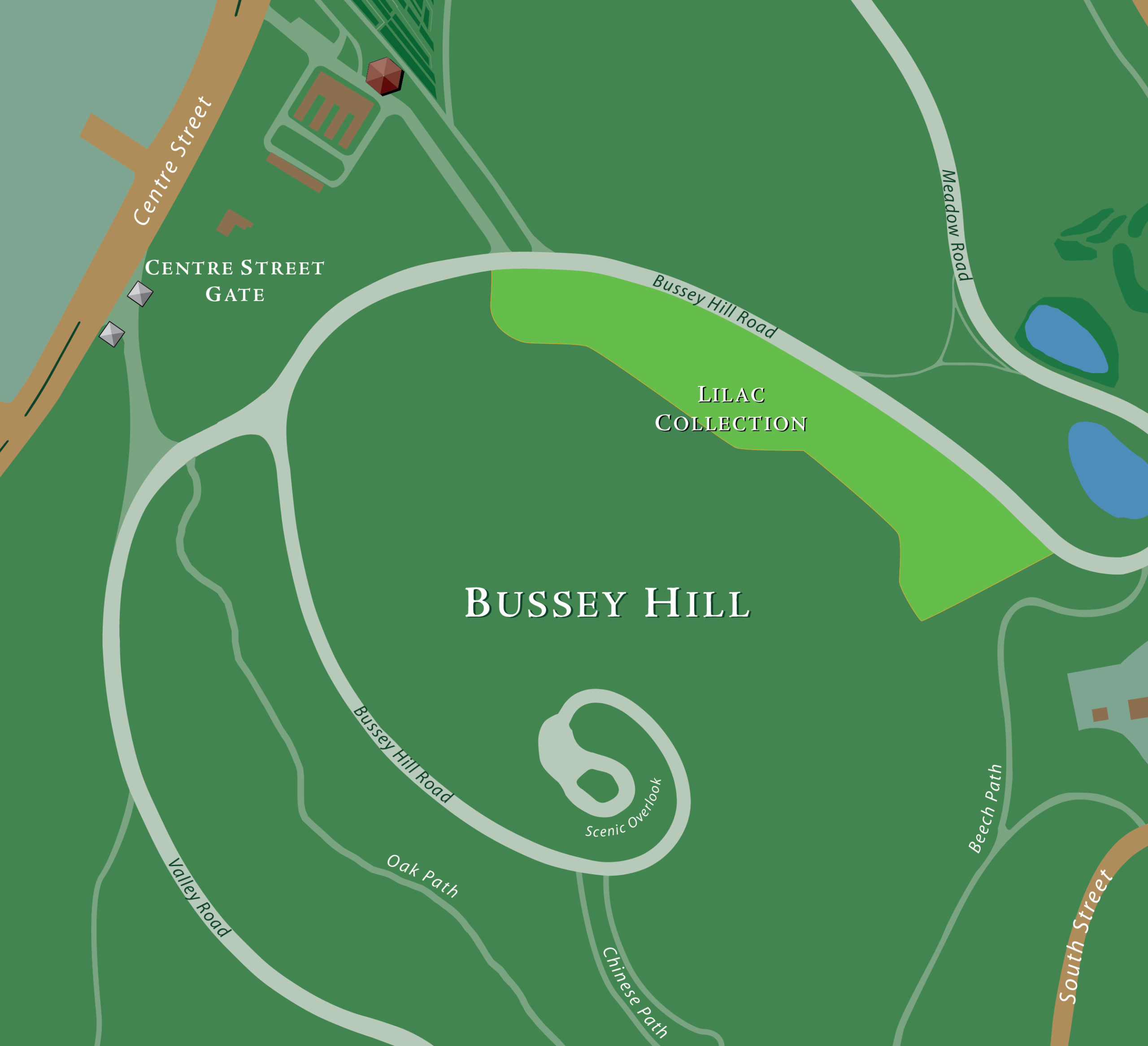 Directions
The lilac (Syringa spp.) collection is located about a fifteen-minute walk from the Arborway Gate, five minutes from the Forest Hills Gate, and fifteen minutes from the Bussey Street Gate. View the lilacs from Bussey Hill Road, or explore plants sited farther up Bussey Hill by walking on Beech Path or the grass path opposite the entrance to the Leventritt Shrub and Vine Garden. If driving, park along the Arborway or outside the Centre Street Gate.
Accessibility
The majority of the lilacs are planted along the edge of Bussey Hill Road, which has a mild incline and is fully paved and wheelchair accessible. Beech Path is composed of gravel and is not wheelchair accessible; it is also moderately steep and uneven. Portions of the lilac collection grow on the steep, grassy slopes of Bussey Hill.
Interpretation
Check out a tour brochure [pdf] about the lilac collection, including information on plant care and a list of the best cultivars for home gardens. In May, look for self-guided tour signs in the landscape.
How long should I explore?
In May, plan to spend from twenty to forty-five minutes strolling through the lilacs and enjoying their fragrant flowers.
Plan your visit to the Arboretum.