What if you knew that there was a great way to share nature and literacy with your children while getting in a wonderful walk? That's the whole idea behind StoryWalks. At the Arnold Arboretum, we offer opportunities to enjoy the landscape, learn about nature, read together, and do a little hiking, which all contribute to family bonding. Each month we set out a seasonal story about nature by using children's picture books with beautiful illustrations and kid-friendly language.
For November, check out Hiking Day, written by Anne Rockwell and illustrated by her daughter, artist Lizzy Rockwell. A young girl takes a hike up a mountain with her family for the first time. To her delight, as they climb, they encounter the different animals and birds, the trees and shrubs with their bright leaves and berries, and the varied rocks and features the mountain offers.
November 5–November 11: The story begins at the ponds, at the intersection of Meadow Road and Bussey Hill Road.
November 12–November 18: The story begins at the intersection of Bussey Hill and Valley Road, near the Centre Street Gate.
November 19–December 2: The story begins in front of the Hunnewell Building beside the Arborway Gate.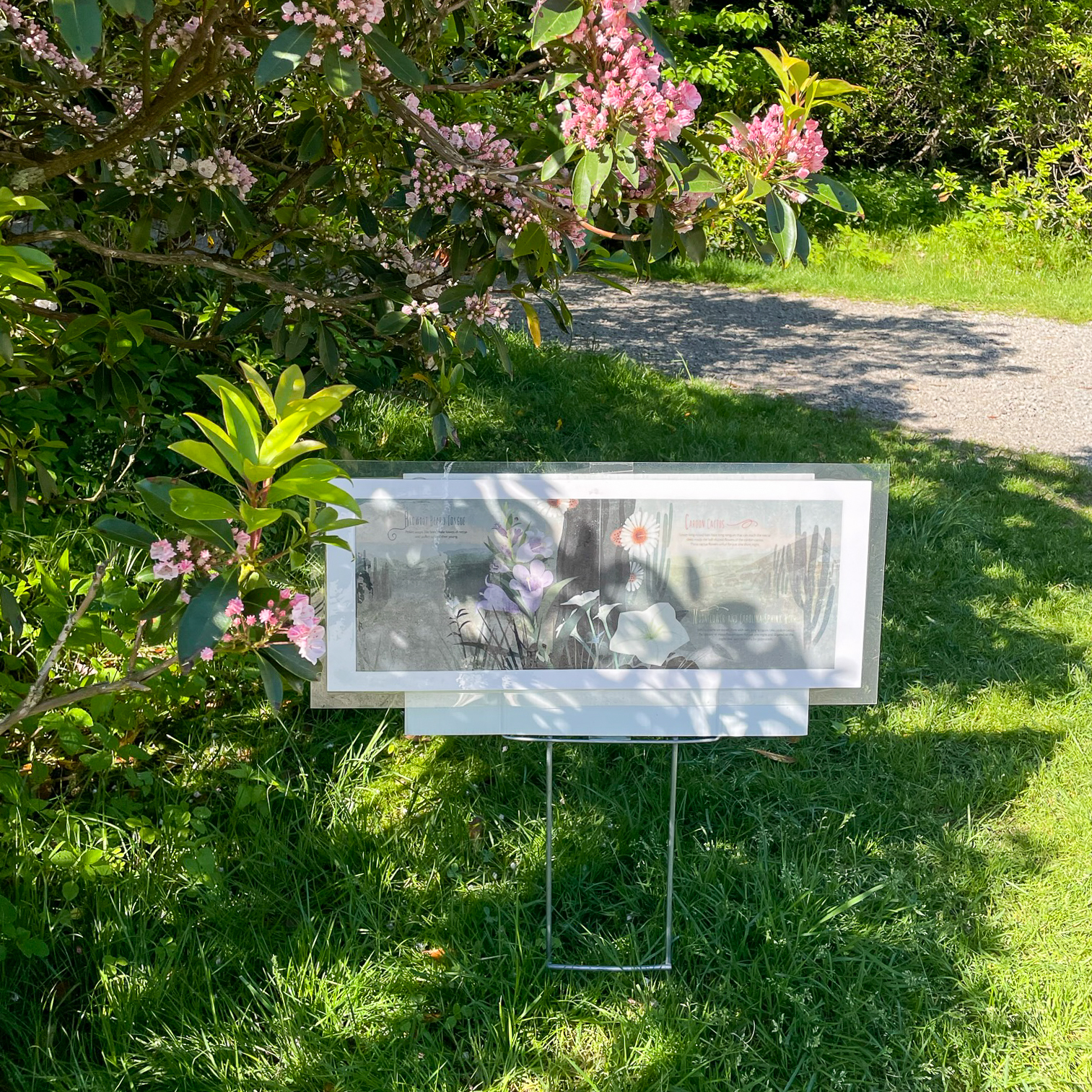 Our books include:
Winter Dance

by Marion Dane Bauer, illustrated by Richard Jones

The Longest Night by Marion Dane Bauer, illustrated by Ted Lewin
Over and Under the Snow by Kate Messner, illustrated by Christopher Silas Neal
Raindrops Roll by April Pulley Sayre
Wild Birds by Joanne Ryder, illustrated by Susan Estelle Kwas
Flowers Are Calling by Rita Grey, illustrated by Kenard Pak
Some Bugs by Angela DiTerlizzi, illustrated by Brendan Wenzel
On Duck Pond by Jane Yolen, illustrated by Bob Marstall
My Awesome Summer by Paul Meisel
My Forest is Green by Darren LeBouef, illustrated by Ashley Barron
Dot and Jabber and the Great Acorn Mystery by Ellen Stoll Walsh
Because of an Acorn by Lola M. Schafer, illustrated by Frann Preston-Gannon
Hiking Day by Anne Rockwell, illustrated by Lizzy Rockwell