Jared Rubinstein, Former Associate Project Manager, Horticulture
Address:

125 Arborway
Boston, MA 02130

Phone:

617.998.1916

Fax:

617.524.1418

Email: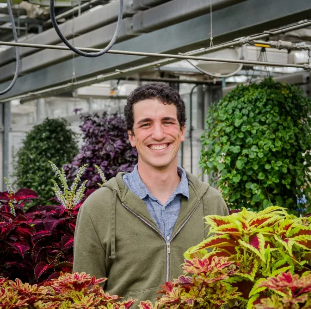 I first came to horticulture through growing food on organic farms in Vermont and Washington, but quickly fell in love with learning about and caring for non-food plants while teaching middle school students about the natural world in the Pacific Northwest, where I grew up. After working for several years in environmental education, ecological restoration, and controlled environment research, I decided to pursue a graduate degree in horticulture. As a graduate student I conducted research on fungal biofertilizers to support strawberry production while also managing the University of Minnesota's Display and Trial Garden.
My professional interests lie in public horticulture and collections management. I am excited to continue developing the Arboretum's new Landscape Management System.
MS Applied Plant Sciences
University of Minnesota
BA History
Grinnell College