Jared Rubinstein, Living Collections Fellow
Address:

125 Arborway
Boston, MA 02130

Phone:

617.998.1916

Fax:

617.524.1418

Email: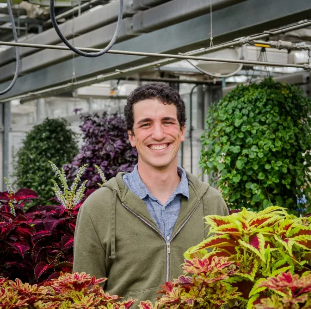 I first came to horticulture through growing food on organic farms in Vermont and Washington, but quickly fell in love with learning about and caring for non-food plants while teaching middle school students about the natural world in the Pacific Northwest, where I grew up. After working for several years in environmental education, ecological restoration, and controlled environment research, I decided to pursue a graduate degree in horticulture. As a graduate student I conducted research on fungal biofertilizers to support strawberry production while also managing the University of Minnesota's Display and Trial Garden.
My professional interests lie in public horticulture and collections management. As the Living Collections Fellow, I'm very excited to further develop a Plant Health Care program to integrate into the Arnold's Landscape Management System.
MS Applied Plant Sciences
University of Minnesota
BA History
Grinnell College