Elizabeth Spriggs, Former Putnam Fellow
Address:

1300 Centre Street
Boston, MA 02131

Phone:

617.384.5631

Fax:

617.384.6596

Email: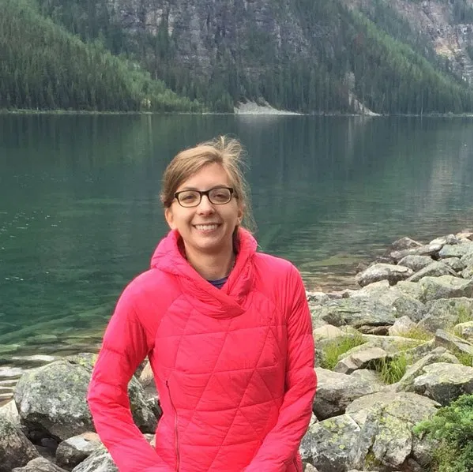 Visiting Fellow of the Arnold Arboretum of Harvard University
I am interested in the phylogeography and recent evolution of North American plants. As a Putnam fellow, I will focus on the chestnuts and ashes (Castanea and Fraxinus) – iconic, but severely threatened, North American trees. I will use genomics approaches to examine the genetic diversity and population structure of these species in relation to the spread of invasive herbivores and pathogens. I anticipate that this project will lead to new insight into the history of these species and will inform future conservation strategies.
Publications
Spriggs EL, Schmerler SB, Edwards EJ, Donoghue MJ. In press. Leaf form evolution in Viburnum paralleles variation within individual plants. The American Naturalist.
Eaton DAR, Spriggs EL, Park B, Donoghue MJ. (2017) Misconceptions on missing data in RAD-seq phylogenetics with a deep-scale example from flowering plants. Systematic Biology 66(3) 399-412.
Edwards EJ, Spriggs EL, Chatelet DS, Donoghue MJ. (2016) Unpacking a century-old mystery: winter buds and the latitudinal gradient in leaf form. American Journal of Botany 103(6): 975-978.
Spriggs EL, Clement WL, Sweeney PW, Madriñán S, Edwards EJ, Donoghue MJ. (2015) Temperate radiations and dying embers of a tropical past: the diversification of Viburnum. New Phytologist 207(2): 340-354.
Spriggs EL, Christin PA, Edwards EJ. 2014. C4 Photosynthesis promoted species diversification during the Miocene grassland expansion. Plos ONE 9(5): e97722.
Christin PA, Spriggs EL, Osborne CP, Strömberg CAE, Salamin N, Edwards EJ. (2014) Molecular dating, evolutionary rates, and the age of the grasses. Systematic Biology 63(2) 153-165.
PhD
Yale University
MS
Yale University
BS
Brown University